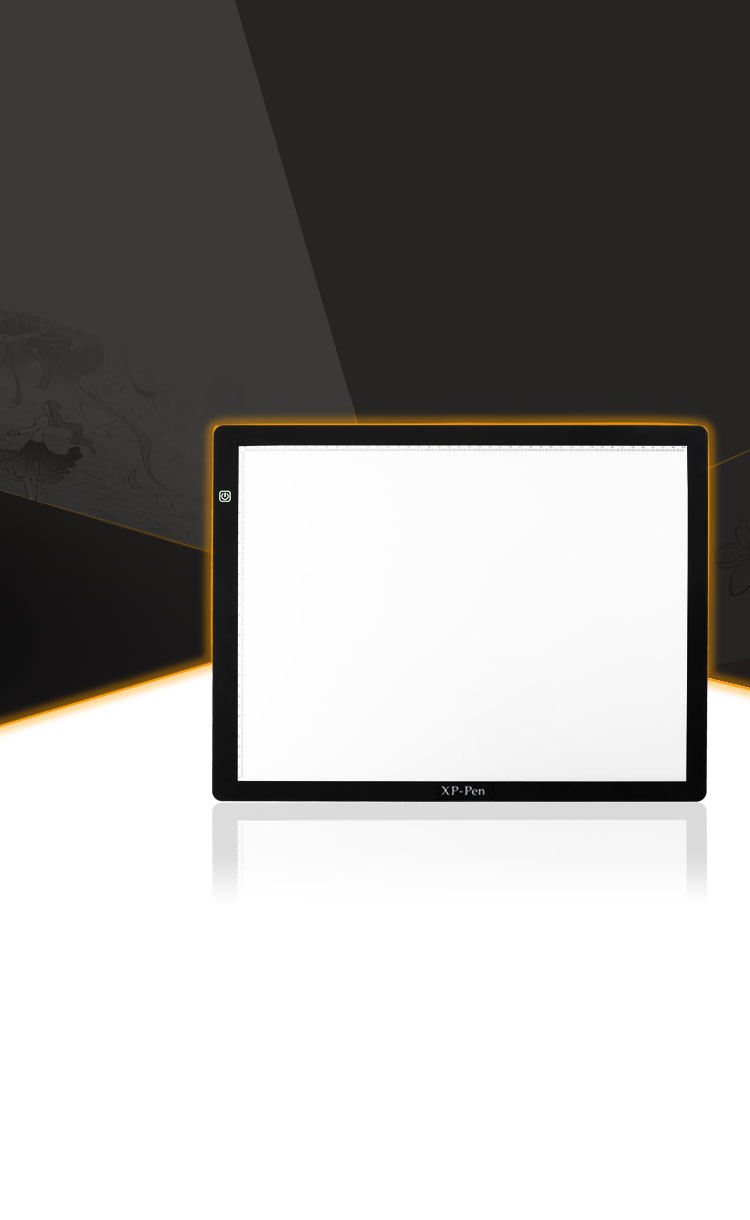 CP A3
The CP A3 LED light pad is ideal for various viewing, drawing and tracing fields of use; Photography, Film and Slide Transferring, Animation, Architecture Design, Fashion design, X-ray viewing, and more.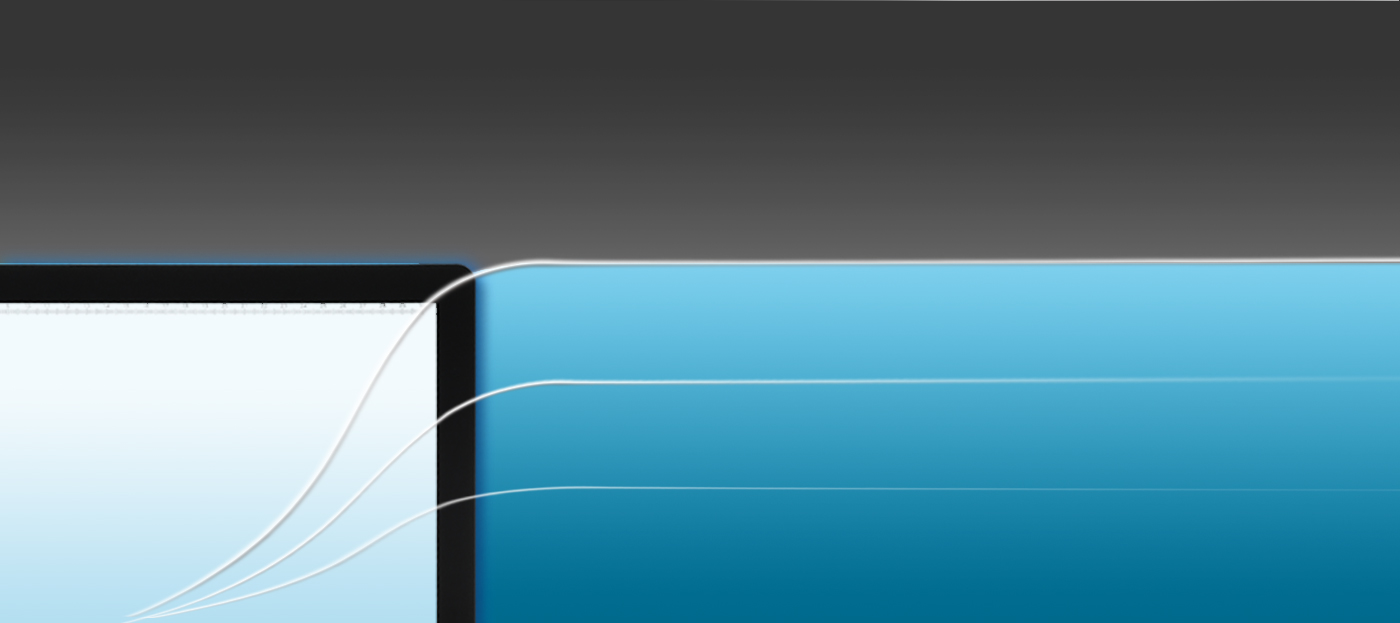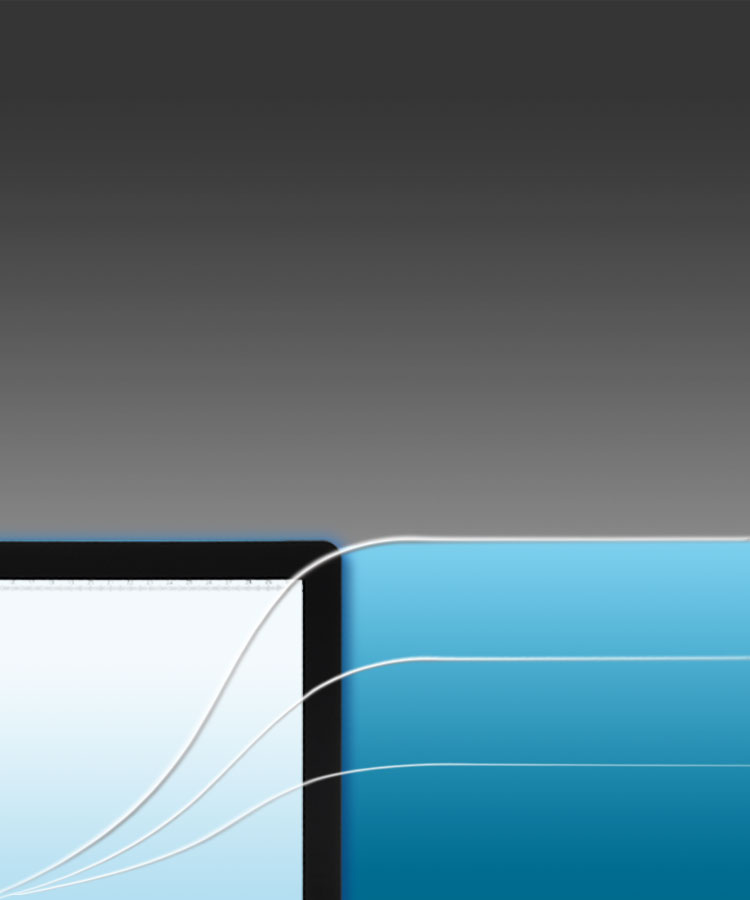 User-friendly Constant Current Technology
The CP A3 light pad has adopted the latest Constant Current & Backlight Technology featuring no extra heat generation and high security performance. The light pad maintains a comfortable operating temperature of 90°F, which also effectively extends the lifespan of the LED.
90℉
The temperature was maintained at 90°F
brightness
Comparison USB provide electricity to upgrade 25%
stable
Stable brightness, avoid flicker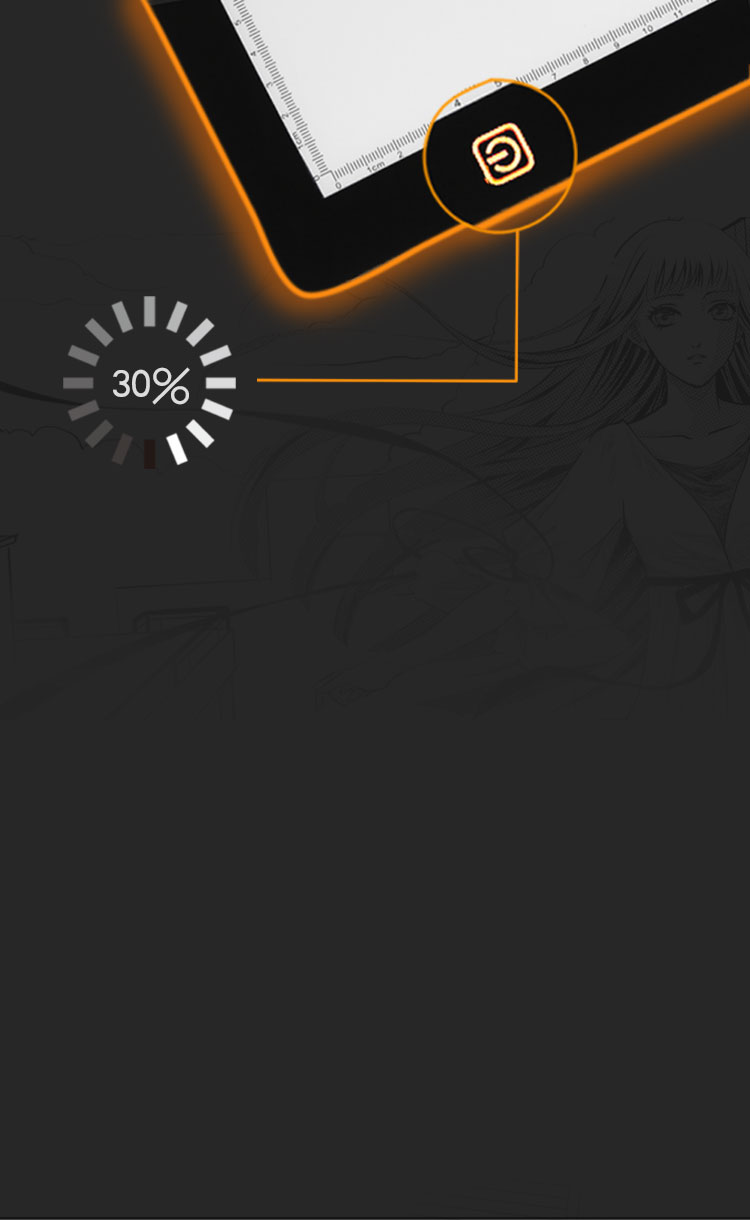 Easily Adjustable Screen Brightness
Simply press and hold the Main Button to adjust the screen brightness then release the button to select the brightness you prefer (from Light to Dark); The CP A3 light pad will memorize the brightness setting of your last selection. Click the Main Button after turning the light pad on to set the screen brightness automatically to your last setting.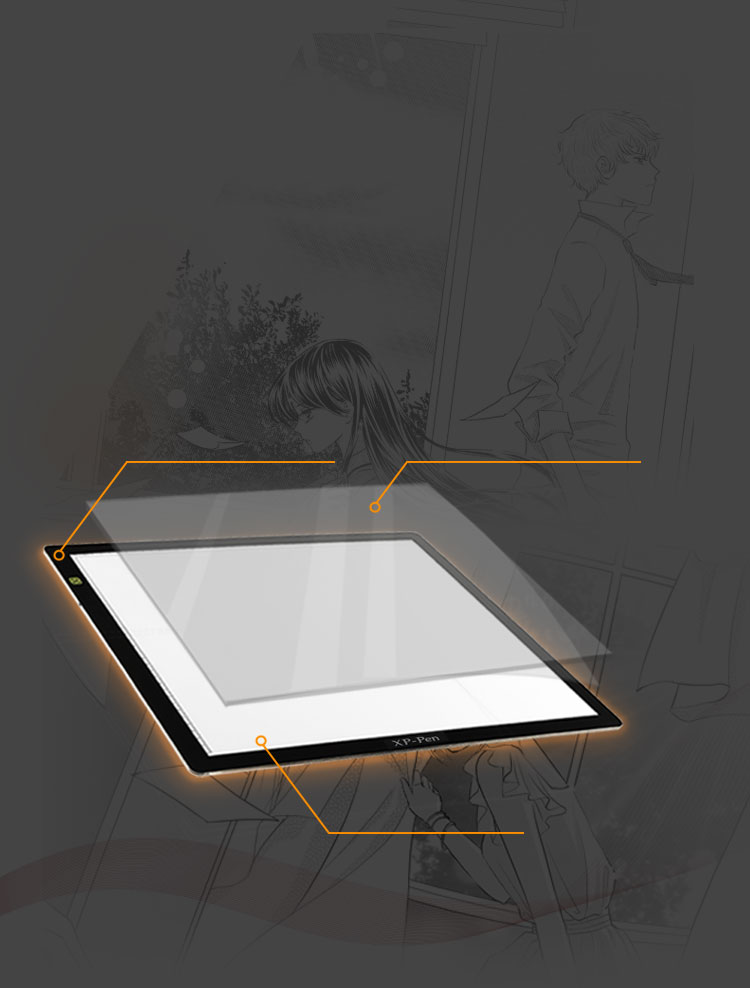 Triple Eye Protection Technology
Light transmission from the LED light pad is higher than normal glass surfaces by 20%. In conjunction with our applied eye protection film, the light is gentle and will not hurt your eyes over prolonged use.
Transparent glass panel
Eye-protective film
LED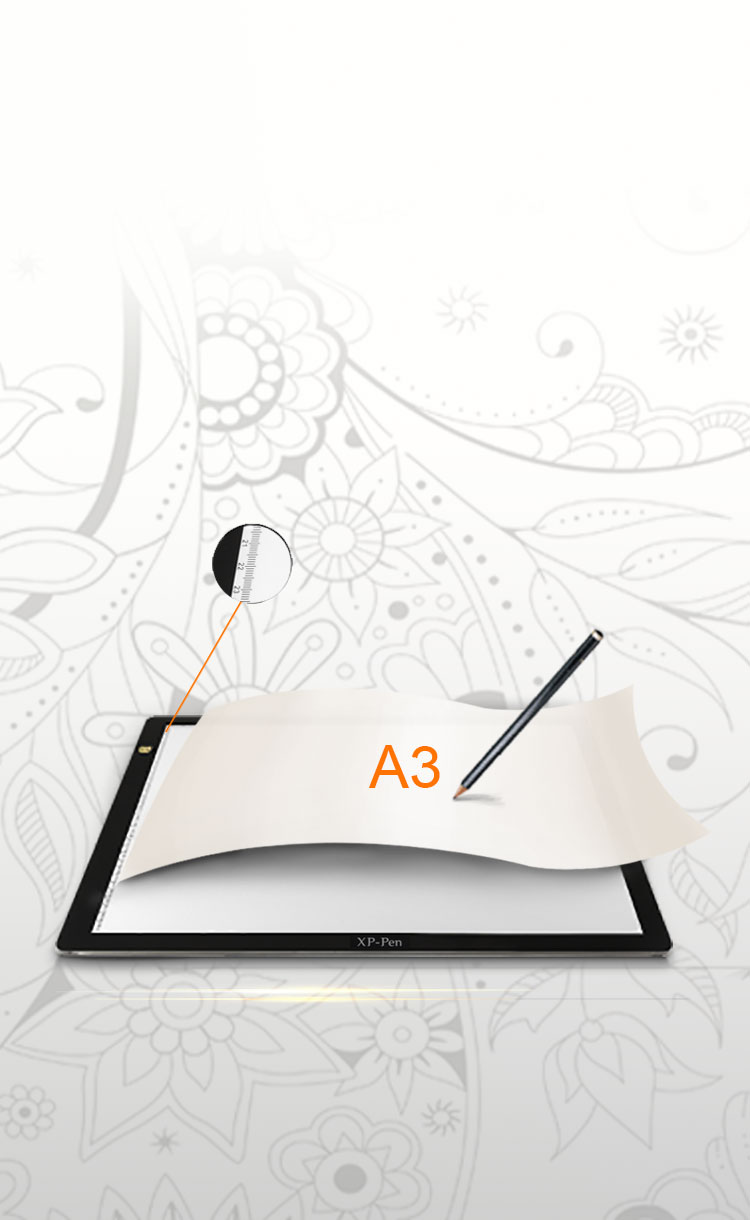 Portable Design
The LED Tracing Light Pad's display area has the same dimensions as a standard A3 sized piece of paper, which is compatible for most commonly used applications and uses. The light Pad features ruler measurement markers along the sides of the display work area to aid you in certain tasks.
Scale Size
7mm