Multiple sizes are available now
Natural Paper-like Drawing Experience
Give a kick-off to your digital art career with a pro pen display. Enjoy your natural visual experience with full lamination screen, 8192 pressure sensitivity level, and a wide color gamut at 120% sRGB*.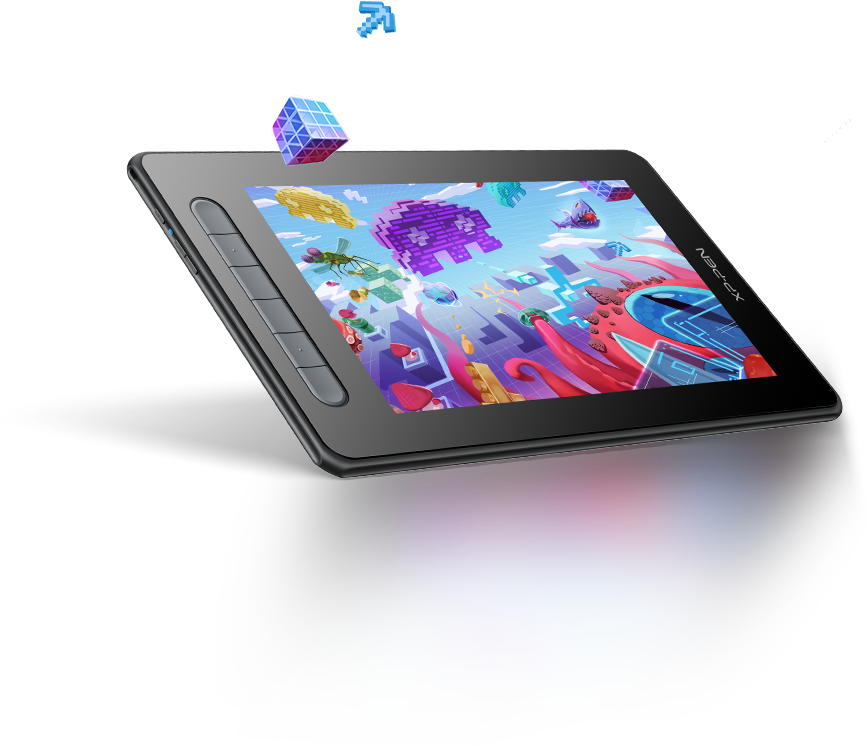 IPS-ADS Technology

220 cd/m2 brightness

8 bit color depth

178º visible viewing angle

1000:1 contrast ratio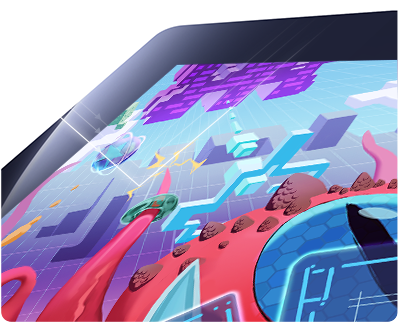 Anti-glare Screen
The matte eye-caring screen reduces the light interference from the environment, allowing you to get into your flow without blockades.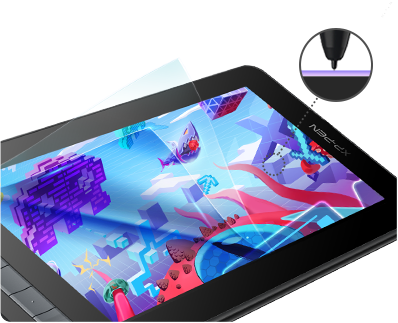 No Parallax Error
The full lamination screen avoids parallax errors between the stylus nib and cursor, positioning every single stroke precisely.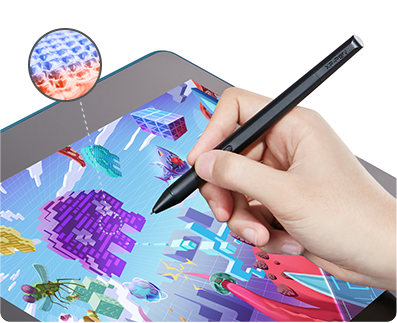 Amazing Touch
Paper-like surface provides with natural experience of traditional drawing.
Realistic. Sensitive. Durable.
X3 smart chip endues the stylus with a natural and precise drawing experience, with extra stability and durability, letting your creativity spark ongoingly.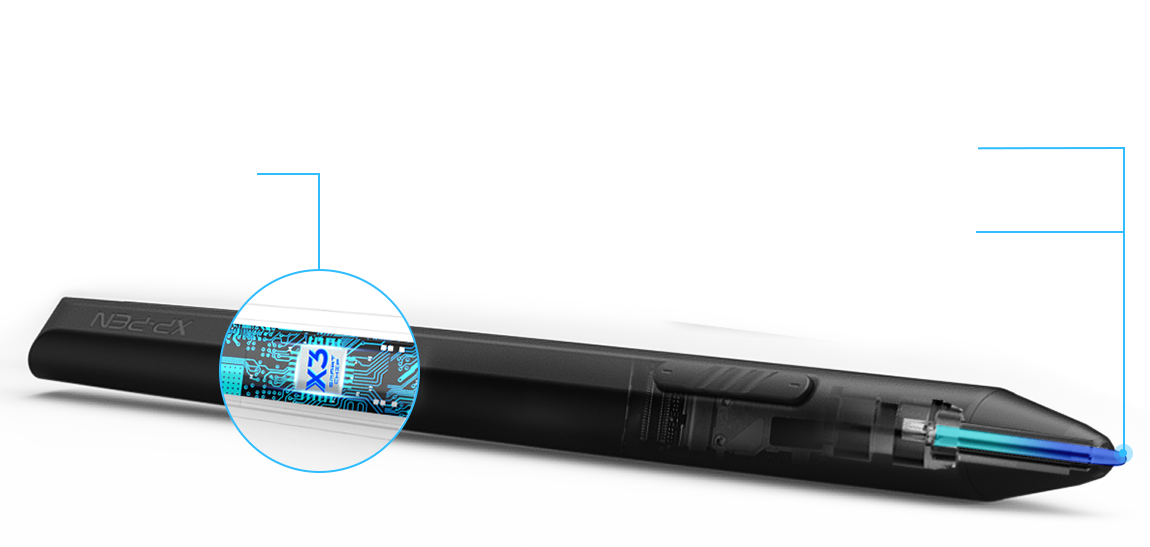 Life span
Twice as long as the current life span*
Initial activation force
As low as 3g*, 10 times higher in sensitivity
Retraction distance
As short as 0.6mm*, half of the original retraction distance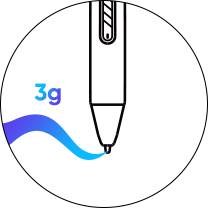 3g IAF*(Initial Activation Force)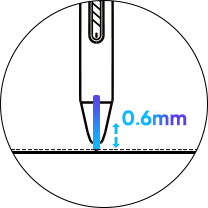 0.6 mm
Retraction distance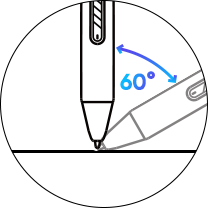 Supports 60° tilt recognition
8192 pen pressure levels
Switch Freely between Display and Tablet
Pen display or pen tablet? No need to make a choice! You can switch different modes freely to get a suitable way for drawing!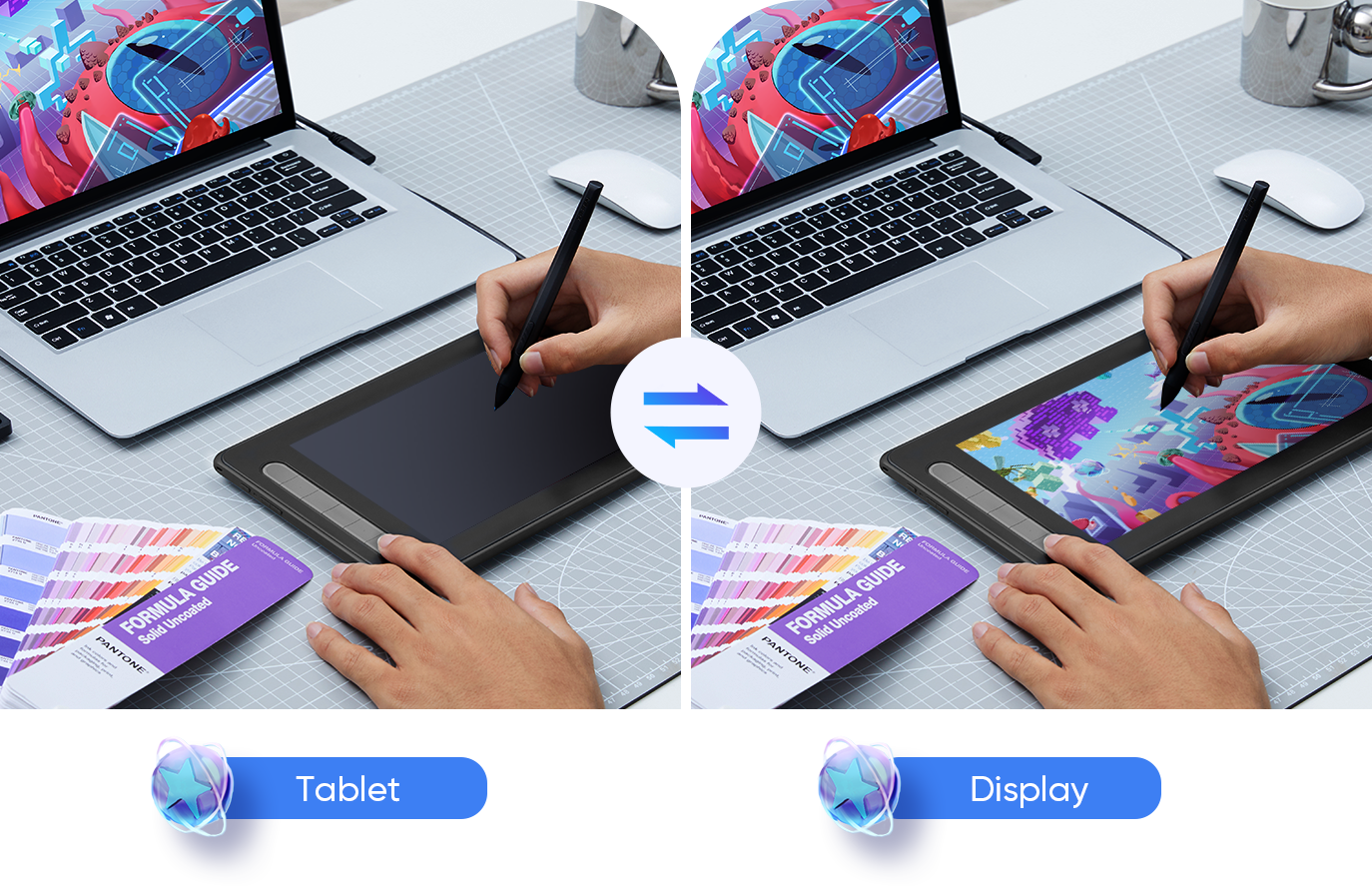 Versatile shortcut keys
The new Artist series drawing display features multiple user-defined shortcut keys.
Customize your shortcut keys in your software of choice to simplify your workflow and empower your productivity.
* Artist 10 (2nd Gen) comes with 6 shortcut keys
* Artist 12 (2nd Gen) comes with 8 shortcut keys
* Artist 16 (2nd Gen) comes with 10 shortcut keys
Extensive Compatibility. Infinite Possibility
Compatible with Windows 7 (or later), Mac OS X 10.10 (or later), Android(USB3.1 DP1.2), Chrome OS 88 (or later), and Linux. Support various drawing and design softwares such as Adobe Photoshop,Adobe Illustrator, SAI, CDR, GIMP, Krita, etc.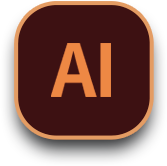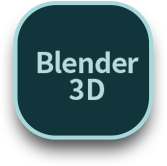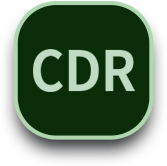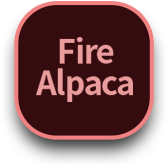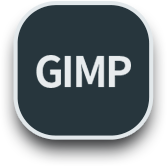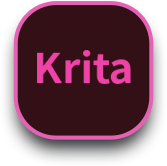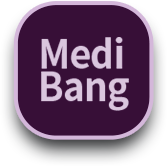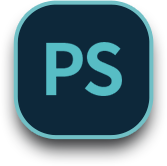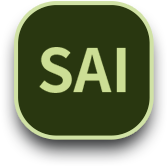 For more free design softwares. Check the List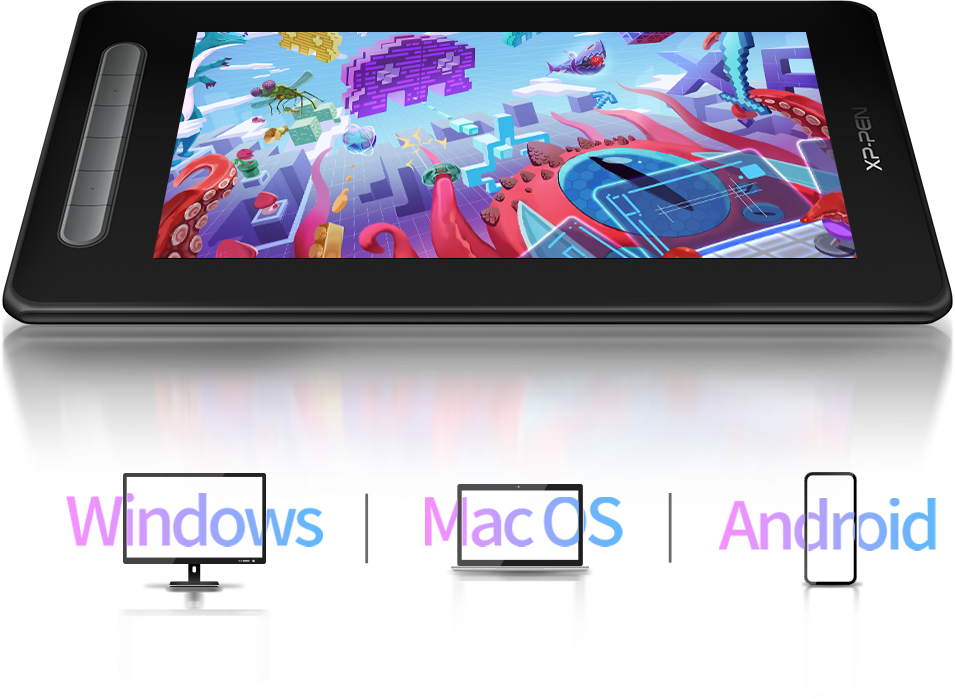 Flexible Alternatives & Easy Connection
The standard 3-in-1 cable allows regular connection to PC. The full-featured Type-C port also enables easier link with laptops and Android devices, returning you with a tidy table.(Add-on option.Grab your Type-C cable at the checkout!)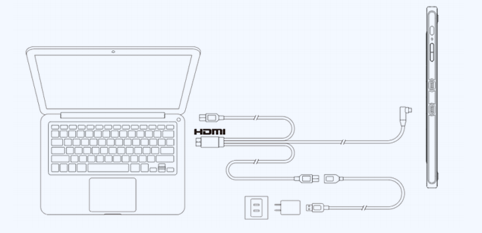 3-in-1 cable connection
*The power adapter is not included in the package and is sold separately.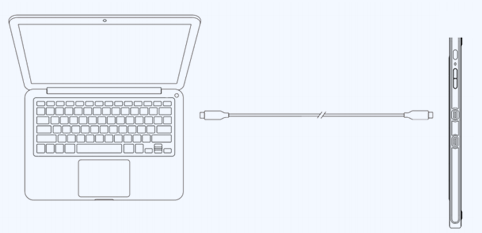 USB-C connection
* The USB-C cable is not included in the package and is sold separately.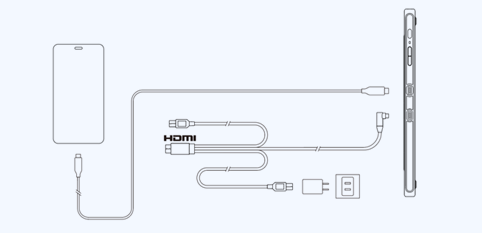 Smartphone connection
*The power adapter and USB-C cable are not included in the package and are sold separately.

Professional Digital Drawing Performance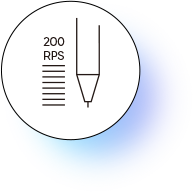 200 RPS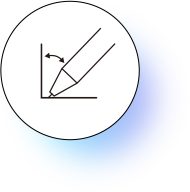 60º tilt recognition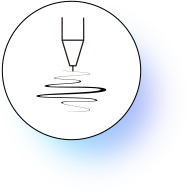 8192 pen pressure levels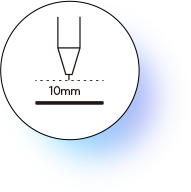 10 mm reading height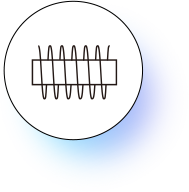 5080 LPI resolution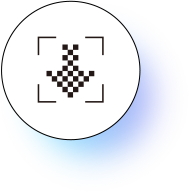 EMR technology

Incredibly Applicable in Various Occasions
More than a drawing display! With extended screen display and screen protection, you can discover countless uses such as creation, games, movies, entertainment, etc.