How to install XPPen Driver on macOS Big Sur (11.x) or Monterey (12.x)
Applicable Model:Star 03,Star 06,Star 06C,Star 03 Pro,Star G640,Star G430S,Star G640S,Artist 10S,Artist 16,Artist 13.3,Artist 15.6,Artist 16 Pro,Artist 22 Pro,Artist 22E Pro,Artist 12,Artist 15.6 Pro,AC 19,Deco 01,Deco 03,Deco 02,Deco Pro S/M,Artist 13.3 Pro,Deco 01 V2,Artist 12 Pro,Star G960,Artist 22R Pro,Star G960S,Star G960S Plus,Artist 24 Pro,Innovator 16,Deco mini7,Deco mini4,Deco S,Deco mini7W,Artist 13.3 Pro Holiday Edition,Artist 22 (2nd Generation),Deco Fun,Deco Pro SW/MW,Artist Pro 16TP,Artist 24,Artist Pro 16, Artist 12 (2nd Generation),Deco LW,Deco L,Artist 13 (2nd Generation),Artist 16 (2nd Generation),Deco M,Deco MW,Artist 10 (2nd Generation)
1. Please make sure your macOS is Big Sur (11.x) or Monterey (12.x). You can check this by clicking on the Apple logo on the top left corner of your screen and then selecting "About this Mac"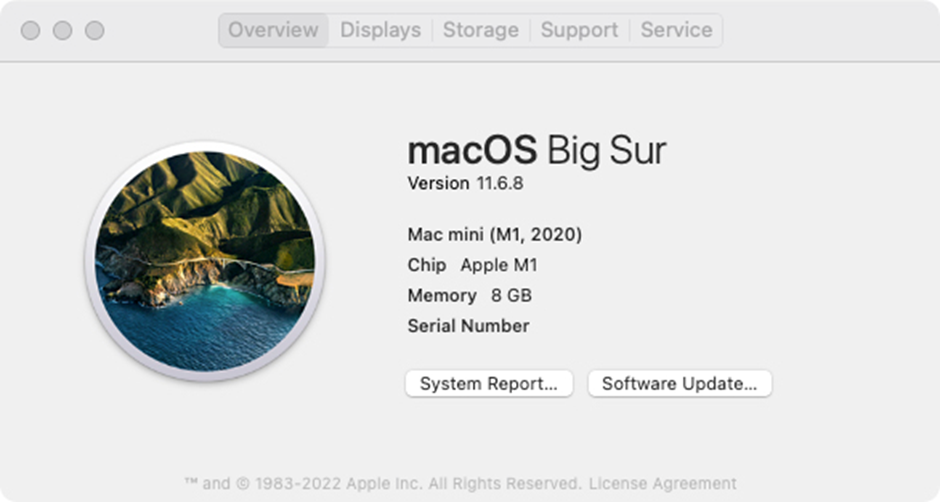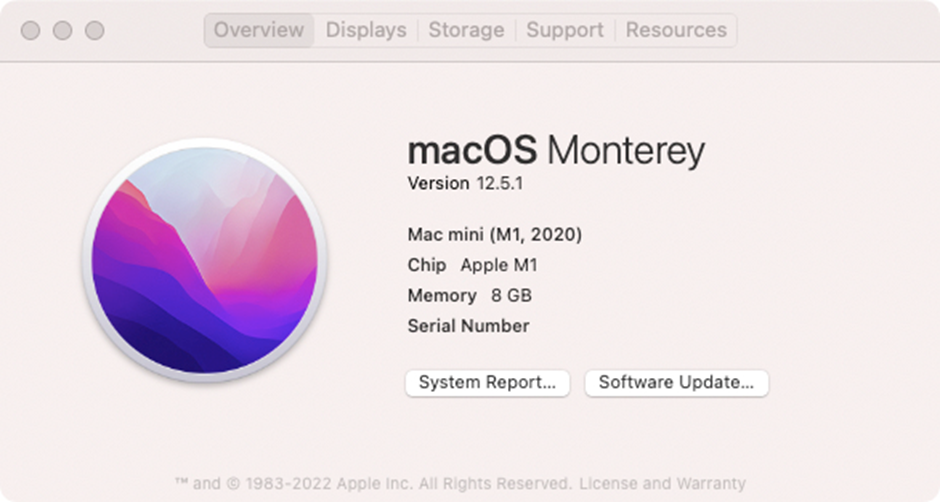 2. Go to the "Applications" and uninstall all current PenTablet drivers. If you have installed the driver of another brand, please also uninstall it and then restart the computer. If you don't have any tablet drivers installed, skip this step and go to step 4.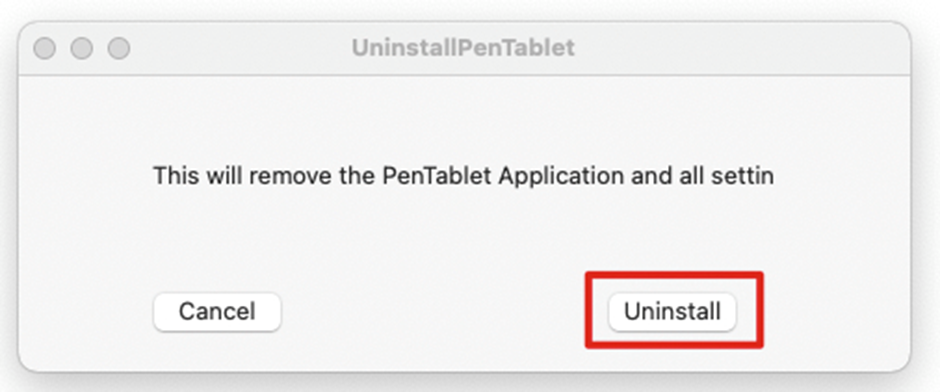 3. Reboot your Mac.
4. After restarting, please go to HERE to download and install the available Mac driver for your tablet. Double-click on the driver then you will get the below window, please click to choose the "XP-PenPenTabletPro" folder (left) then DRAG it to the "Applications" folder (right).
5. Go to "Applications" and find the "XP-PenPenTabletPro" folder. Double-click "Pentablet" to open it.
6. When this message pops up, click on "Open" and then type in your password to allow the changes.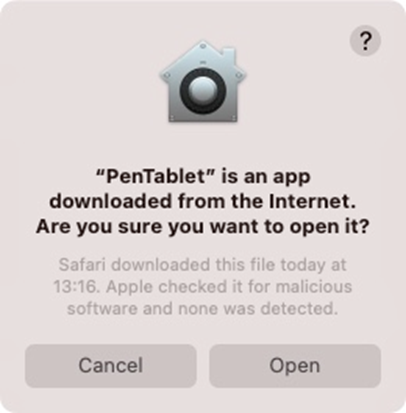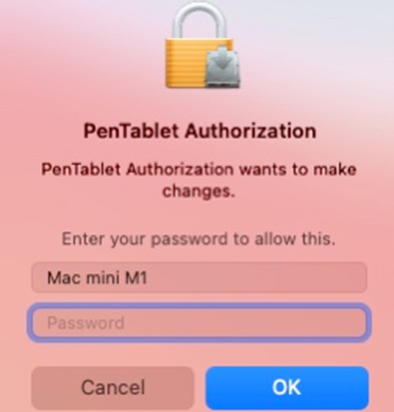 7. When this message turns up, click on "Open" to run "PenTablet_Driver" and "PenTabletInfo".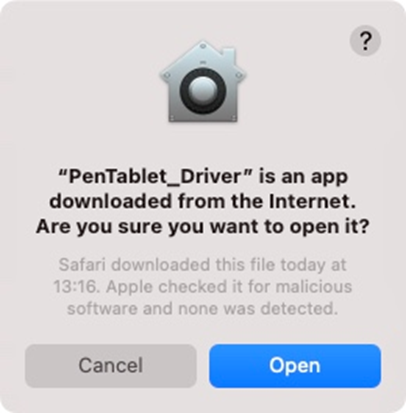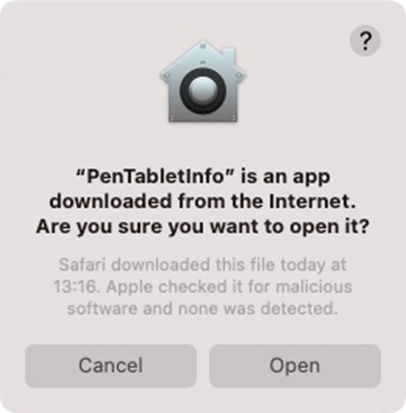 8. Try to use the pen to control the cursor and touch the tablet, when this window shows up(If it didn't work, please restart the Mac, then open the driver to try again), please click on "Open System Preferences".

9. Click on the padlock icon on the lower left side, input your password to unlock then make sure "PenTablet_Driver" is checked in the "Accessibility" tab.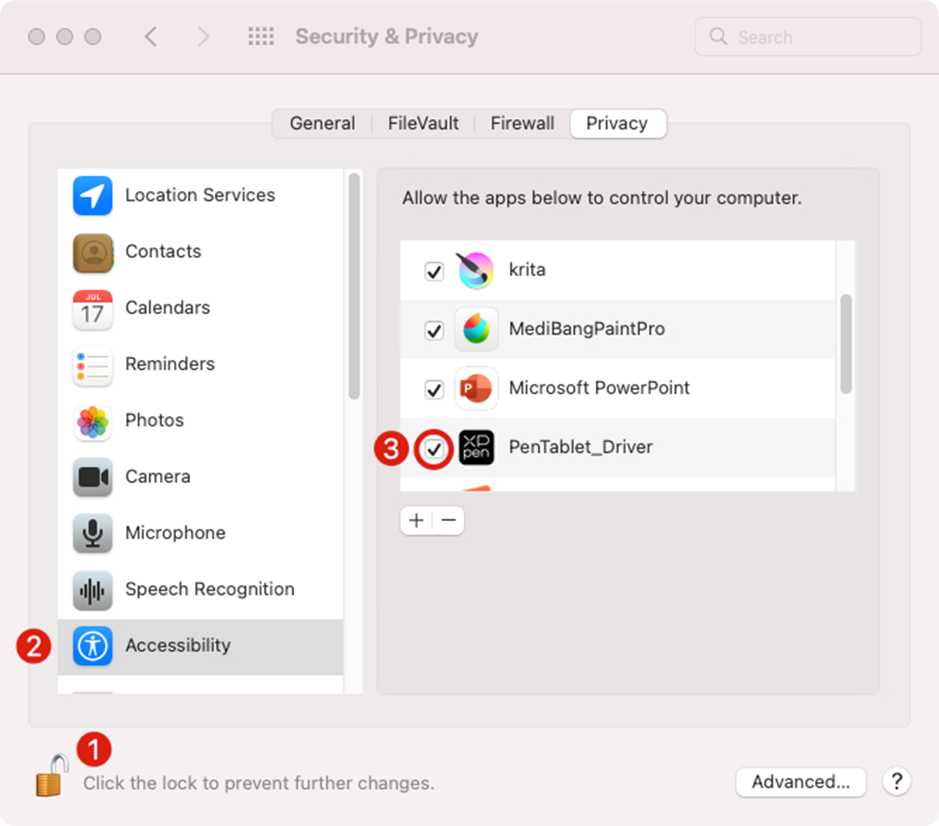 10. Please also follow the picture to add "PenTablet" to "Screen Recording".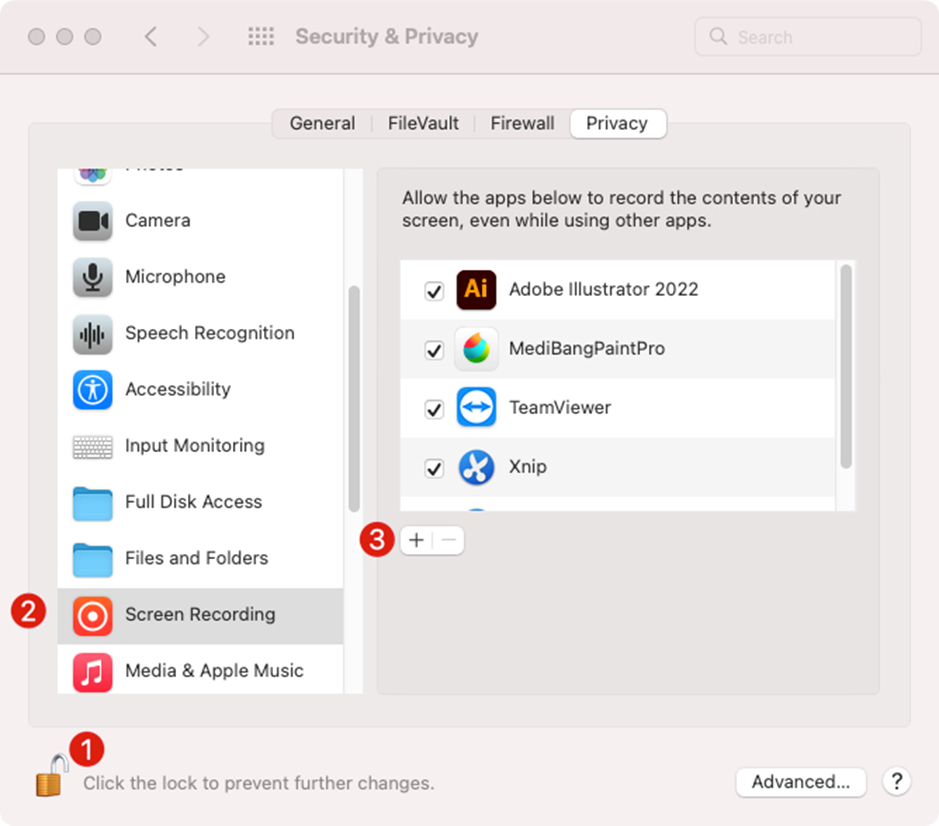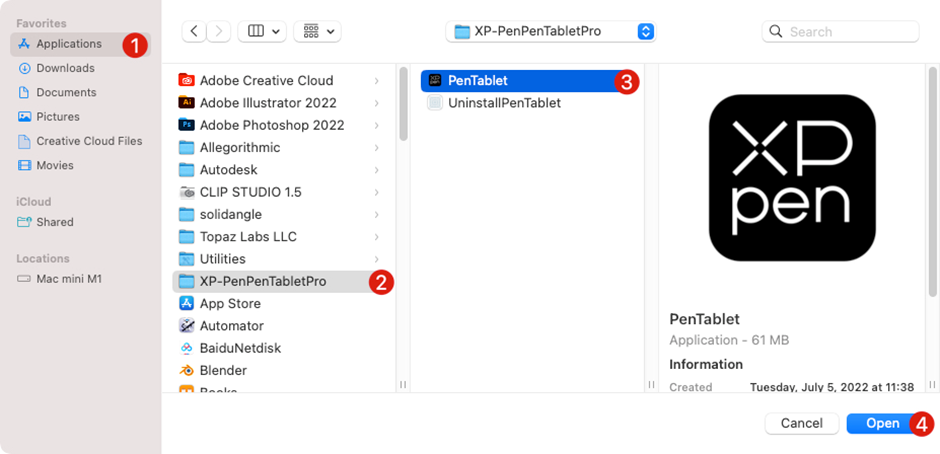 11. After you click "Open", you will get a pop-up window, please click on "Quit & Reopen".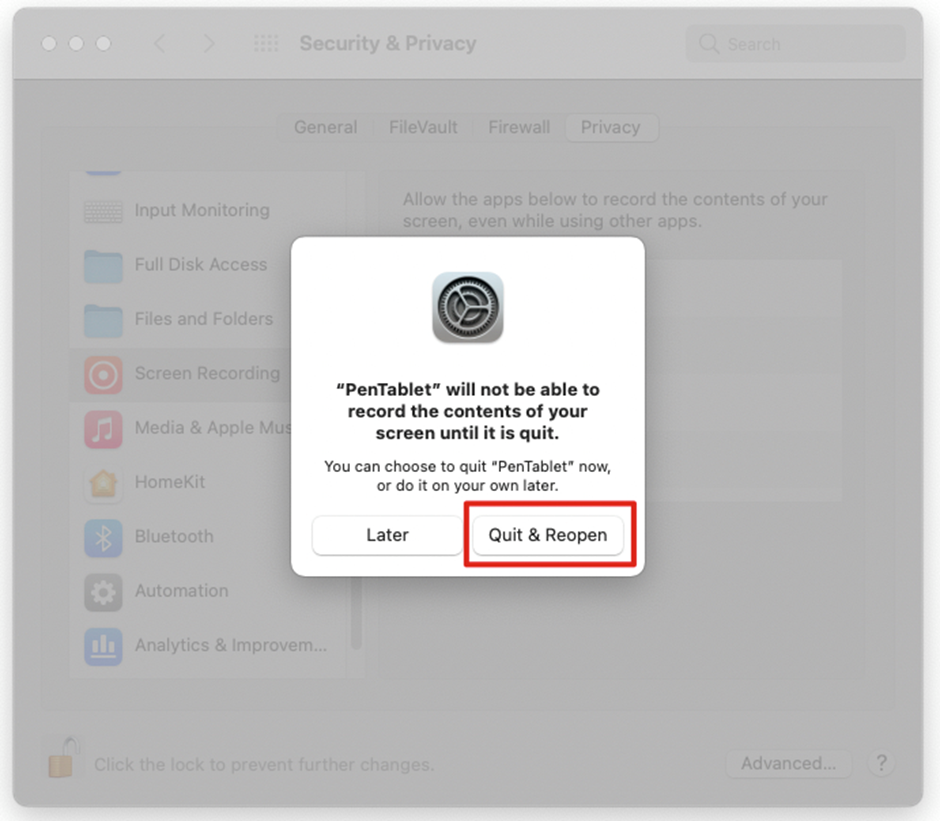 12. When "PenTablet" is reopened, please use the pen to touch the tablet to test the pen pressure on the "Pen settings" tab in the driver.
13. Now you have completed the driver installation. Please open your drawing software(Photoshop, Illustrator, Clip Studio Paint, Corel Painter, Krita, Firealpaca...) to test whether the tablet and the pen work as intended. The drawing software in the picture is Krita.