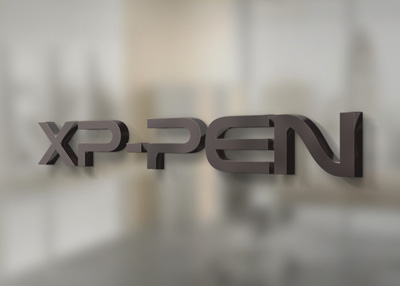 XP-Pen: X-Infinite, P-Possibility, Pen-Digital Pen. The Infinite is possible with the XP-Pen digital pen. Start your creative journey today.
XP-Pen is a professional and reliable supplier of graphics tablets, pen display monitors, stylus pens, and more.
XP-Pen was founded in Japan in 2005 and began its research and development of graphic tablets. In 2015, XPPEN Technology Co. was founded in the United States, while the XP-PEN R&D team applied its proprietary passive technology to graphics tablet products and the international marketing team began a global marketing effort. By 2017, through establishing good cooperative relationships with distributors in various countries and regions, XP-Pen products have gained an impressive market share in Asia, North America, European, and other markets and enjoys a good reputation in the industry. In 2018, with ongoing continuous technical innovation, the XP-Pen product line has expanded to include the Star series graphics tablet for beginners, Deco series graphics tablet, and Artist series pen display for advanced users, with sales to more than 100 countries and regions around the world. In 2019, XP-PEN became one of the holding subsidiaries of HanvonUgee Group, and since then XP-PEN has started a brand new development stage under the leadership of HanvonUgee Group.
Over the course of 14 painstaking years, XP-Pen has been dedicated to the research, design, production, and marketing of digital tablets. Our team is committed to endless innovation with the goal of bringing every artist into the digital age with tools and technology to suit their individual needs. XP-Pen has become a well-known brand of digital graphics tablets and it's clear that users all over the world appreciate the tools, technology, and value that XP-Pen brings to the market.
XP-Pen's Core Concepts
The four triangles in XP-Pen's logo represent professionalism, responsiveness, loyalty to customers, and green technology.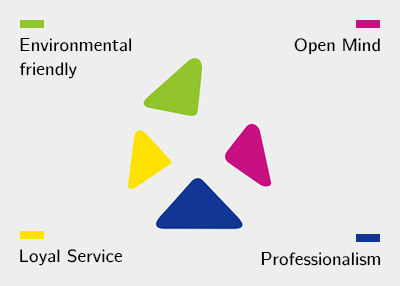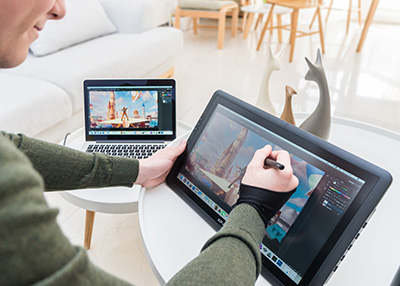 Professionalism
We are dedicated to providing state-of-the-art digital tablets with all the latest technology. We tirelessly research and innovate new ways to improve the user experience of our products.
Responsiveness
We value the voices of our customers and do our best to integrate your needs and wants into our products. Customer satisfaction makes or breaks a business!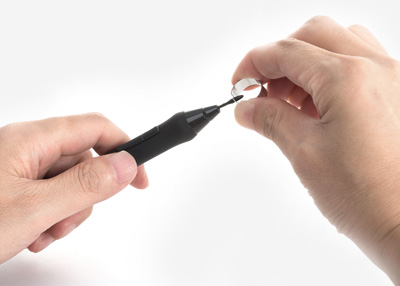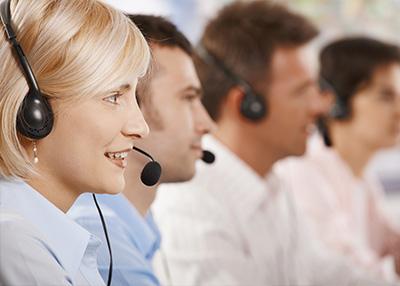 Loyalty to Customers
XP-Pen not only takes every step to ensure the satisfaction of our customers with our products; we also provide live, real-time support to every customer. We are always available to handle questions, problems, suggestions, or even complaints. We consider great, ongoing customer support to be a part of our products.
Green Technology
All of XP-Pen's products conform to the European ROHS. We believe that it is the responsibility of businesses to preserve and respect our environment. Our battery-free styluses were designed to minimize toxic waste and pollution from discarded batteries.