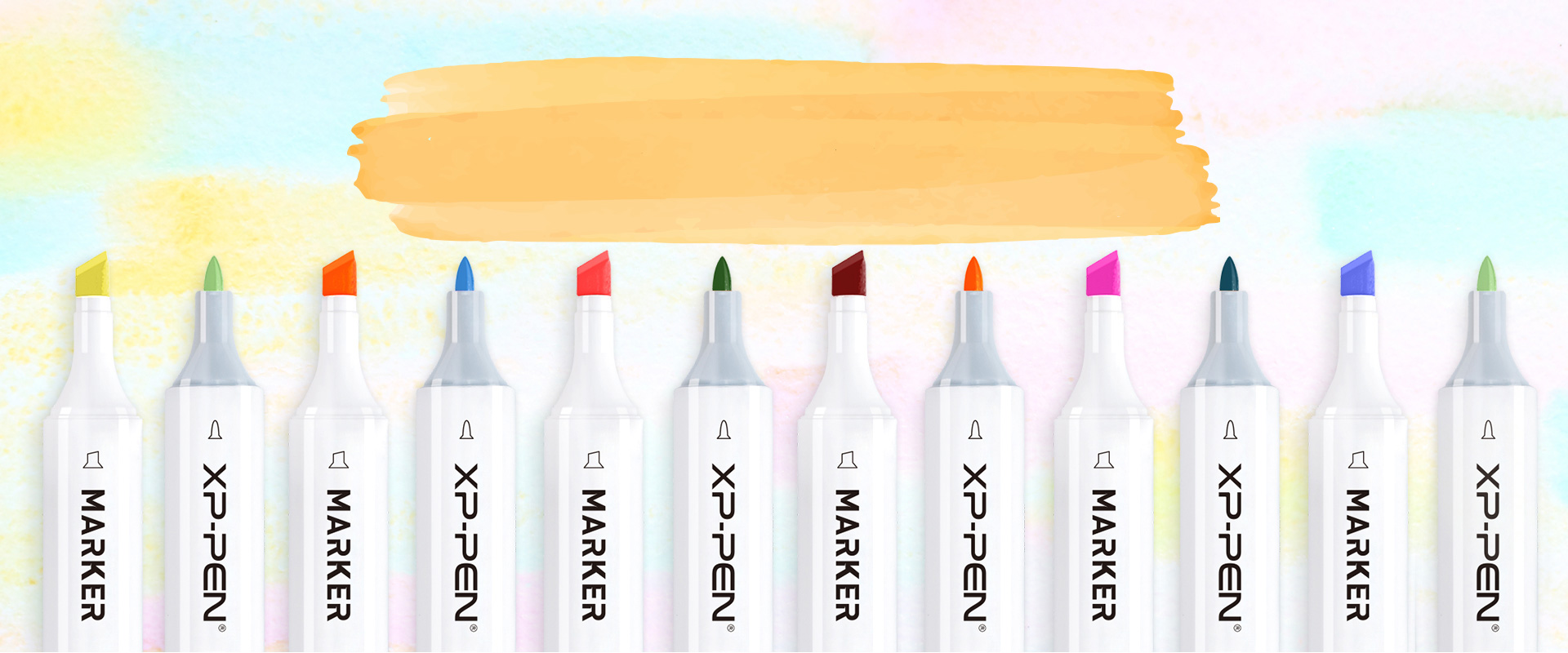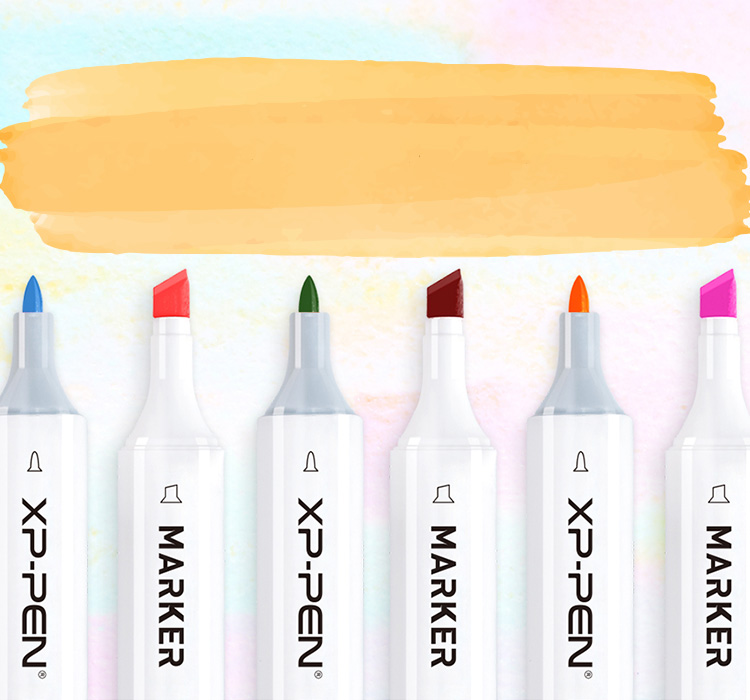 Specialty XPPen Marker.
Versatile markers, various effects.
XPPen Markers have two kinds of dual-nib designs: the bullet-chisel nib marker and the brush-chisel nib marker, to create fun color effects. The fine bullet nib delivers detailed lines, while the flexible brush nib allows you to create various strokes by changing the pressure. Both nibs combine with the broad chisel nib for quick coverage, like creating shadows, to get various artistic effects.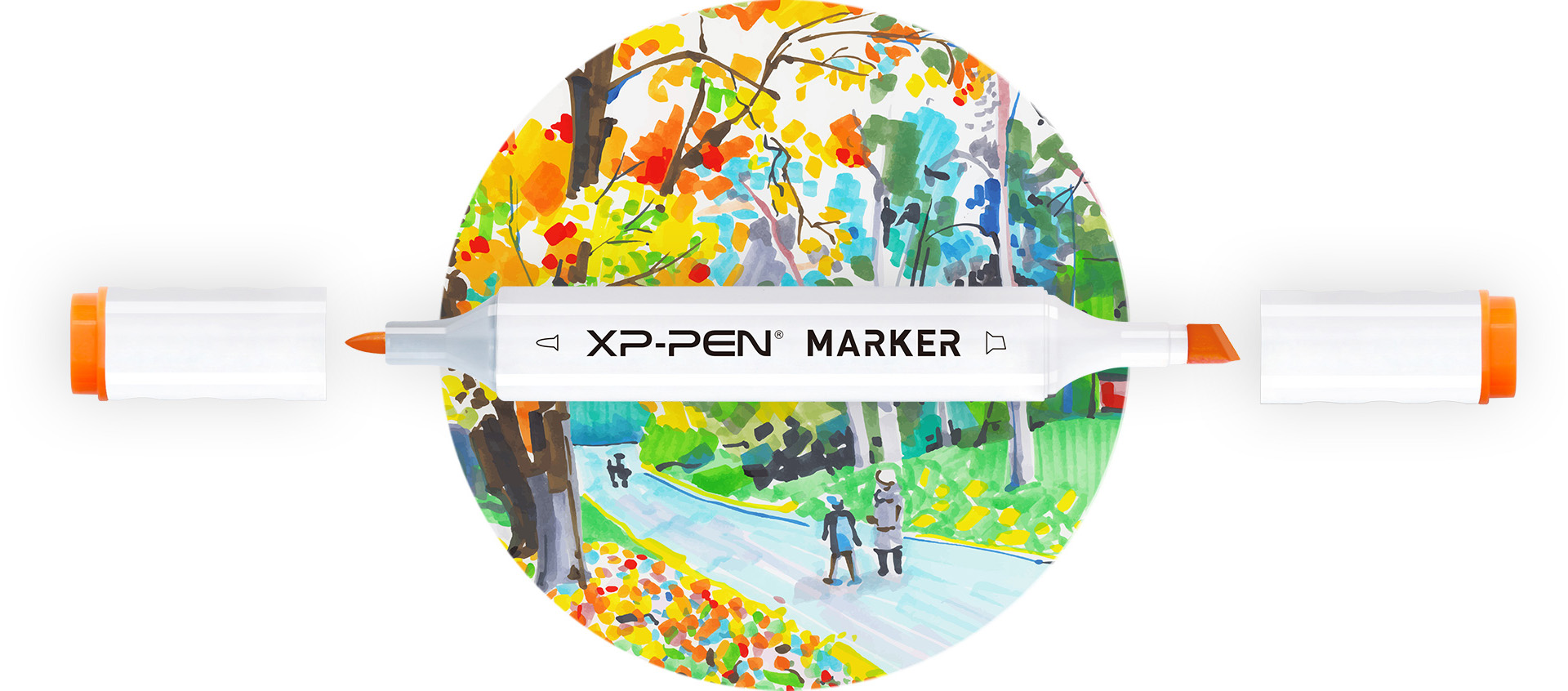 2mm bullet nib

0~2.5mm brush nib

6mm chisel nib
Vibrant and specialty.
XPPen Markers supply vibrant and varied colors for you to choose from. The alcohol-based ink and the special nib design enable you to easily control ink output and get bright, quick-drying colors and smooth, uniform strokes. Ideal for beginner artists, as well as designers, comic artists, coloring books, and more.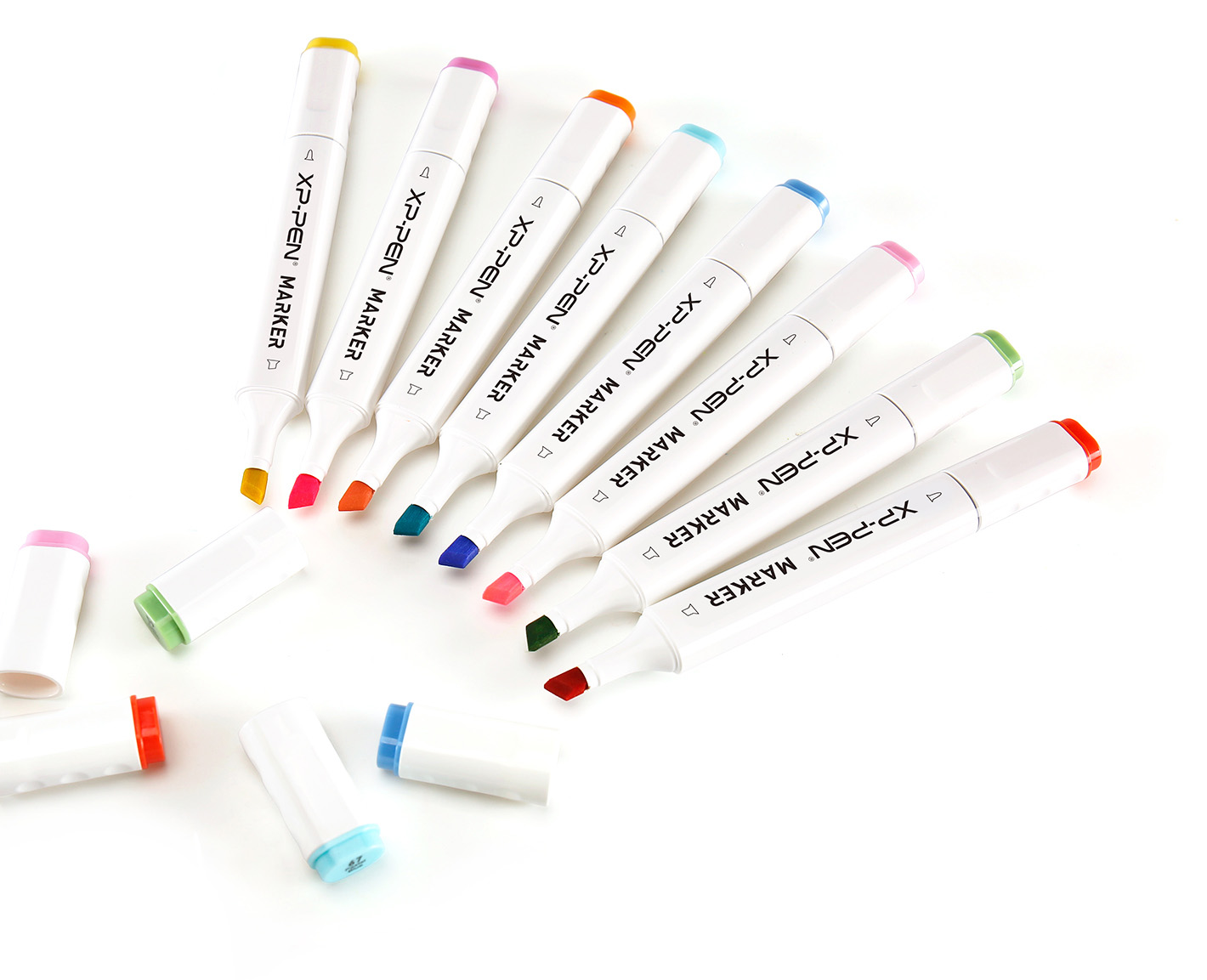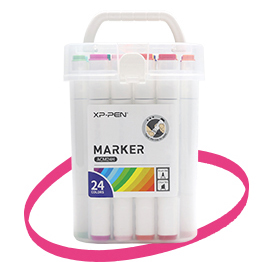 24colors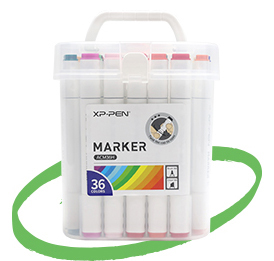 36colors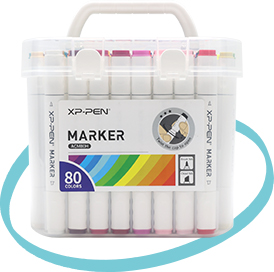 80colors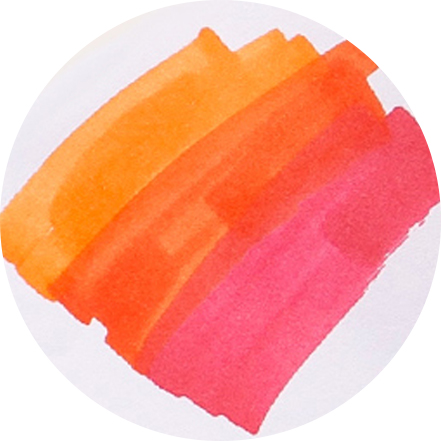 Bright colors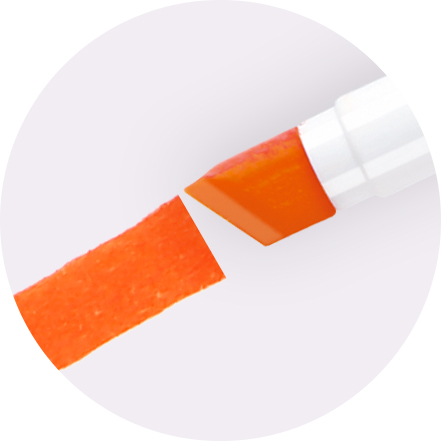 Alcohol-based, eco-friendly ink
Fade and smudge resistant
Ease workflow.
Perfect color blends and schemes are quite a mental task. To ease your work and help you easily navigate among the correct colors, the color codes and names are printed on each cap. The marker organizer at the bottom of the box is a grid design to uphold markers orderly. Select the marker, twist its cap, and concentrate on your creativity.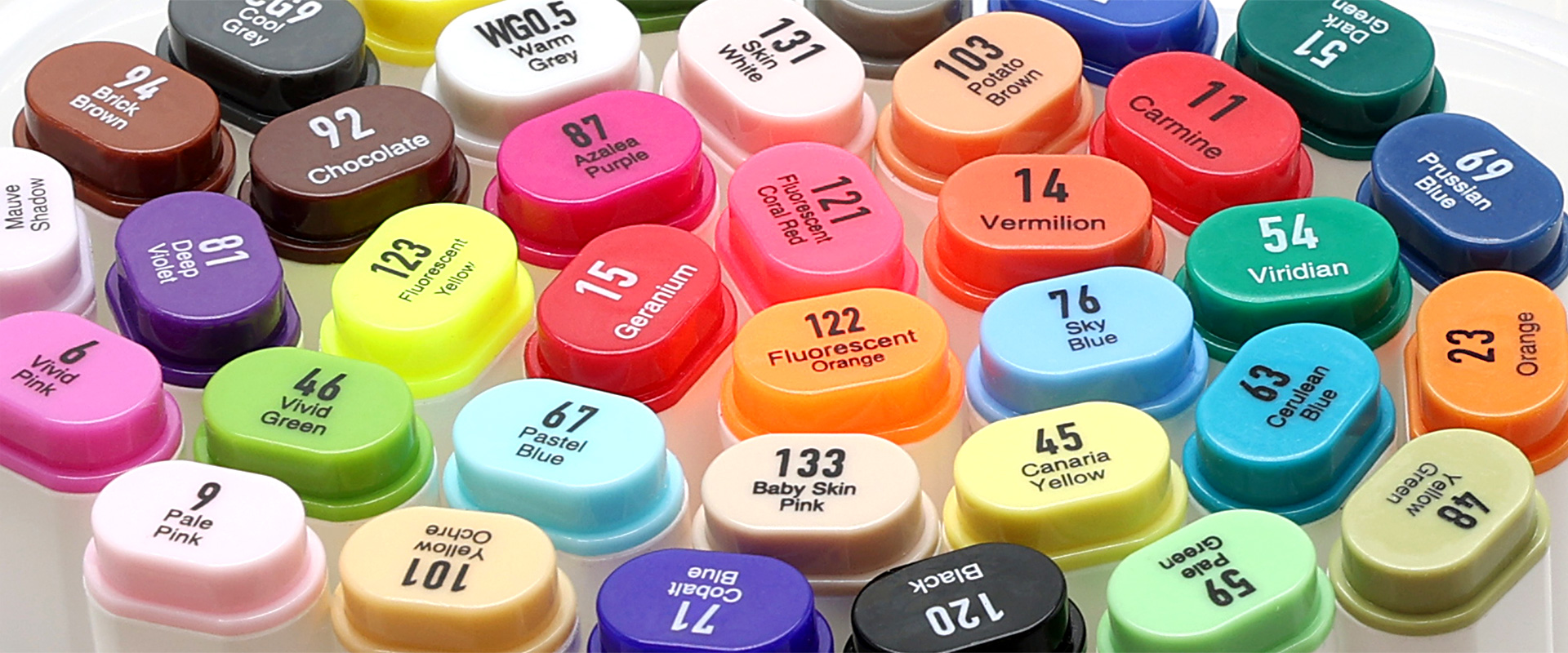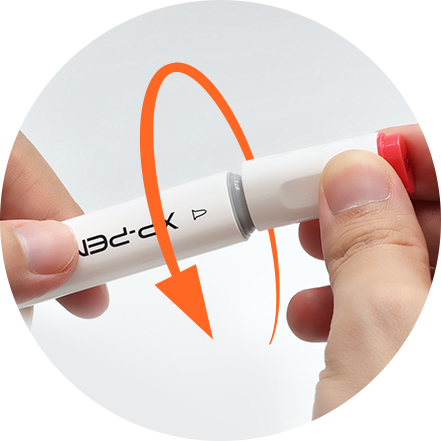 Twist the cap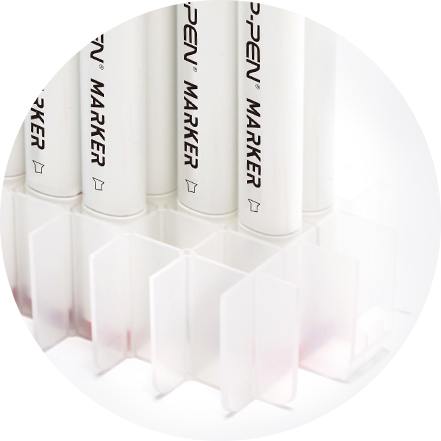 Grid design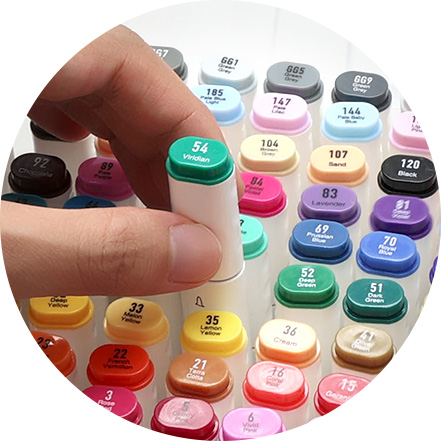 Color codes and names
Stable and comfortable grip.
The XPPen Marker is oval-shaped and fits well in your fingers, allowing you to capture ideas with a comfortable grip. The oval body keeps the marker from rolling away. You can get the specific color you want at your fingertips.