Deco 01 V2 LINE FRIENDS Edition
Buy Now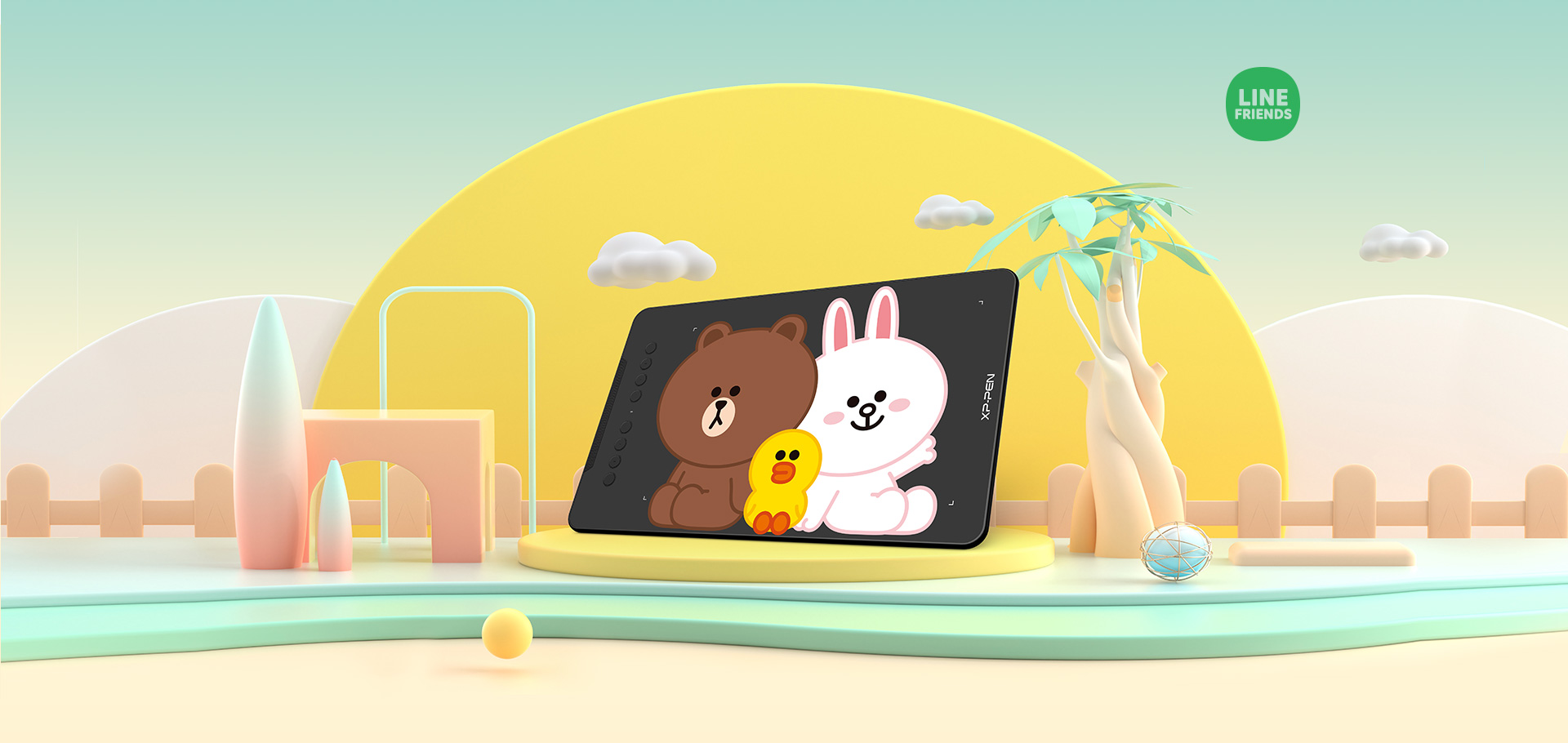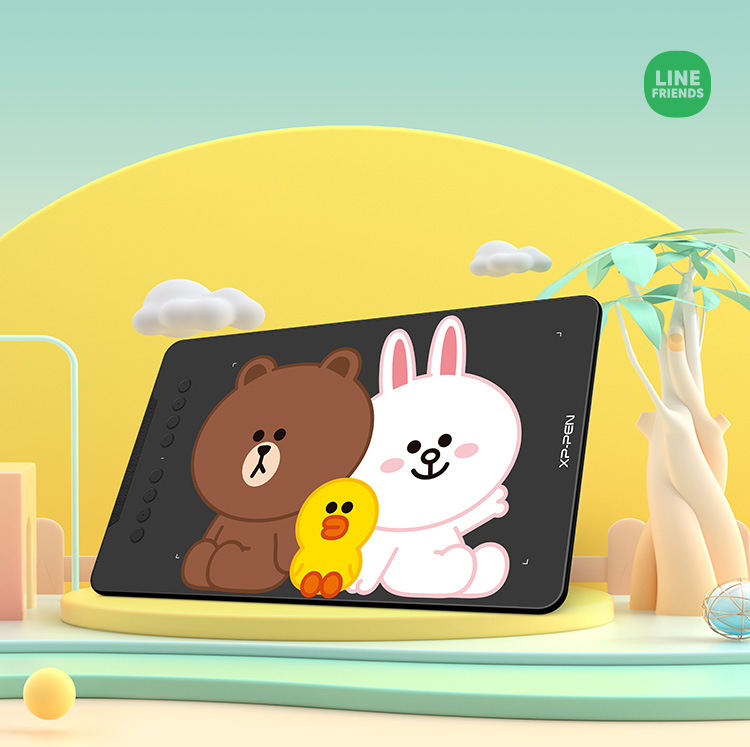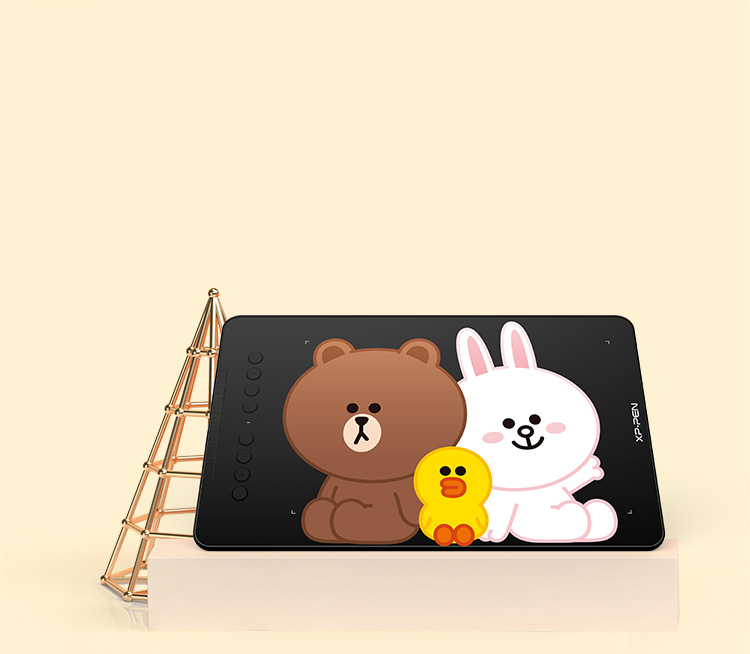 Probably, you'd never have thought a graphics tablet could be as adorable as the
Deco 01 V2 LINE FRIENDS Edition.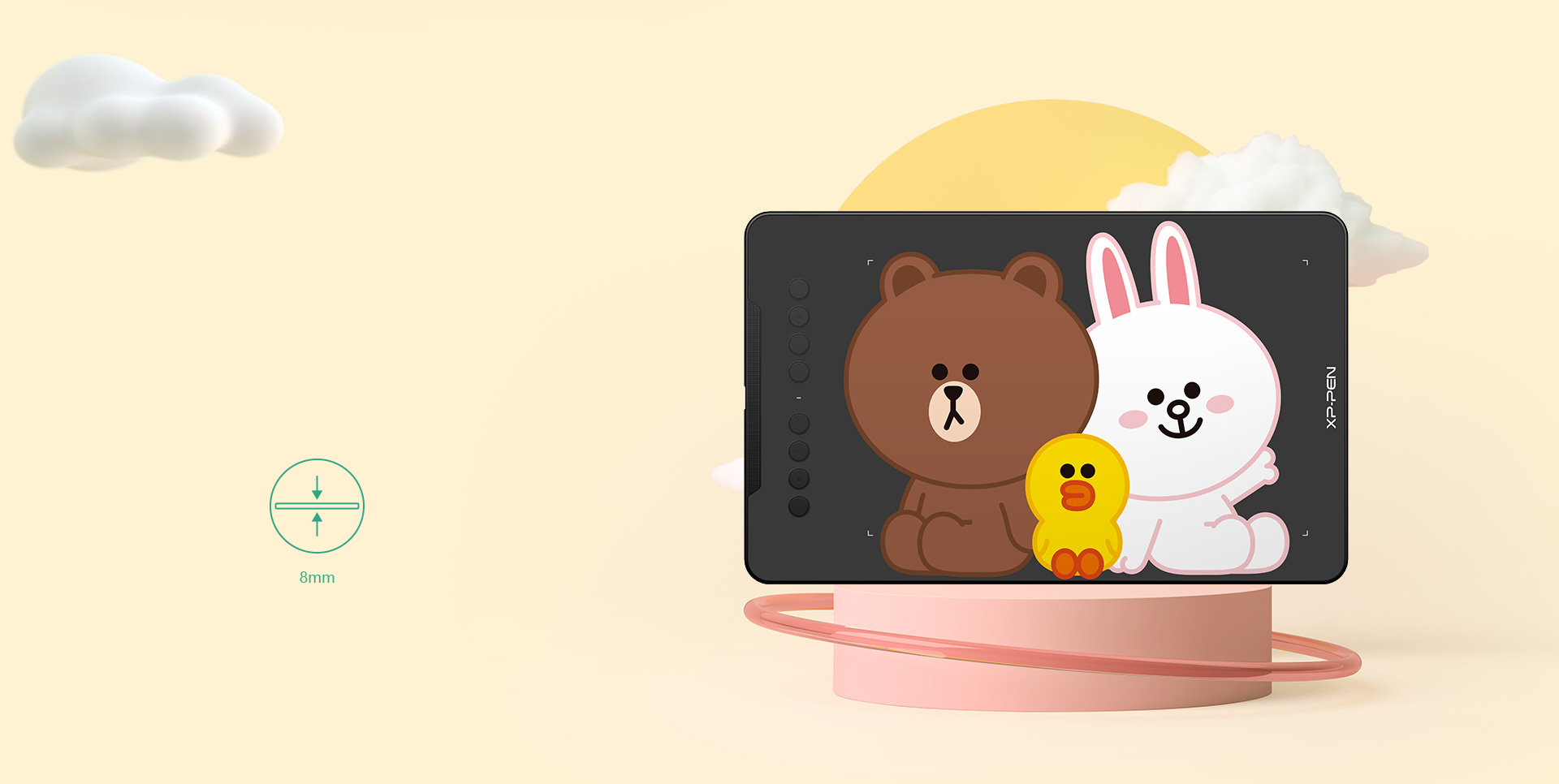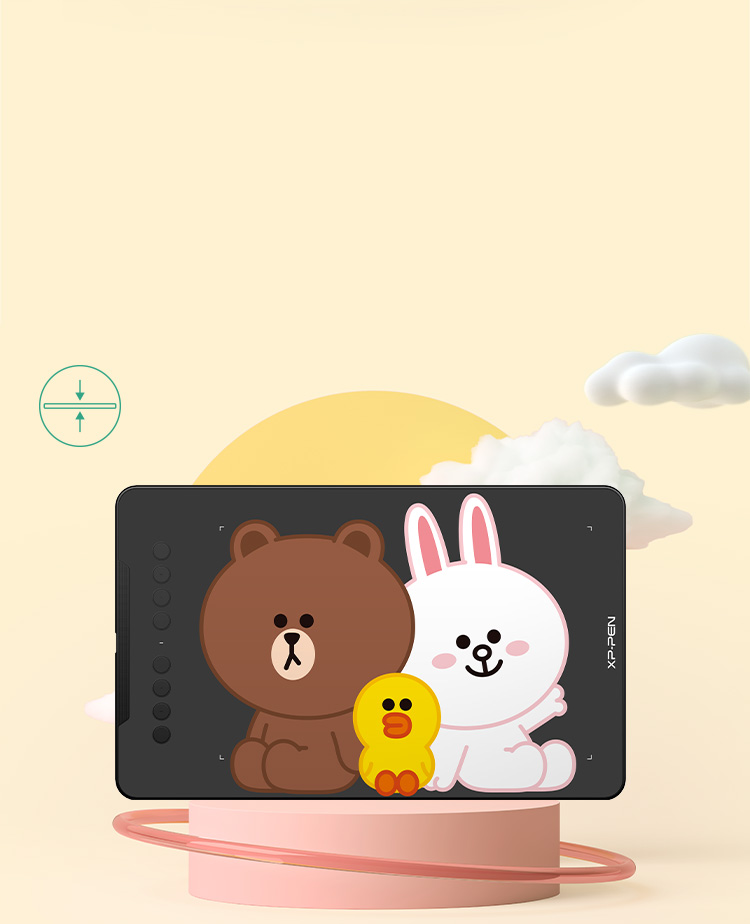 Deco 01 V2 LINE FRIENDS Edition gives you an expansive workspace area, measuring 10 x 6.25, and the stylus pen feels so free on it. At just 8-mm thick, it shows you just how slim and hot a graphics tablet can be.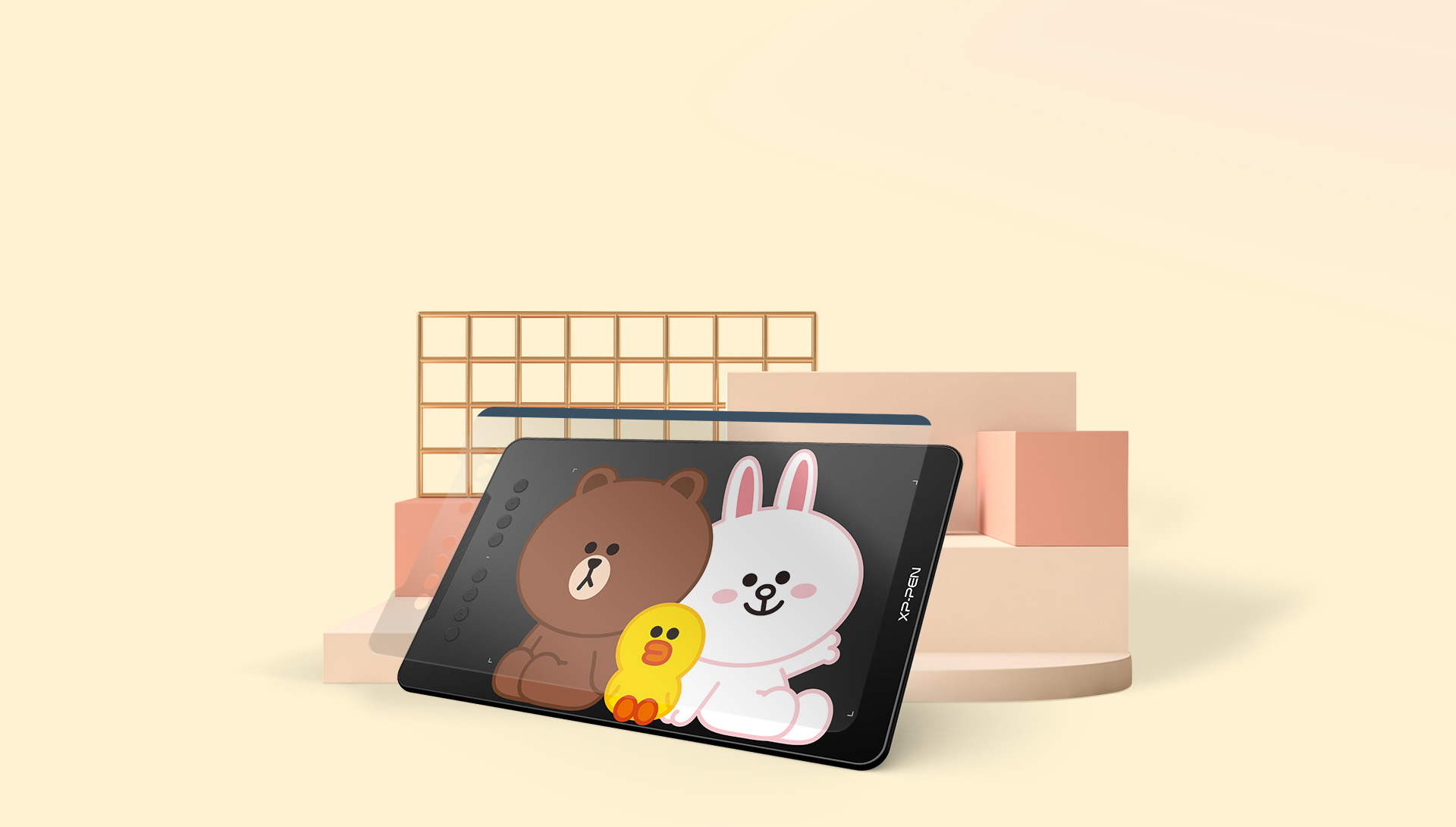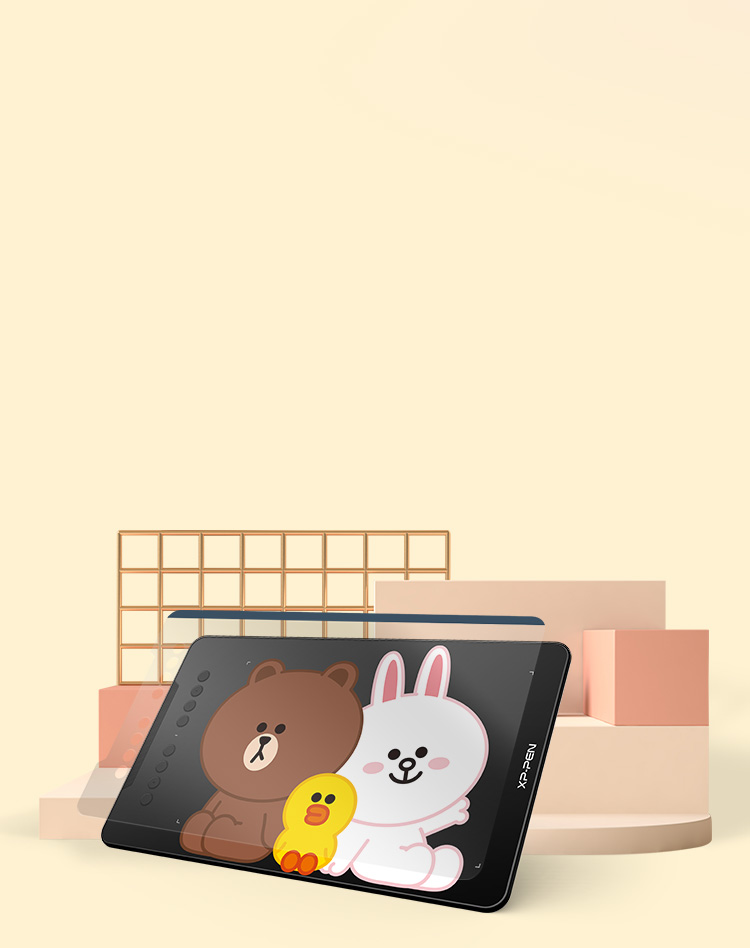 Thanks to the unique craft, the adorable images of BROWN, CONY, and SALLY come with high colorfastness. Meanwhile, apply the included protective film that fits snugly around your tablet; it also helps reduce the scratches and fingerprints. So take it easy; you will have your beloved friends shining like forever.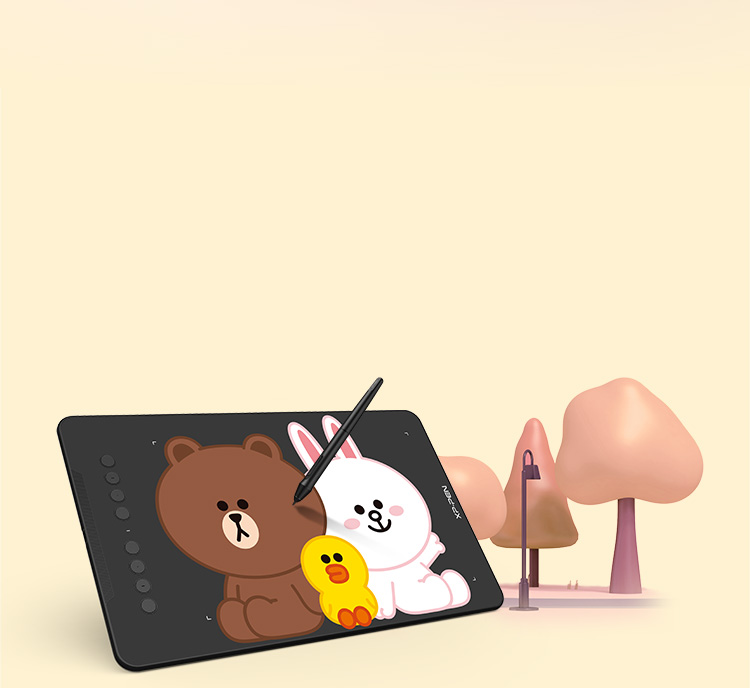 The stylus pen that accompanies Deco 01 V2 is the P05, and it is one nice looking pen. More importantly, it has mastered 8192 levels of pressure sensitivity. Being professional has never been so stylish.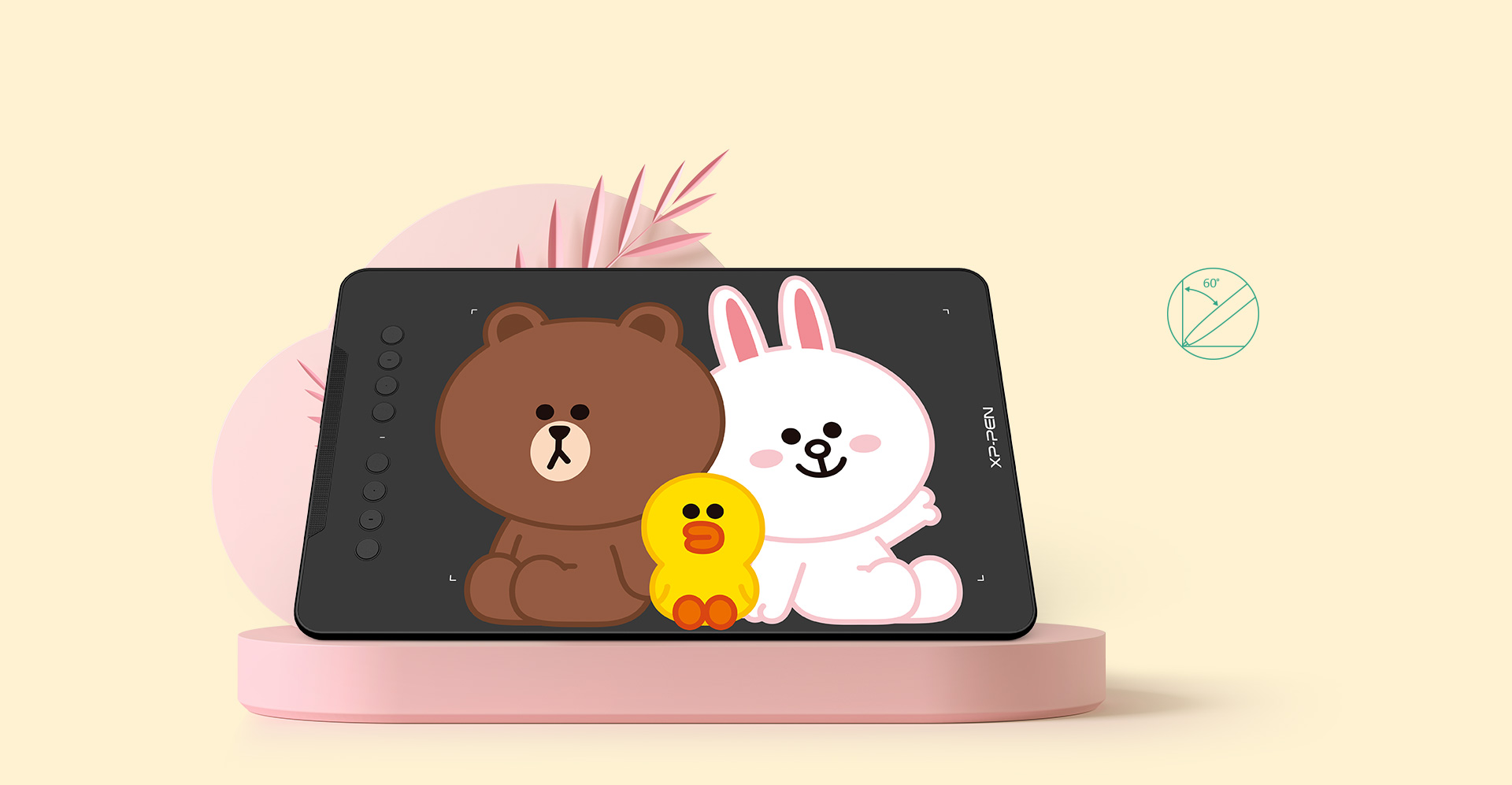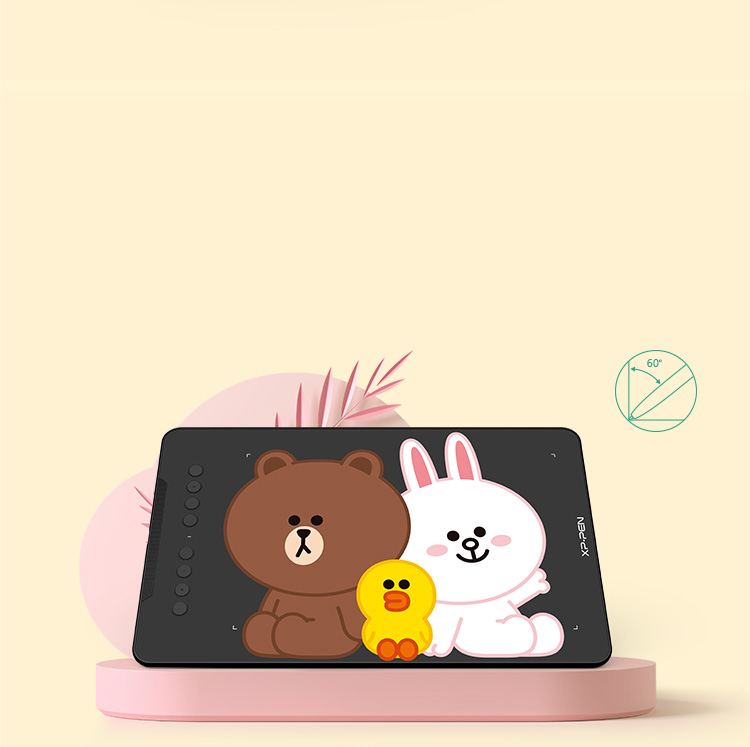 The stylus pen also likes to tilt, sometimes even up to 60 degrees when you want to add shading. Another great thing about P05 is that it delivers smoother and more natural lines and strokes.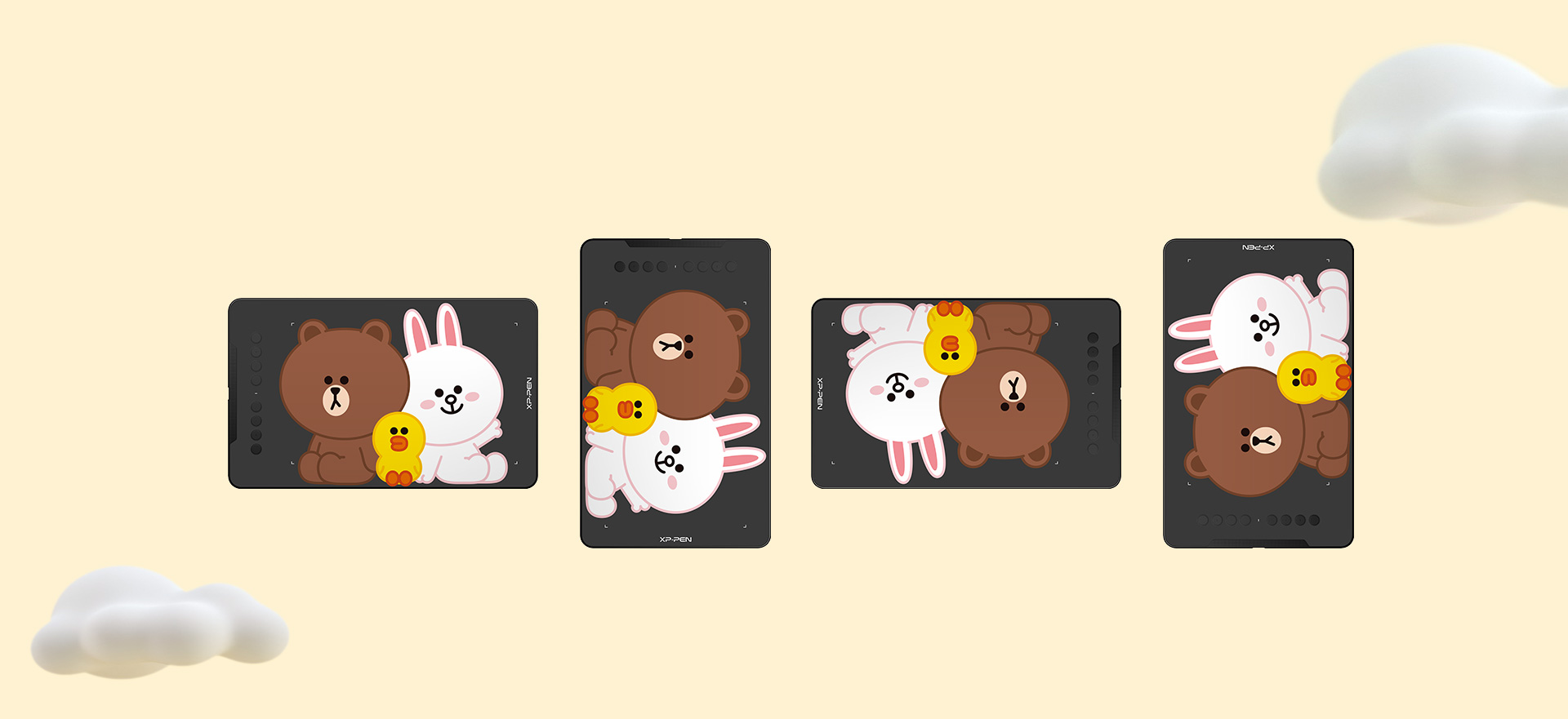 "I just love to pose. 0, 90, 180, and 270 degrees, whichever way you set me, I work fine!"
0 degrees
90 degrees
180 degrees
270 degrees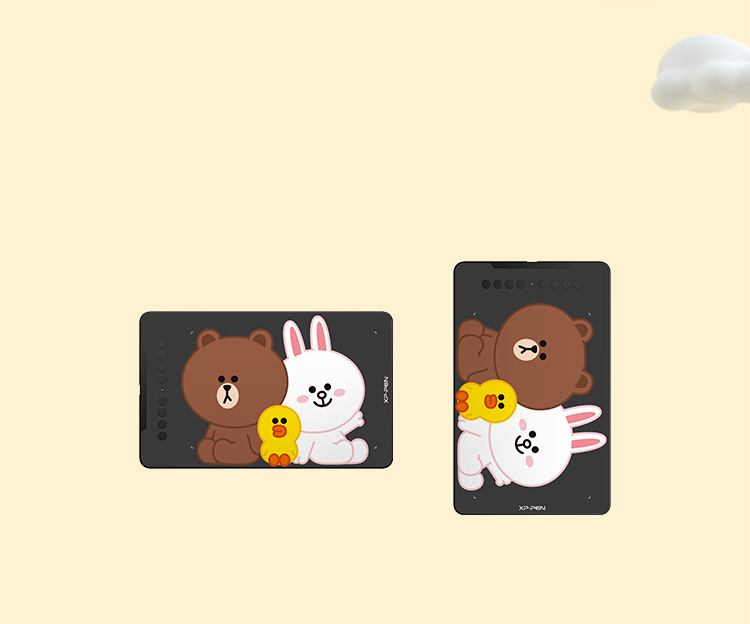 "I just love to pose. 0, 90, 180, and 270 degrees, whichever way you set me, I work fine!"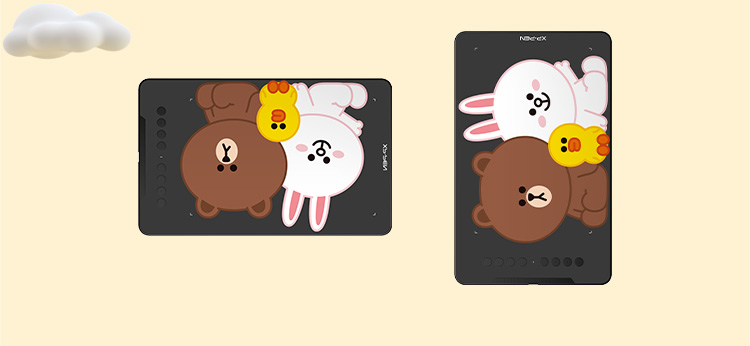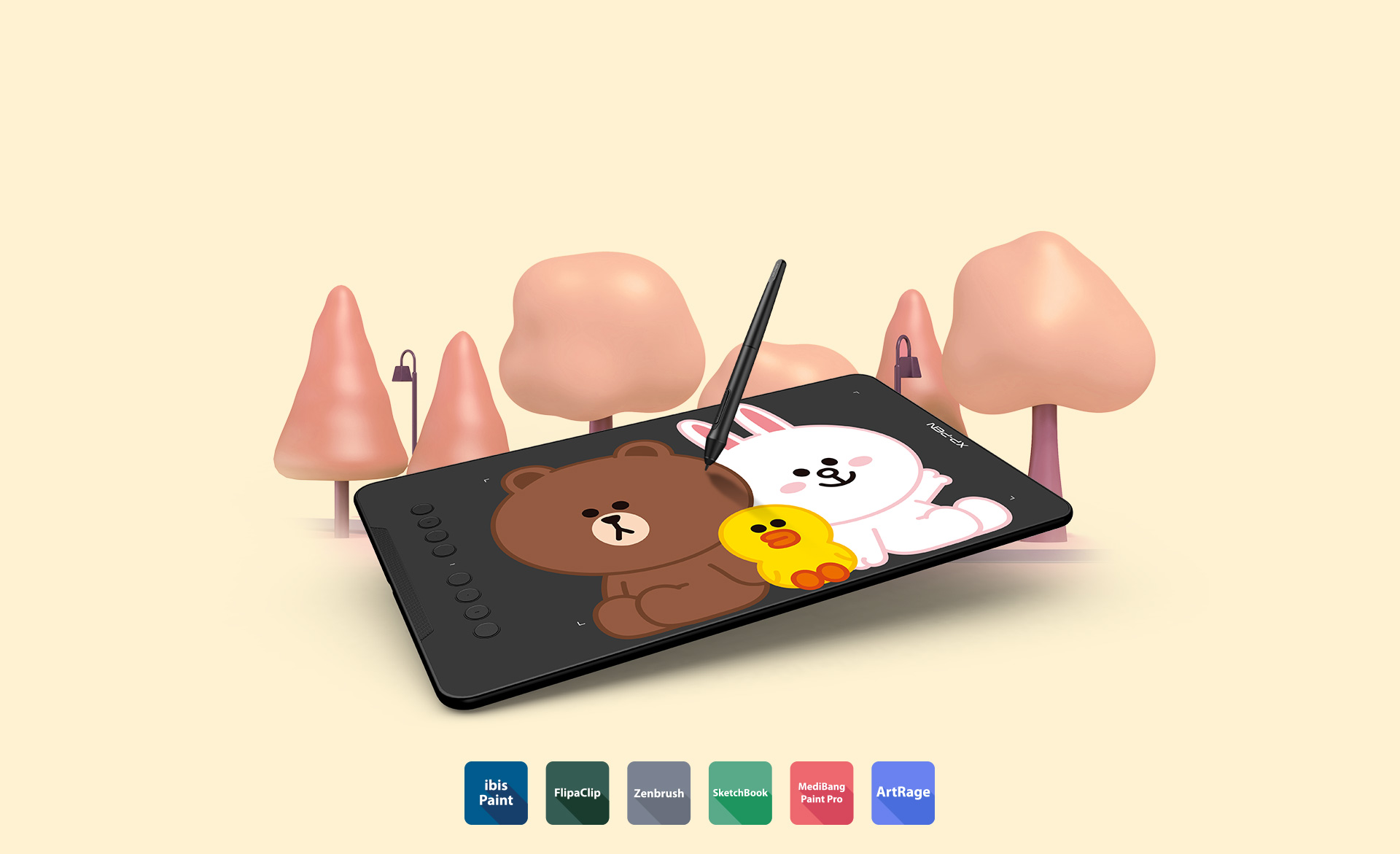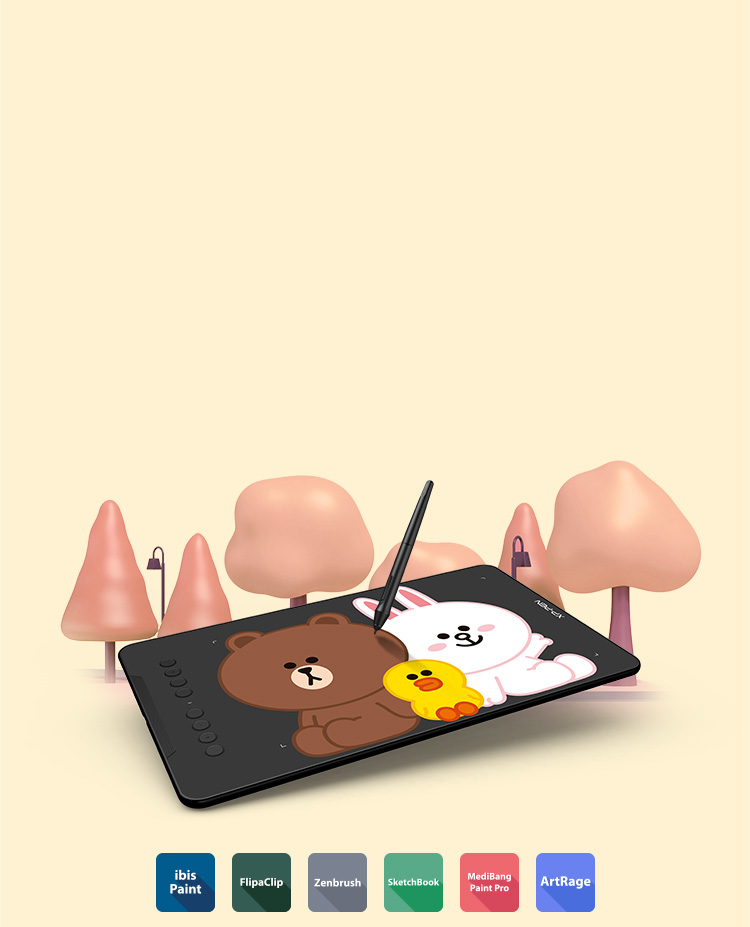 Like others in the XPPen family, this LINE FRIENDS Edition is a user-friendly tablet. It is compatible with Window PCs, Macs, and Android devices. It is also compatible with ibis Paint X, FlipaClip, Medibang, Autodesk Sketchbook, Zenbrush, Artrage, and more to help you deliver wonderful artwork.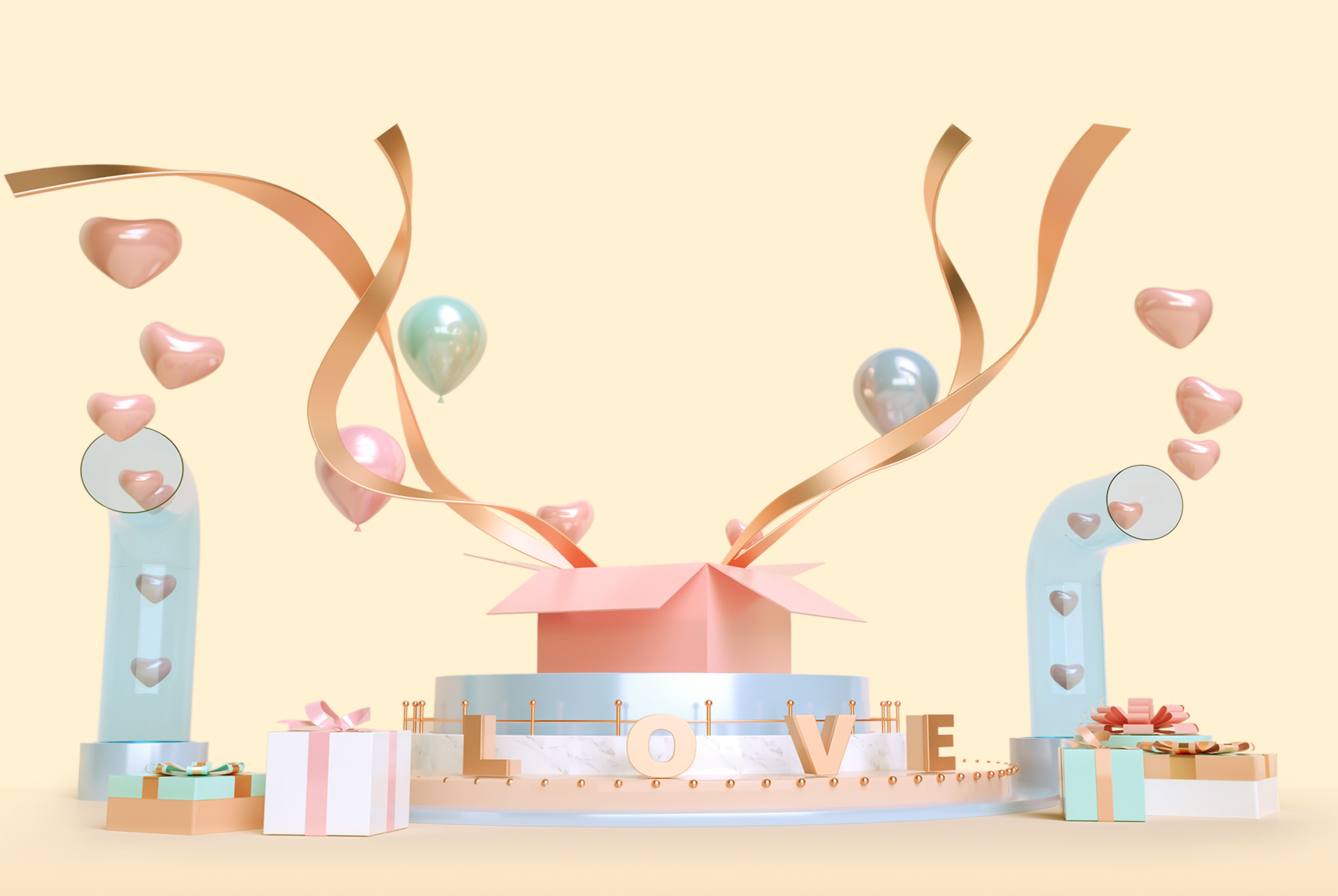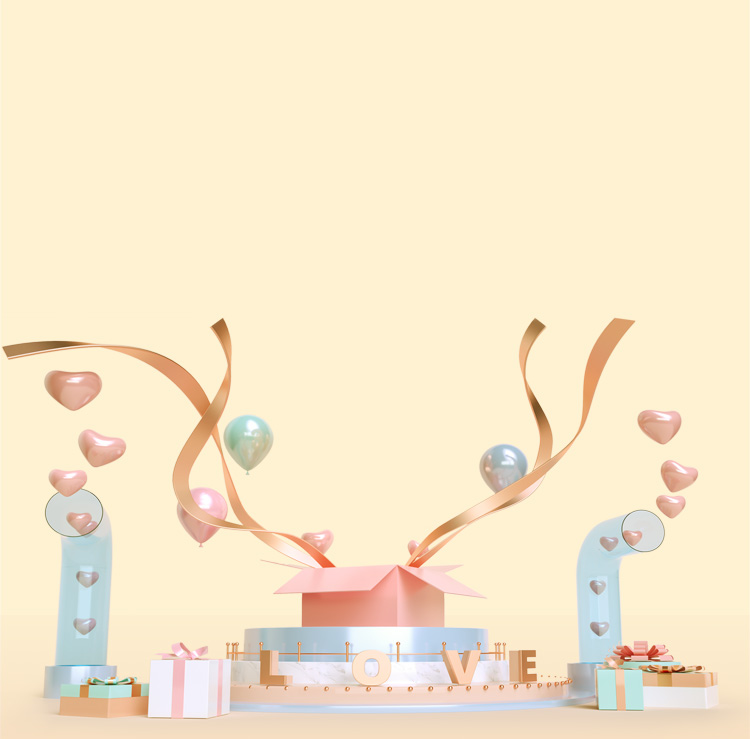 Apart from all this main stuff, the LINE FRIENDS Edition comes along with LINE FRIENDS accessories that we've handpicked just for you!
A pencil bag that you can't help staring at every now and then.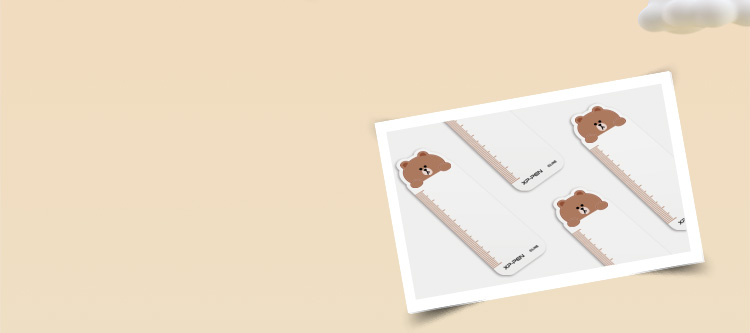 A bookmark featuring your HEARTY FRIEND, BROWN.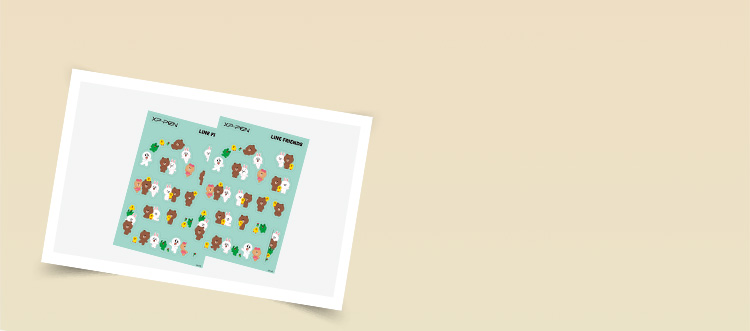 Some awesome stickers for places you want some LINE FRIENDS decoration.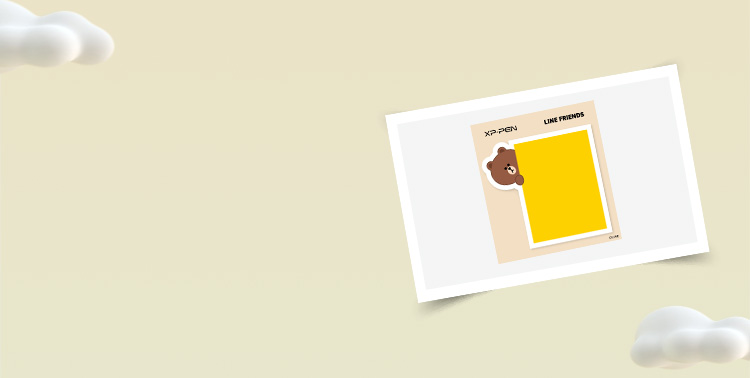 Sticky notes that are among the cutest the world has ever seen. Come over and take a closer look at me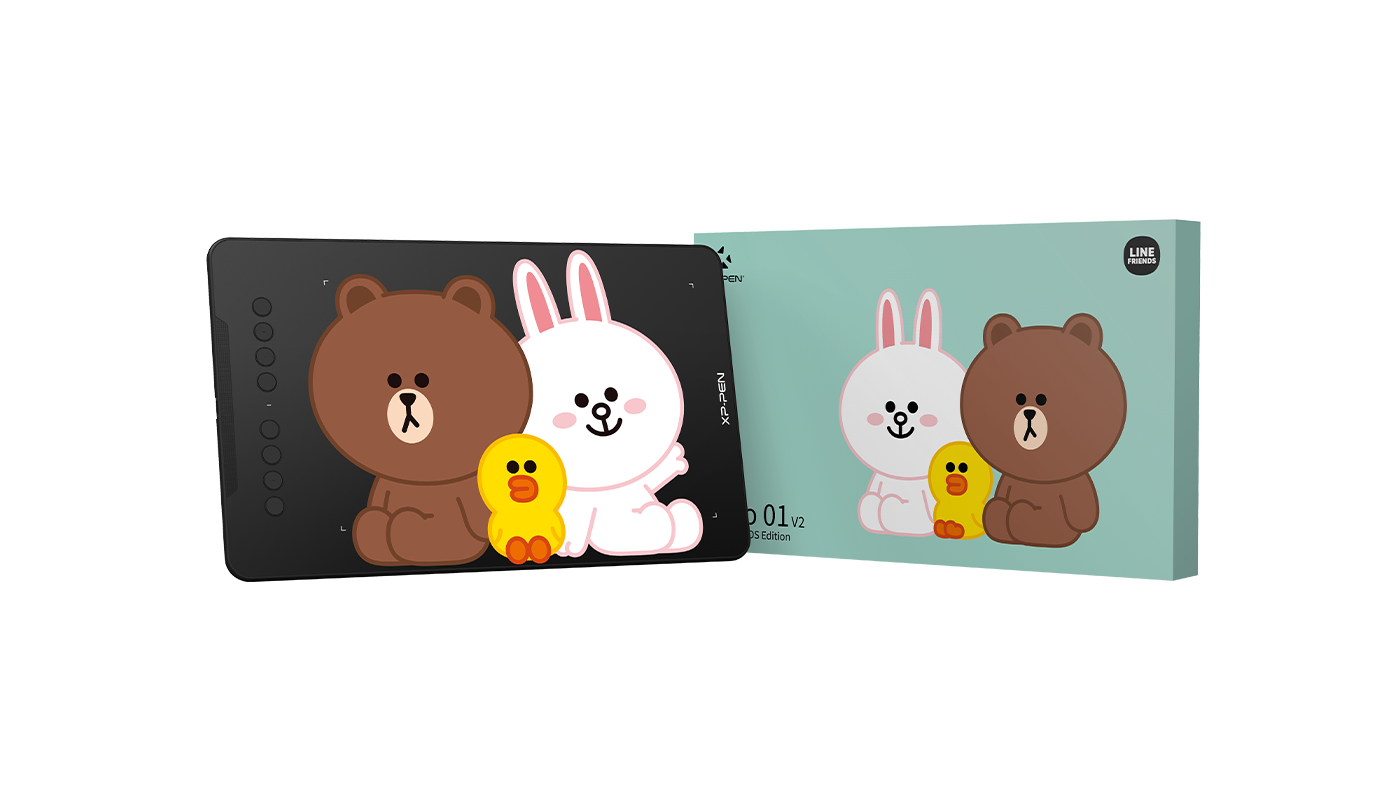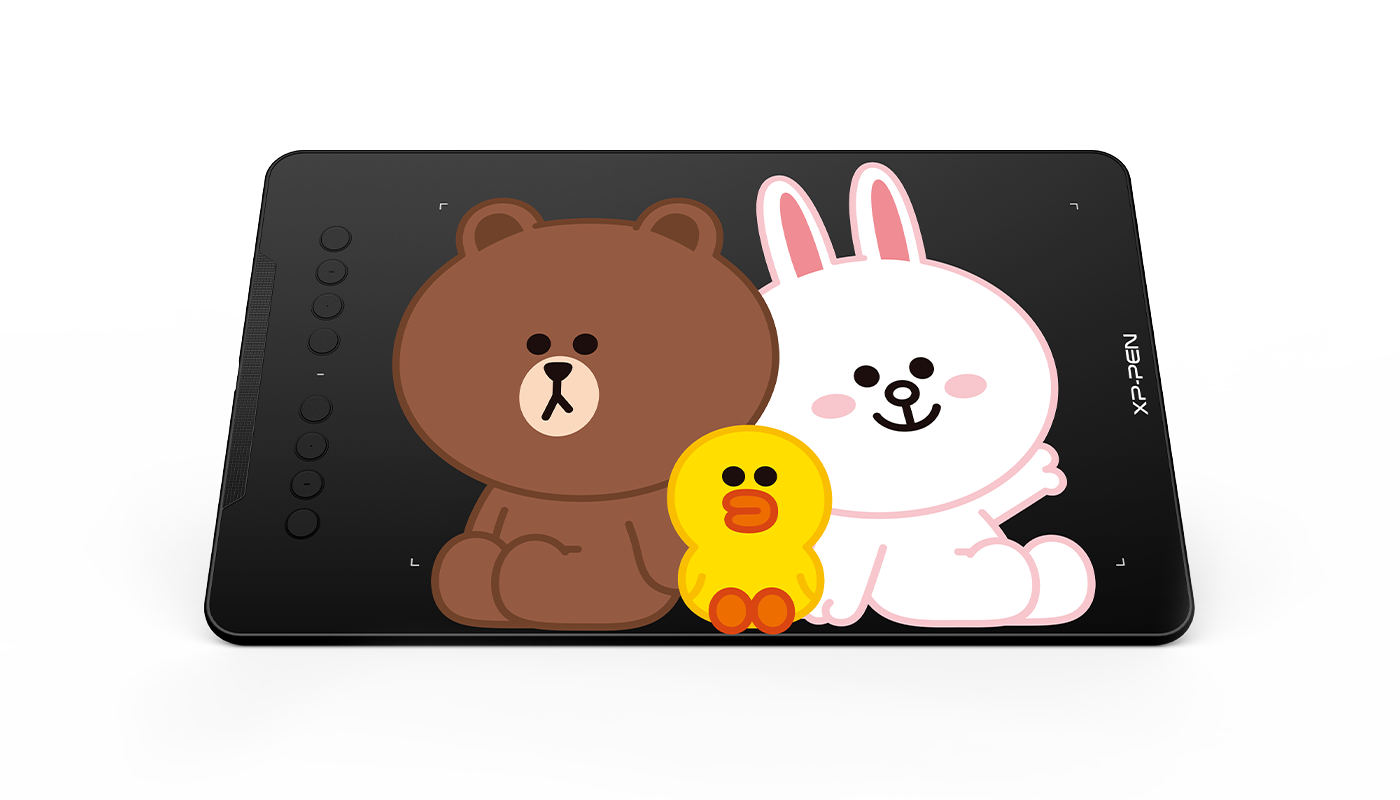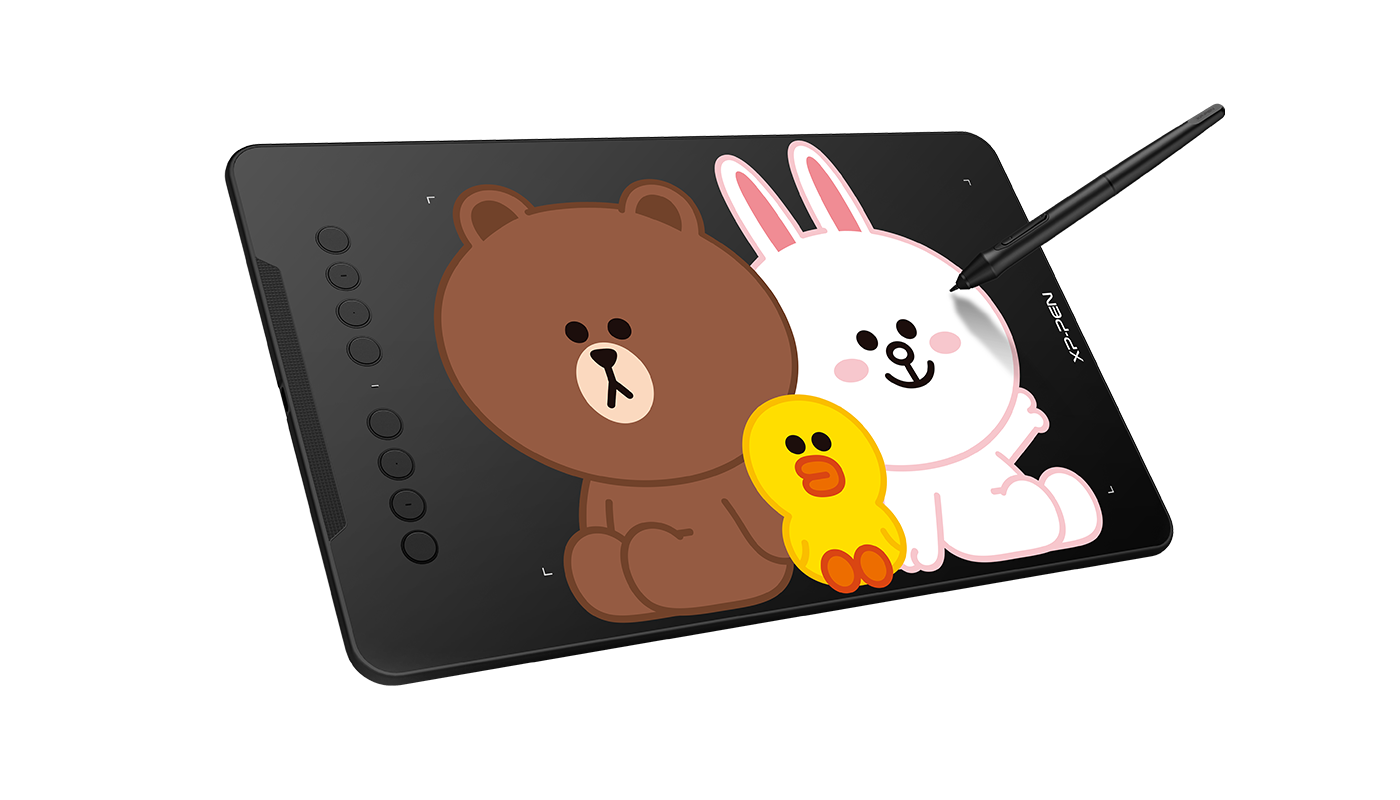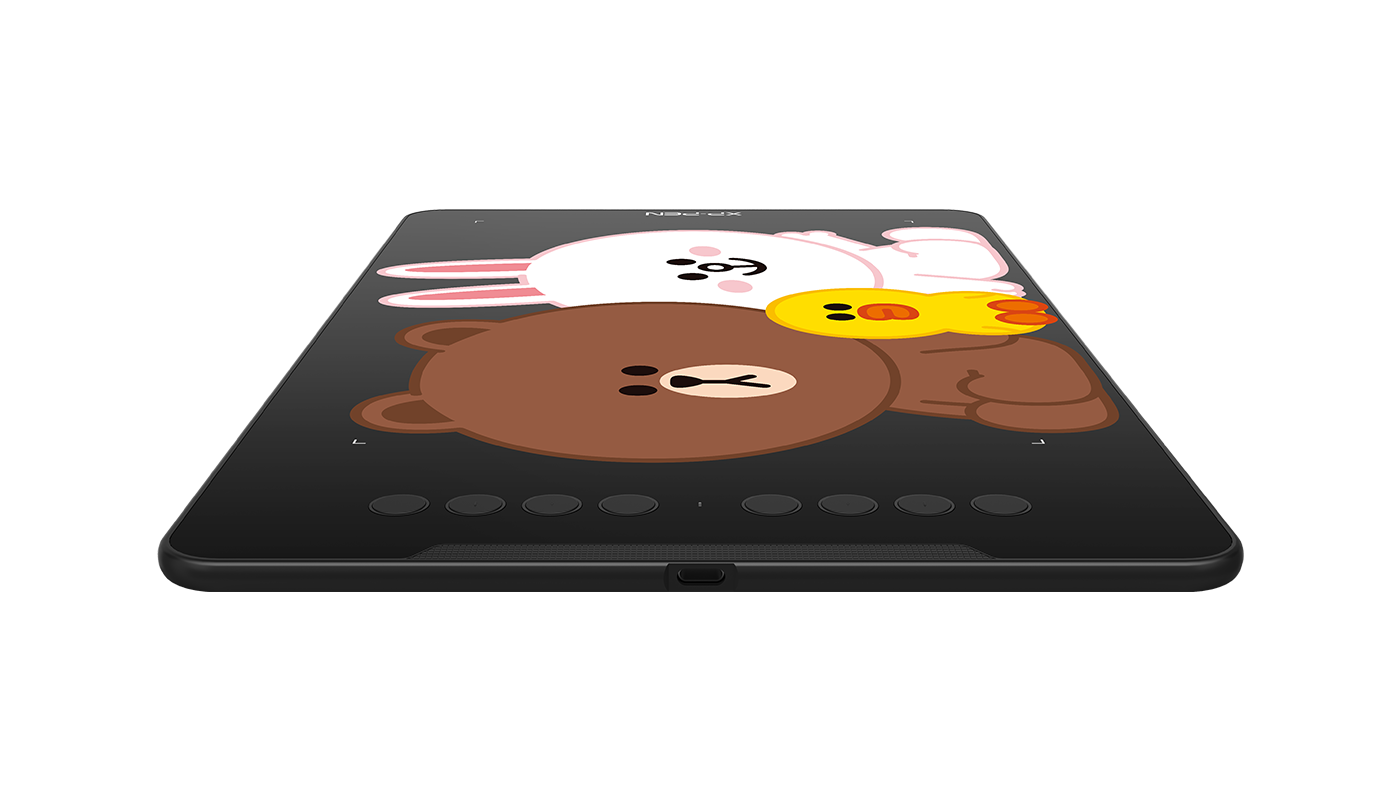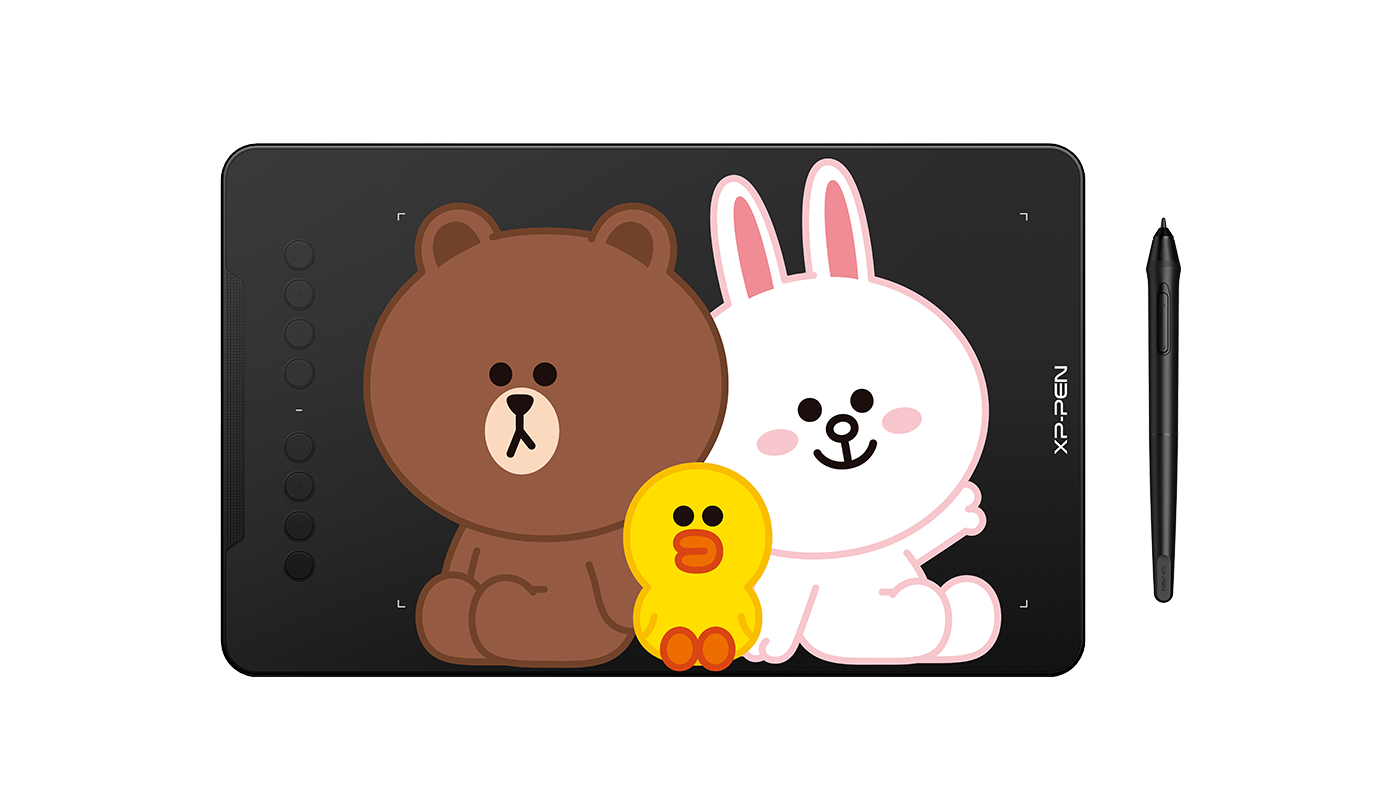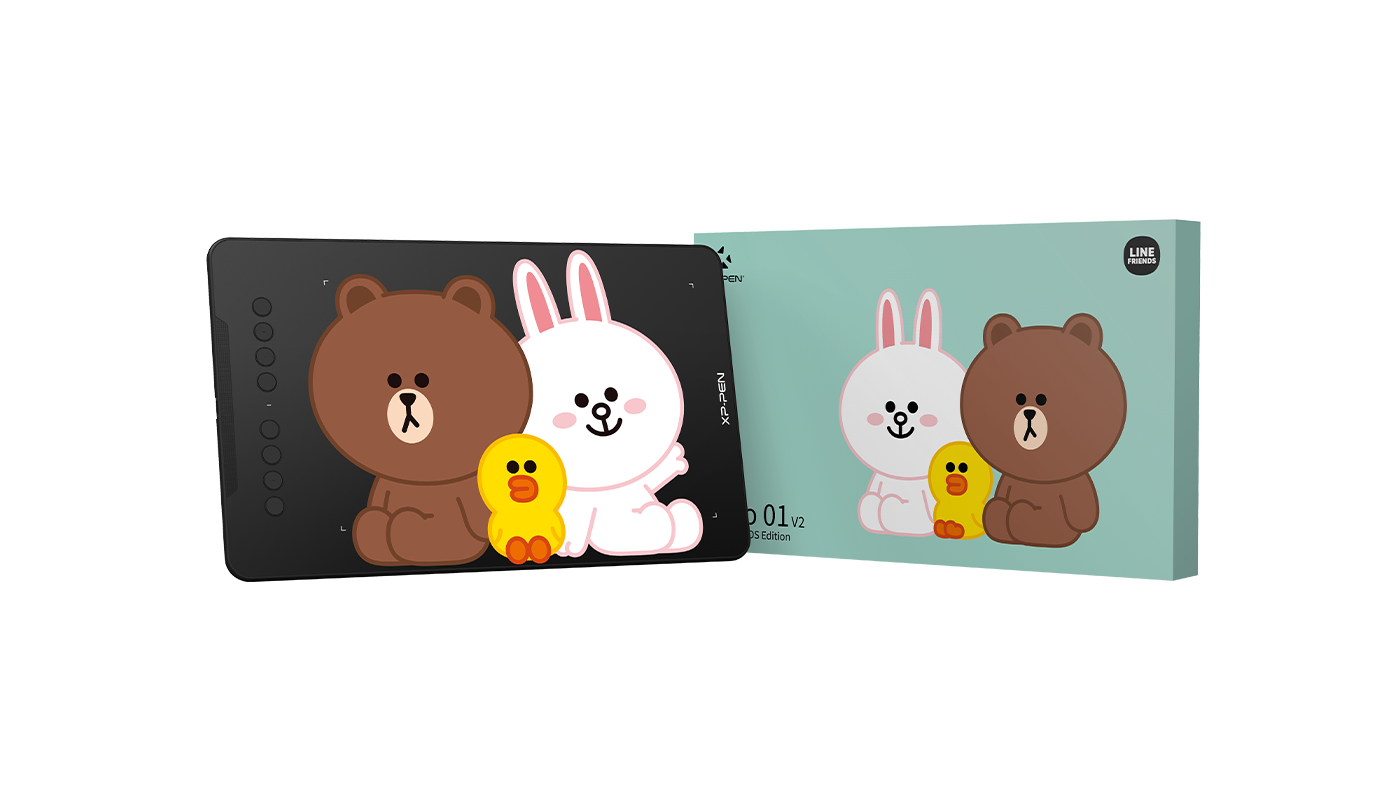 Specifications:
Pen:
Passive Pen
Tilt:
60 Degrees
Active Area:
10" x 6.25"
Resolution:
5080 LPI
Shortcut Keys:
8 customizable Shortcut Keys
Report Rate:
≧200
Pressure Sensitivity:
8192 Levels
Reading Height:
10 mm
Interface Support:
USB
Color Option:
Black
Compatibility:
Windows 7 (or later), Chrome OS 88 (or later),

Linux (Detailed versions)

, MAC OS X 10.10 (or later), Android 6.0 (or later)
* The pen tablet may not work well with some foldable/detachable Chromebooks. The mapping result may vary depending on the PC vendor's setting.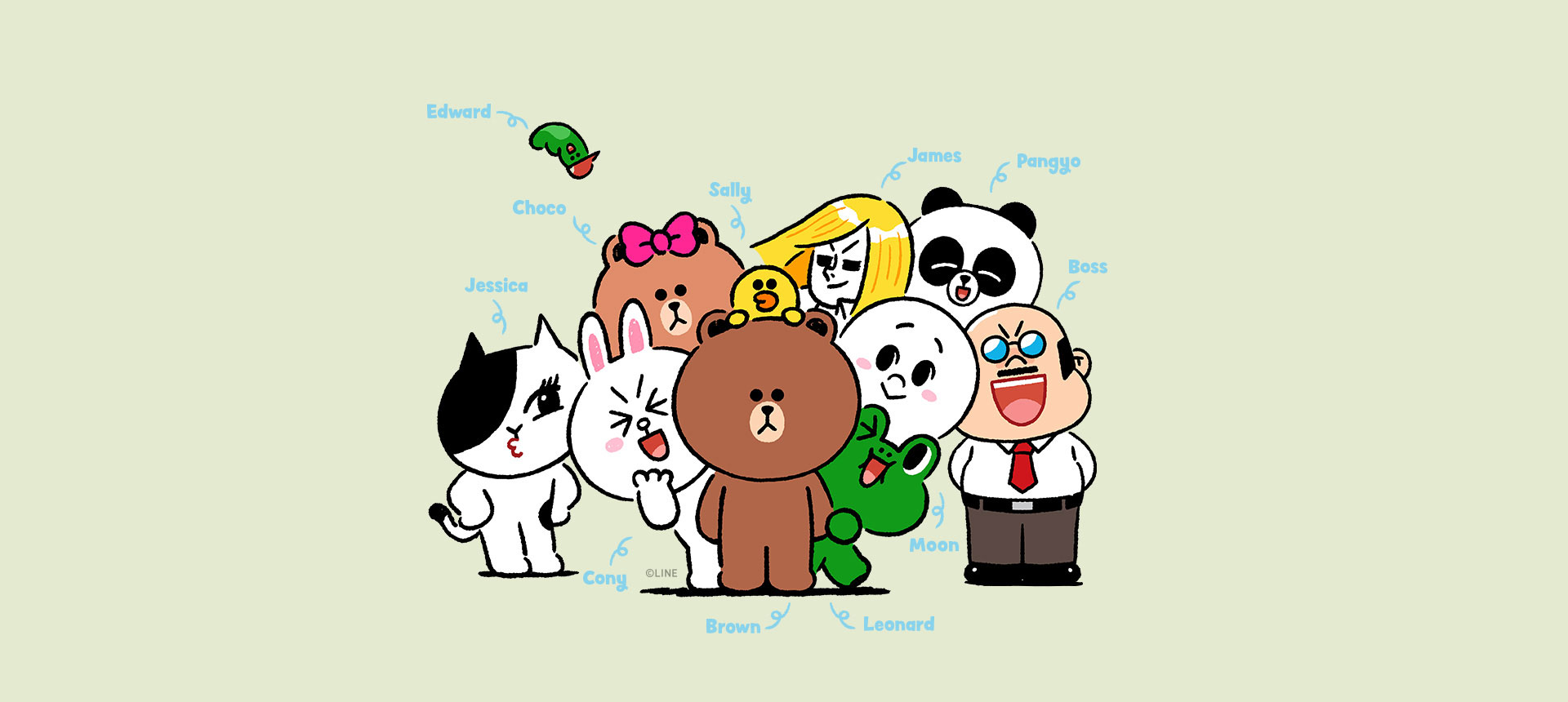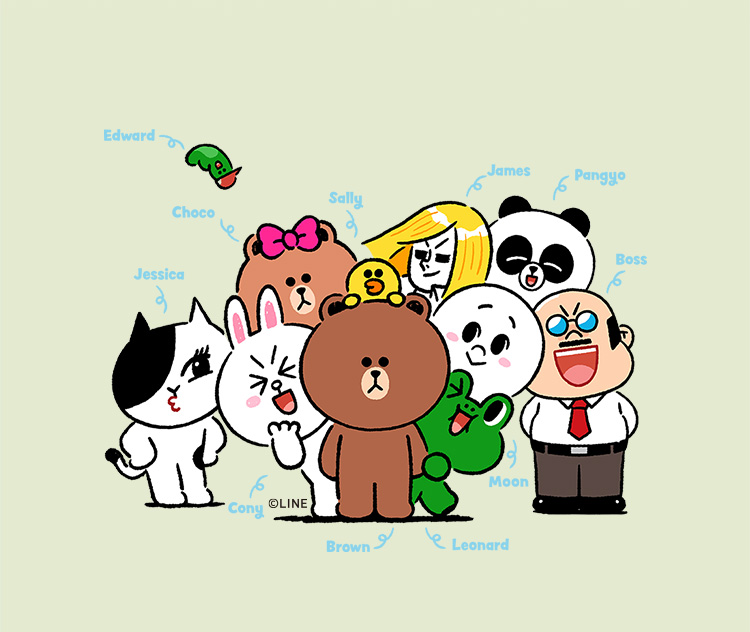 Licensed by LINE FRIENDS
This product is manufactured and sold in accordance with the license contract signed between LINE FRIENDS Corporation and Hanvon Ugee Technology Co., Limited.
No reproduction or sale for any other purpose is permitted without the express consent of LINE FRIENDS Corporation.
Videos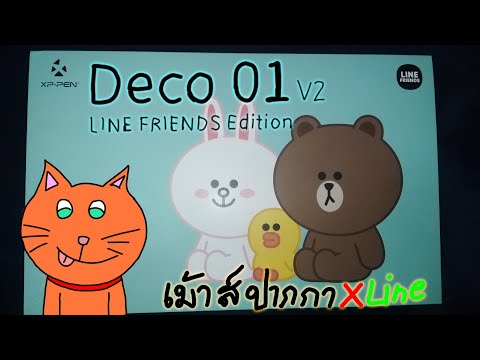 XPPen Deco 01 V2 X LINE FRIENDS Edition
Watch the video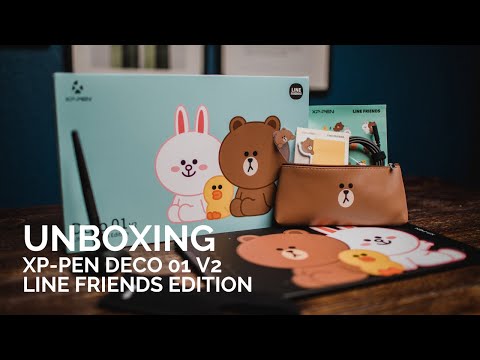 XPPen Deco 01 V2 LINE FRIENDS Edition Pen Tablet Unboxing
Watch the video