XPPen at the Largest Comics Festival in Europe
Feb 09,2020 PM 12:00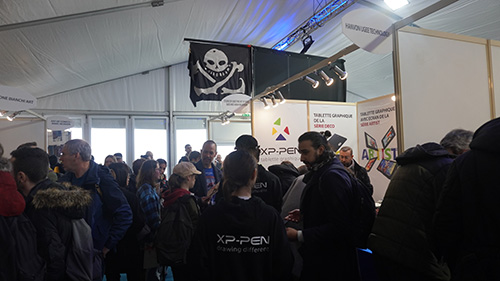 XP-Pen was an exhibitor at the Angoulême International Comics Festival for the first time ever on January 30 – the theme of our exhibition was "Have Fun with XP-Pen Digital Pen". Angoulême International Comics Festival is the largest comics festival in Europe and also one of the two most notable and celebrated comics festivals around the globe. The 2020 event was hosted in Place des Halles, Angoulême and lasted four days from January 30 to February 2.
The French are well known for their love of art. And during this four-day journey, we were again impressed and humbled by their wonderful passion for art and comics. XP-Pen was honored to have the opportunity to meet so many fans and artists from France and across Europe, and also to have received such an enthusiastic welcome. During the trade show, the number of visitors we had increased each day.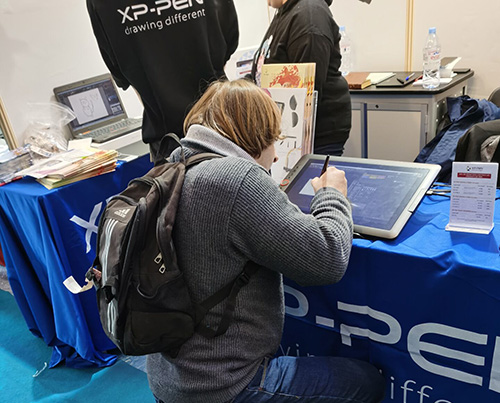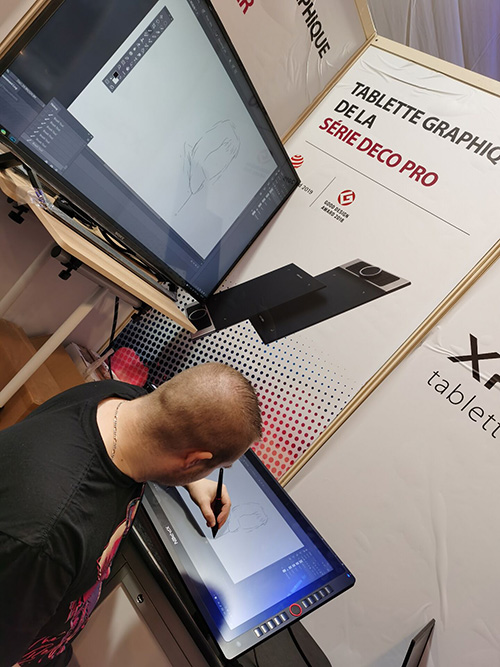 We offered visitors to the booth nothing less than the best – our fabulous digital products. We picked seven of our most popular devices – Artist 22R Pro, Artist 15.6 Pro, Artist 12 Pro, Deco Pro M, Deco 02, Star G640s and Note Plus – to exhibit at the festival. Of these, Artist 15.6 Pro received the most acclaim, particularly for the younger user group, which is no surprise at all. Featuring 8192 levels of pressure sensitivity, up to 60 degrees of tilt function and a fully-laminated display, Artist 15.6 Pro delivers a smooth and natural experience like no other. A red control dial also adds an elegant touch. An affordable price tag is also an important factor in the popularity of the XP-Pen Artist 15.6 Pro.
As always, XP-Pen devoted much attention to engaging and interacting with the comics fans and artists who dropped by our booth. We invited artists to use Artist 22R Pro display in tutorial sessions to share and demo their professional skills. Many visitors also tried out our Artists 22R Pro display in person to try the wonderful feeling of drawing on large display. In an effort to establish partnerships and pave way for beneficial cooperation thereafter, we conducted in-depth exchanges with several artists who came to the festival.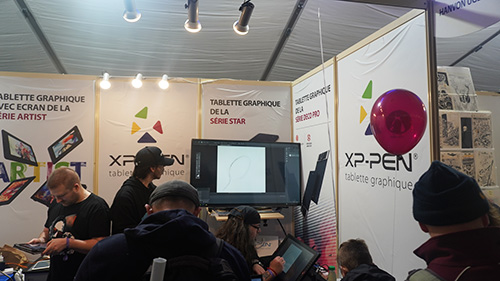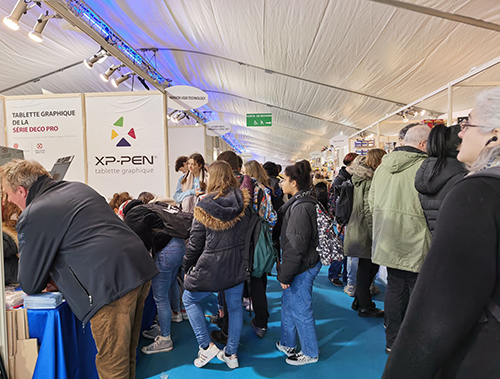 After spending four jam-packed and fruitful days in Angoulême, we would like to extend our gratitude to everyone who came by our booth and supported XP-Pen! Moving forward, XP-Pen will continue to offer new, innovative, and affordable digital products for all creative people. And we look forward to seeing you all at the next trade show!