4K Ultimate Visual Experience
With 4K resolution (3840 x 2160), the XPPen Artist Pro 16TP introduces you to a whole new world of visual detail and clarity. It will bring all your creations to life like never before!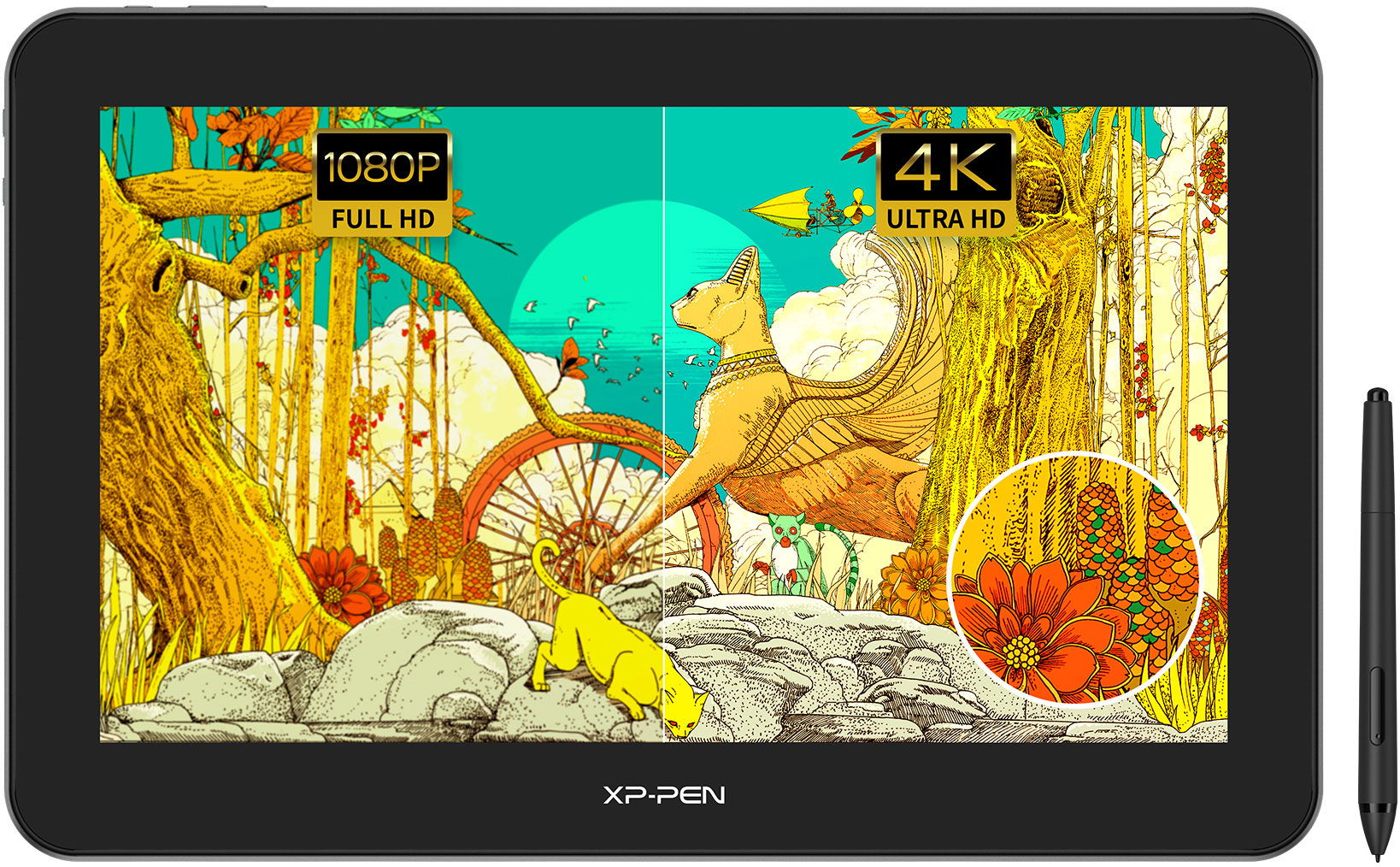 The Most Natural Colors
With 92% Adobe RGB, 124% sRGB in color gamut and a 1000:1 contrast ratio, the XPPen Artist Pro 16TP delivers natural color transition, super color accuracy and saturation.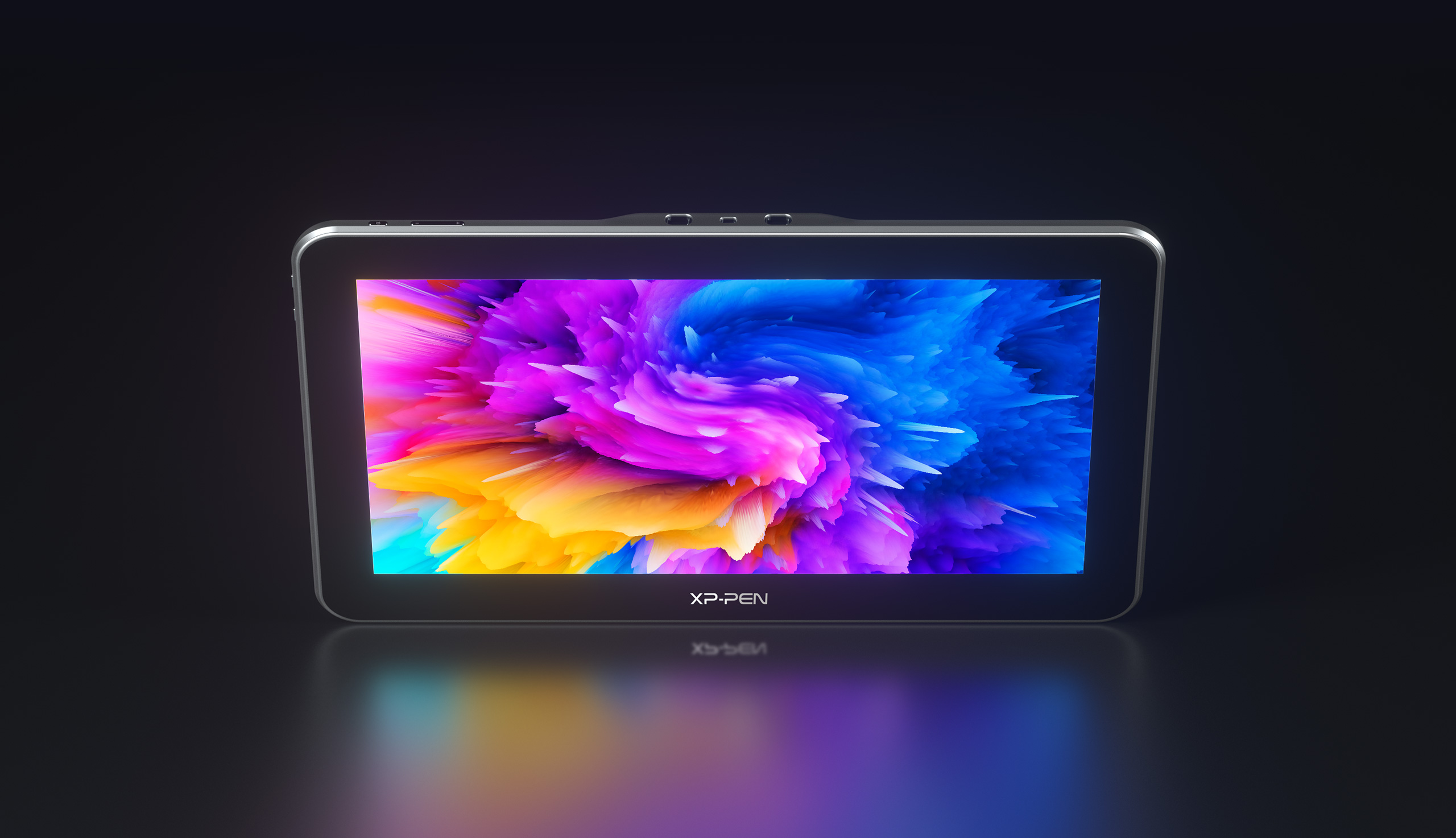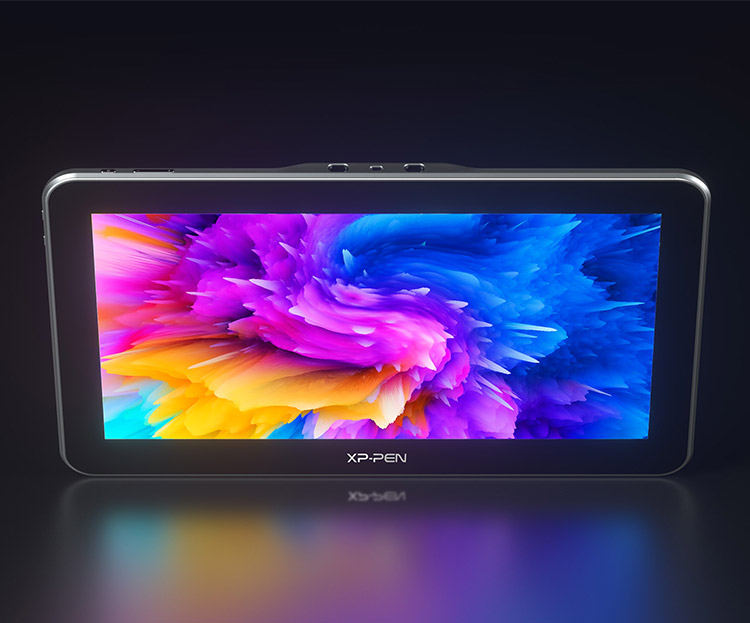 92% Adobe® sRGB

124% sRGB

1000:1 contrast ratio
Incredibly Innovative,
Extremely Comfortable
The Artist Pro 16TP offers a perfect balance between "Non-grainy" and "Anti-glare", providing a solution to one of the key technical problems in the industry. By reducing the AG glass's surface roughness, narrowing particle spacing, and preventing convex lens amplification effect, this pen display delivers a stunning visual experience with neither grainy dots nor reflection interference. Relieve eye fatigue and release your creativity with ease.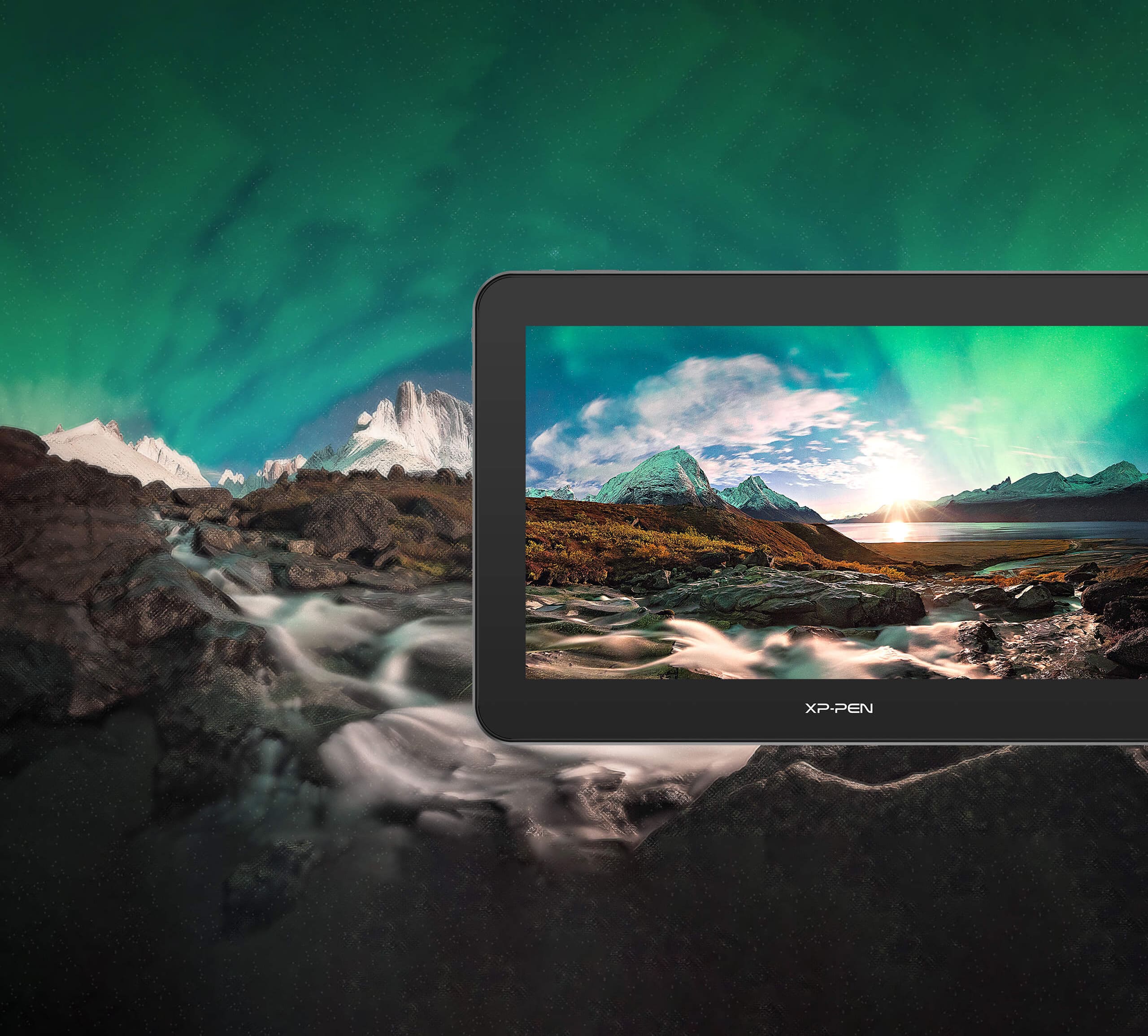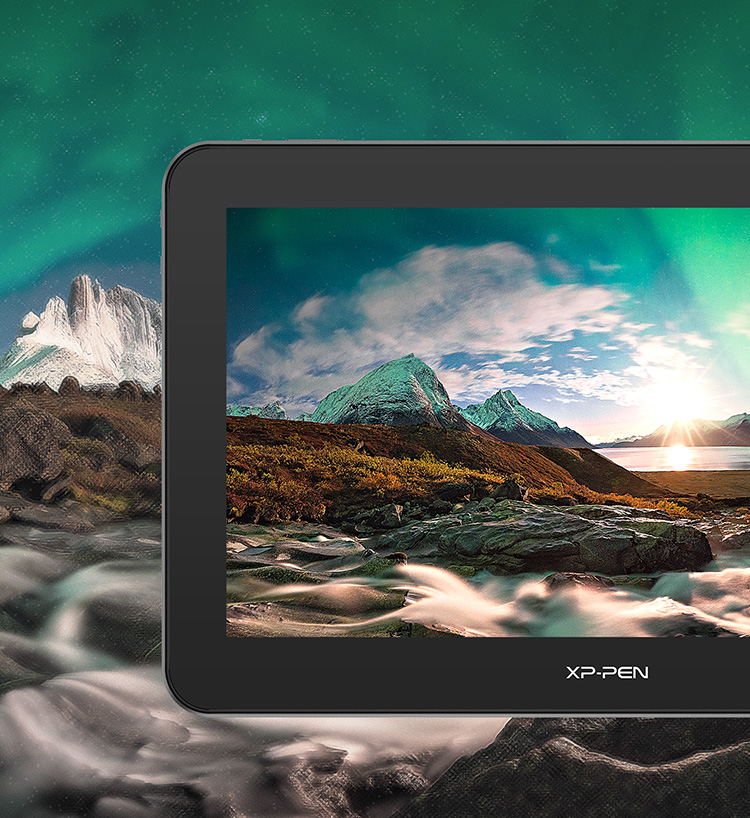 Conventional Anti-glare glass
Anti-glare, Grainy
Artist Pro 16TP's Anti-glare glass
Anti-glare, Non-grainy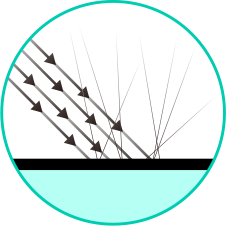 Glass
Display
Combining eye strain relief technology with an anti-glare glass screen minimizes visual interference from your surroundings, ensuring a gentler image presentation and reducing eye fatigue.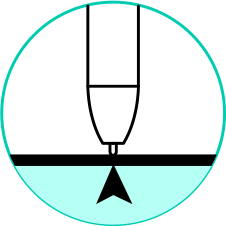 Glass
Display
Full lamination technology is applied to seamlessly combine the glass with the screen, which optimizes cursor positioning and minimizes parallax, offering a totally natural way to draw and create.
Multi-touch Control, Easy to Use
Support multi-touch control of great flexibility and usability.
Interact with the device in multiple ways for a more intuitive and seamless creation experience.
System Compatibility List >>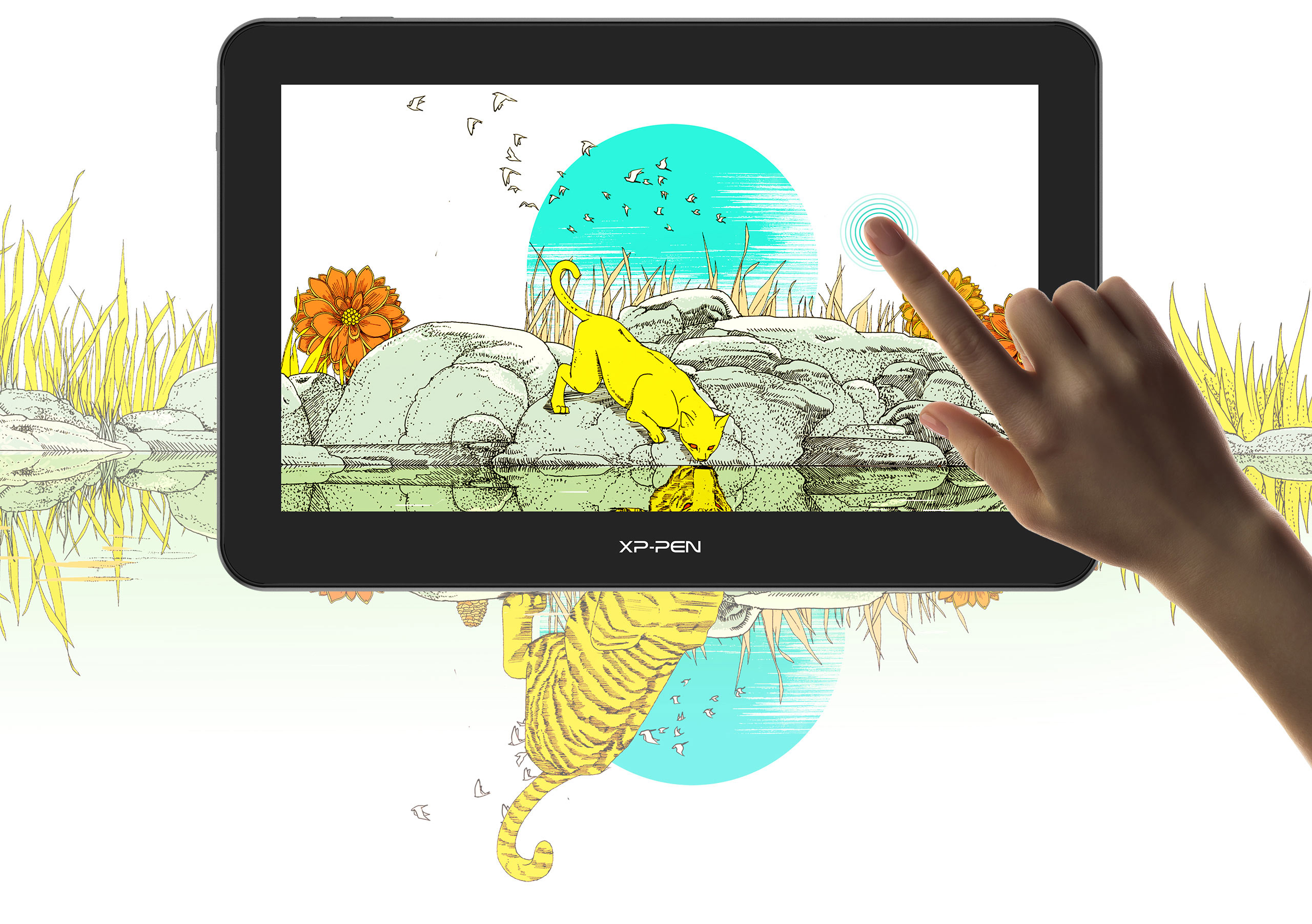 Pick Up the Pen and Be Inspired
The PH2-D stylus has an eraser at one end, enabling you to instantly modify or remove unwanted marks without having to switch between settings.
Supporting up to 60 degrees of tilt action and with 8192 pressure sensitivity levels allows you to create exquisite lines and seamless shading.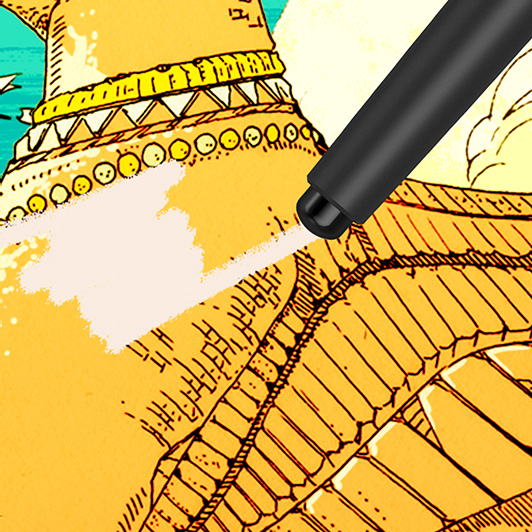 Digital eraser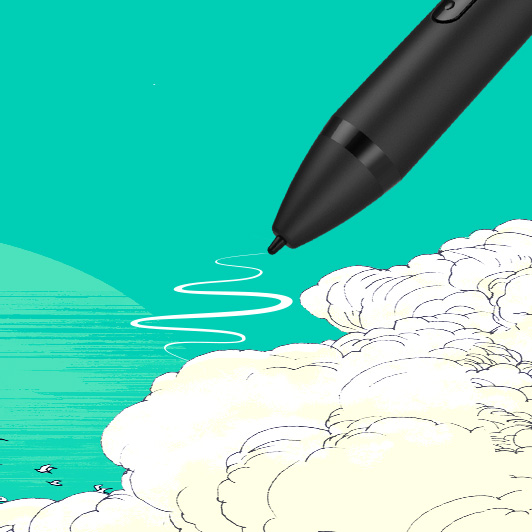 8192 levels
pressure sensitivity
60° Tilt

60° tilt function
Metal Cover, Fancy Flavor
Durable metallic back, effective in heat reduction and stylish in look.
It delivers a smooth touch to your fingers and sparks inspiration throughout the drawing process.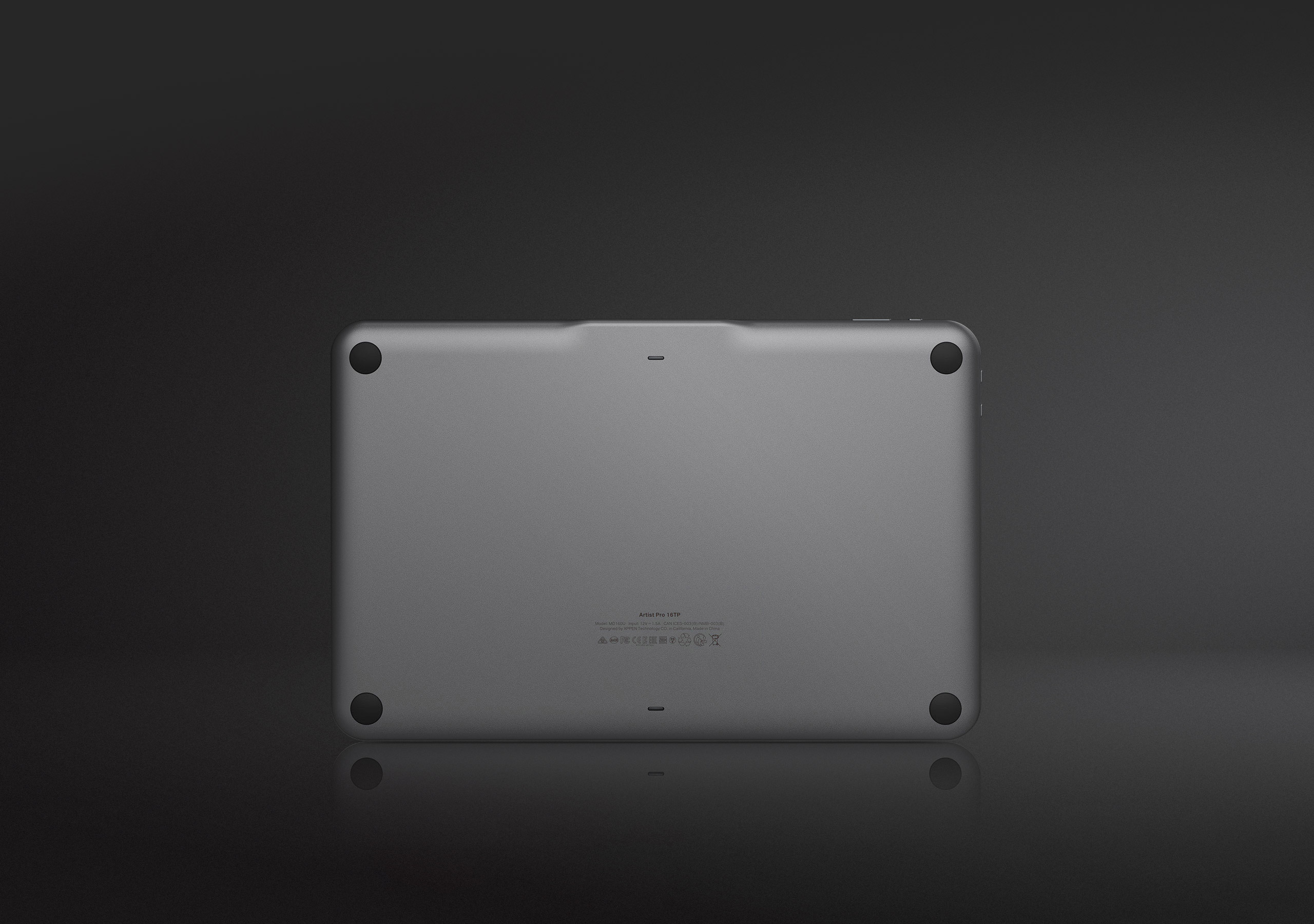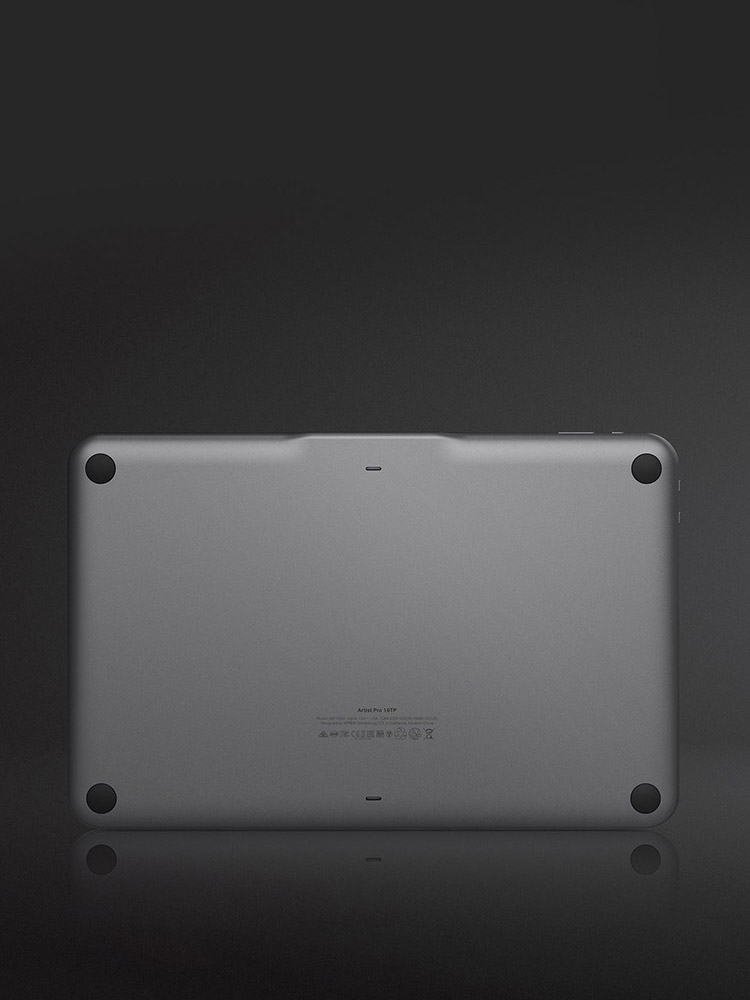 Simplicity Meets Functionality
The streamlined design push-push pen case provides quick access to keep your pen and pen nibs safe. Take it with you wherever you go.


A New Level of Professionalism
The Artist Pro 16TP has two full-featured USB-C ports that can be easily connected, supporting a USB-C to USB-C connection, giving you a tidy desktop and more connection options. The extra security slot at the side also allows you to protect your display.
* Some old model laptops or desktops need to be connected via an HDMI cable.
* Supports USB-C DC 5V/300mA output, allowing for easy connection to Nintendo Switch.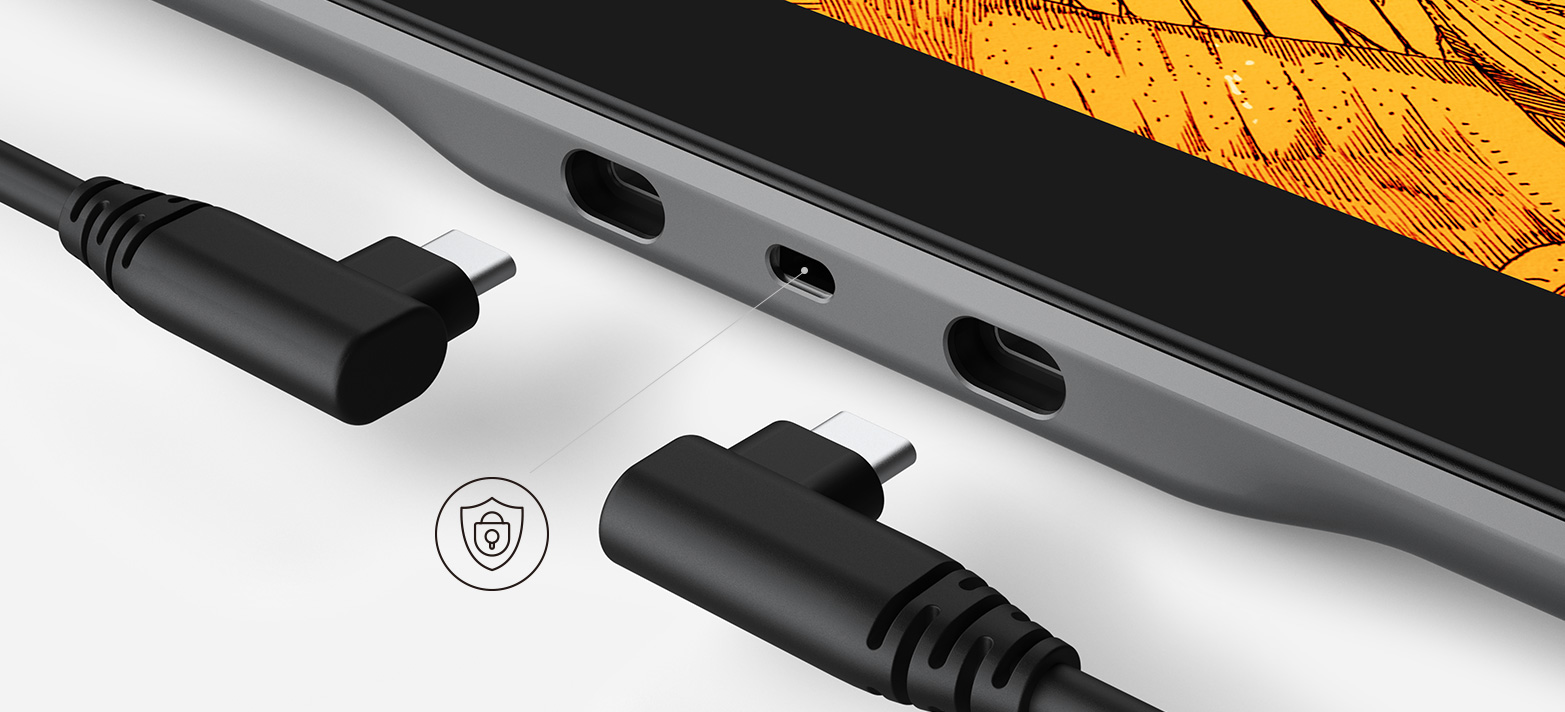 Security slot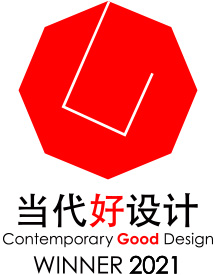 Contemporary Good Design Award
Contemporary Good Design Award, abbreviated as CGD, is an international design award organized by Red Dot.
CGD is the indication of outstanding designs.
The Story Behind
The dreamlike jungle is bathed in the golden sun, and the living creatures wander among the colorful flowers.
The jungle is beautiful yet dangerous: the ancient trees by the river appear to be battle-hardened.
The small cat sees the reflection of a strong tiger in the clear water–the image of the true self,
deep in the soul. Everyone has their journey, full of surprises and adventures. Only when we are honest with ourselves can we be as strong as a tiger and always follow dreams full of courage and passion.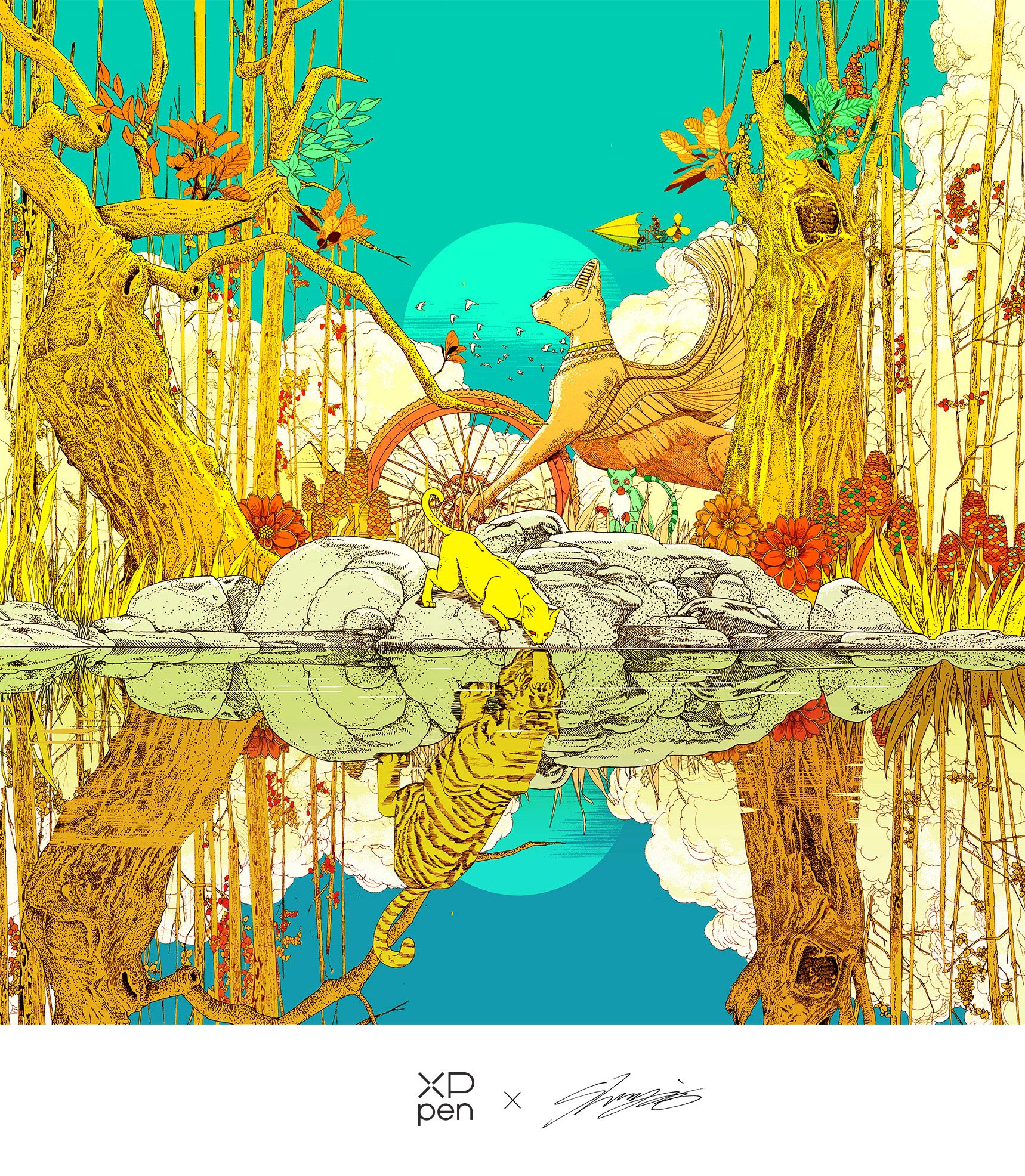 Product Gallery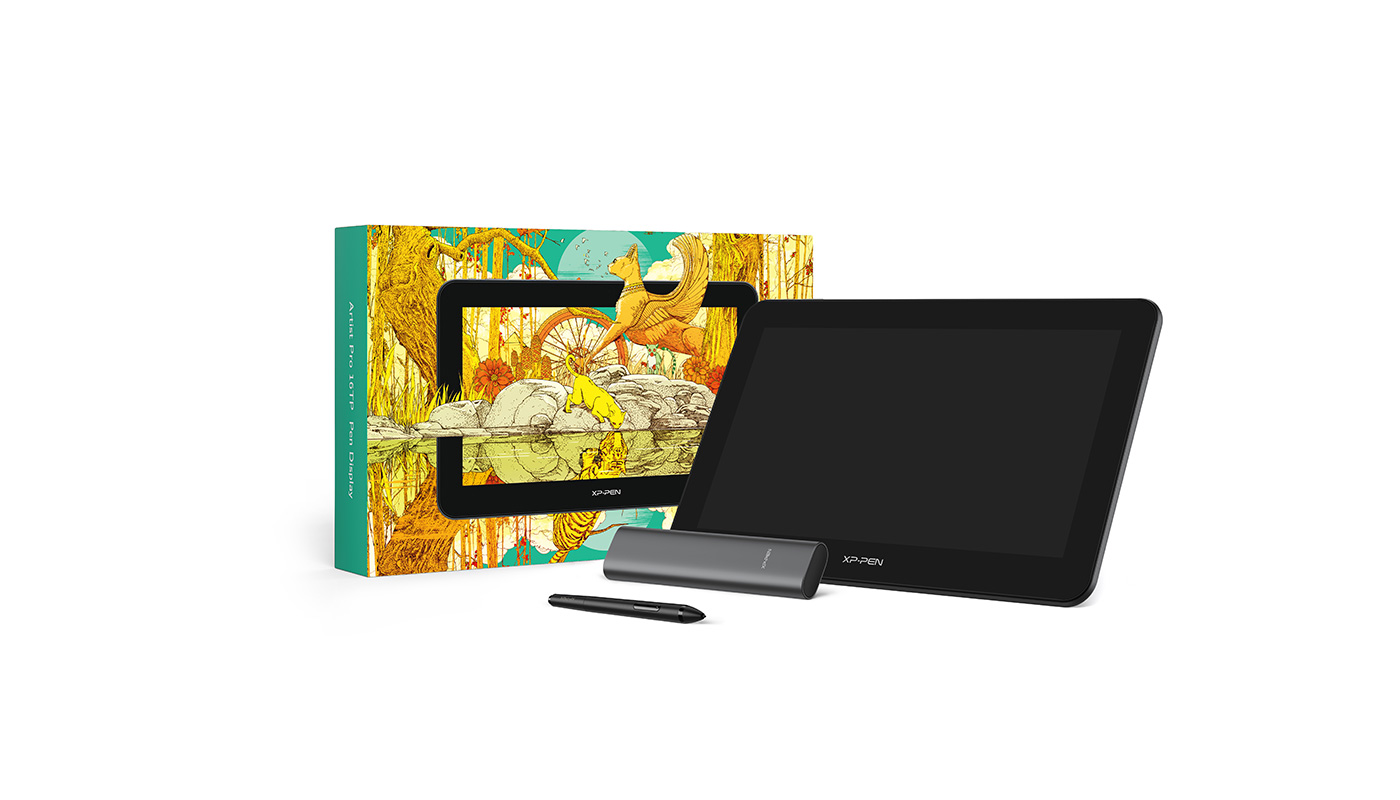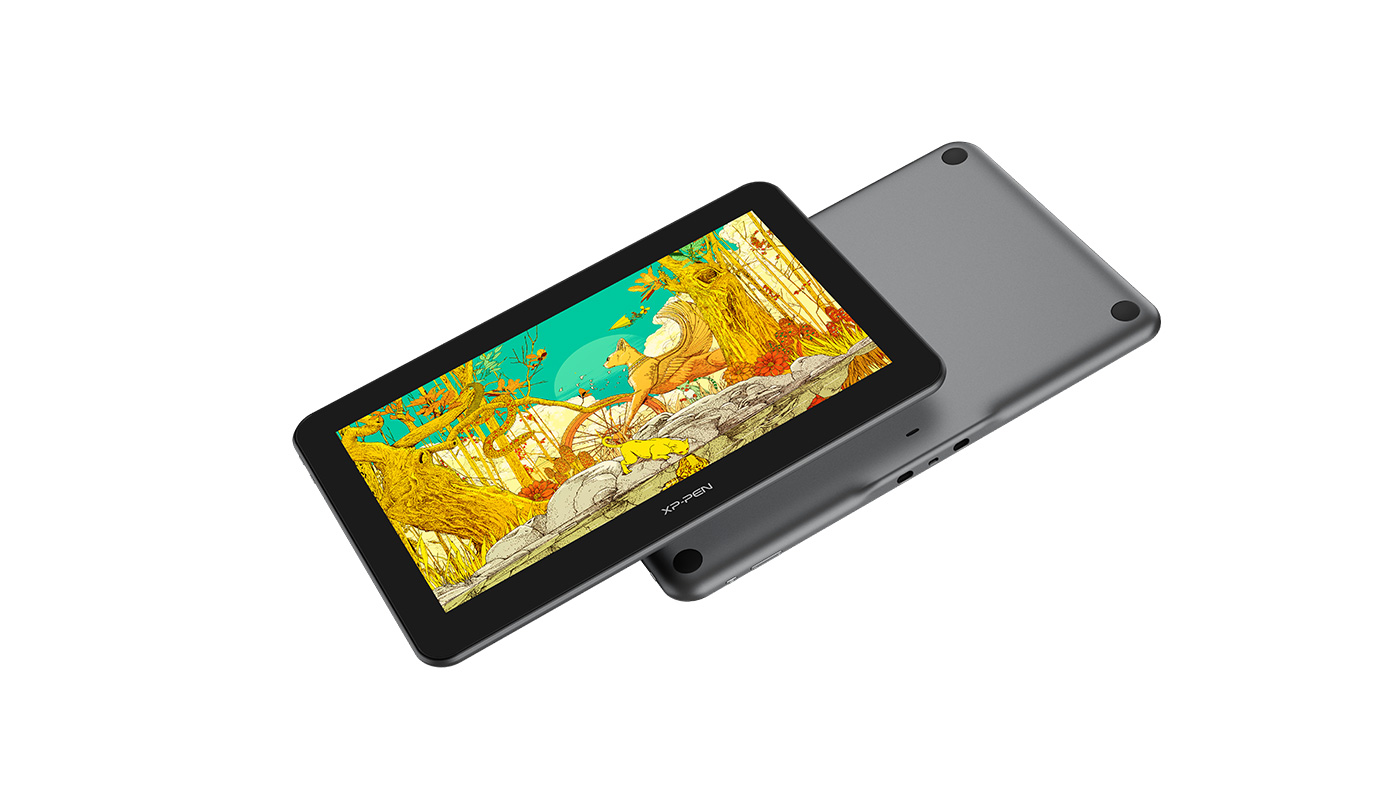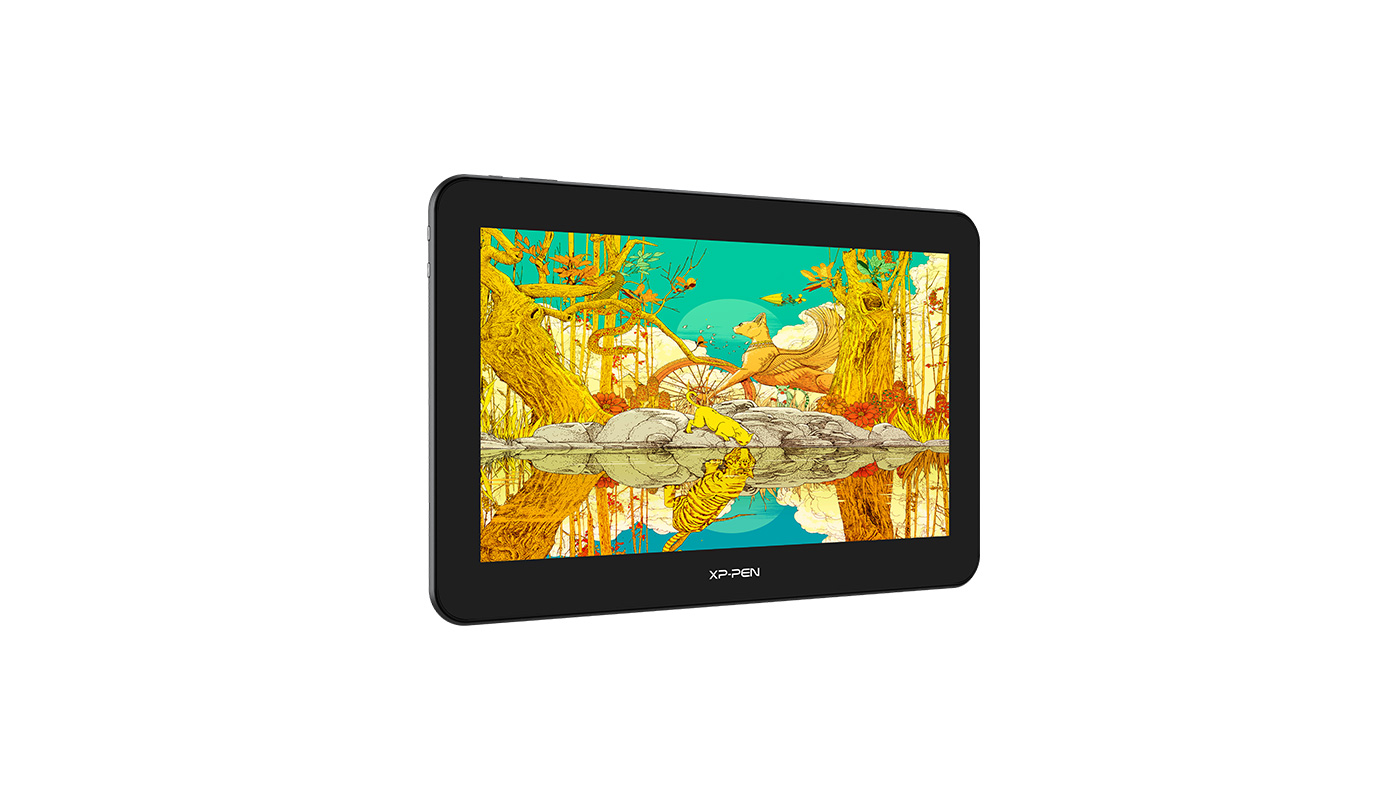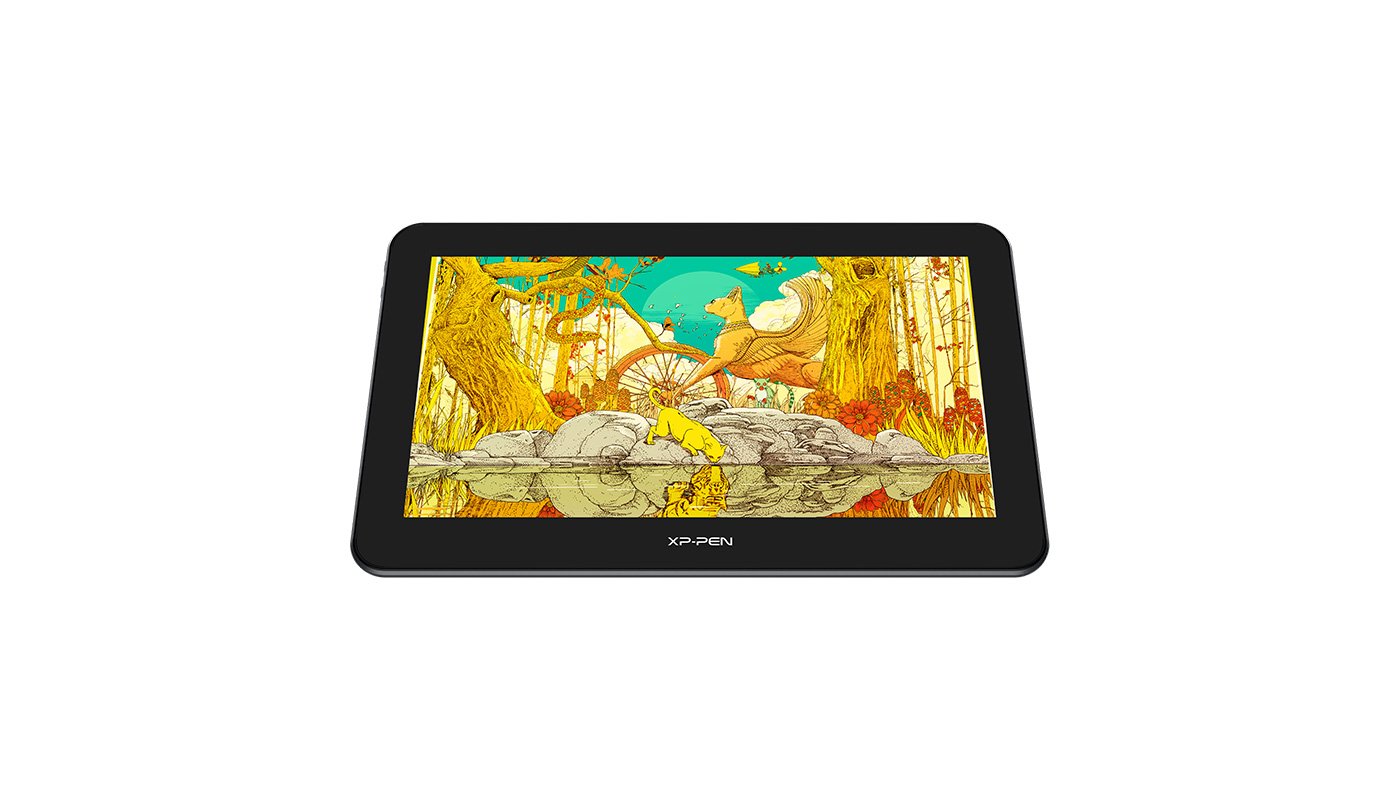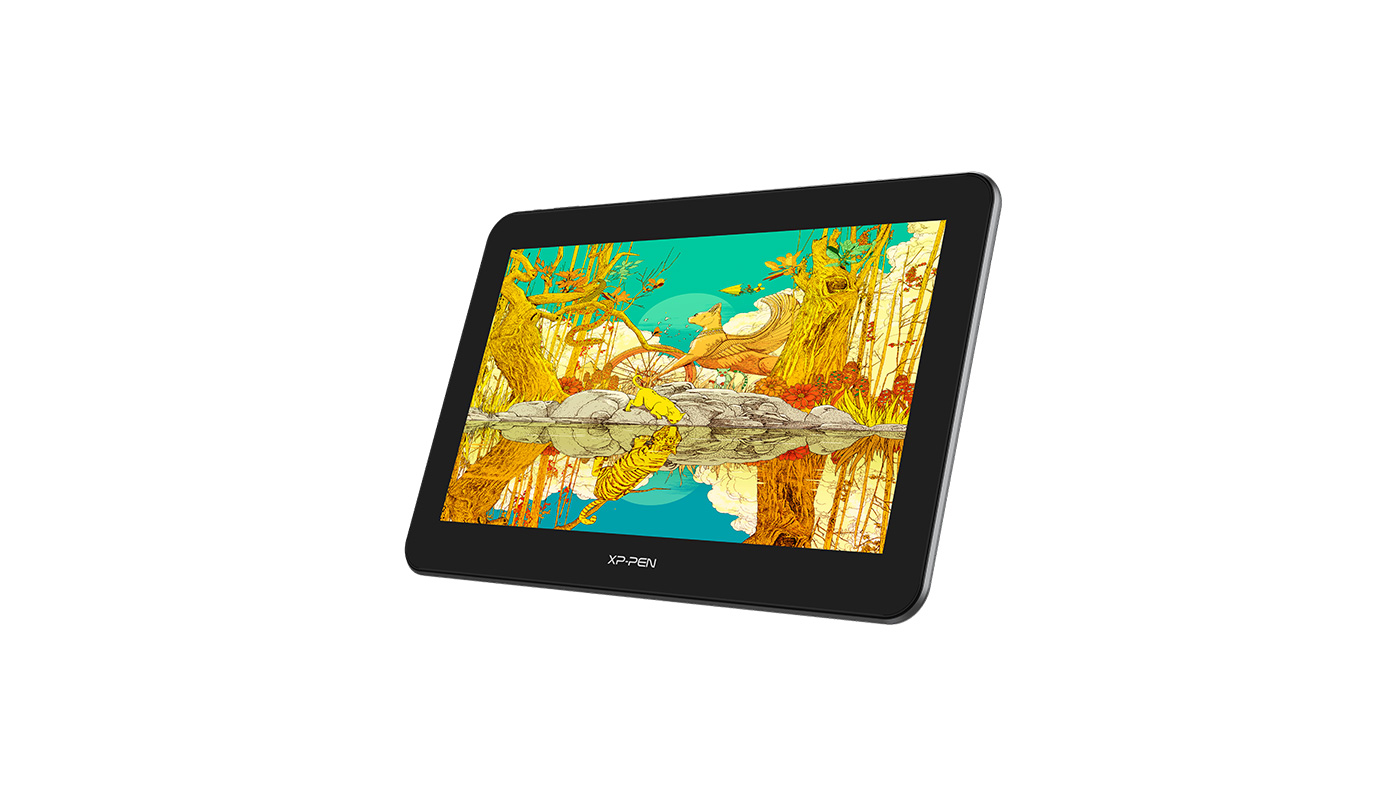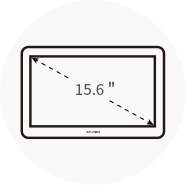 DIM. 406.4 x 263.1 x 15.4mm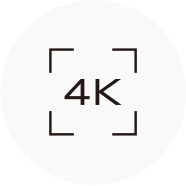 3840 x 2160 (UHD)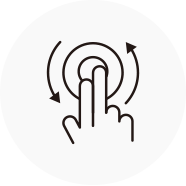 Multi-touch Screen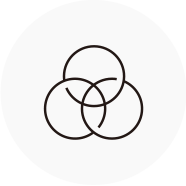 92% Adobe RGB, 124% sRGB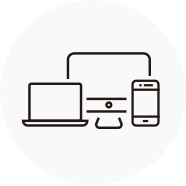 Windows / Mac / Android / Chrome OS
Grainy vs Non-grainy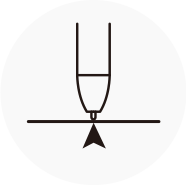 Fully Laminated Display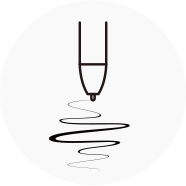 8192 Levels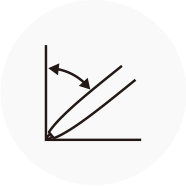 60° Tilt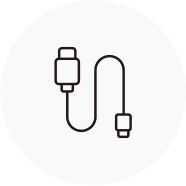 2 x USB-C

Getting started with your
XPPen Artist Pro 16TP Pen Display.
Learn more >

Artist Pro 16TP Pen Display comes
with one free creative software.
Learn more >
Compatibility list of other systems
Mode Switch


System
Turn off Touch function
Turn on Pen Priority mode
Turn on both Pen and
Touch functions
Windows
Support
Support
Support
Mac
Support
Support
Not supported
Android
(List of compatible Android devices)
Support
Support
Not supported
Touch Gesture


Single-finger
Two-finger
Multi-finger
Windows
Support
Support
Not supported
Mac
Support
Not supported
Support
Android
Support
Support
Not supported
Compatibility list of other systems
Mode Switch
Turn off Touch function
Windows: support
Mac: support
Android
(List of compatible Android devices): support
Turn on Pen Priority mode
Windows: support
Mac: support
Android
(List of compatible Android devices): support
Turn on both Pen and
Touch functions
Windows: support
Mac: not supported
Android
(List of compatible Android devices): not supported
Touch Gesture
Single-finger
Windows: support
Mac: support
Android: support
Two-finger
Windows: support
Mac: not supported
Android: support
Multi-finger
Windows: not supported
Mac: support
Android: not supported
List of compatible Android devices
HUAWEI Mate 10
HUAWEI Mate 10 Pro
HUAWEI Mate 20
HUAWEI Mate 20 Pro
HUAWEI Mate 20 X
HUAWEI Mate 30 Pro
HUAWEI Mate 40
HUAWEI Mate 40 pro
HUAWEI Mate 30E Pro 5G
HUAWEI P20
HUAWEI P20 Pro
HUAWEI P30
HUAWEI P30 Pro
HUAWEI P40
HUAWEI P40 Pro
HUAWEI P40 Pro+
HUAWEI Mate 50
HUAWEI Mate 50 Pro
HUAWEI Mate 40E
HUAWEI Mate 40 Pro+
HUAWEI P50 Pro
HUAWEI P50
HUAWEI P50E
HUAWEI Mate X2
HUAWEI Mate Xs2
HUAWEI Mate 50E
HUAWEI Mate 40E Pro
HUAWEI Mate 40 RS
HUAWEI P50 Pocket
Honor Note10
Honor V20
Honor 30pro+
Honor Magic4
Honor Magic4 Pro
Samsung Galaxy A90 5G
Samsung Galaxy Note9
Samsung Galaxy Note10
Samsung Galaxy Note10+ 5G
Samsung Galaxy S8
Samsung Galaxy S8+
Samsung Galaxy S9
Samsung Galaxy S9+
Samsung Galaxy S10
Samsung Galaxy S10+
Samsung Galaxy S10e
Samsung Galaxy S20
Samsung Galaxy S20+
Samsung Galaxy S20 Ultra
Samsung Galaxy S20 FE 5G
Samsung Galaxy S21
Samsung Galaxy S21 FE
Samsung Galaxy S21 ultra
Samsung Galaxy S22
Samsung Galaxy S22 Ultra
Samsung Galaxy Note20
Samsung Galaxy Note20 Ultra
Samsung Galaxy Tab S7
Samsung Galaxy Tab S7 FE
Samsung Galaxy Tab S5e
Samsung Galaxy S21+
Samsung Galaxy S22+
Samsung Galaxy S23
Samsung Galaxy S23+
Samsung Galaxy S23 Ultra
Samsung Galaxy Z Fold4
Samsung W23
Samsung W22
Samsung W21
Samsung W20
Samsung Galaxy Tab S8
Samsung Galaxy Tab S8+
Samsung Galaxy Tab S8 Ultra
Samsung Galaxy Tab S7+
Samsung Galaxy Tab S6
Samsung Galaxy Tab S6 Lite