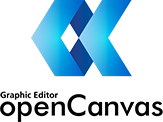 How do I download the openCanvas7 and certify the serial number?
If you are getting openCanvas, follow the steps below. After selecting "Get the secret key", a new window will appear, containing ID, Password and Key.
Note: If you have selected a software, the "Get the secret key" options of other software will disappear.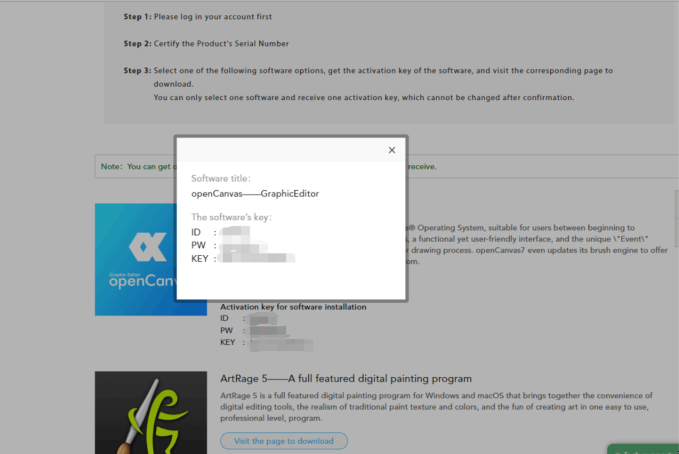 b) Type in your ID and password, select "Login" .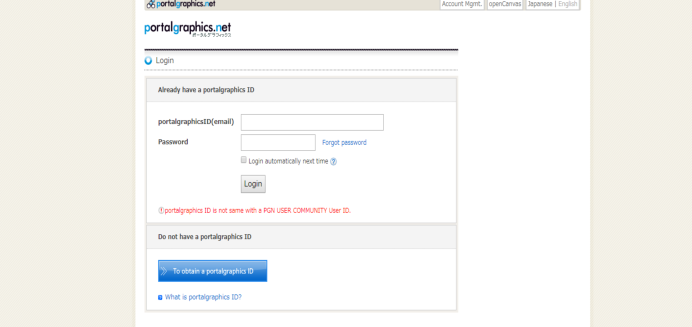 c) After logging in, select "Serial Key Management".
d) The previously obtained Serial Key will appear with a download button next to it. Select the button, the browser will automatically download the software.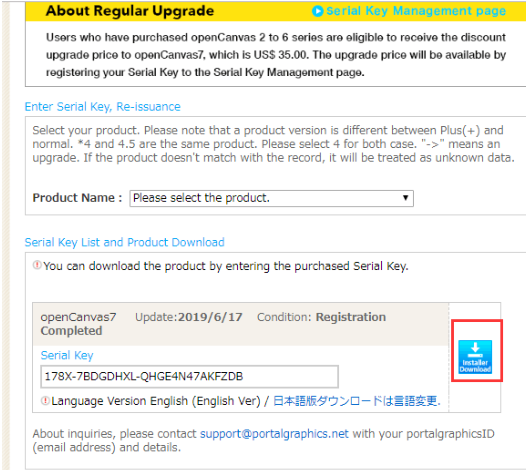 e) Install the software, the process is completed!