How to solve PS lag issue on Windows?
If you are using an XP-Pen product and are experiencing lag issues within Photoshop please try the following steps to solve it.

• Open Photoshop.
• Go to "Edit" – "Preferences" – "Performance"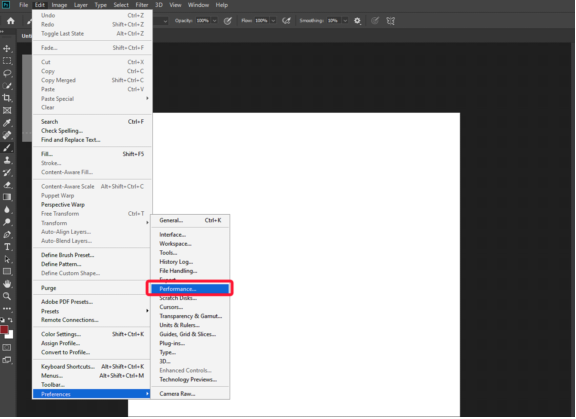 • On the Performance tap. Please DISABLE "Use Graphics Processor" or "GPU"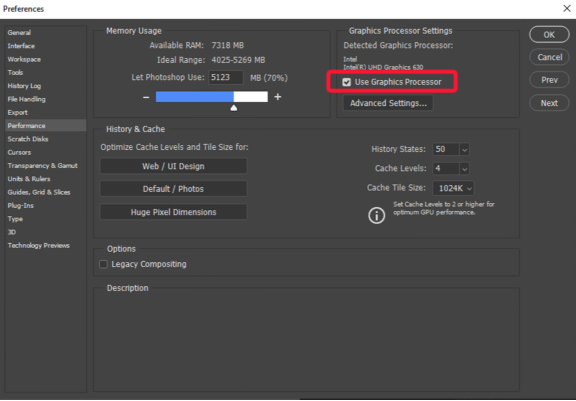 • Click OK button to exit.
• Close PS then open it again.