XPPen Celebrates its 18th Anniversary with Global Artists
Aug 21,2023 AM 09:21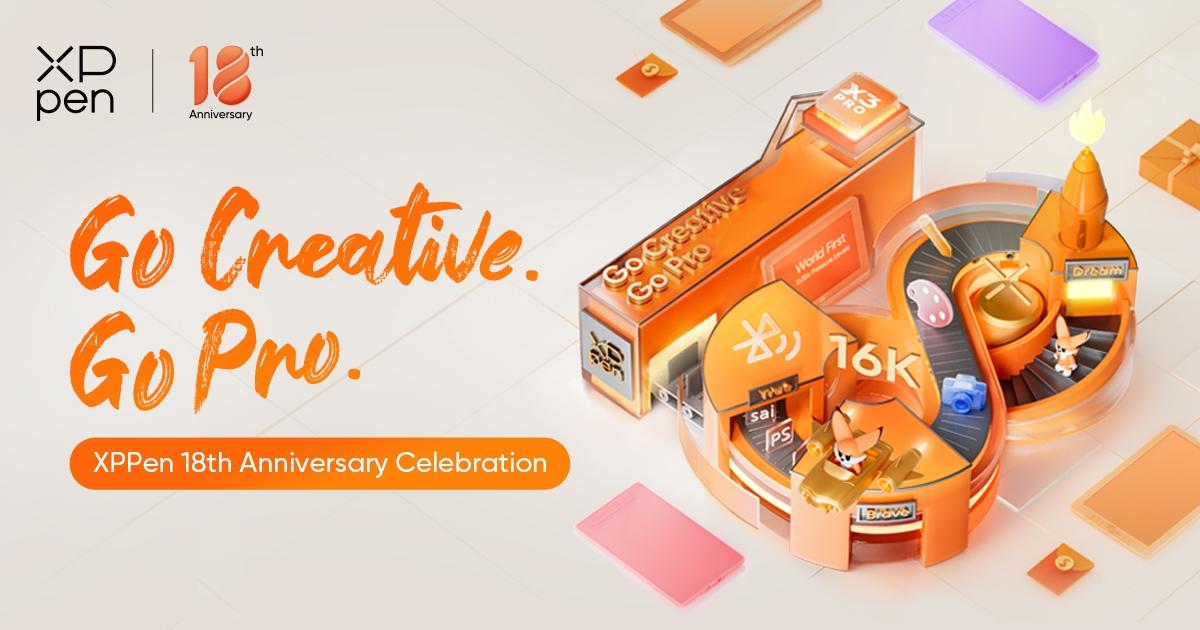 XPPen, a renowned global brand in digital artistic innovation, is joyfully commemorating its 18th anniversary since its inception in 2005. Guided by the belief of "Go Pro. Go XPPen", the launch of the groundbreaking 16K pressure sensitivity levels in May reverberated throughout the creative sphere. Additionally, the industry was captivated by the highly successful launches of the Artist Pro Gen 2 & Deco Pro Gen 2 series, both enhanced with the cutting-edge X3 Pro stylus technology. Marking this milestone anniversary, XPPen is on the brink of unveiling its latest product, accompanied by an array of exhilarating online events and promotional extravaganzas.
The remarkable achievement of XPPen can be attributed to its exceptional prowess in technological research and development, and bolstered by a thriving community of artists. As a new high-tech enterprise, XPPen boasts an independent R&D lab, which called X-INNOLAB. Since its founding, the company has achieved a series of pioneering breakthroughs, exemplified by innovations like the X3 Pro Smart Chip Stylus, the industry-leading 16K Pressure Levels, and the Nature Display. Furthermore, the company actively engages in a diverse array of renowned comic, animated, and consumer-tech conventions, including IFA, GITEX, CES (Asia), Anime Expo, and China Joy. Collaborative endeavors with esteemed institutions like CAFA International College and Guangzhou Academy of Fine Arts, as well as sponsoring events like the National College Students Advertising Art Competition and Student World Impact Film Festival, underscore the company's commitment to nurturing opportunities and resources for artists. Of paramount importance, XPPen places a profound emphasis on the user experience as the ultimate criterion to measure product excellence. This principle is also reflected in their attentive after-sales service, which fosters a customer-centric atmosphere by promptly addressing a diverse array of inquiries from customers.
Upcoming New Launch of Artist Pro 16 (Gen2) Drawing Display
XPPen's May launch of Artist Pro 14 (Gen2) armed with the pioneering 16K pressure sensitivity, ignited a seismic shift in the industry landscape, establishing itself as the first to pioneer this impressive innovation. Particularly noteworthy is the upcoming fusion of the Artist Pro 16 (Gen2) with the remarkable 16K pen pressure sensitivity, marking a remarkable milestone as XPPen celebrates its 18th anniversary. The Artist Pro 16 (Gen2) is able to uncover every detail with unparalled clarity thanks to its high resolution of 2560x1600. For pros, its Nature Display applies a fully laminated screen and color-precise alignment supports your ideas run wild via Factory Calibration △E <2.2. More importantly, the highest level of 8K available on the market no longer meets the high demands of some professionals. Whereas, Artist Pro 16 (Gen2) equipped with X3 Pro Chip brings industry-leading 16K pressure levels to cater to someone who seeks higher pressure levels to draw more accurate strokes.
Moreover, to provide the users with the best experience, Artist Pro drawing display has a built-in foldable stand, so users can always find a comfortable position while drawing. In addition, TÜV (SÜD)certified optimizes eye comfort by reducing potentially harmful blue light emissions while delivering excellent color accuracy. It is worth mentioning that XPPen made a pro-level shortcut remote for professional artists and heavy users in the CG industry. Wireless Shortcut Remot is a good way to enhance work efficiency.
18th Anniversary Celebration Event Benefits
XPPen organizes a range of rewarding activities along with global artists to celebrate its 18th anniversary. 18th Anniversary Event Plans is as follows: Foremost, massive benefits of the Official Website Check-in Challenge await you, up to 35% off, 18 sought-after drawing products, exclusive limited edition puzzles, or t-shirts. Next, Share your funny XPPen-related stories on your social networks to get X3 Elite Stylus and delicate gift packages. In addition, a series of giveaways is being held on XPPen's main account and their regional social media accounts, hence, the most important thing is to subscribe to XPPen and stay tuned. What's more, you can place your order in their mall during the event and get a chance for a full refund! XPPen will pick a total of 18 people from the weekly live broadcasts.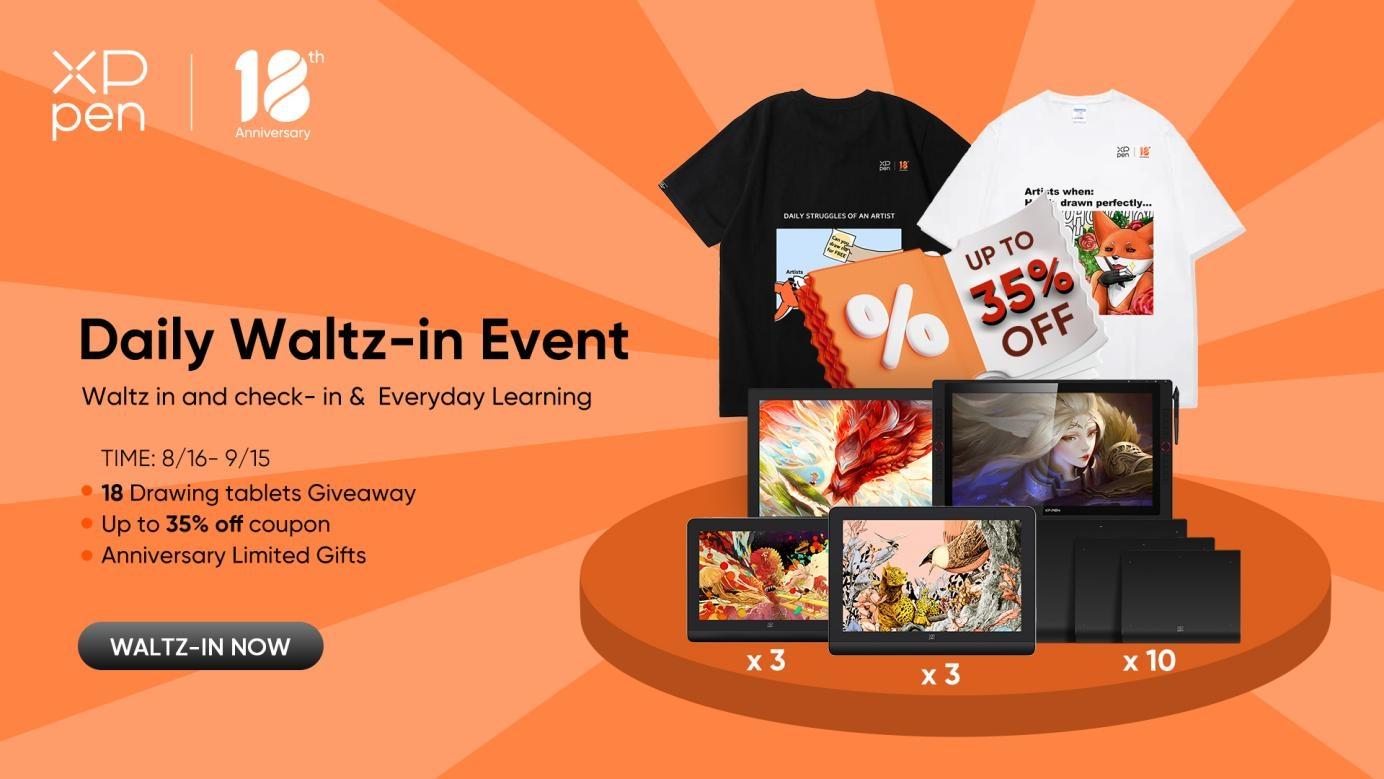 And lastly, it is the most anticipated XPPen Global Drawing Awards " Growth and Evolution ". The event will run from August 16 to October 15, which provides a stage for talented emerging artists to unlock their potential and imagination. All participants will have a chance to win a cash prize of up to $1500 and XPPen's latest products. Another hit of the event is brought by their strong judging panel, including Jake Parker, the founder of Inktober, Derek Laufman, the creator of the comics Ruinworld, Jon Juarez, involved in the "Scavengers Reign" series (HBO), Kristina Kaspi, a digital illustrator-blogger, Royta, an illustrator who is active in various areas, and Benjamin, " the First Chinese Newcomer in Cartooning". Join in and get feedback from these amazing artists!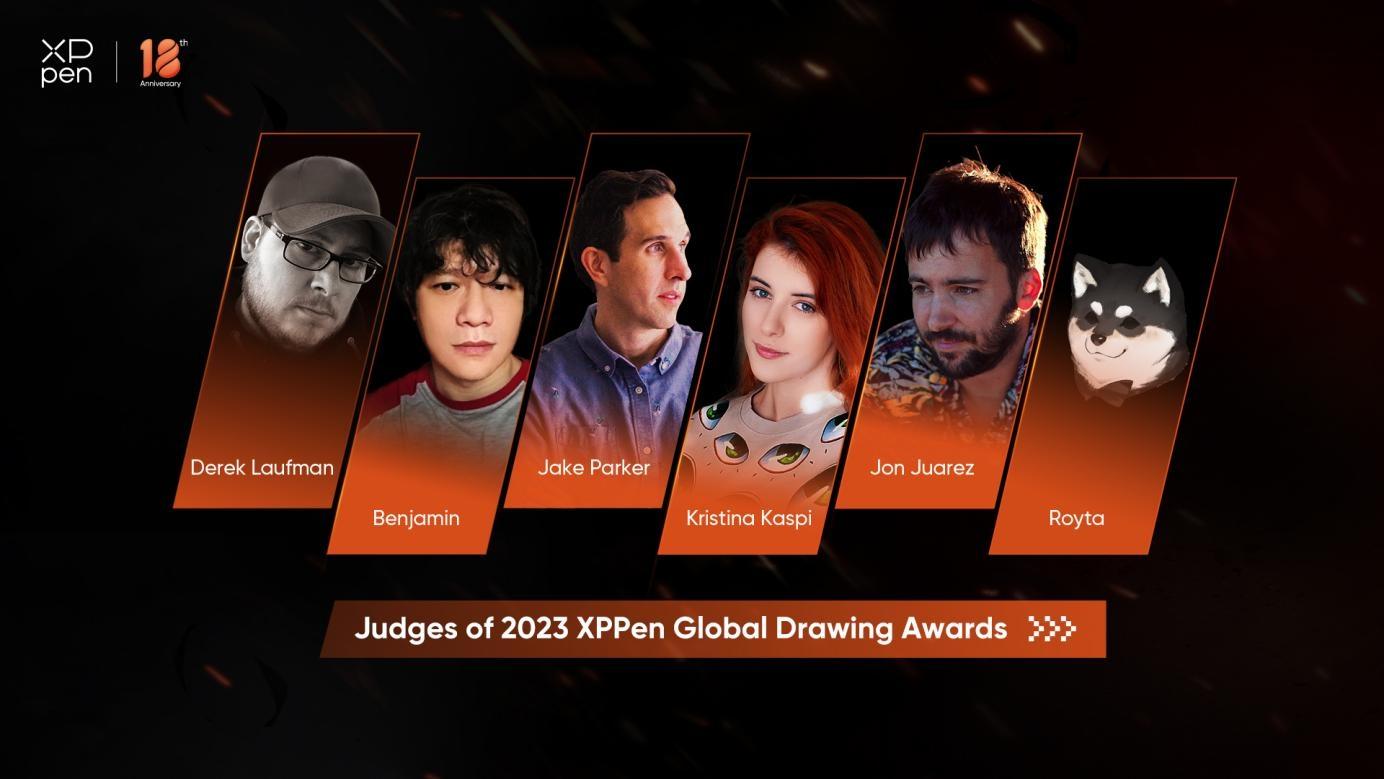 At the same time, the mall products are also synchronized to participate in the anniversary activities. the sought-after Artist 24 Pro and Deco Pro (Gen2) series, the handy Artist 13.3 Pro, and the trending ACK05 shortcut remote are all available at discounts of up to 30%, including all products shown in the mall. Now is the good time to get the best bang for your buck!
A Blessing for Global Artists
Virtually, the anniversary celebration is a special welfare package prepared by XPPen to express gratitude for everyone's support. It includes massive free drawing products and merchandise giveaways, as well as cash rewards amounting to tens of thousands of dollars. Through this 18th anniversary, XPPen hopes to bring more abundant visual inspiration to the new generation of artists and enthusiasts, encouraging them to bravely pursue their dreams, realize their authentic self-expression, and work together to create a better art world.
For more details, please visit:
XPPen 18th Anniversary: https://www.xp-pen.com/18th-Anniversary
XPPen Artist Pro 16 (Gen 2): https://www.xp-pen.com/product/artist-pro-16-gen-2.html
For further information, please contact:
Amy Yuan
XPPen Media Relation Manager