XPPen 22HD Livens Up Dominique Große's
Apr 29,2019 PM 17:27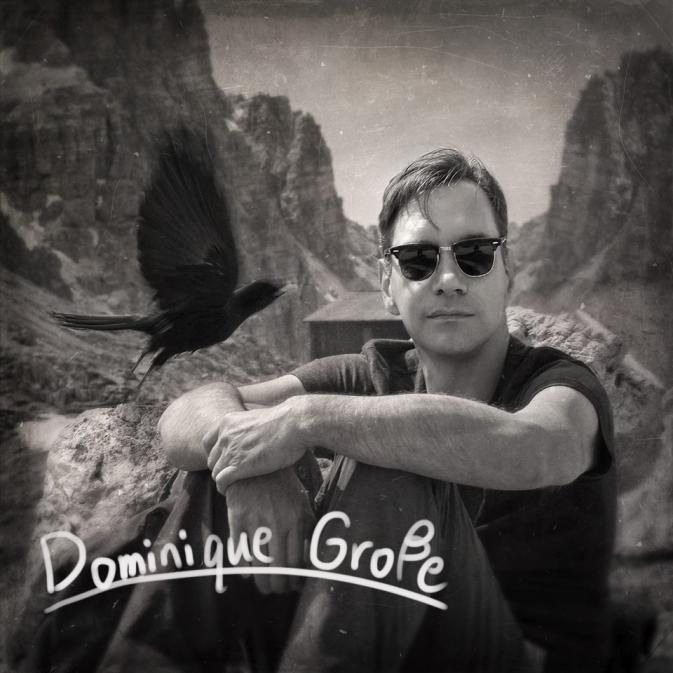 A German photographer tells the story of how his graphic display tool brought color to the lives of child laborers from a century ago.

The phrase graphic display likely brings to mind things like anime, manga, and concept art. But did you know it could also be used for other fantastic projects, like photo editing? Here, we'd like to tell you the story of how XP-Pen 22HD brought more life to black and white photos and brought them into a more colorful world.
Dominique Große, a photographer living in Germany, started a project called "The Color of Children" in 2017, with the aim of colorizing black-and-white photos shot by sociologist Lewis W. Hine between 1908-1924.
Hine took a series of photos featuring child laborers, showing their emotions as they toiled in their daily lives. Dominique did this project out of a personal interest, and described his motivation this way: "These photos were shot before the invention of photochromy, therefore, only black-and-white images were kept. But this doesn't mean there was no color at that time. The kids in these photos usually look tired and unhappy and wear worn-down clothes. I want to make these forgotten kids alive again and give their lives a little bit color."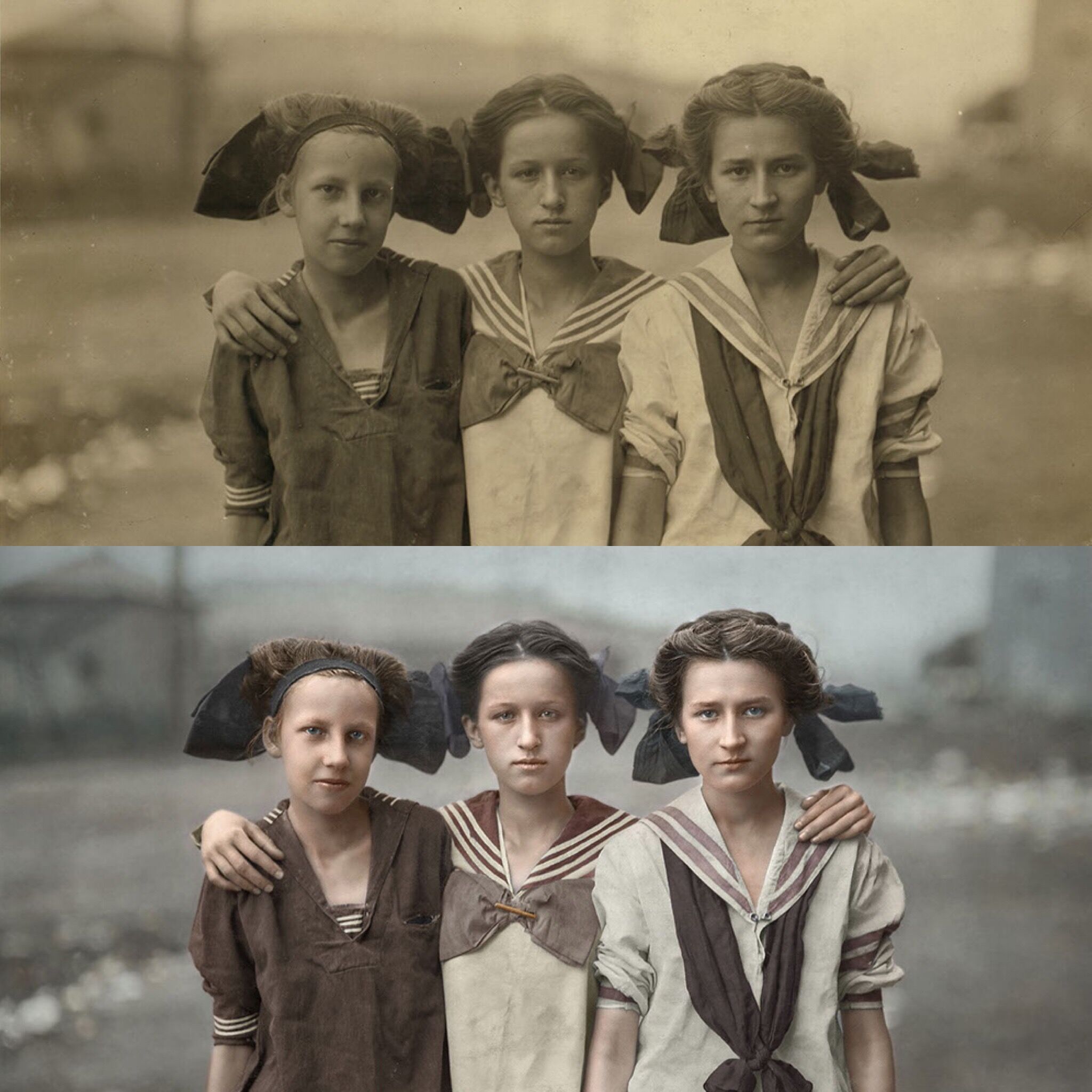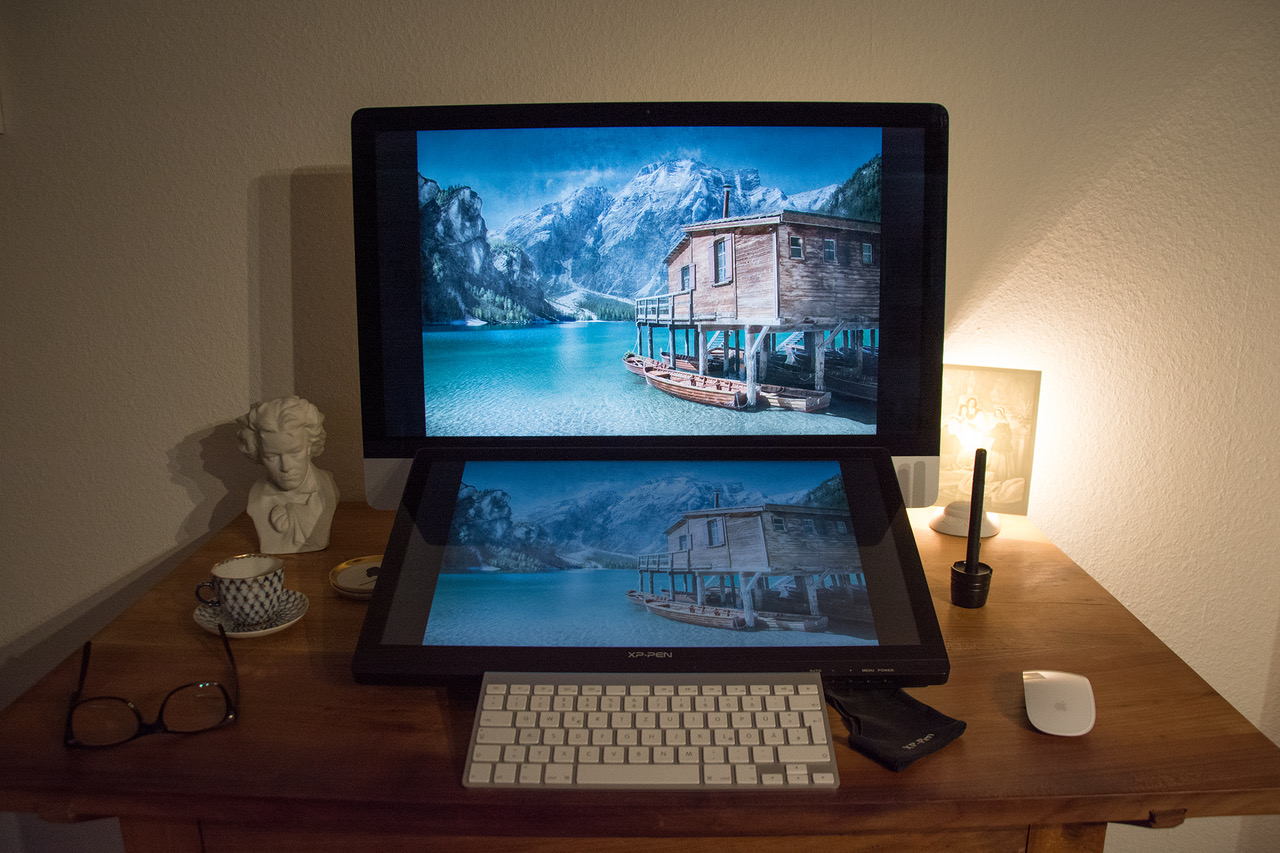 "I had my work cut out for me and wanted to make sure I did justice to Hine's creations."
The challenge Dominique faced was to find the right tool to do the right job. After comparing several graphics displays, he found the XP-Pen 22HD, which had a favorable price-performance ratio and seemed like a good choice. With its 21.5-inch screen and 1080p high resolution, Dominique could easily zoom into all the features of Hine's old photos and conduct a detailed coloring job. And the display works perfectly with his 26-inch MacBook.
Although the XP-Pen 22HD model has now aged out of the market, its legacy is carried on by even newer and better models that have been introduced since Dominique first got his tablet, such as the Artist 22E Pro and the Artist 15.6 Pro.
If you want to learn more about the Dominique's projects, please visit his personal website at www.dominiquegrosse.de.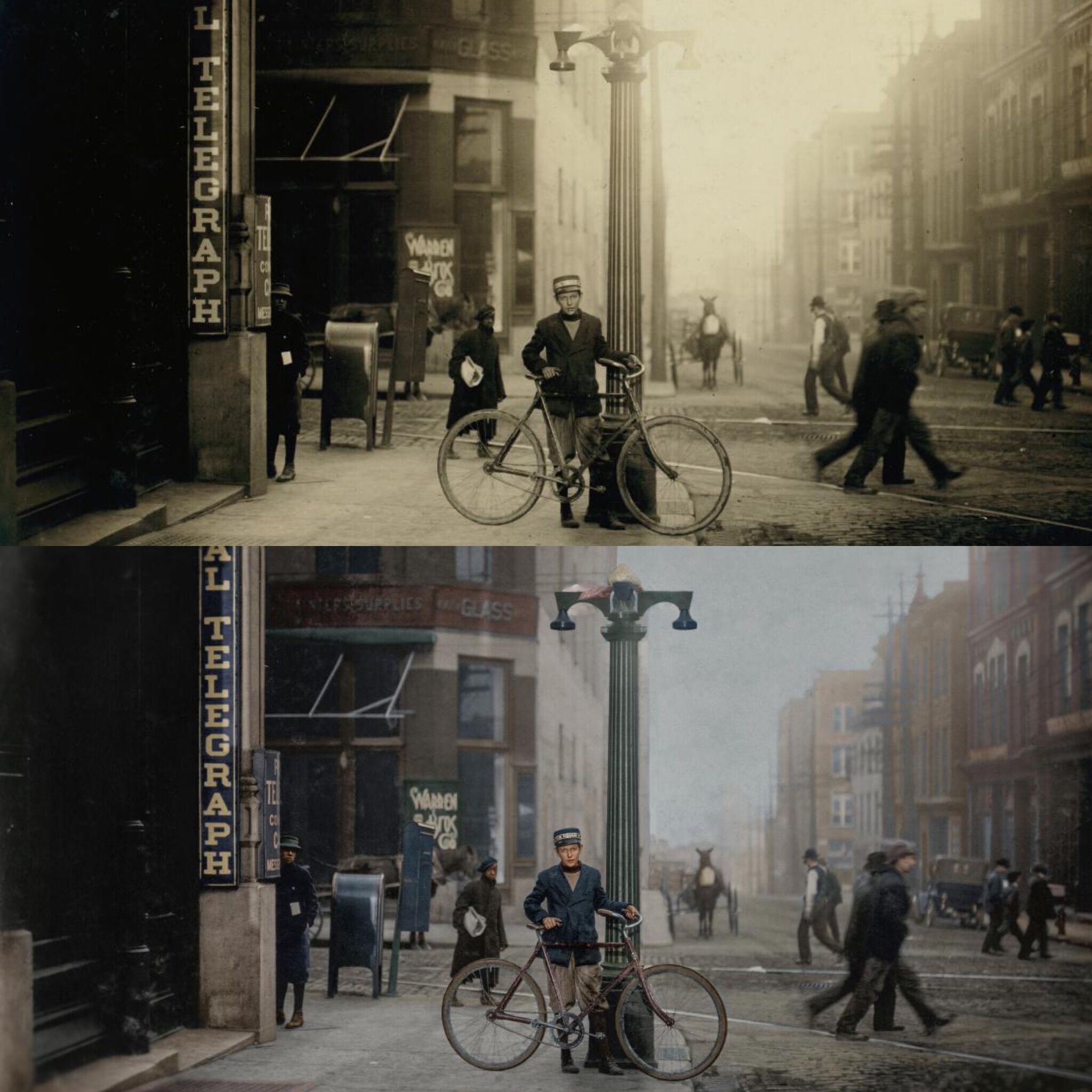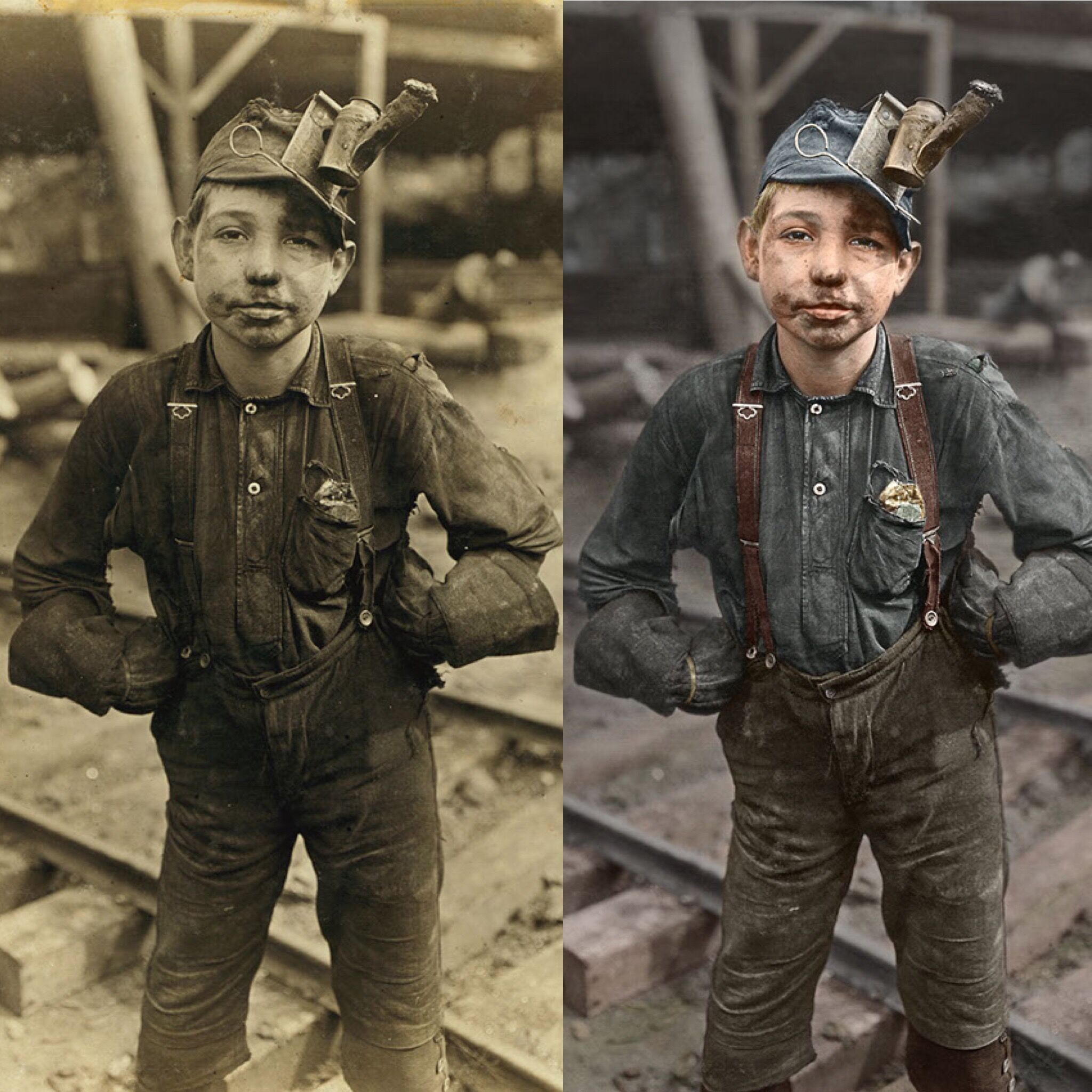 All rights reserved
All illustrations are from the Library of Congress, the Photographs Division, the National Child Labor Committee Collection and the American Red Cross.
All colour photos are by Dominique Grosse