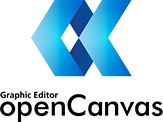 How to Use the Steam CD-KEY
Thank you for choosing openCanvas.

Your CD-KEY is linked to your Steam account so, as long as you use the same account, you can install the software on any PC.
*Sign up for a Steam account
To use the Steam CD-KEY, please follow these instructions.
1. Make sure you've downloaded the Steam client software.
You can download the Steam client from Steam homepage.
Install Steam
2. Run the Steam client software application.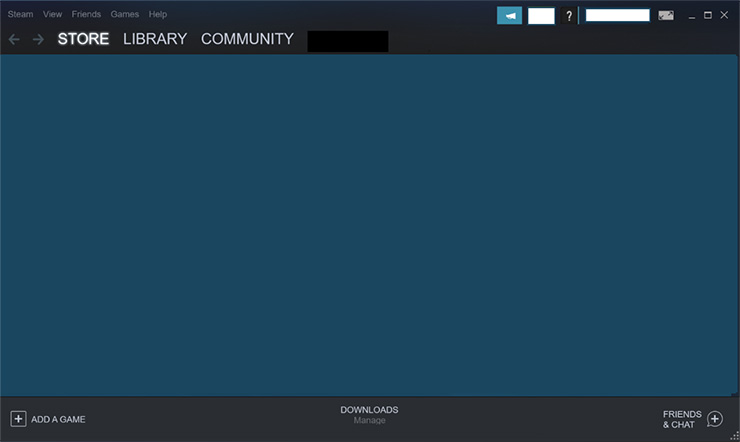 3. Select【ADD A GAME】(on the bottom left) and then click on【Activate a Product on Steam...】.

4.Once a dialog box opens, click NEXT.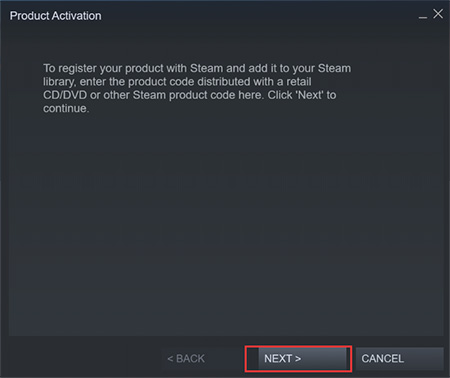 5.Read the Subscriber Agreement and click I AGREE.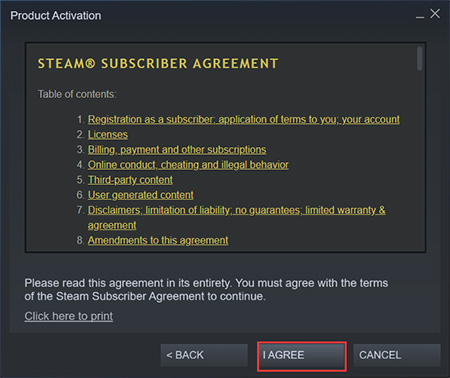 6.Enter your CD-KEY and click NEXT.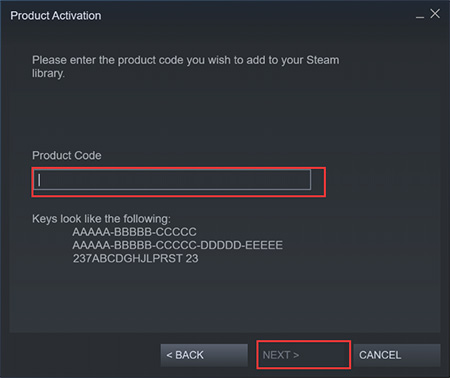 7.Download the software. You can check whether openCanvas7 has been successfully downloaded by clicking on the LIBRARY tab.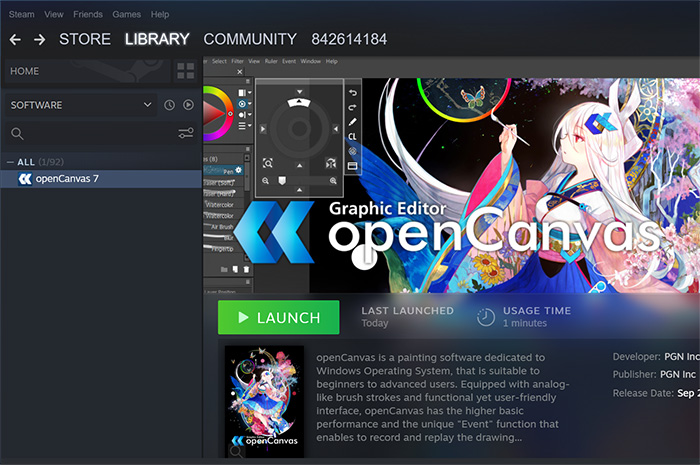 8. Click【LAUNCH】to launch the application.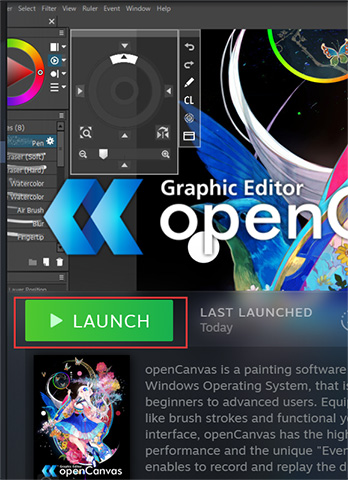 9. For most convenient usage, add openCanvas to your desktop.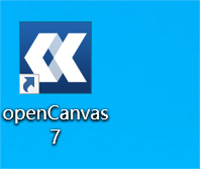 *If you have any problems with using the Steam CD-Key, please contact the Steam Support Team .