XPPen Discord Badge Benefits
1. Permanent discounts on XPPen products

2. Priority access to product testing - with a maximum value of $900.

3. Opportunity for personal work to be showcased on official XPPen channels - helping to build your personal brand.

4. Priority access to the "Community Creator Rewards Program" - with a maximum quarterly reward of $700.

5. Priority access to the regional "Brand Ambassador Program" - with free product trials, ample work and personal learning opportunities.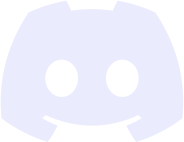 How to get?
1. Be the first to participate in the launch of new products in each region. Limited quantity, first come, first served.

2. Participate in social media activities after the release of products in your region, and you may have a chance to receive a limited edition badge;

3.Once you qualify for the badge, you can provide your email and Discord account information to official staff members and claim it within XPPen's Discord user group.
*Users from different channels and regions, please pay attention to the different validity periods of badge acquisition activities.
Click to get