A Beginner's ArtRage Lite Tutorial for Digital Drawing Inspired by Bob Ross
BEGINNER
XPPen
2023-08-23 12:13:04
4 min read
Let's put a little happy tree here.
"We don't make mistakes. We just have happy accidents."
There's nothing wrong with having a tree as a friend.
Talent is a pursued interest. Anything that you're willing to practice, you can do.
...
The master painting instructor and famous TV host Bob Ross would have turned 77 in 2019.
Although he passed away much too soon back in 1995, he still has a strong influence and there's no sign of that changing anytime soon. Because of his gentle teaching method, his The Joy of Painting is still a quiet place for happy trees and modern-day artists.
Fun fact: about only 10% of viewers actually paint along with Bob, most just watch his videos for the pleasure of watching him work. But I must admit that his videos do make me want to draw something. So today, we're gonna use the XP-Pen Deco 02 and the ArtRage Lite to draw a very simple happy mountain inspired by the legendary Bob Ross.
STEP 1: SET UP THE CANVAS
Open the ArtRage Lite and set up a new canvas that is 9x12 inches. But no hurry, this canvas is not Bob's canvas. He often said that his canvas is "liquid white," so that means he put some white paint on it before drawing anything. In ArtRage Lite, you can get that effect using a paint roller. Just pick the white color, select the paint roller, and set its options to use 0% pressure, 0% thinners, and 100% loading.
Roll a single stroke on the canvas and then use the Transform tool to expand the white mark to cover the canvas. Ta da! You now have a "liquid white" canvas.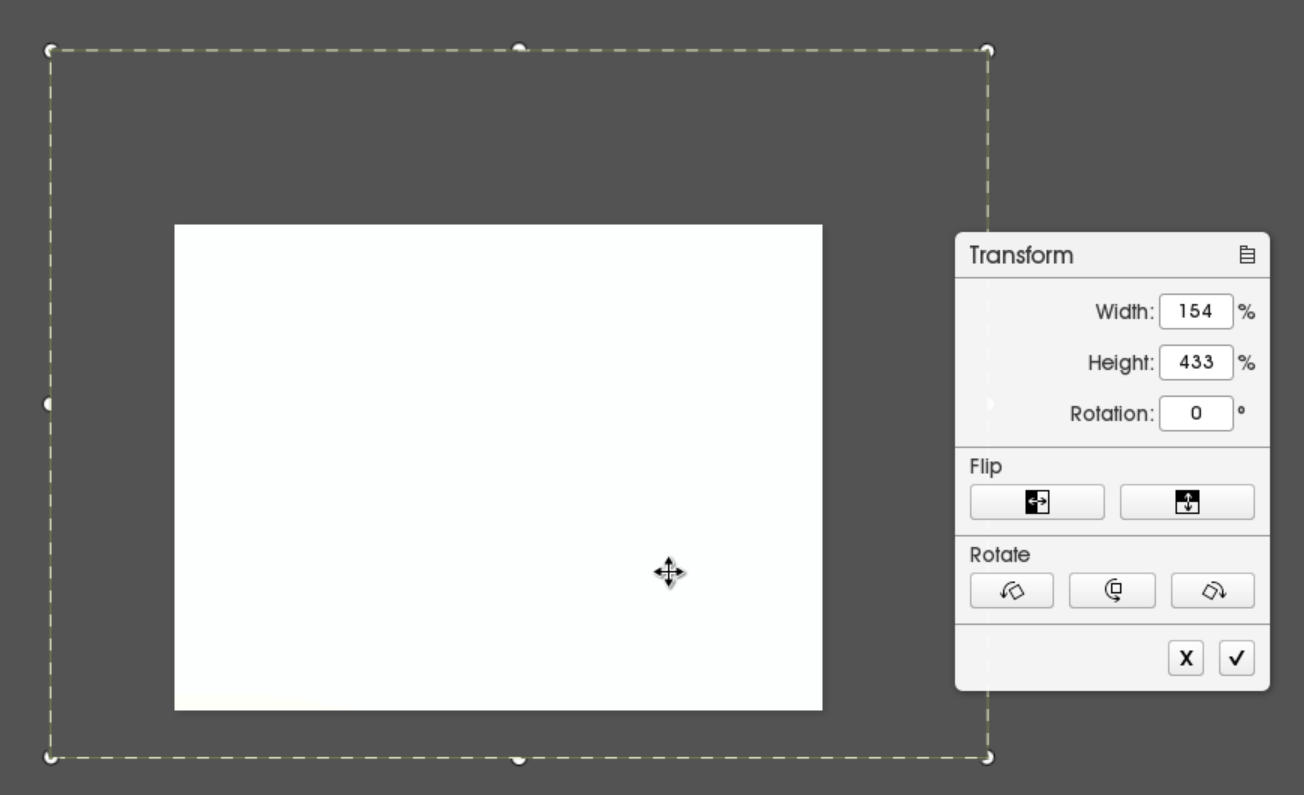 STEP 2: CUSTOMIZE THE COLOR PALETTE
As we know, Bob always used the same 13 colors for his paintings, and thanks to Thomas Park, we now have Bob's color palette in CSS. Based on Thomas' work, we can easily set up a color collection that can be used repeatedly. You can capture a screenshot of Thomas' blog page and then open it as a reference in ArtRage Lite. Click the Samples palette at the bottom-right corner and then clear the default samples.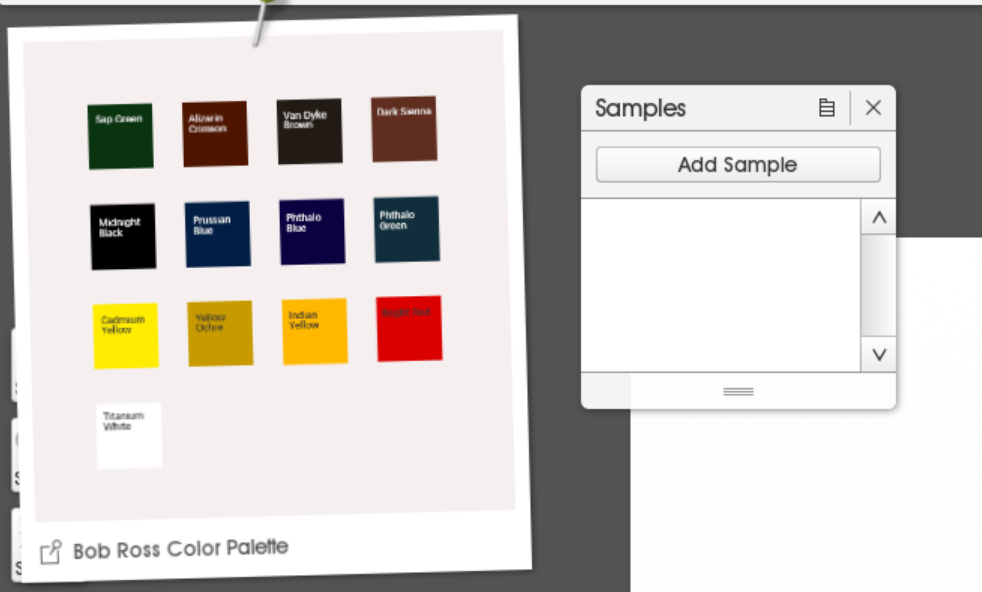 Use Color Sampler (shift+c) to pick up the color in the reference and click the "Add Sample" button in the Samples palette. After you finished picking up all 13 colors, click on the top icon on the palette and select "Add To Collections". Name it "Bob Ross Color Palette", that way, if you want to draw a painting together with Bob, you don't need to pick the colors up again next time.
STEP 3: SKY
Since ArtRage Lite is for beginners, it doesn't have a real color blending function, so the color palette we just made is for reference. Okay, now let's first select Prussian Blue and then pick three samples from dark to light in the panel.
Click on the oil brush and set 100% pressure,100% loading, 0% thinners, auto clean, and square head. From top to bottom, first draw the darkest blue clouds, then the midtone, and then the lightest ones last.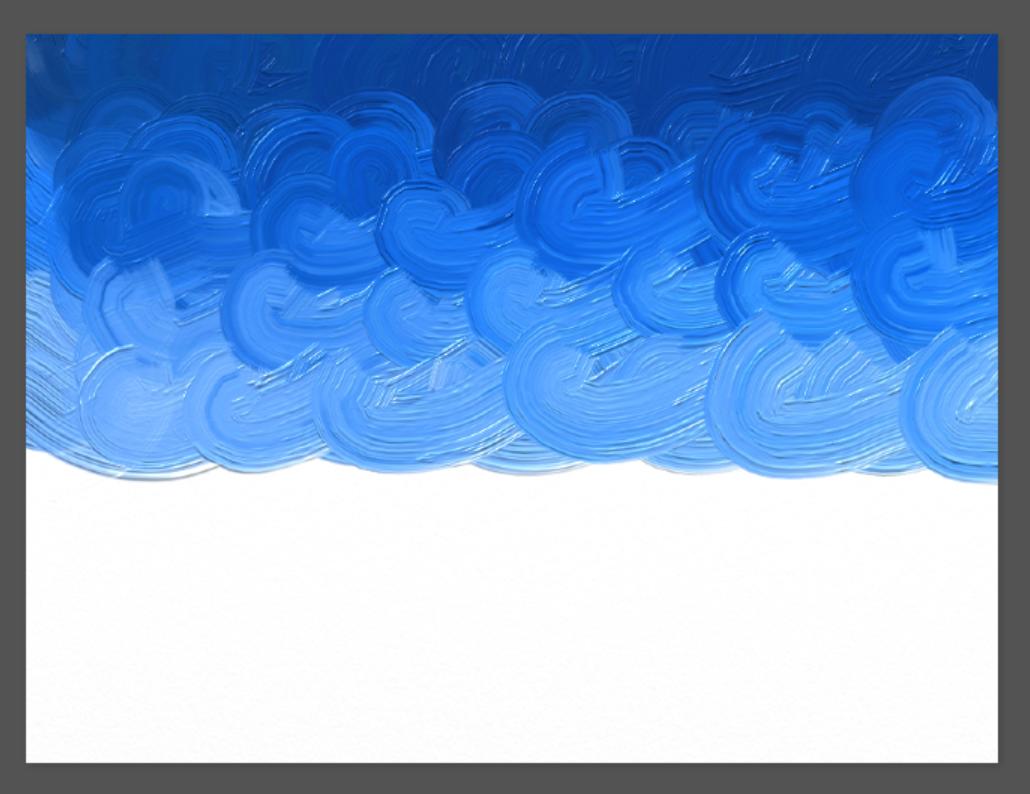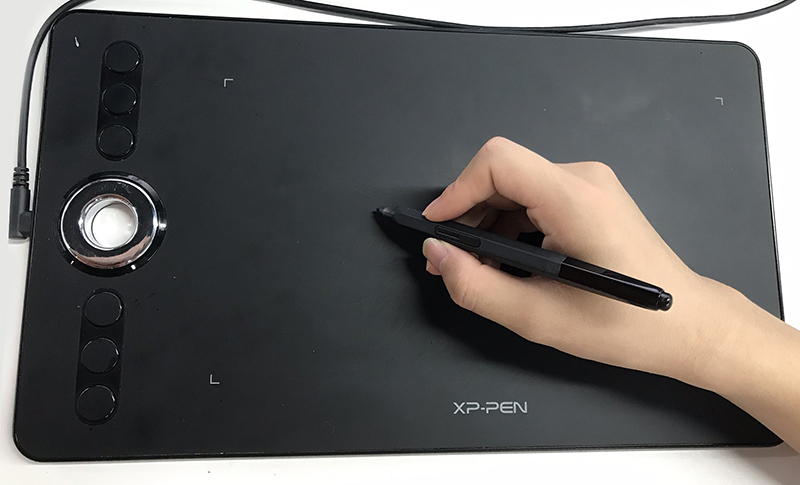 Set the brush to 0% loading and 100% pressure and 100% thinner. Draw continuous circles with the P06 stylus; its hexogonal design makes it easy to grip so you can make smooth movements and perfectly blend each color.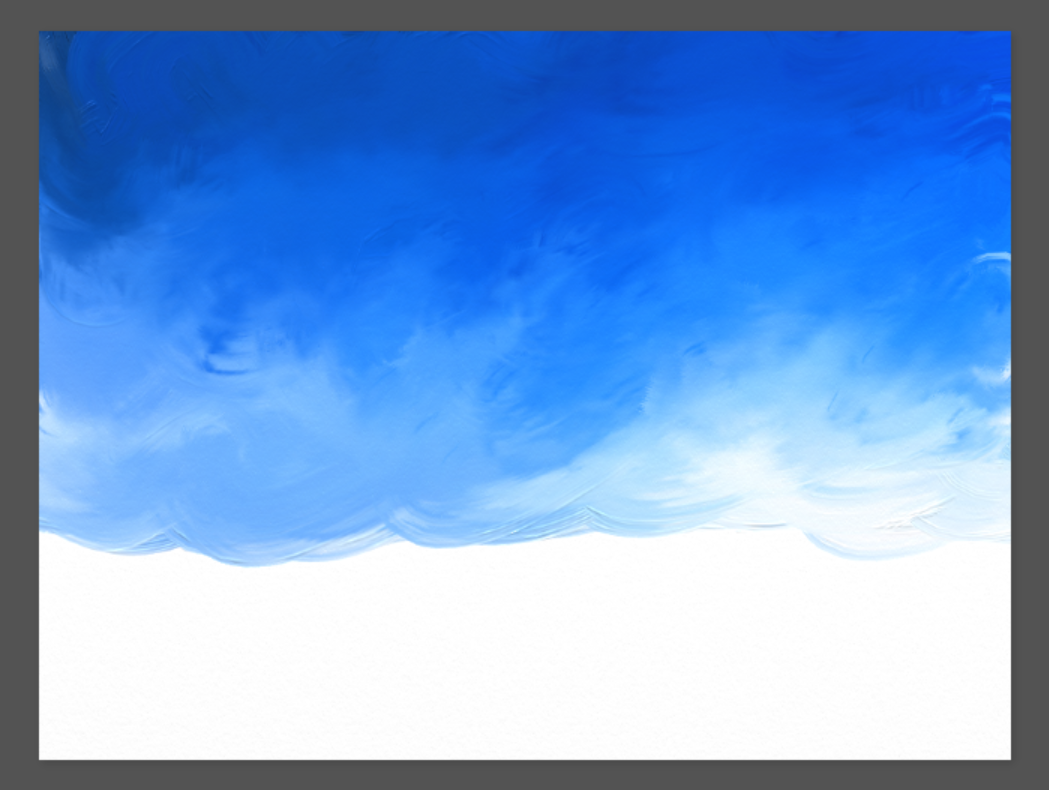 STEP 4: MOUNTAIN
Next, create a new layer and pick up a little Midnight Black, Prussian Blue, Alizarin Crimson, and Van Dyke Brown. Then use the knife to blend them together. In Bob's video, he often used a knife to grab the mountain.
In ArtRage Lite, the knife can't be locked, so it is a little difficult to control. I simply use the brush to draw the mountain.
Create a new layer and set the brush to 20% pressure, 20% thinner, and 10% loading.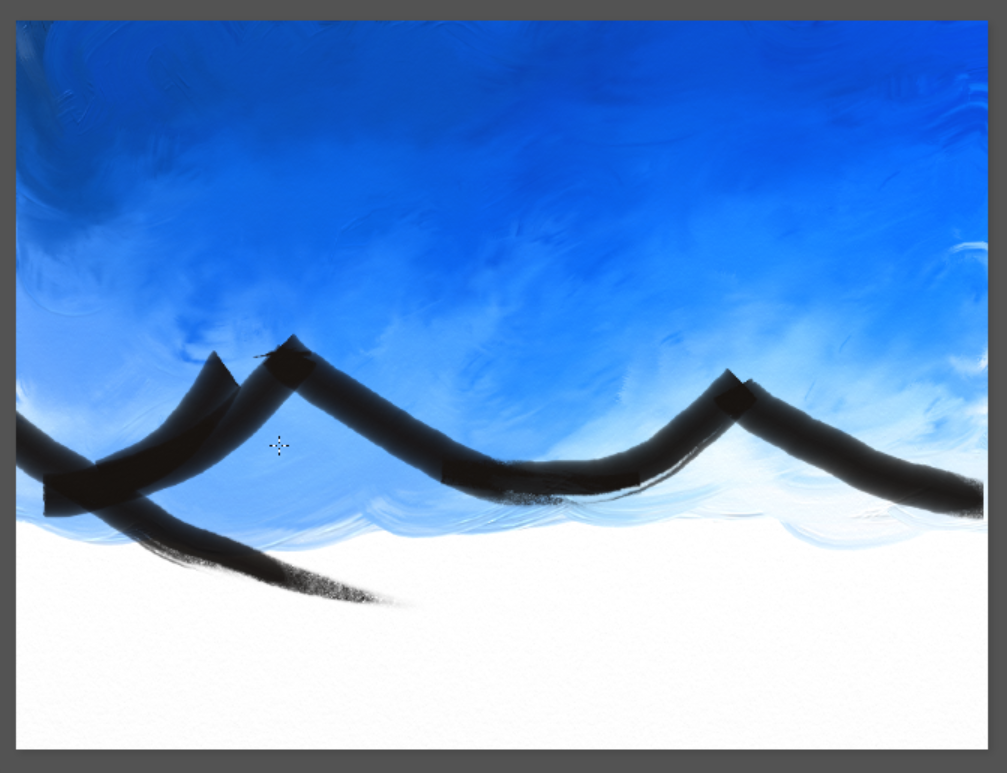 Merge the layer down with the sky layer and use the knife (flat, 0% loading, and 15% pressure) to blend the colors.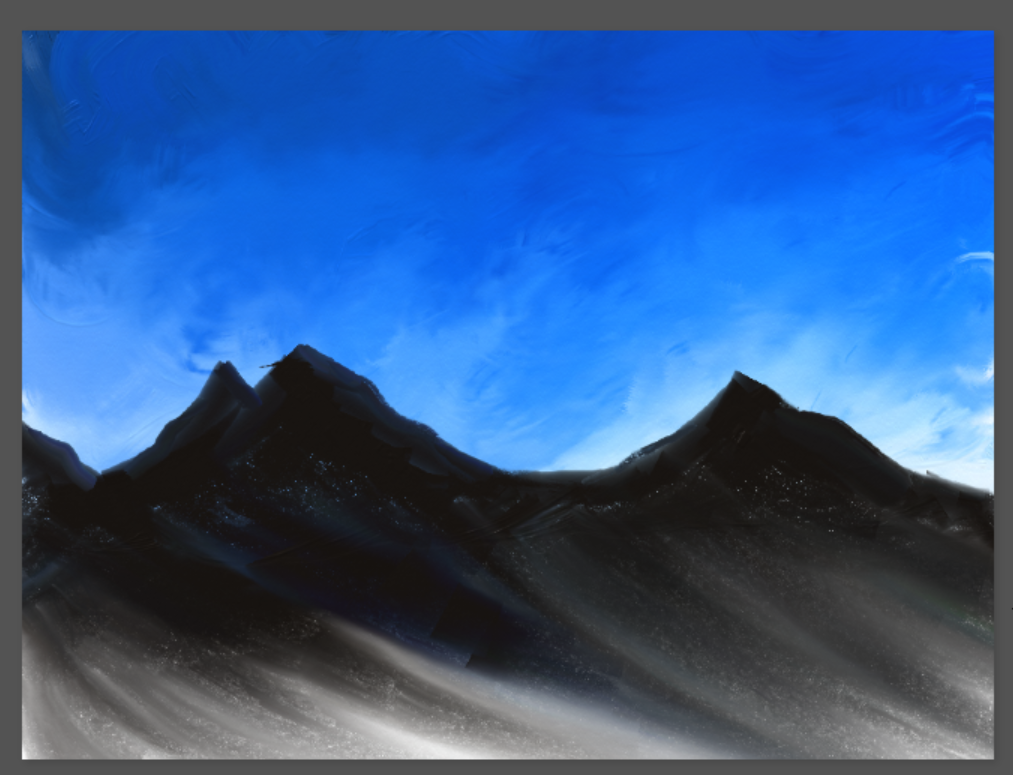 STEP 5: SNOW
In some of Bob's videos he uses a knife to tap a little Titanium White to come right down to draw the snow. But in the ArtRage Lite, the knife doesn't work the same way one does in real life. So I use the chalk tool to instead.
Create a new layer and set the chalk tool to 20% pressure and 0% hardness.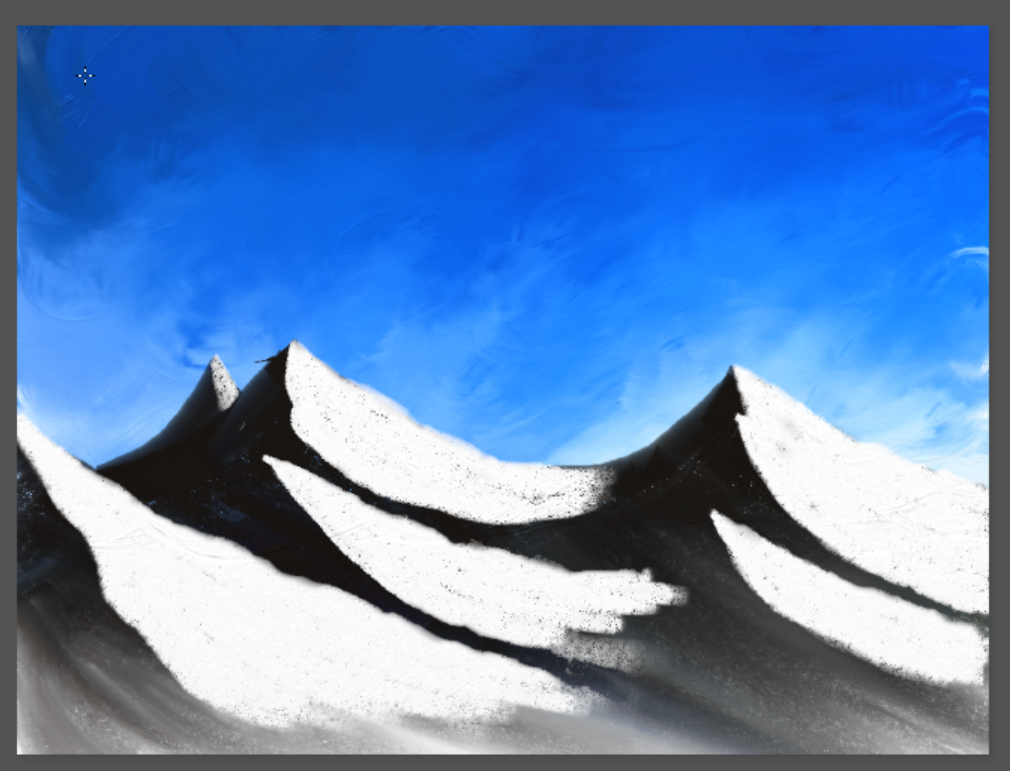 Use the same setting and select the sky's light blue color. Now draw the mountain shadows. Use the knife to blend the interaction between snow and shadow and erase the parts you don't want. Also, with the newly designed hollow roller of Deco 02, you can zoom in and zoom out very quickly to check out your work.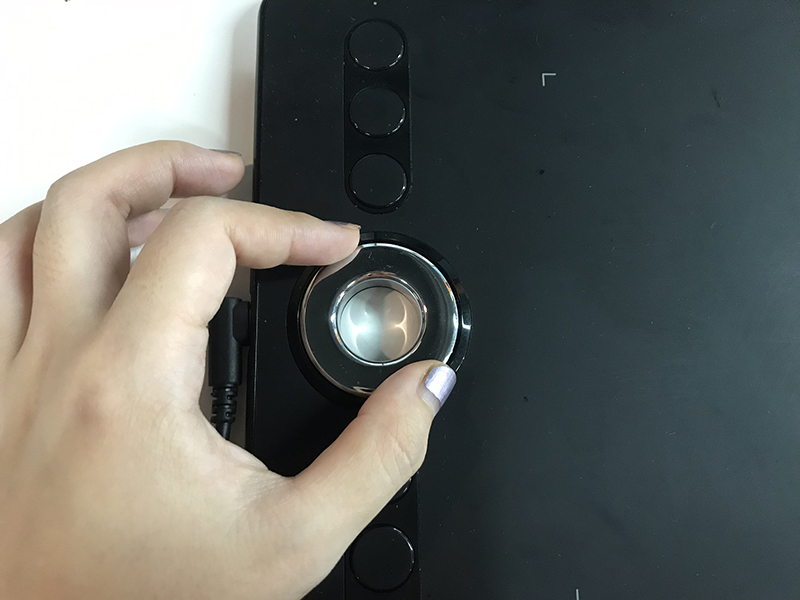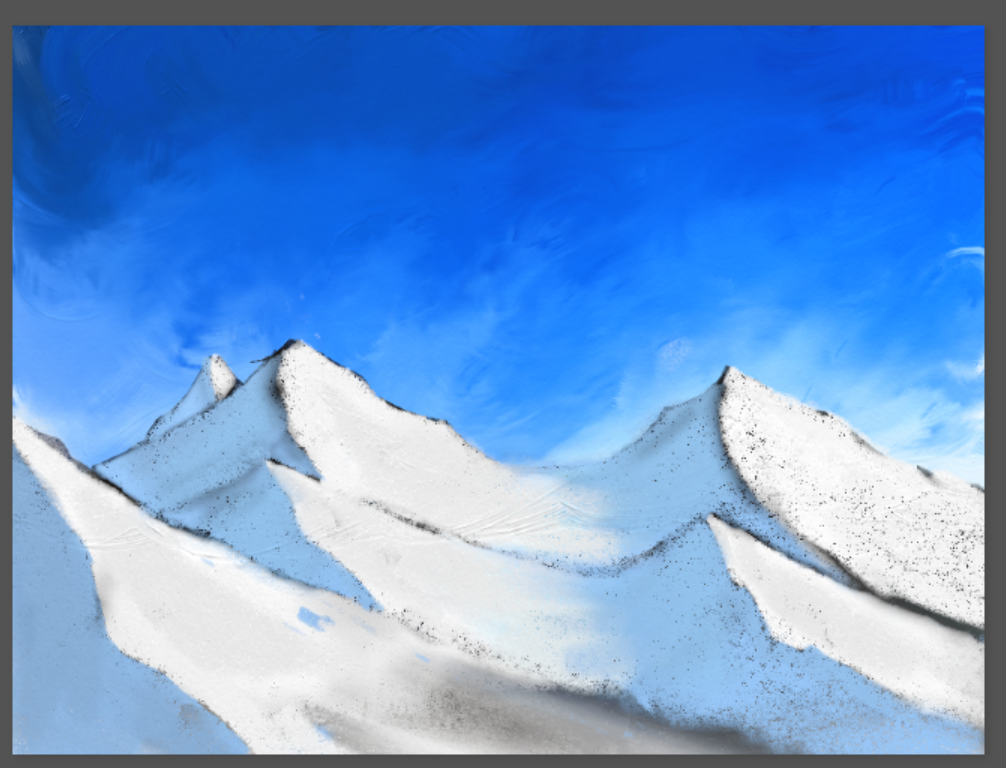 STEP 6: ADD DETAILS
Now it comes to adding some details. Create a new layer, use the same color as you used for the mountain, and select the brush (50% pressure, 0% thinner, 4% loading). Tap both the light and dark side to create the rocks and constantly change the brush sizes as you need to.
The XP-Pen still has the free software giveaway, and if you buy a product from the Deco series, you can get an ArtRage Lite for free. If you buy a product from the Deco Pro or Artist series, you can get the ArtRage 5 or openCanvas for free. You can check out the details here: https://www.xp-pen.com/verify/index
About Us
Originated from 2005, XPPen is now one of the top brands under HANVON UGEE, integrated with digital drawing products, content and service as a globally notable digital brand of digital art innovation.
Learn more
KNOWLEDGE
ROUNDUPS
ANIMALS
TIPS
FOCUSED
PLANTS
BEGINNER
OTHERS
INTERVIEW
Join Our Newsletter Today
Stay in the loop with our latest artistic innovations and special offers