12 Best Drawing, Painting & Illustration Apps for Android Phones/Tablets and iPad
TIPS
XPPen
2023-08-22 17:10:10
15 min read
Digital Drawing & Painting are fun . A person uses all his imaginations, innovation and creativity to draw a master-piece that eventually reflects his set of thoughts. Visualizing a certain thing and then picturing it in a canvas is a big art in itself. Drawing a picture freshens up one's mood, makes a person more positive and lively and therefore this activity is very fun to indulge oneself in.

Becoming a professional digital artist takes years of hard work. Achieving this goal is impossible without spending thousands of hours practicing and polishing your skills. Drawing apps for Android & iOS enable you to keep practicing your drawing and painting skills whenever you have some free time.
There are plenty of drawing apps are available in the market for all kinds of devices. Irrespective of whether you are using an Android device, an iPhone or even an iPad Pro, there are drawing apps for everyone. Drawing apps for Android & iOS devices have come a long way from being a basic sketching app a few years ago to full-fledged drawing software. They come with all the advanced features which you will find in some of the pro level desktop apps.
If you want a graphic drawing tablet to connect to your Android devices as well as computers . some XPPEN brand models ( like Star G640S, Star G960S, Deco Fun, Deco Mini4, Deco mini7, Deco MW, Deco LW, Deco 01 V2 , Deco Pro, Artist 2nd Generation series pen displays from 10,1" to 15,4") supports great pen pressure sensitivity levels and transmits your drawings to the connected Android smartphones or tablets using Android OS. For a dedicated tablet for doodling or professional art, XPPEN is a reliable brand and far more affordable than Wacom.
Here are some of the best and well-known art apps for beginners looking to get into the digital art world. These are the drawing apps that are quick to pick up and easy to work with. They have a lot of great resources available and a large community to lean on for support while traversing the learning curve.
The 12 Best digital Art Apps for Android and iOS that artists will love
1. Procreate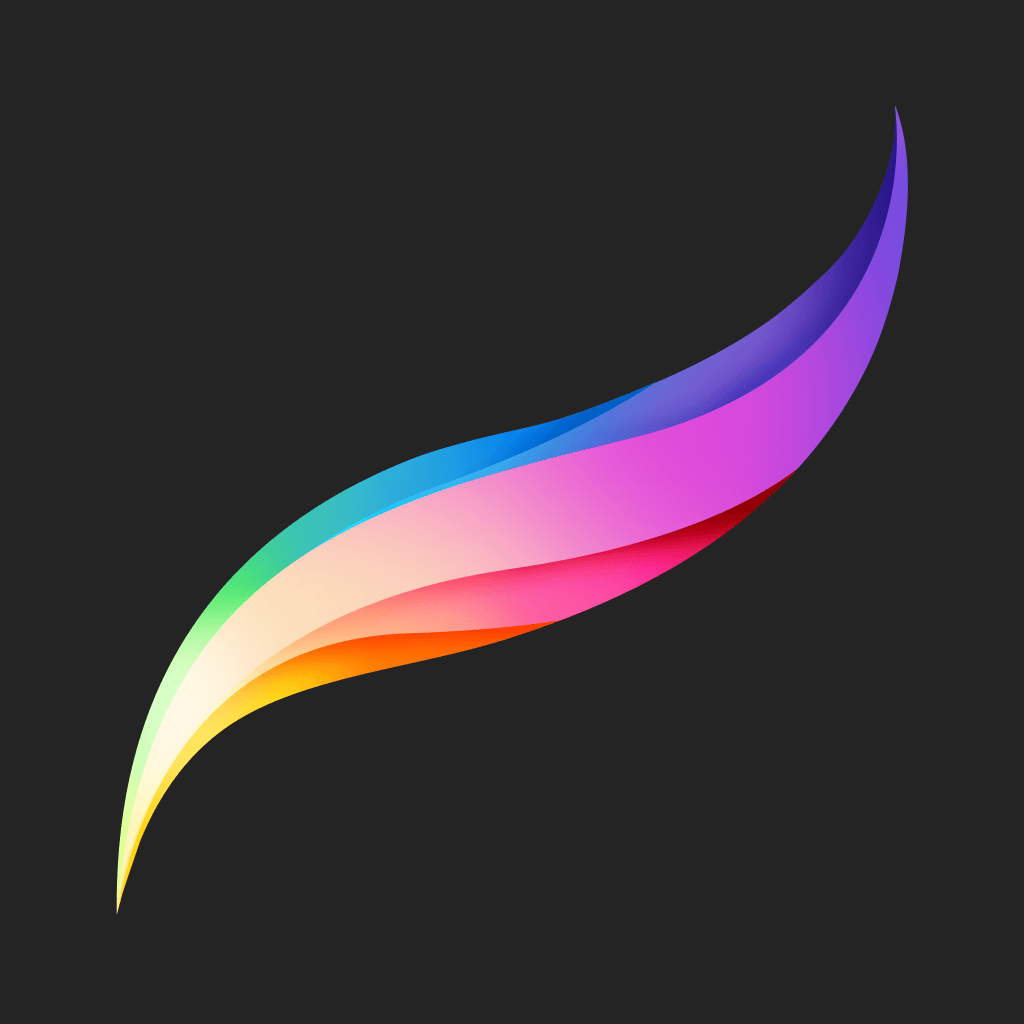 Platforms: Ipads / iOS | Price: Paid
Procreate is an iOS-only app designed to fully harness the power of Apple's popular iPad Pro and Apple Pencil combination. There is a Procreate app for the iPhone with fewer features called Procreate Pocket.
It's a classic and well-known app that won the Apple Design Award. Its wide canvas with touch operation ensures a comfortable drawing experience. The simple UI makes it easy to find features.
It features the ability to use a 4K canvas with over 120 brushes available. On top of that, there are 25 customizable settings for every brush resulting in a nearly unlimited number of combinations. On top of that, there are an absurd list of other features you can use including various import/export settings, 250 levels of undo/redo, optimizations for 64-bit processors, and plenty of deeper functions such as exporting HEX values for color.
From transformative tools to video capture of workflow, multi-touch gesture commands and GPU accelerated filters, Procreate offers impressive performance to artists.
You can create just about any kind of art with Procreate, from oil and acrylic style paintings to pixel art, lifelike graphite drawings, digital illustrations, and so much more.
More than just a drawing app, Procreate combines many of the powerful tools you'd expect to find in a much more robust program like Photoshop. Layers, custom brushes, and all sorts of special effects are available on your tablet.
You can export your ended up work of art as PSD, native.procreate, TIFF, transparent PNG, multi-pages PDF, and JPEG file formats.
Procreate offers impressive performance to artists. It's overkill if you're just looking for something to doodle with, but if you're in the market for a robust, professional-quality art app on an iPad, Procreate deserves a look.
2. Adobe Illustrator Draw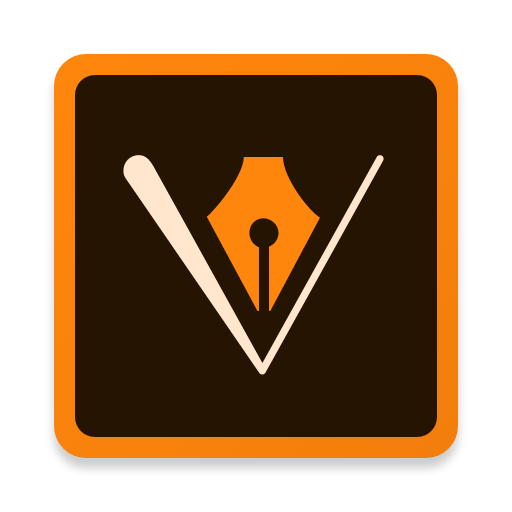 Platforms: iOS and Android OS | Price: Free
Be sure to check out Adobe Illustrator Draw if you use an Android or iOS tablet. Adobe Illustrator Draw has full layer support, much like its desktop counterpart.
The free Adobe Illustrator Draw is a versatile vector graphics drawing app that can be further enhanced with Creative Cloud integration. It supports zoom as much as x64, so you can easily see all the fine information.
You can mess around with five customizable pens and stylus support for popular devices such as Adobe Ink. support for Adonit, Wacom, Pencil by 53 and Apple Pencil devices. You can also enjoy the ability to create up to 10 layers to create images on the app. Easily mixes photos with drawing layers.
Users can import in assets from Color CC and Shape CC, and can export drawings straight to Illustrator CC on the desktop, or PNG files to Photoshop CC. That allows you to begin a creation whenever inspiration takes you, and then flesh it out fully on a desktop rig.
The app is beautifully laid out with a simple approach to Adobe Photoshop Sketch, though the learning curve can be challenging for those who are unfamiliar with design software. The upside: the app features a robust tutorial platform and community engagement available for all users and skill levels.
3. Adobe Photoshop Sketch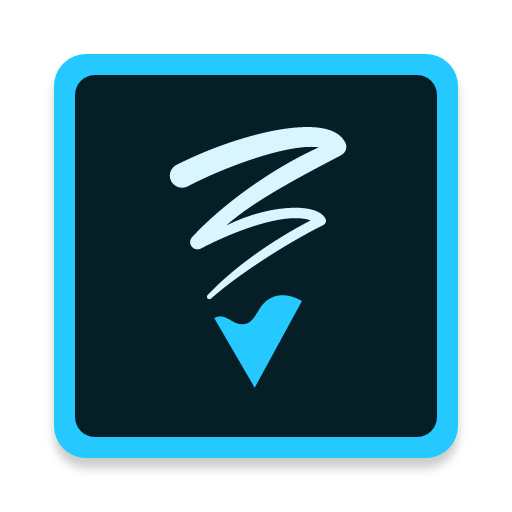 Platforms: iOS and Android OS | Price: Free
If you're looking for a free app that combines the ease and simplicity of drawing on your mobile device with the power of Adobe Photoshop, check out Photoshop Sketch. It includes many of the same features as Adobe Illustrator Draw , including zoom support for fine detail, support for various drawing hardware, layers, advanced tools, and more.
The app is quite intuitive because it's well laid out for use on a tiny screen. You can easily select brushes, color palettes, new tools, and make quick layer adjustments.
With a myriad of drawing tools and customizable toolbar, this app can turn your concepts into incredible and realistic artwork and designs. You can make use of tools that imitate an ink pen, marker, as well as a graphite pencil.
If you're fond of using a stylus while drawing, Photoshop Sketch can work well with you since it supports Bluetooth styluses such as Pencil, Adobe Ink, and those from Wacom and Adonit.
Photoshop Sketch aims to replicate the analog drawing experience, augmented with a few digital flourishes such as a color picker and an undo history. Users can import in assets from other Creative Cloud tools such as custom brushes and colors, and your creations can also be exported into Creative Cloud as layered PSDs to Photoshop, or flat images for Illustrator.
You can also get rid of the menus completely so you can have your whole screen to draw on. Then bring them back when you're ready to adjust something.
This is truly a beginners app but it's also the ideal choice for Photoshop artists who want a slimmer version of their favorite digital art program on the go.
Notice about Adobe Fresco: Adobe Photoshop Sketch and Illustrator Draw were discontinued for iOS and Android and are no longer available for download from July , 2021. For a seamless and interruption-free experience, you can migrate to Adobe Fresco (iOS only) which contains the features from Sketch and Draw and also allows you to continue working on your artwork.
4. SketchBook Pro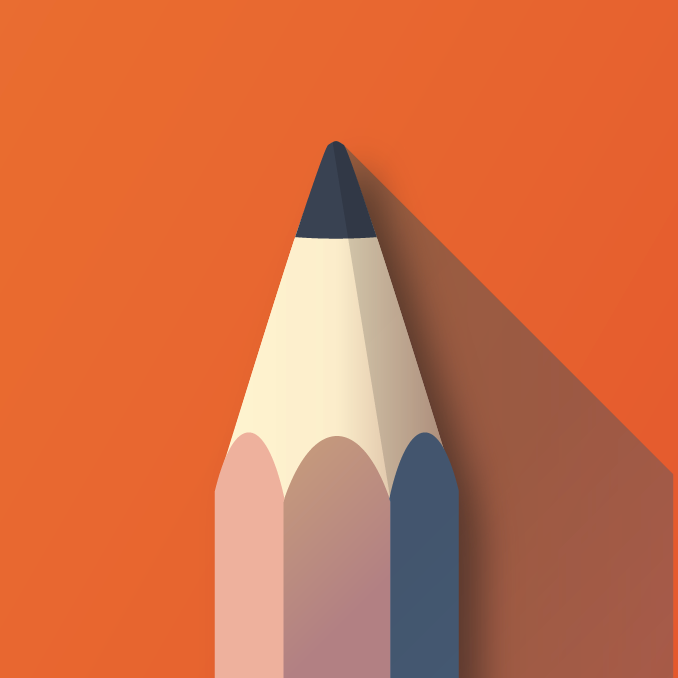 Platforms: iOS and Android OS | Price: Free
SketchBook is one of the most powerful and popular drawing apps for Android and iOS. Additionally, It's entirely free. That makes it arguably the best free drawing app on the Android and iOS, with no ads or payments required. Apart from Android and iOS, the app is also available on Mac and PC.
SketchBook stands out from similar apps due to natural drawing experience , clean interface and consists of the unique Copic Color Library. It comes with a variety of drawing tools and brushes, all of which you can customize on the fly, pinch to zoom, a gallery organizer, and support for saving and storing your works to Dropbox or iCloud.
SketchBook also has a Scan Sketch feature, which lets you capture a sketch using your device's camera, and it automatically makes the background of the paper transparent. This way, you only have your drawing to deal with. Many industrial designers, architects and the like have integrated this handy little tool into their workflow for easy drawing and quick transition into the Autodesk family.
There's also a screenshot tool that allows other people to view and add notes to your artwork for review. If you wish to create flipbooks or animations, SketchBook has got you covered. Simply click on File > New FlipBook then choose any of the options to enter Animation mode.
SketchBook basically works like a sketchbook for your mobile device. You can use this for practice and to work out ideas, but not really to draw your finished pieces in. Sketchbook isn't meant for fancy finished pieces so it's not a true painter's app. But it's great for quick sketches and working out concepts from anywhere in the world.
The application also lets you export your work as JPG, PNG, BMP, TIFF, and PSD. Lastly, SketchBook has complete support for layer features.
5. Ibis Paint X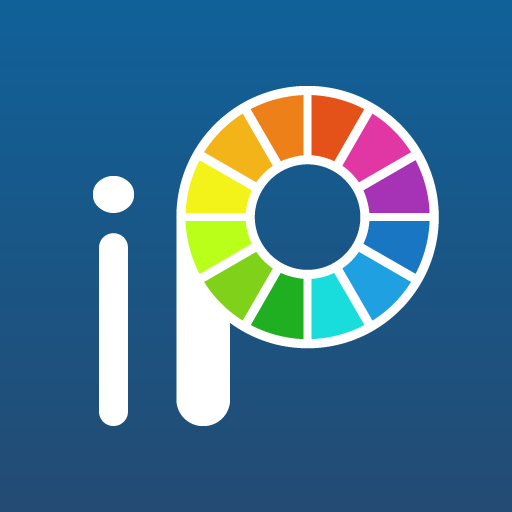 Platforms: iOS and Android OS | Price: Paid
If you're searching for an app that's easy and enjoyable to utilize for both kids and grownups, look no more than Ibis Paint. ibis Paint is the of the best drawing apps for Android and iOS out there.
It has some unique features like recording your drawing as video, and SNS features where you can see and learn from videos other users have made.
Other features like fast open GL technology, 335 customization brushes, , 46 screen tones, 27 blending modes, and over 1,000 fonts makes it an obvious choice for people looking for an android or iOS drawing app with lots of plus points.
It does have layer support and you can use as many layers as your device can handle.
Apart from this, there are separate features for those artists who are interested in creating manga. the app works great with concept art, anime/manga, or any type of illustration work.
There is also optional pressure sensitivity and you can load images to trace with the easy tracing mode.
On top of the above functions, Ibis Paint offers stroke stabilization function and different ruler features.
ibis Paint X makes it easy to create beautiful art on a small smartphone screen. You'll find great linework for drawing on a small screen.
While Ibis Paint X is a free download, an in-app purchase removes advertising, and an optional Prime Membership subscription unlocks extra fonts, materials, and filters.
6. Medibang Paint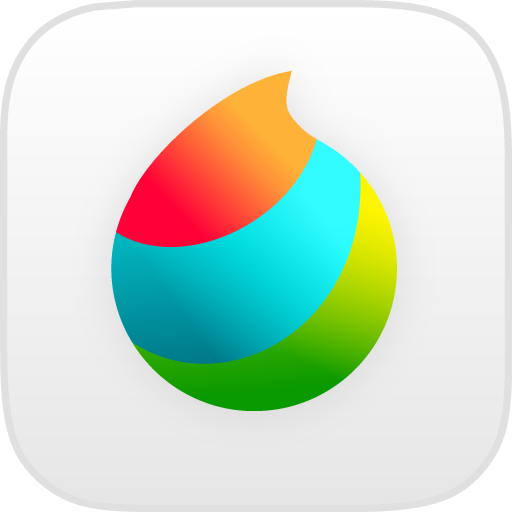 Platforms: iOS and Android OS | Price: Free
MediBang Paint is a free drawing app available for Android, iOS, and PC/Mac computers. The mobile and desktop versions do feel a bit different so try both and see what you think.
The app comes with the features you'd expect from a solid mobile art app, including layers, rulers, a wealth of brushes, and snap guides and tracing aides. also support for 3D Touch on newer iOS devices.
The app makes it easy to create drawings and comic books and is packed with features such as brushes, screen tones, fonts, premade backgrounds, comic panels, and other resources.
It uses cloud storage by default so it's easy to transition between your devices and continue working on the same piece. This means you can also easily share your artwork with others for collabs.
What's more, the app has a vibrant community so there are plenty of resources and tutorials online that will help you learn the ropes quickly.
Due to its mild complexity MediBang Paint might not be the best for beginners who have never used digital drawing apps before. But if you have some experience you'll probably really like it.
The app is free to download on the Play Store and App Store. However, the free version showcases ads from time to time. Purchasing the Remove Ads option will eliminate these interludes.
7. Infinite Painter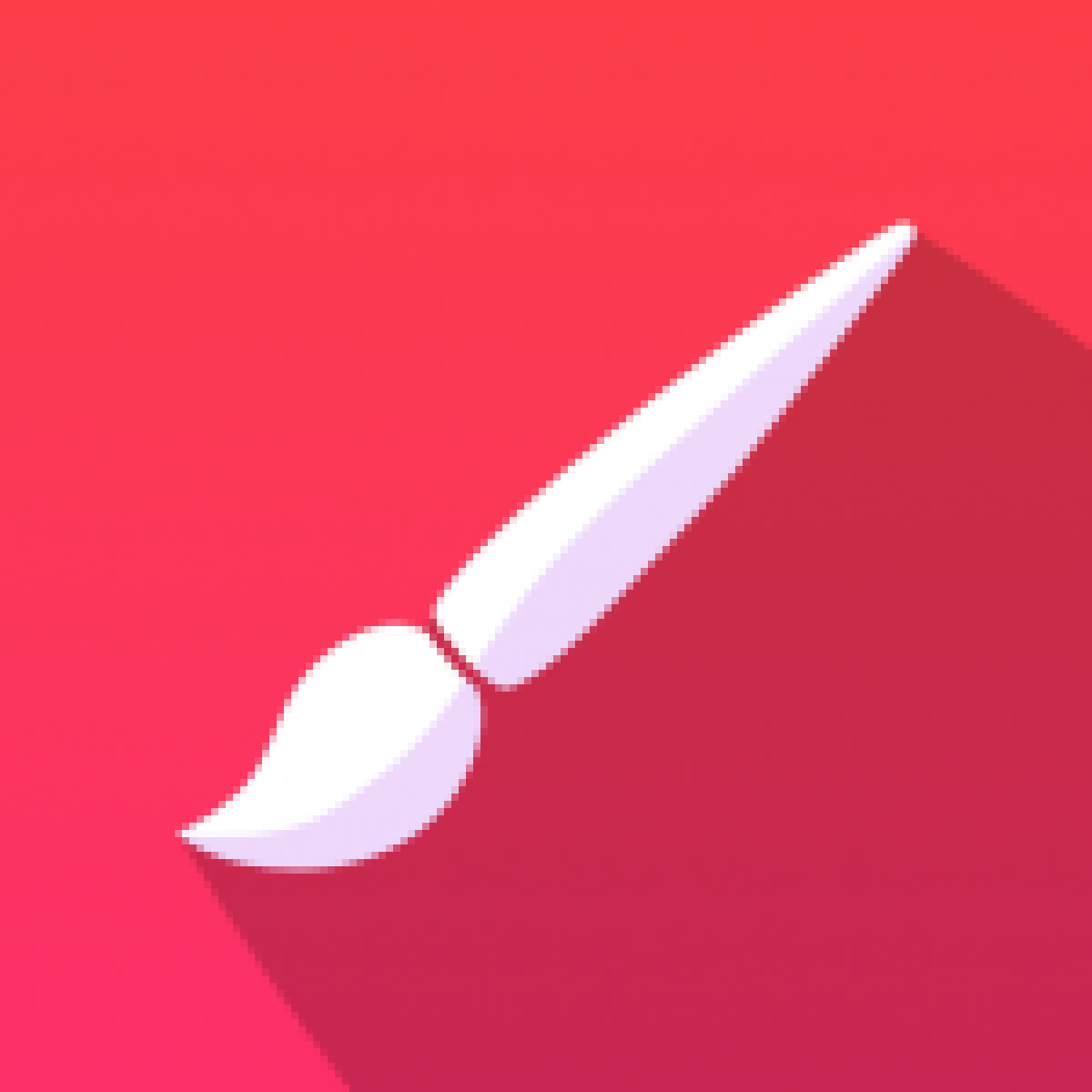 Platforms: iOS and Android OS | Price: Paid
Infinite Painter might not have the easy name recall of Adobe, Autodesk or any of our other best drawing apps, but it's garnered a well-deserved cult following among Android users.
The app is free with a 7-day trial, after which premium features are available as in-app purchases. While originally an Android exclusive, Infinite Painter has since made the leap to iPad screens, operating under the same free trial model.
Infinite Painter features 80-plus natural brushes and the ability to create custom ones, infinite layer support, paper textures, a variety of transformation tools and perspective aids, color blending, pattern and gradient tools and more. Works can be exported into PSD, PNG or JPG.
The well-designed layout makes it simple to change brush sizes and color choices quickly. You can also sample colors from anywhere in your paintings.
The minimal layout is designed to keep your drawing space clear so you don't get lost in menus to find what you need. Infinite painter also makes it easy to see which tool you have selected, because it's the only one you can really see.
Use layers, create masks, add symmetry tools, and work with selection tools similar to what you'd find in Photoshop. You can even create your own brushes and modify the ones that come with the app. And when you start a painting you can record a video of your process to create your own speedpaint videos.
Infinite Painter is tailor made for sketching and painting on your phone and tablet. Its built-in brushes are incredibly diverse and work like actual paint on a digital screen. It feels very natural for anyone with painting experience.
8. ArtRage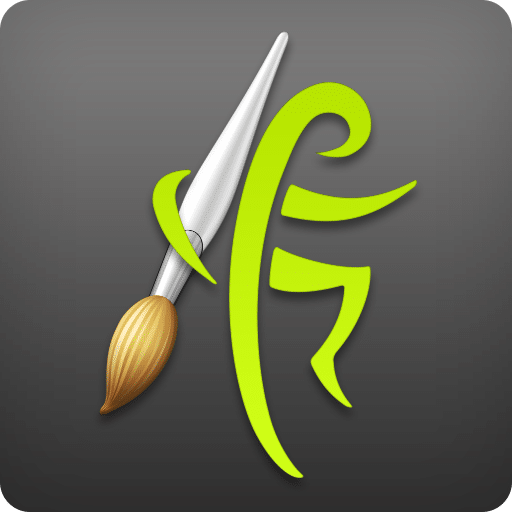 Platforms: iOS and Android OS | Price: Paid
The concept behind ArtRage is to make the experience of painting as real as possible on the Android and iOS . You can experience the mixing of different paints like you are blending them on a real canvas.
ArtRage delivering a set of drawing and painting tools firmly rooted in the analog art of applying graphite on paper or paint on canvas. It features a series of tools that aim to mimic real world painting tools and mediums, such as oil paints, watercolors, a palette knife, paint rollers, etc. The painting engine is designed to mimic the effects of paint thickness, thinner and other real-world behaviors of tools and media.
The canvas textures are beautiful so it looks like you're painting on actual canvas. You can even customize your paper to get the exact texture and line quality you're looking for.
As this app also works with layers, you won't face any difficulty with the blend modes if you know Photoshop. You can also save your strokes for watching later on your desktop.
This is a brilliant program for traditional artists who want to continue working in their style, but with the benefits you get in digital art(ex: undo, painting over layers).
You also get a full set of stencils, grids, and perspective guides to speed up your painting process. You can tell ArtRage was created with artists in mind. ArtRage supports Apple Pencil, Adonit, Wacom and Pogo Styli.
As for the interface and workflow, ArtRage is an easy-to-use application. Even someone who is not familiar with the app can swiftly grasp the gamut of it. It also has built-in quick reference and essential help files, including multitouch support for canvas and object manipulation.
With ArtRage you can create gorgeous paintings and drawings that perfectly emulate working on a desktop computer. Due to all these reasons, ArtRage is hands down one of the best drawing apps for Android and iOS.
9. Dotpict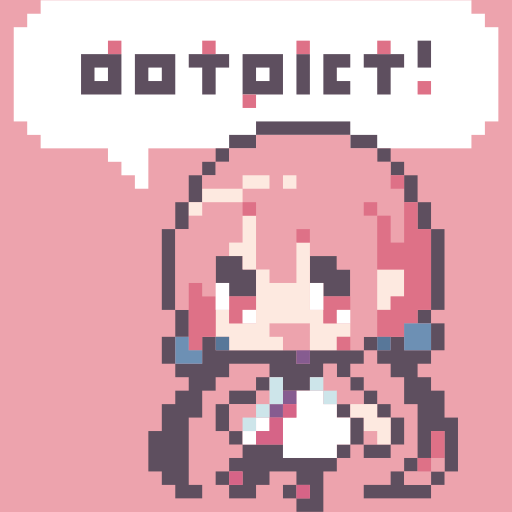 Platforms: iOS and Android OS | Price: Free
Are you trying to create a piece of art that is different from the rest? Or are you someone who just enjoys the world of pixel art? Dotpict is one of the best drawing apps for Android and iOS as it offers a different take on drawing. The app is free on the Play Store, the App Store, and has ads. In addition, this artsy app is also partly a game.
You get a solitary brush with a couple of chosen hues. Utilizing this application is somewhat similar to testing yourself. On the top bar you get couple of menus to play out some extremely straightforward assignments. Directly underneath it is the illustration zone.
You get a square canvas with a customizable layout. This is trailed by a lot of various shaded pencils and toward the end we have the push catch. The tools in the app include a brush tool, an eraser, a color picker, a bucket, and a complete color wheel. Just point the cursor to a pixel and tap the big button to fill it with color. Apart from that, dotpict also allows users to undo or redo the steps.
Move a small hand with your finger or stylus, then push your color to create an 8-bit shape. There's a variety of canvas sizes, so you can create anything from a small figure to a whole landscape.
Maybe you just want to browse around and get some ideas on what to do next. Dotpict has a great gallery for you to peruse the creations of similar artists so you can take an idea and turn into something of your own. All of your work is automatically saved, and you can easy share or export it once you've finished.
You can directly save the project to your Photos app or share it within the app or to your social media.
Other than that, it's not too feature heavy and it stays out of your way while you draw. It's an excellent app for those who enjoy creating pixel art.
10. ArtFlow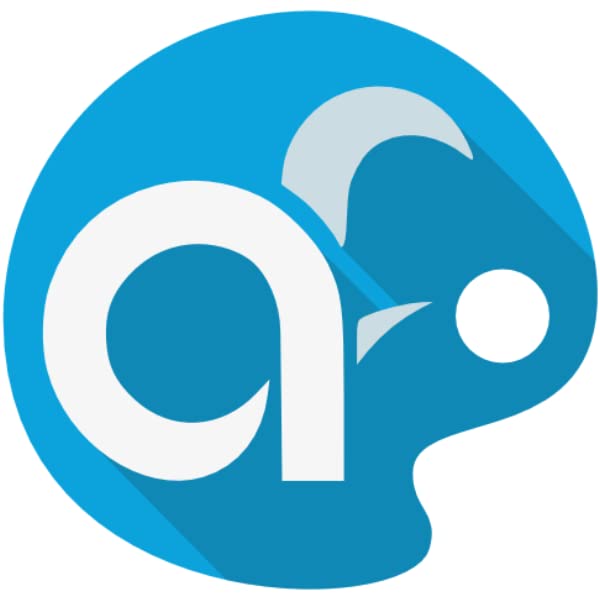 Platforms: Android OS | Price: Paid
If your Android tablet isn't feeling the love with all of these iPad apps in the running, don't lose heart. Artflow is a beautiful drawing app for Android that features a clean user interface and lots of pro features like layers and custom brushes. It is the perfect drawing and painting app to create paint your dream.
The ArtFlow digital art studio for Android comes packed with features and tools, both in free and paid tiers. ArtFlow's free version is already a solid drawing app, with nine customizable brushes, a symmetry tool, color picker, six-step undo and support for two layers.
A premium version massively expands the tool selection from the free dowload, with more than 80 brushes, expanded history support, the ability to create up to 16 layers, GPU-accelerated paint engine, stylus pressure support and custom palettes. That premium version has more features than any normal user would probably know what to do with, but it's great for seasoned and aspiring digital artists looking for an Android art app.
You can export to JPEG, PNG, or even PSD so you can import it into Photoshop later. To top things off, you'll have access to Nvidia's DirectStylus support if you're rocking an Nvidia device. It's a solid all-around option for both kids and adults. You can download it for free to try it out. ArtFlow is also free to use if you use Google Play Pass.
11. PaperColor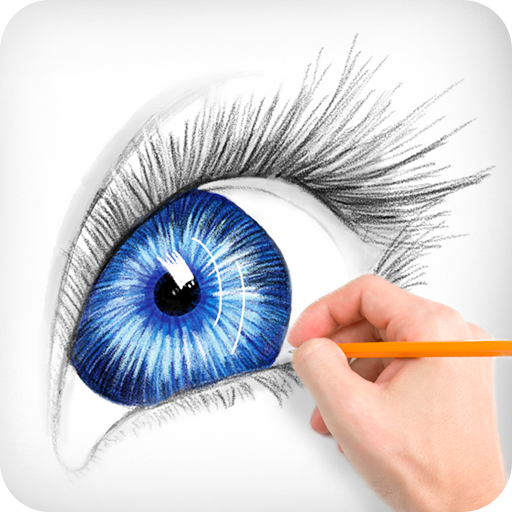 Platforms: Android OS | Price: Paid
PaperColor is one of the most versatile photo editing and drawing app for Android devices. It is equipped with lots of professional tools for sketching and provides stunning system UI with easy controls. It includes both drawing capabilities and photo editing functionality with just some tap on your mobile devices.
PaperColor aims to imitate real-life drawing experience as closely as it can. It offers the necessary features that include different brush types, ruler, eraser, etc.
Different types of rulers makes each line you draw is perfectly straight or curved, depending on your needs. The paintbrushes this drawing app offers can imitate graffiti, a pencil drawing, or any type of doodle, as you can choose from a variety of paintbrush styles.
While most apps try to give you a modern, minimal UI, PaperColor lays the pens and brushes out in front of you. It's as close to an easel and canvas as you can get from an Android app.
It allows you to import a picture as the base map and set it to transparent mode. Then you can trace the original image and draw above it. A base map helps you to learn drawing in a straightway.
Moreover, other features include the ability to add text, custom cover, graphics tools, etc. You can add a handwritten signature to each image you create with this app, and share your creations with your friends on social media.
The app is free with no ads and has some in-app purchases. It is one of the best Android art apps that are worth trying for budding artists. Learning the basics of digital drawing and painting is much easier with an app like PaperColor that offers a base map.
12. Corel Painter Mobile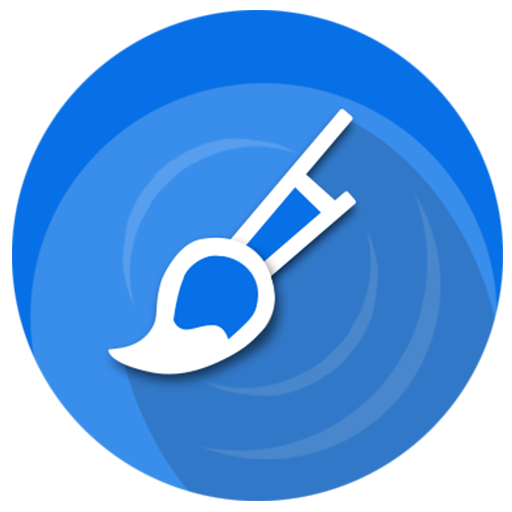 Platforms: Android OS | Price: Free and Paid
Finally, it's worth considering an offering from another publisher with desktop art package experience: Corel Painter Mobile is aimed at all levels of artist, with options to paint photos, trace, or start from nothing. and it intends to become one of the best drawing tools available for mobile devices.
With Corel Painter Mobile you can draw and develop your artistic work from almost anywhere.
Among the options offered by Painter Mobile, the following are included: Painting and drawing tools that allow us to make interesting sketches and easily color in images; Different sorts of brushes, pencils, and pens.Includes effects to be applied; Possibility to import images from the camera, gallery or Google image searches; Capacity to work with up to 20 layers.
You'll find the usual paint, blend, eyedropper, and paint bucket tools. Free version includes 16 brushes. paid version includes 70 natural media brushes. There's also integration with Samsung's PENUP social art network.
One of the greatest advantages of this software is that it allows you to import files created with the desktop version. Thus, you'll be able to continue working on your projects and show them from wherever you are.
Final Words
Producing digital artwork from an Android & iOS OS device has never been easier because there are so many different apps that enable you to draw or paint from your tablet or Smartphone.
The majority of the drawing apps we included in this article can be used just for fun or for professional purposes.
However, your choice of a drawing app for Android & iOS devices depends on your digital drawing and painting skills, since there is no need to opt for an app aimed at professionals if you just want to create doodles.
Because all the features and descriptions of these apps are so clear that you will easily find your most desired app.
Which of the twelve best drawing apps for Android & iOS are you going to choose? Also, inform us if you have any questions or confusion about this discussion. Leave a comment and let us know.Thank you for your time.
About Us
Originated from 2005, XPPen is now one of the top brands under HANVON UGEE, integrated with digital drawing products, content and service as a globally notable digital brand of digital art innovation.
Learn more
ANIMALS
TIPS
KNOWLEDGE
ROUNDUPS
FOCUSED
BEGINNER
PLANTS
OTHERS
INTERVIEW
Join Our Newsletter Today
Stay in the loop with our latest artistic innovations and special offers