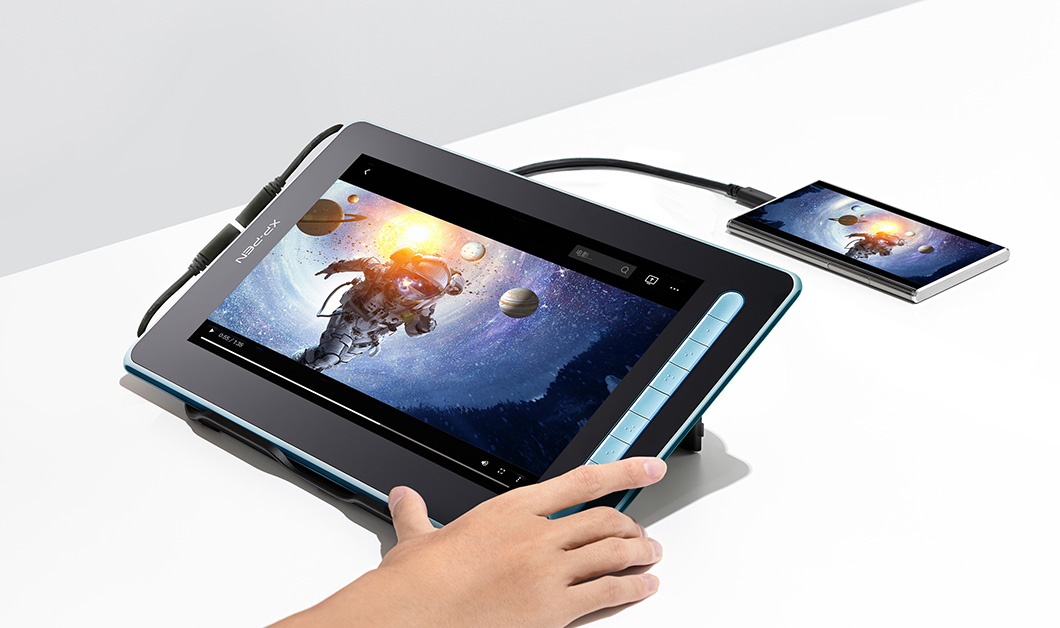 Best Mounting Arm Recommendations fora mounting arm for the Artist 24 Pro
TIPS
XPPen
2023-08-23 10:12:15
1 min read
Hi everyone.
I wanted to see if anyone had some good recommendations fora mounting arm for the Artist 24 Pro.
Thank you.
Василий: I am using a Chinese copy of the ergotron LX. It works great.
geomoondog: So what is the model name and brand????
Or is it top secret? Or maybe too much typing work for you?
Василий: https://aliexpress.ru/item/32621848730.html?spm=a2g0o.productlist.0.0.2067ac08mJ4AZ3&algo_pvid=064bf3af-c40f-4922-a5da-9c80546c88f6&algo_expid=064bf3af-c40f-4922-a5da-9c80546c88f6-1&btsid=0b8b15cb16111298382821107e1034&ws_ab_test=searchweb0_0,searchweb201602_,searchweb201603_
Mounting arm will not provide 100% rigidity. The material of the table to which you attach it is also important. The attachment point is a weak point. Better if the table is made of hard wood. I cannot compare the copy of Ergotron with the original, but judging by YouTube, the Ergotron will have a slight wobble under pressure.
Name of model i use is BL-XSJ8102C
Why: hi there
Without reservation, the ergatron arms are the best. They are solid, fit the xp-pen without adapters for the mounts and last forever. And no, I don't have any association for them. I have just tried numerous others, and am now on my 5th ergatron because a cheaper arm isn't going to work... esp on the 24 pro i was just given! Be sure to check the weight capacity so it doesn't droop on ya. Hope this helps
G: Which arm do you use with the xp pen 24?
I see a few of the ergotron arms have max load of 25 pounds, which would technically be enough to hold the 24 pound xp pen 240, but if it jostles or dips when applying strokes / hitting keys that would be a nuisance. Did you go for a 30
Pound limit arm?
About Us
Originated from 2005, XPPen is now one of the top brands under HANVON UGEE, integrated with digital drawing products, content and service as a globally notable digital brand of digital art innovation.
Learn more
ANIMALS
TIPS
KNOWLEDGE
ROUNDUPS
FOCUSED
BEGINNER
PLANTS
OTHERS
INTERVIEW
Join Our Newsletter Today
Stay in the loop with our latest artistic innovations and special offers