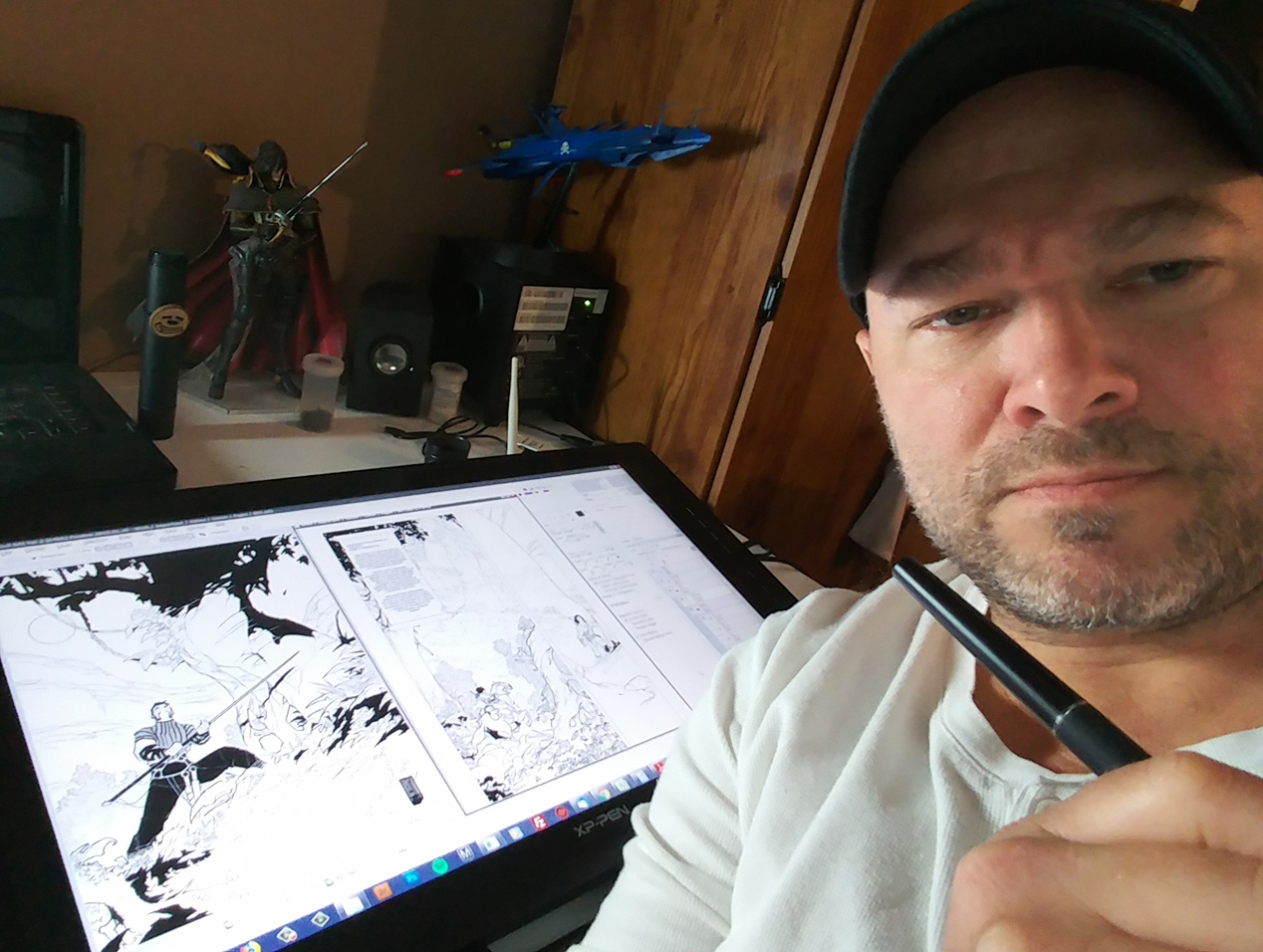 What young artists need to do to succeed today? Canada Artist Patrick Boutin-Gagné answered...
INTERVIEW
XPPen
2023-08-24 14:42:03
3 min read
Nowadays, you can find plenty of fantastic teen painters on Instagram or Deviantart. An increasing number of people began their professional career at a very young age. But life is a long journey, and things often don't work out that fast.

Patrick Boutin-Gagné is a storyboarder and comic artist from Canada. He was born in a small village in Quebec called Clova. When he was a kid, his whole childhood was immersed in Grendizer, Captain Future, and Captain Harlock. Just like many of the other boys, these characters inspired him to draw. From then on, he was always drawing and eventually discovered the world of comic books from artists like Barry Windsor-Smith, Paul Gulacy, and John Buscema. Gradually, drawing for comics became what he wanted to do for his whole life.

But we don't live in a fair land, and things often go awry. When Patrick was 15, he was refused by a senior high school specialized in graphic design because he's colorblind. In the end, he completed a degree in forest management, but he only worked in this field for several weeks.

Patrick then navigated in countless areas of employment without really finding a job in which he was filled. Decades rushed by and he had his own family and two adorable children; the dream from childhood seemed to go further and further away. But Pat still wanted to give living by his pen a try. Since the traditional ways never worked out for him, he learned drawing through comic books and storyboards, and also by studying countless books on the subject.

After years of hard self-training, things finally turned around in 2010. Later that year, Pat, hitting his 40, signed a contract with Glénat-Québec to draw the comic book of La Bête du Lac. He was later noticed by Tristan Roulot, the master scriptwriter behind the famous comic book "Goblins", published by Soleil. Patrick then participated in a series of comics at Soleil, such as Brogünn and La Geste des Chevaliers Dragons.

From that time on, Pat worked as a storyboarder in Ultimate Spiderman (S1-S4) and in Puss in boots for Dreamworks. He also worked as an illustrator for Assassin's Creed,Far Cry 5 and Rainbow Six: Siege. The list of projects he's been involved in goes on and on.

When Pat works on professional projects, he usually needs to collaborate with many other artists from around the world. The traditional way of sketching wasn't convenient for sharing and modifying among different people who don't work under the same roof. The graphic tablet allows you to keep all the original sources and quickly make changes. So Pat bought an XP-Pen Artist 22E Pro in 2018. "I like drawing on large paper freely, so when picking new tools, I prefer something with a large screen. 22E Pro has a pretty big screen, and the flow of the pen on the screen is quite smooth. Together with the shortcut keys, I can adjust the brush type and size swiftly. As a comic artist and storyboarder, doing character design is very important and it's vital that I have good control over the stylus and move back and forth between pencil and brush or different shades quickly."

When Pat was asked about what young artists need to do to succeed today, he replied, "Passion. Chasing dreams can be stressful. How can I support my family? How to improve my skills? For a quite long time, everything can be unchanged. Only passion, the love of comics, keeps me practicing and carrying on. "

Thanks a lot, Patrick Boutin-Gagné.
PatBoutin is his account in Deviantart.

Here are his artworks: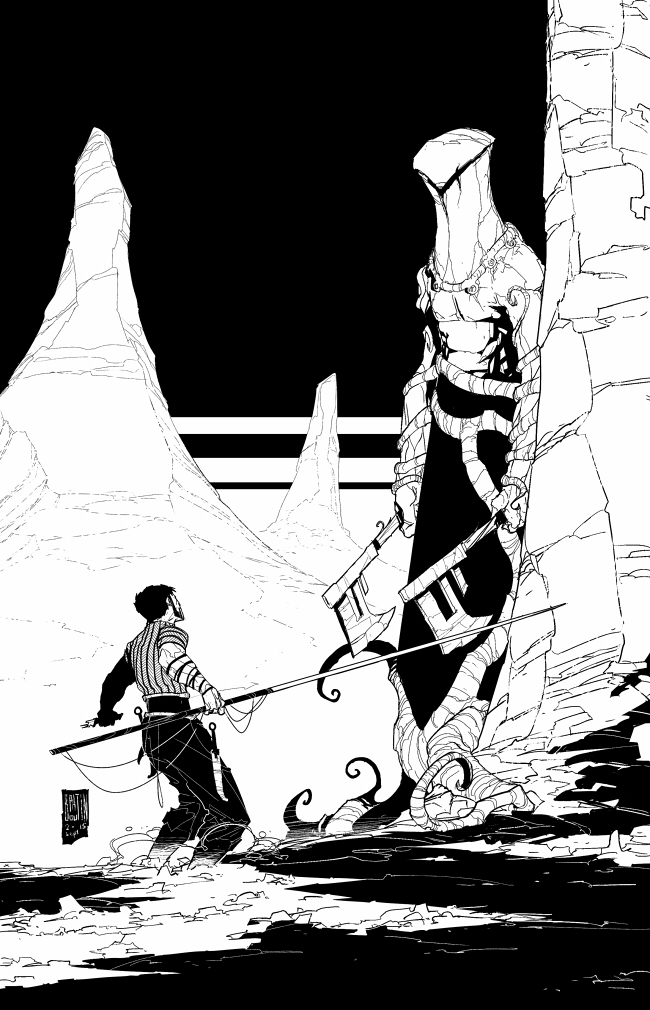 We want to hear more and more stories from Xfans. Please share us your story to the mail: yuyr@xp-pen.com.

Because your story always provides us motivation to produce better products. We are serving lots of dreamers now, that makes us fill with full of passion.

About Us
Originated from 2005, XPPen is now one of the top brands under HANVON UGEE, integrated with digital drawing products, content and service as a globally notable digital brand of digital art innovation.
Learn more
ANIMALS
TIPS
KNOWLEDGE
ROUNDUPS
FOCUSED
BEGINNER
PLANTS
OTHERS
INTERVIEW
Join Our Newsletter Today
Stay in the loop with our latest artistic innovations and special offers