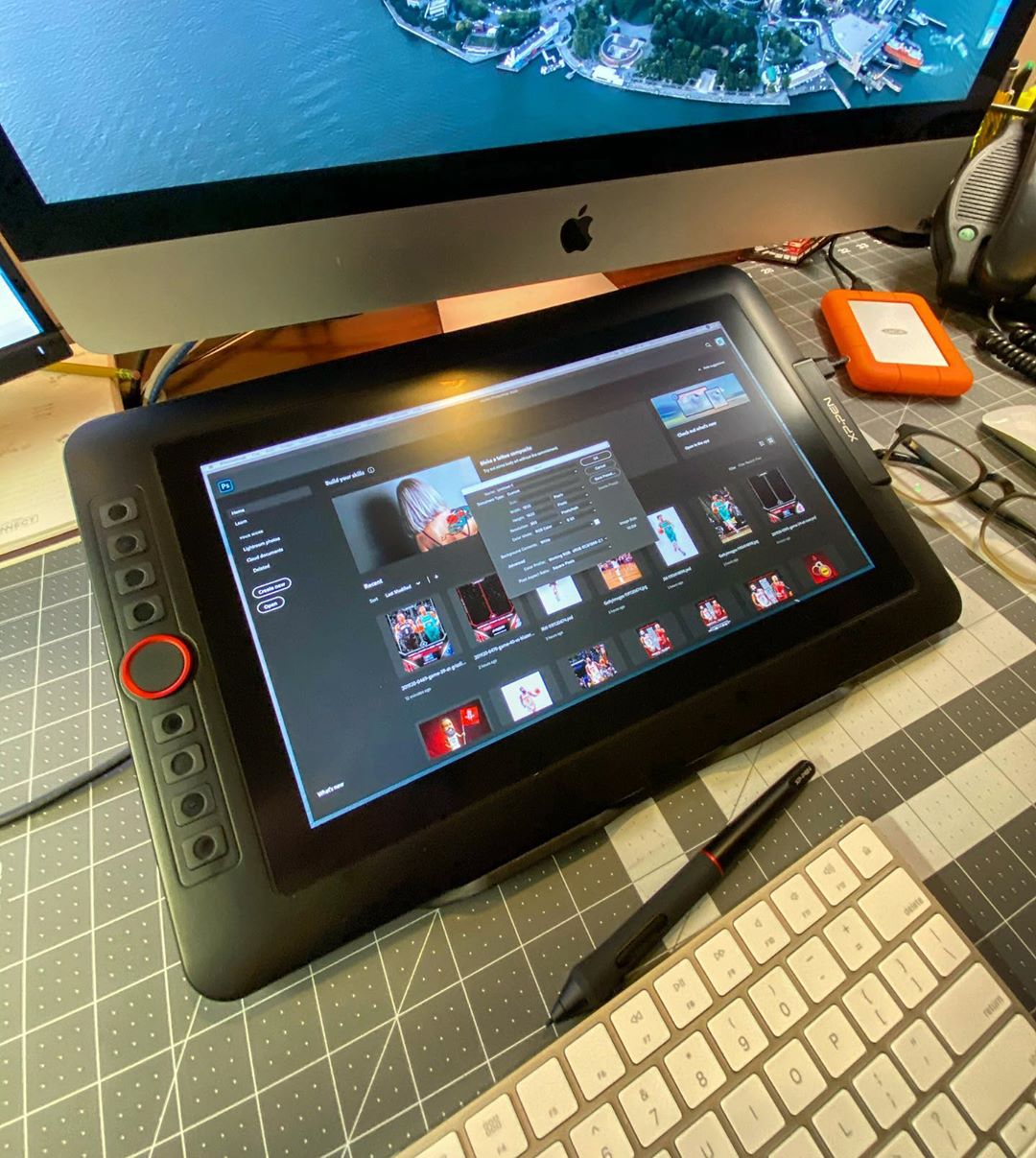 The Artist 13.3 Pro Review from Graphic Designer @ Houston Astros
FOCUSED
XPPen
2023-08-23 09:13:48
2 min read
Hi there! My name is Clint Self. I am a graphic designer, specializing in Sports Marketing & Digital Media. I've worked for the LSU Tigers, Houston Rockets, and now the Houston Astros.
About a year ago, I set out to find a pen display. I wanted a device that would allow me to connect with my work on a higher level that I can't do with a mouse and keyboard. I felt that there were tools I was potentially missing out on that could bring my work to the next level. I needed a pen display that was affordable, compatible with MacOS, and ultimately, I needed it to be reliable. After doing research and comparing options, I stumbled across XP-Pen. The product specs looked comparable to the larger brands like Wacom, but unlike others, the price was well within reach. I thought it was a worthy option to try out.
The biggest use I've found for the product is clipping action photos. As a sports designer, I constantly have to clip the backgrounds out of photos. This is something that all sports designers deal with, and it unfortunately becomes a major speed bump at times - especially if there are several photos that all need to be clipped.
Enter the XP-Pen Artist 13.3 Pro…
This handy pen display allowed me to use my hands to quickly and accurately clip and brush out parts of the photo that I didn't need. With Photoshop's eraser tool, I was able to take quick, intuitive and manual control over a process that used to take way too long. In addition to photo clipping, this phenomenal pen display also allowed
me incorporate hand-drawn elements like text, outlines, and icons, into my work- something I had never been able to do before.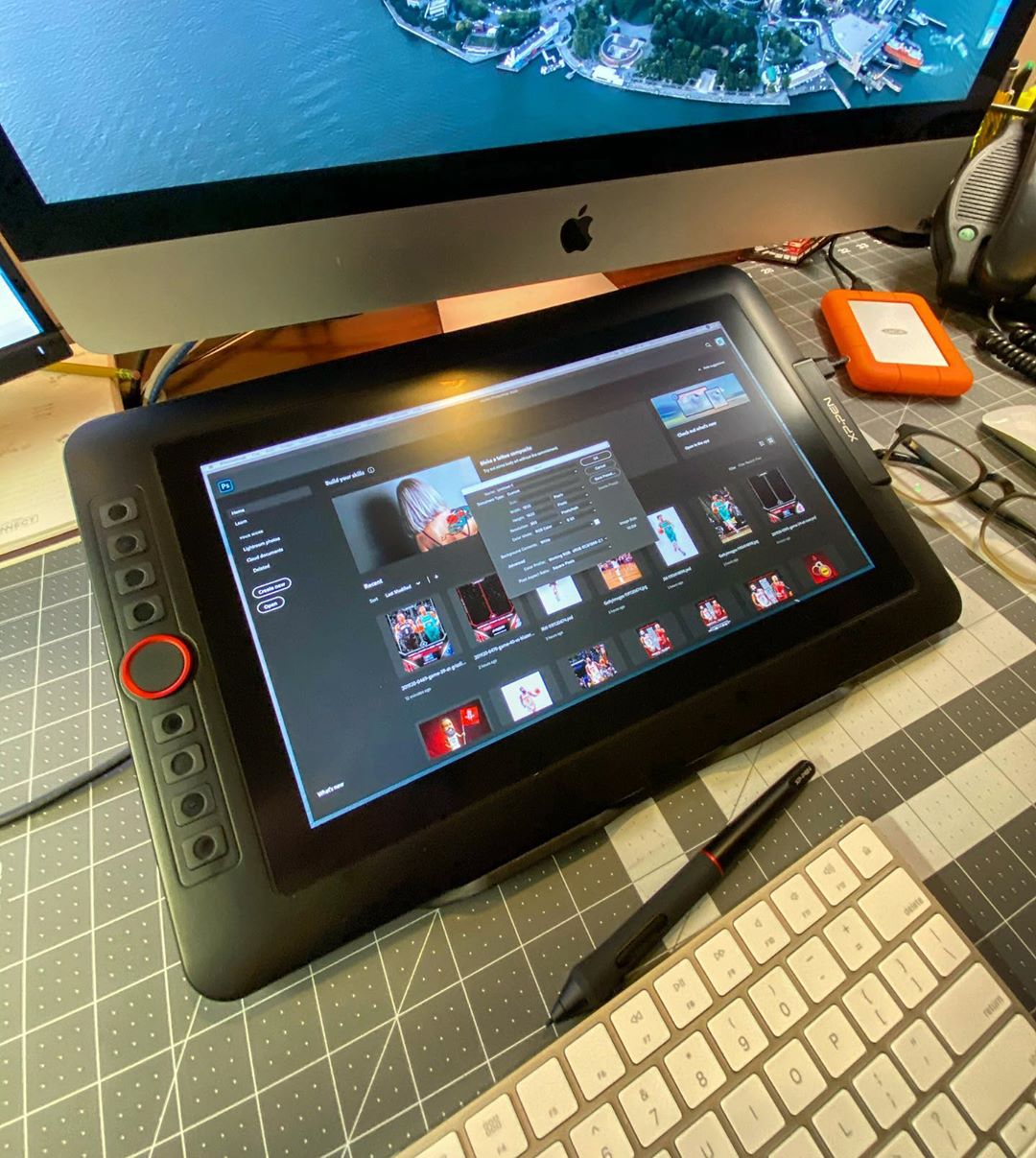 Artist 13.3 Pro has got a bright, and high-resolution display. There is absolutely no delay. The pen has great pressure and tilt support, and the colors are just as great as my Mac's display. As for the only "con", I would say that it's not very mobile. The cable that connects the display to my computer is USB-C on one end; 2x USB-A and HDMI on the other end. With a Mac, this becomes even more of an issue since my computer only has USB-C inputs. It would be nice if XP-Pen were able to make it an end-to-end USB-C connection.
In conclusion, the XPPen Artist 13.3 Pro is a strong competitor in the pen display market, and I fully recommend it for any team looking to bring their work to the next level at a very affordable price. If you're a graphic designer, specializing in sports marketing, please feel free to reach out to me for any questions or further recommendations on XP-Pen products. This is a great company to invest in and the product's quality speaks for itself.
About Us
Originated from 2005, XPPen is now one of the top brands under HANVON UGEE, integrated with digital drawing products, content and service as a globally notable digital brand of digital art innovation.
Learn more
KNOWLEDGE
ROUNDUPS
ANIMALS
TIPS
FOCUSED
PLANTS
BEGINNER
OTHERS
INTERVIEW
Join Our Newsletter Today
Stay in the loop with our latest artistic innovations and special offers