12 Best Free & Paid 2D Animation Software for Beginners
BEGINNER
XPPen
2023-08-22 14:57:41
8 min read
The animation industry is much in demand since a decade. It is because animation serves many purposes. It simplifies the message you want to convey, holds people's attention better than other types of content and educates and entertains at the same time.
2D animation software have gained a lot of popularity and are being used in a wide range of projects. Which can help you out in making funny cartoons, illustrations, explainer videos, or informative shorts.
You will be amazed to know that 2D animation is rooted deep in the history of movie-making and has now become a wild thing. 2D animation software also comes handy to make illustrations for games and mobile apps.
2D animation software is often required for the creation of complex animations and are used by professionals like game developers, cartoonists, architects and artists. Some of the main features that are looked for in a good 2D animator are motion & animation, production environment, proper input & output system, character creation and stage & SFX.
Creating exciting and intricate stories has become an interesting and fun activity with the advent of so many 2D animation software.
You can unleash your imagination and build interesting and funny characters, and more. You can then use your creations in presentations, advertisements, or simply add them to your website.
Are you scavenging for the top 2D animation software for PC? Then you are in the right place. This article will be covering some of the best 2D animation software with their pros and cons to help you find the one that suits your needs.
Some of them are free and some of them are paid. But before choosing a 2d animation software you need to know about the important features of those softwares.
Top 10 best software for 2D animation
There is nothing called Best animation software. It highly depends on what you want to do and achieve. Sometimes it also becomes a personal preference. There is a number of animation software to do different jobs.
1. Toon Boom Harmony
Platforms: Windows, Mac OS | Price: Paid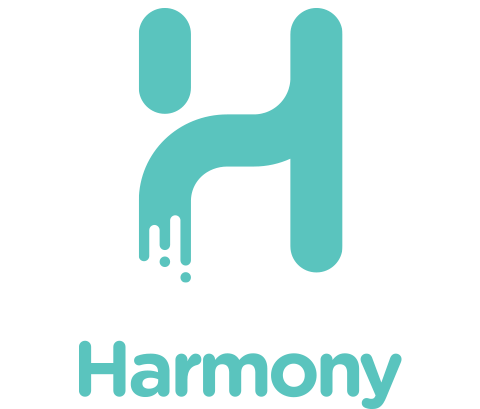 When it comes to digital production, you can count on Toon Boom Harmony as it is considered as the gold standard in the field of 2D animation.
You can create art and emotion in a variety of styles with this end-to-end animation software. Whether you prefer to have a cutout or paperless animations, Toon Boom Harmony can be the best choice to set the trends for top-notch and award-winning animations.
It is designed for 2D animation but has 3D control over the stage, allowing you to see and manipulate objects on multiple layers in a 3D environment. On top of this there is control over cameras which other software packages do not incorporate. It has the best of both worlds when it comes to hybrid animation tools.
The latest in shading, lighting, and special effects can give more life to your series and characters. It has three packages naming essential, advance, and premium.
Toon Boom Harmony is one of the best paid animation software. It might be expensive for beginners. However, it has a perfect interface, intuitive controls, streamline environment and is used by professionals the world over to produce some of the best animations on the planet. Some examples of this are, Family Guy, Archer, South Park, Rick and Morty, SpongeBob, Bob's Burgers, Simpsons, and Clarence just to name a few.
Toon Boom Harmony features of Advanced color pallettes and painting options , Cut-out animation tools and Conventional paperless animation . It is best suited for narrating a story through 2D images, creating an art piece, or creating a message for your audience.
It is professional software that contains vector and bitmap tools to create art, 3D imported models, and best suited for creating multiplane scenes with z-depth. It may take some time to master the learning curve of this software; it is worth it.

2. Adobe Animate cc
Platforms: Windows, Mac OS | Price: Paid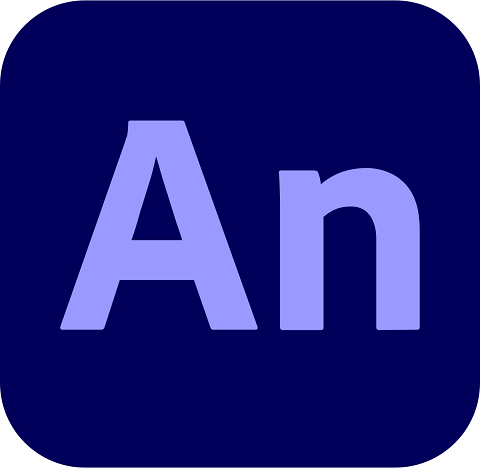 This software, once known - not that long ago as Adobe Flash and before that as Macromedia Flash has been around for almost 20 years. This gives you a wonderful collection of learning resources from online courses, DVD's, web videos, books, and entire sites devoted to animating in Flash.
It is very easy to use. A variety of layouts for every screen size and monitor setup. The timeline and stage are easy to navigate, making it simple to create walk, run and other cycles, and then embed them in other videos to allow for reusable animated sequences. Pressure sensitivity when drawing with a graphic tablet, and the ability to scrub through the audio when synching dialogue.

If you need to create vector graphics and animation, Animate is the right tool for you. Excellent vector brushes in all sorts of styles for being able to create a large variety of characters.
We can use Animate CC to create a variety of animated content such as animated cartoons, advertisements, games, and other interactive content to publish on platforms such as HTML5 Canvas, Flash Player & Air, WebGL, or custom platforms such as Snap SVG. It includes an option to add certain actions without having to actually code. More Possibilities in the Future.
Animate CC has the new ability to export a project as an .oam file, making it possible to directly import your work into Adobe. Creative Cloud membership allows access to all latest features and fixes as well as other software you might find useful .
Adobe Animate offers support for video and audio embedding, ActionScript scripting, rich text and raster graphics.
The final work that you can create using Adobe Animate stands out from others because you can achieve high-quality results through frame-by-frame animation that lets you create more expressive characters.
Animate is one of the best 2D bone animation software. For more realistic effects, it includes bone tool animations so you can add bones to your characters.
This 2D animation software can bring banner ads and cartoons to life by the terrific feature that it offers. Artists can create animated avatars and doodles quickly and effortlessly as compared to other tools available. Intuitive layout, so that even the common user can easily get used to it . This is among the cheapest and cost-efficient tools available in the market.
3. Moho
Platforms: Windows, Mac OS | Price: Paid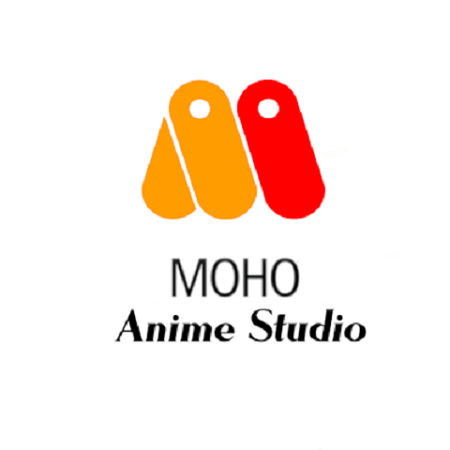 Moho was formerly known as Anime Studio and offers everything you need to create eye-catching animations for presentations, games, illustrations, storyboards, etc. It's a proprietary vector-based 2D animation software for animators. You can easily import and export vector files in this application.
It offers two version, the Debut and the Pro . The first one doesn't have all the functions that the Pro version has, plus the Debut version is a bit more restricted in terms of possible length and image size. The debut is for hobbyists and beginners while the pro offers working professionals its most advanced tools.
Moho is more of a "purpose built" tool that is heavily focused on rigging and animation of characters (though it does have a frame by frame workflow as well.) . It allows you to create unique textures and effects for the characters. You can expand your animation toolkit, which will improve the quality and workflow of your projects.
It has many great and intuitive 2D-vector drawing tools. You can even fade the color of your 2D vector into another color and into a fourth and fifth color easily, while its being animated.
Adding and layering soundtracks or vocals is easy to do in it as well. You can easily fade them in or out. now it offering the brand-new freehand drawing capabilities, bitmap options.
It has a complex bone system for rigging and even supports the Unity engine. You have an option to use multiple layers for carrying out complex animated tasks. And, its amazing bone-rigging capability lets you skip frame-by-frame animation, as it enables you to add skeletons to characters easily, saving you a lot of time, while creating a sequential timeline.
There are several good videos online on how to work with the software focusing on scene setup, character creation, and audio synching. The only thing that is a drawback is that it has quite a steep learning curve. The tools are not as intuitive as other software packages, the timeline is not as easy to work with and manipulate and if you have ever used another environment there is a lot of unlearning you will have to do to move over to this package. However. For the price if you are just starting out it is a great go to.
4. TVPaint
Platforms: Windows, Mac OS , Linux, Android, AmigaOS | Price: Paid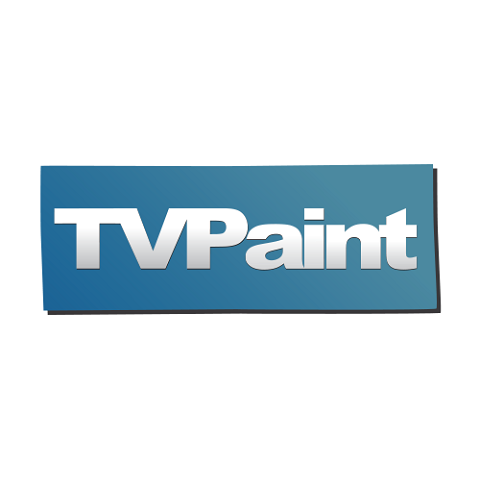 A french animation software, TVPaint is the all-in-one 2D animation software you'll ever need. it simulates animating traditionally, with pencil and paper. It has been used to create many animated and otherwise movies.
It's based on bitmap technology. No confusing vector art or tweening or keyframes vs regular frames. If you want to animate traditionally and redraw every frame, use TvPaint.
Thanks to this technology, you can animate natural renderings (gouache, watercolor, oil painting, crayon, pen…) traditionaly (image by image). TVPaint doesn't impose a graphical style nor a workflow. Feel free to mix animation on paper and digital animation, do rotoscopy, use different software or simply make your project with TVPaint entirely.
You will get all the essential tools and feature to animate efficiently without the paper stage. Navigating across the images in the timeline like image marks or bookmarks is handy with this 2D animation software. The flip-flop feature enables the user to customize the preview of the animation by conveniently setting up the shortcuts. The out of pegs can be used to adjust the Light table display through rotating, moving, and scaling. You are going to love this tool with improved features.
Tvpaint enables you to modify live camera parameters like tint, luminosity, hue, etc. This tool enables you to manage the layers and images. You can make storyboards and view them instantaneously as animatics. You can touch up images with a drawing tool . It allows you to combine many FX (effects) within the FX stack. You can use a graphics tablet to handle the opacity, size, jitter, and angle of brushes in real-time.
But not everybody has an extra thousand dollars to spend on TvPaint, so I think you should look at multiple programs before choosing one. This software is for professional animators and studios.
5. OpenToonz
Platforms: Windows, Mac OS, and Linux | Price: Free
Opentoonz is most certainly an amazing free 2D animation suite if you want to get into REAL 2D (frame by frame ) animation. It won't hold your hand like other expensive software and you won't have a simple time creating silly potato heads that can talk or stick men jumping over buildings. It is aimed at animation ARTISTS - people who can draw, animate and create.
So OpenToonz is a new free, open-source animation program that has been used by Studio Ghibli and on shows like Futurama and Steven Universe. Studio Ghibli is the Japanese anime film studio responsible for movies like My Neighbor Totoro, Princess Mononoke , Spirited Away and Kiki's Delivery Service.
You can also plug-in SDK effects and change picture styles using artificial intelligence. This includes changing picture styles, affected incident light, wavy distortion, digital painting,compatibility with raster and vector etc. As an animator, you can freely add any specialised effects to OpenToonz, thereby creating stunning animations.
A fun fact about OpenToonz is that it has a high level of customization. The software has a wide range of keyboarding shortcuts to use for easy access in rendering and animating your projects and has an impressive variety of animation effects including lighting effects and picture styles. Some of the features include onion-skinning and frame-by-frame animation, so you don't have to redraw your work at every frame.
Just like the paid version, OpenToonz is great to use. It combines both traditional drawing and 2D animation and has many features (dynamic palette, tweening coloring, bitmap tools etc).
OpenToonz features extremely powerful drawing tools which help in scaling and modelling of animation features. It's very efficient when it comes to frame-by-frame animation and along with features such as tweening and tracking; the frame integration is almost seamless. Scripting is another convenient feature added to its list. Particle Systems are another of its added features which help in minute and intricate animation tweaks.
It is compatible with 4 types of scanning. It allows you to save settings of scanning. To animate a drawing, you just have to scan it. users can modify the source code to add specific features to this simple animation software. So, once the user has got enough knowledge and expertise about this tool, he can bend and mold the toons to his whim. But for beginners, getting started with this software can be a little bit daunting.
However, the downside of Opentoonz is that the design of its user interface is outdated compared to other 2D animation software in the market. Regardless, users would still have an exhilarating experience.

6. Synfig Studio
Platforms: Windows, Mac OS, and Linux | Price: Free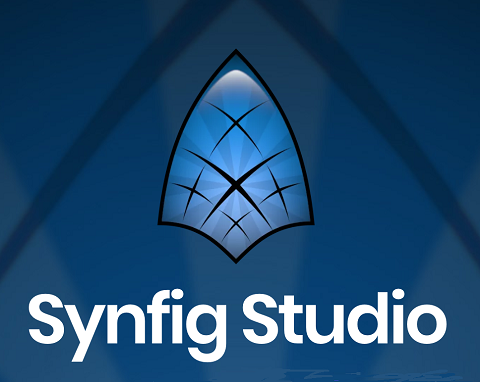 Synfig Studio is an open-source, free timeline-based, and 2D vector graphics computer animation program. Synfig Studio is a real back-end and front-end application, that allows you to design your animation in front-end and render it in backend at a later time even on another computer, without having to connect the graphical display.
Synfig Studio allows users to create powerful animations without having to graph and sketch frame by frame. You can create animations with the help of bitmap and vectors in Synfig Studio and all this can be done just by adopting.
Synfig was designed to look like and work similar to Adobe Animate , so if you've used Flash in the past, you will quickly learn the Synfig workspace. It includes a number of advanced animation tools, including vector tweening, layers and filters, and bones. Synfig gives you a lot of power – and it's all free.
The best thing about Synfig is that it provides more than 50 layers you can choose from to create simple or professional animation. It does not impose any limitations on you. these layers are of various types; geometric, gradients, filters, distortions, transformations, fractal and a few others.
Synfig has basic features for syncing your animation with soundtrack using Sound Layer. Linux users can get all benefits of full-featured audio editors through the JACK integration.
By Synfig Studio, you can transform any vector image into another form as it offers powerful tools to give you full command over your vector artwork. Calculating the frames has never been so handy. You just need to set the key positions, and Synfig will calculate the in-between frames automatically.
You can also enjoy some pro features that are surprising in this free drawing animation software. For instance, Synfig offers support for gradient routes with which you can shade your drawings, manipulate vector lines, use a grid, use onion-skinning and choose from a variety of blend methods for your drawing.
Overall, Synfig is a great application for those who have a little experience handling animation software. The community behind this animation program is one of the best, with hundreds of tutorials and videos to learn from.

7. Pencil 2D
Platforms: Windows, Mac OS, and Linux | Price: Free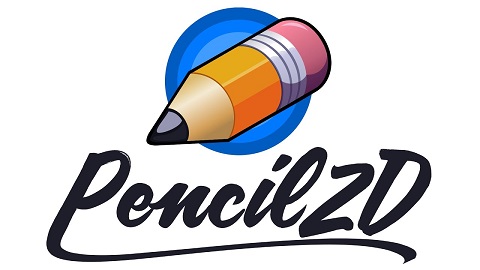 If you are into traditional hand-drawn animation, then maybe Pencil 2D is a great software to start your animation project. This free software lets you use both raster and vector graphics and you can switch easily between the two types of artwork. It started as a simple "pencil test" at first and developed into animation software.
Pencil 2D is a cross-platform tool and lets you focus on animating even when you are on the go. Since the software is completely free and open source, users can have access to the source code and add features. No matter if you use it personally or commercially, the features can help you out in every project.
The user interface is simple and intuitive, letting you create your compositions in color, with a pencil, pen and brush tools. Anyone with little to no experience using animation software — even total newbies — will be able to tell at a glance what they can do with the software.
The tool features layers, a timeline with a simple keyframe manipulation system, onion-skinning, colors, pressure sensitivity, workspace toolbars and panels that you can rearrange to fit your animation needs and workspace.
Animators will appreciate the clean, uncluttered timeline where it is quite easy to add new keyframes on different layers, duplicate, change the frame rate and work quickly to create animations with minimal fuss.
It's focused on traditional frame-by-frame animation so every frame is made from scratch. It comes with a manual to learn how to use the program adequately. The program is lightweight and doesn't use large amounts of RAM, so almost any computer can handle it. It can be used by a graphic tablet and pen.
This best free 2d animation software is lightweight as there are not many tools present in it. It does not support shapes tools due to which it becomes impossible to create or draw shapes. advanced animators may not find that the features are robust enough for their preferences.
Pencil 2D is true to its name, as it fully supports 2D animation only. If you are looking to learn basic cartoon animation principles, Pencil might be a great choice. Moreover, you can easily produce good quality drawings and animations with this free 2D animation software.
8. TupiTube
Platforms: Unix-like, Windows, Mac OS | Price: Free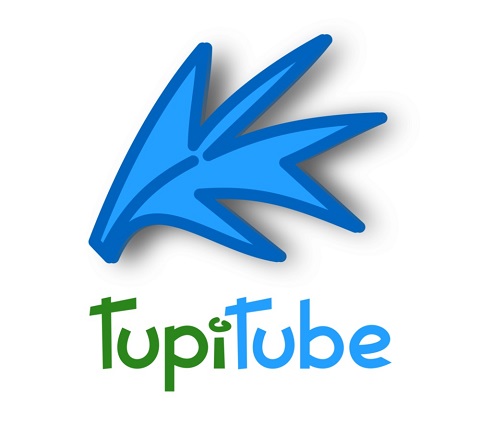 TupiTube is one of the best free 2D animation software for beginners which created by Maefloresta Inc. It's free and open-source , compatible with phones, tablets, and PCs. It was created by two animators to encourage the animation industry in Latin America. It's free and open-source, so you can download it to see if you like it.
It's basically an amateur animation very popular among kids, students, and teachers. Schools and colleges are a market for Tupitube. Its simplistic design and UI is very easy to use for beginners. It also a virtual assist feature to help with the animation process.
Tupitube can help create a range of animation features. Hand-drawn animation feature is the most commonly used followed by Cut-Out animation. Even though it might appear amateurish, Tupitube does have advanced functions such as Rotoscoping and Stop-Motion animation.
It offers features like basic tools for vector illustration, support for tweening of positions and colors, a library panel to organize files, and different formats for exporting. The goal is to eventually reach a professional level for more advanced users.
TupiTube does seem to be focused on hand drawn/traditional animation i.e. the kind where you draw each frame yourself. It comprises of basic illustration tools that are easy to understand for beginner animators. Pencil, color, tweening tools, exposure sheet, import SVG image file and export animations are the key features.
If you have no experience of animation software at all TupiTube is probably a good place to start. The software is aimed at complete novices from children to amateur animators. It's likely that you'll be up and animating something very quickly.
From what I've seen you could probably use TupiTube to create good quality animation for a web series etc. but that'll depend on how confident you get with it, and pushing the boundaries of what it can do.
9. Blender
Platforms: Windows, Mac OS, and Linux | Price: Free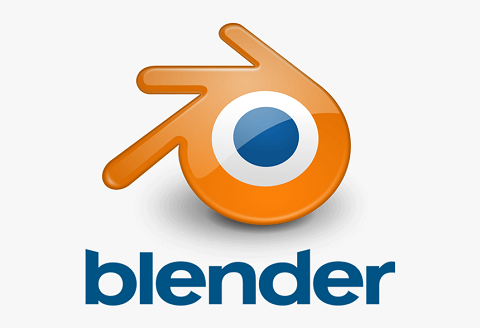 Blender is a free 3D Animation software and we can also make 2D animations. Blender is a free animation software that has been able to get a lot of love from its community of various kinds of professional and business owners. It has a wide range of tools that allow you to create 2D, 3D, or even mix 2D and 3D objects in your video.
It has a jaw-dropping rendering feature that allows you to smoothly process layers, characters, background, and other objects in the video. Along with that, you can use its amazing video-editing tools for cutting, slicing, adjusting layers, and more.
As of Blender 2.8, the grease pencil system has been revamped into a full 2D animation tool. we can create the story, script, storyboard and animatics using the grease pencil as a primary tool.
Through its open architecture, Blender provides cross-platform interoperability, extensibility, an incredibly small footprint, and a tightly integrated workflow.
This tool allows you to import or export videos in MPEG, QuickTime, and AVI file formats.
Keep in mind that you need to spend a little bit of time on learning features of Blender before you can fully harness the power of this powerful software.
10. DigiCel FlipBook
Platforms: Windows, Mac OS | Price: Free + Paid Plan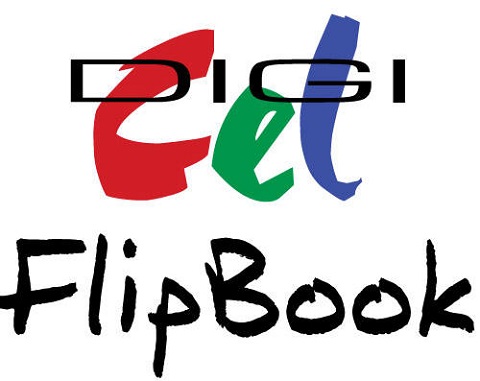 DigiCel FlipBook was Considered as one of the easiest 2D animation software on the market. It come with Free version ( with a watermark) , Lite Version , Studio Version , Pro Version and ProHD Version for different grades. It was created with the intention of duplicating the animation process in its traditional form, much like Toon Boom Harmony and TVPaint.
As FlipBook wants to keep the traditional aspect and the traditional toolkit of the animation, it does not support skeletal animation. Thus each frame has to be created and drown separately and inbetweening is performed via onion skinning.
The toolkit is raster-based and supports direct digital input of a drawing using graphics tablet and scanning the physical drawing via either webcam or TWAIN-compliant scanner.
FlipBook is easy to use for beginners and pros who want to improve the editing experience. It is a powerful video editor that you can make 2D animation with various functions like syncing sound with animation, scanning cells, and more. Want to add sound, just drag a sound file onto the xsheet.
If you enjoy drawing and you've always wanted to create your own Disney-like cartoon, this software will suit you well. It's definitely an old-school approach, but if that's the way you roll, FlipBook is the software for you.
11. Powtoon
Platforms: web browser-based | Price: Free + Paid Plan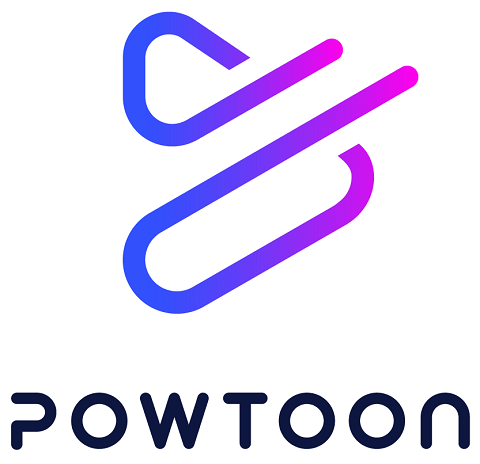 PowToon is an interesting 2D animation software developed for business use. if you own a small business or a website and you want to stand out in the crowd, this tool will help you achieve that.
PowToon is a web-based animation software that allows users to create animated presentations by manipulating pre-created objects, imported images, provided music and user-created voice-overs. It allows you to move scenery around, props, move your characters.
The user interface is very intuitive and you'll quickly learn how to use the tool without even watching dedicated tutorials. it enables you to create 2D animation videos online without investing a lot of time in learning new skills and spending money on video equipment.
It's a great tool for beginners, with several professional-looking templates to choose from, including animated explainer and infographic-style videos, as well as templates built specifically for product promotion. You can also start from scratch or import a theme from PowerPoint.
Powtoon uses an Apache Flex engine to generate an XML file that can be played in the Powtoon online viewer, exported to YouTube or downloaded as an MP4 file. It supports full 1080 HD quality videos, which means that you do not need to compromise simplicity and price with quality.
The wide range of features offered by the free version of this software can't be ignored. In fact, this is a one stop solution for all your animation needs. Once you start producing and uploading 2D animated videos with PowToon, you can switch to its paid versions to get more features and publish mind-boggling videos.
12. Animaker
Platforms: web browser-based | Price: Free + Paid Plan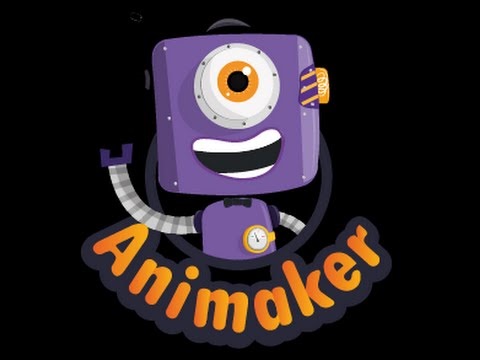 In explainer video industry, the demand for quality video is huge. They need a digital vehicle which can explain their business instantly and engagingly like an elevator pitch.
Animaker is a online simple animated video making app which helps a wide range of users to craft videos of studio standard without much training or external guidance. Everything starts with just a simple drag and drop.
Animaker is much like PowToon in that you set up a storyboard and animate the characters or props in that scene. Animaker's helped over 5M people create awesome videos by themselves! And is trusted by some of the world's leading brands. It's used by companies like Google, Verizon, and Pepsi.
Animaker provides numerous animated characters, icons, properties, BGs, maps, and charts. It is one of the best 2D animation software that helps you to create an ideal video for your organization, presentation, freelancing projects, as well as personal projects.
The software is cloud-based, and was launched in 2014. With Animaker, you can create 2D and 2.5D videos, animated infographic videos, handcraft videos, whiteboard videos, typography animations, and more. it addding a perfect mix of UI experience, simplicity in video making and equally a well qualified video to be proud off.
The software provides online tools to create and edit video animation. Animaker uses both HTML5 and Adobe Flash to create animated videos that can be exported to Facebook, YouTube or downloaded as an mp4 file. The software is also available as a chrome extension in the Chrome Web Store.
Summary
There is a range of premium and advanced animation software tools also available on the internet which comprise even more features and are heavy duty to carry out many animation simulations in one go. But for most of the animation process to take place, the mentioned software in the blog should be more than sufficient.
The best free & paid animation software really depends on your skill level, your hardware, and the types of videos you want to make.
There is a plethora of 2D animation software, and choosing the best one can be challenging. To connect with your audience, you need some visuals to convey your message effectively, whether you want to increase the sales of a business or want to earn some bucks through funny videos.
Thus, it would help if you recked your brain before making the final decision. It is advised that you should check out the features that the software offers along with the price that you need to pay to use them.
Once started with those animation software, sooner or later, you will notice that, drawing with mouse is tedious. Then you may want to get a drawing tablet like XPPen Artist 15.6 Pro.You might even find that pairing your drawing tablet with a free drawing software is the ideal setup for honing your skills.
Also, tool is just tool. To create professional looking animations, you must learn principles of animation. Only then, the chosen tools may help you.
Regardless, we are all so fortunate to have such a great little menu of animation programs to choose from in this day and age. No matter your preferences as a beginner animator, you can find a 2D animation program for you.
About Us
Originated from 2005, XPPen is now one of the top brands under HANVON UGEE, integrated with digital drawing products, content and service as a globally notable digital brand of digital art innovation.
Learn more
ANIMALS
TIPS
KNOWLEDGE
ROUNDUPS
FOCUSED
BEGINNER
PLANTS
OTHERS
INTERVIEW
Join Our Newsletter Today
Stay in the loop with our latest artistic innovations and special offers