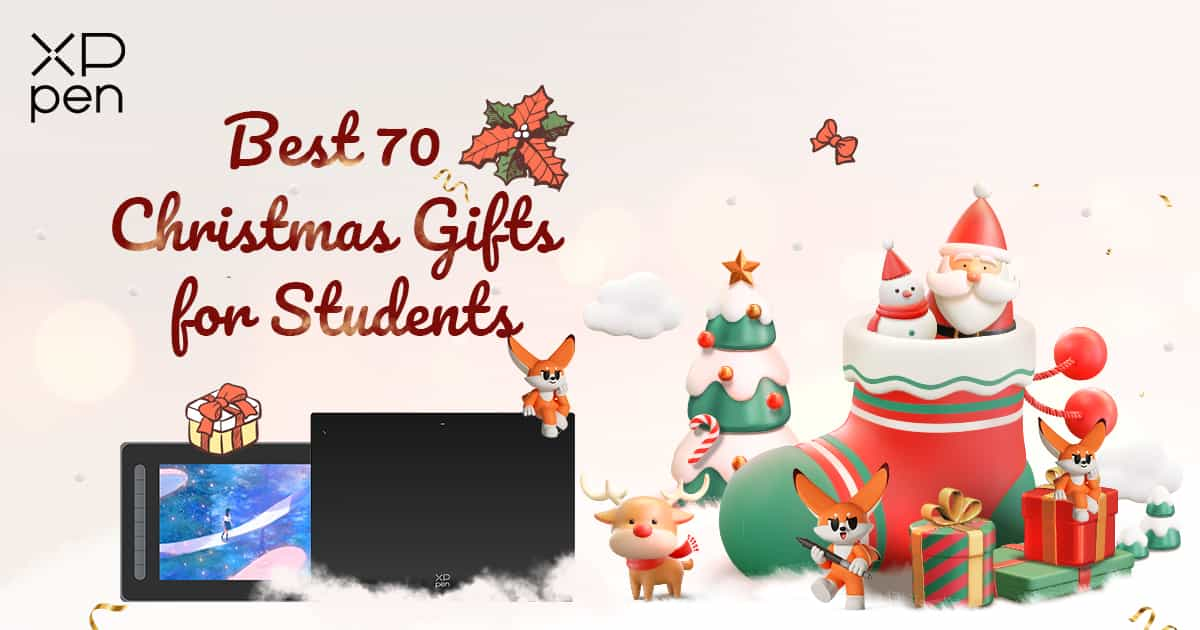 Best 70 Christmas Gifts for Students in 2023
TIPS
XPPen
2023-11-21 11:59:51
10 min read
The holiday season is upon us, and it's time to spread the festive cheer by choosing the perfect Christmas gifts for the students in your life. What better way to celebrate the Holidays than by giving the best gifts?
We've compiled a list of the best Christmas gifts for students that are practical and creative that they will surely love. We listed them in categories by age and recommended great gifts for nursing, medical, and law students too.
Check out the lists to choose the best Christmas gifts for students in 2023!
Best Christmas gifts for college students
1. Drawing Display
Give the college student in your life a practical and inspirational gift this Christmas: A drawing tablet. This versatile tool nurtures their creativity, enhances their productivity, and equips them with valuable digital skills for the future. Whether they're an aspiring artist, a tech-savvy student, or simply looking to add a dash of creativity to their college journey, a drawing tablet is the perfect present to light up their holiday season. Make their Christmas memorable with a gift that fosters a world of possibilities.
We recommend XPPen drawing displays for you. XPPen originated in 2005 and has become one of the top brands of HANVON UGEE. Since its inception, XPPen has been committed to supporting the new generation of designers and enthusiasts and helping them realize their creative dreams.
Pen tablets created by XPPen have a high quality. The price varies from $29.99 to $539.99. No matter whether your budget is big or small, you can find the product that best suits your needs.
Artist 15.6 Pro is one of the best-selling drawing displays of XPPen. The dimensions of the XPPen Artist 15.6 Pro are 443 x 280 x 12.6 mm. The stylus is battery-free with 8192 levels. It is compatible with Windows 7 (or later), Chrome OS 88 (or later), Linux (Detailed versions), Mac OS X 10.10 (or later).

2. Laptop
Laptops are a staple in everyday college life nowadays. College coursework typically involves extensive research and writing. A laptop allows students to access online databases, libraries, and research materials, making it easier to gather information and complete assignments. They provide a convenient platform for taking digital notes during lectures.
If you have enough budget, sending a laptop as a Christmas gift for college students is the best choice.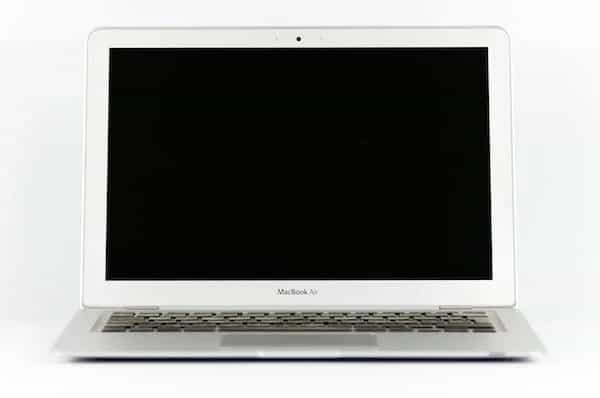 3. Noise-Canceling Headphones
College students spend most of their time living in groups. If they want to eliminate external interference from studying or doing things they like, noise-canceling headphones are essential. Giving them a pair of noise-canceling headphones is very thoughtful.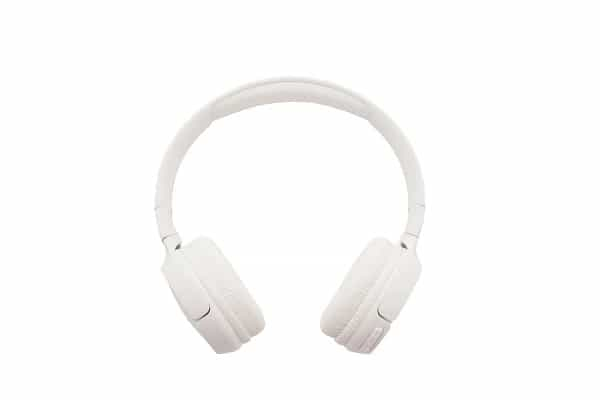 4. Smartwatch
College students can arrange their own time relatively freely, and it is very beneficial to use this time to enhance their physical health. Smartwatches can not only help college students with time management but also play a very good role in health monitoring. Many smartwatches have pedometers , heart rate monitors, and even oximeters that could help in students' fitness and lifestyle.
5. Portable Charger
For college students who have many courses, how to charge electronic devices in time is a problem. If you give them a portable power supply, it will be of great convenience to his college life.
6. Socks and Hats
Christmas socks and hats are popular festive accessories worn during the Christmas season to celebrate and spread holiday cheer. They are often adorned with traditional Christmas motifs and designs, such as snowflakes, reindeer, Christmas trees, ornaments, and Santa Claus images. Send them to students and have a happy Christmas!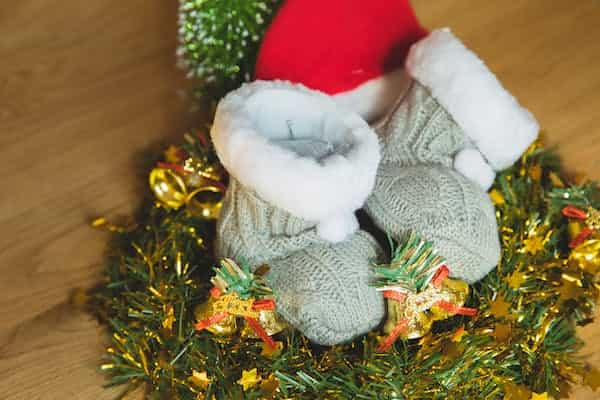 7. Thermos Cup
It would be very considerate and warm to give students a thermos cup in the cold winter. If you want to make it a little more special, you can give the thermos cup DIY Christmas elements and students' unique markings.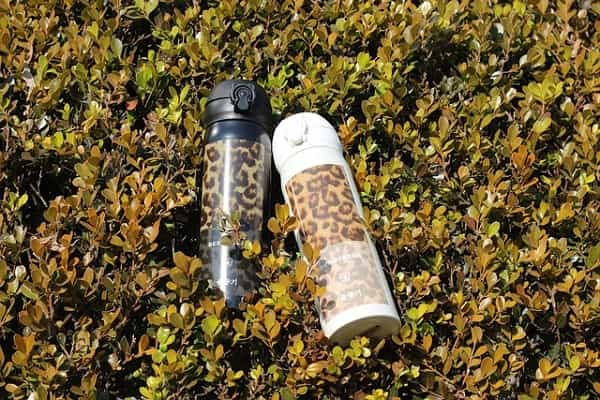 8. Gift Cards
DIY Christmas cards are also a very good choice. You can express your feelings without spending a lot of money. Let's give your students a surprise by referring to the Christmas card ideas provided by XPPen.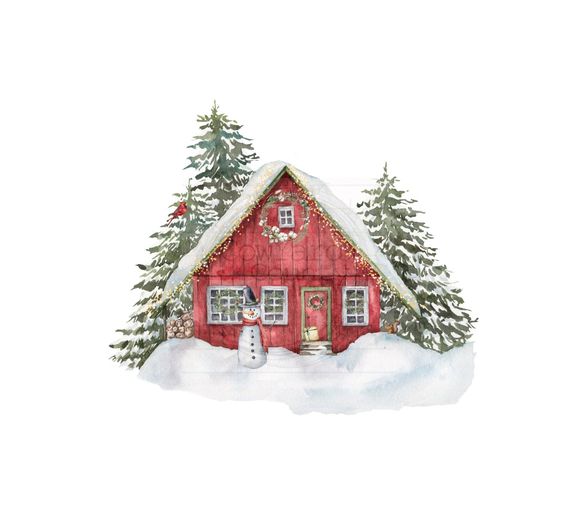 9. Scarf
Things that are made by one's own hands are the best way to express one's feelings. If you are good at handicrafts, knitting a scarf and giving it to your students would also be a great idea. Every winter in the future, when they wear scarves, they will think of you, which is also a very beautiful memory for you.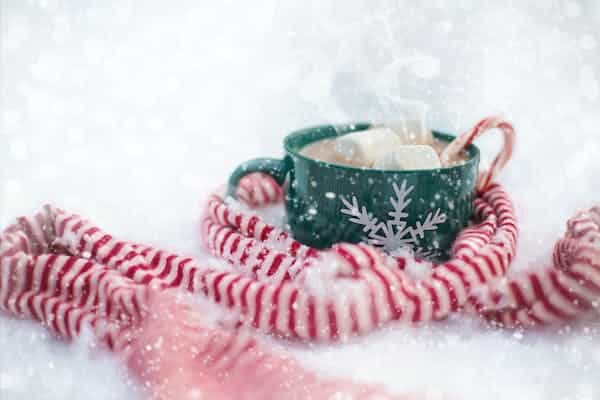 10. Instant Camera
Today's college students like to record their lives. Instant cameras are easy to carry and can print out photos instantly. It is very convenient whether you are taking photos with friends or taking selfies. Giving students a Polaroid can make their college experience more interesting.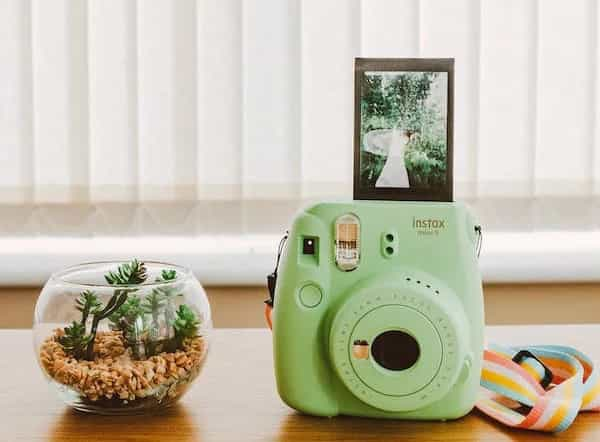 Best Christmas gifts for kindergarten students
1. Art Supplies
Kindergarteners love to express themselves through art. Consider gifting them a set of colored pencils, crayons, markers, watercolors, or a drawing pad.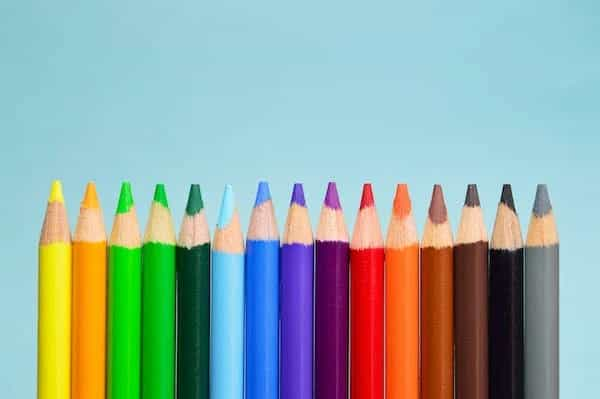 2. Educational Toys
Look for educational toys that promote learning through play. Options include building blocks, puzzles, educational games, and STEM toys designed for young children.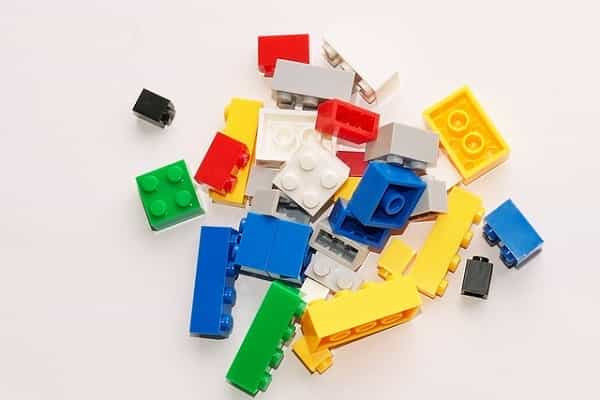 3. Books
Books make excellent gifts for kindergarteners. Choose age-appropriate picture books with colorful illustrations and engaging stories. Consider holiday-themed books or classics like "The Very Hungry Caterpillar" by Eric Carle.
4. Craft Kits
Craft kits inspires kids to get creative. Look for kits that include supplies for making jewelry, painting, or creating fun holiday crafts.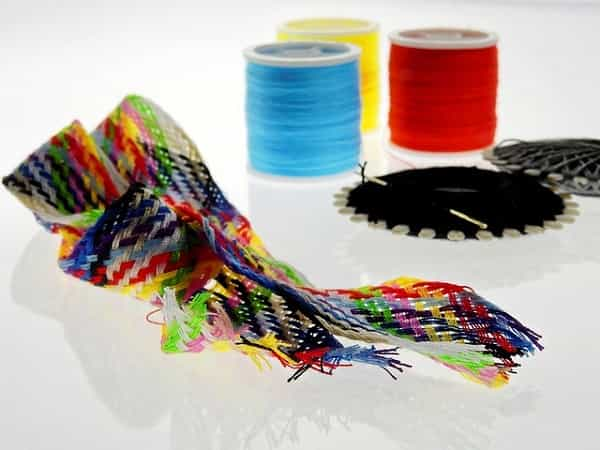 5. Outdoor Toys
Encourage outdoor play with gifts like a soccer ball, hula hoop, jump rope, or a set of sidewalk chalk.
6. Board Games
Encourage outdoor play with gifts like a soccer ball, hula hoop, jump rope, or a set of sidewalk chalk.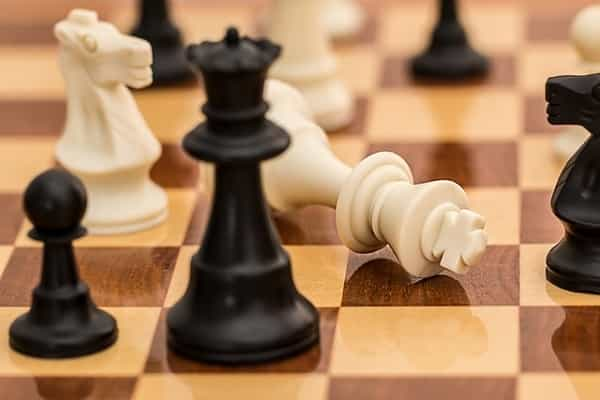 7. Building Toys
Building sets like LEGO DUPLO, GunPla, or Mega Bloks are fantastic for developing fine motor skills and creativity.
8. Stuffed Animals
Soft and cuddly stuffed animals are always a hit with young children. Consider holiday-themed plush toys or animals that match their interests.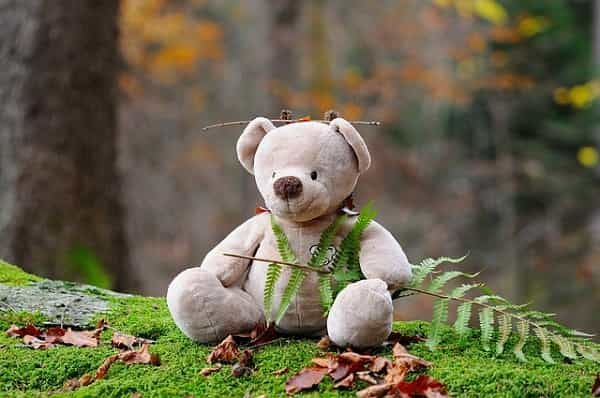 9. Musical Instruments
Musical toys like a keyboard, xylophone, or a set of rhythm instruments can introduce kids to the joy of music.
10. Dress-Up Clothes
Costumes and dress-up clothes allow children to use their imaginations. Think about gifting outfits like superheroes, princesses, or holiday-themed costumes.
Best Christmas gifts for elementary students
1. Drawing Tablets
Primary school students have very rich imaginations and are extremely creative. Drawing tablets allow students to express their creativity digitally.
Drawing with XPPen Deco 01 V2, they can experiment with different colors, brushes, and techniques, fostering artistic exploration.

2. Art Supplies
Even elementary students enjoy creative pursuits. Consider gifting them a set of colored pencils, crayons, markers, sketchbooks, or painting supplies.
3. Educational Games
Look for board games and puzzles that are both entertaining and educational. Games like "Catan Junior," "Rush: A Disney Pixar Adventure," or math-focused board games can be excellent choices.
4. Books
Age-appropriate books are always a good choice. Select engaging novels, picture books, or book series that match the child's reading level and interests. Encouraging kids to develop a habit of reading early on will prove beneficial in the long run.
5. STEM Toys
Science, technology, engineering, and math (STEM) toys encourage problem-solving and critical thinking. Explore options like robotics kits, building sets, or science experiment kits.
6. Outdoor Toys
Active play is essential for elementary students. Gifts like a soccer ball, jump rope, bicycle, or skateboard can provide hours of fun.
7. Craft Kits
Craft kits come in a variety of themes and materials, from jewelry-making kits to DIY science experiments. These can inspire creativity and hands-on learning.
8. LEGO Sets
LEGO sets are not only entertaining but also enhance spatial awareness and fine motor skills. Choose sets based on the child's interests, such as LEGO City, LEGO Friends, or LEGO Star Wars.
9. Remote-Controlled Toys
Remote-controlled cars, drones, or robots can be thrilling gifts for kids who enjoy technology and outdoor play.
10. Sports Equipment
If the child is interested in a particular sport, consider gifting them sports equipment such as a basketball, soccer ball, tennis racket, or a badminton racket.
Best Christmas gifts for nursing students
1. Stethoscope
A high-quality stethoscope is an essential tool for nursing students. Consider models from reputable brands like Littmann.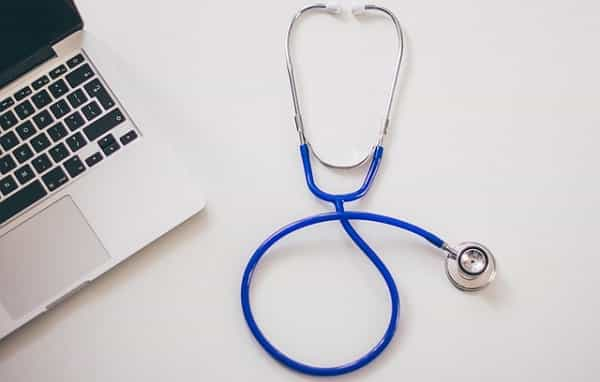 2. Compression Socks
Nursing students spend long hours on their feet. Compression socks can help reduce fatigue and promote better circulation.
3. Nursing Reference Books
Useful nursing reference books or pocket guides can assist students with their coursework and clinical practice. If they are preparing for an exam, some review books can be an option too.
4. Personalized Badge Holder
A personalized badge holder or ID reel can add a touch of personality to their uniform while keeping their ID easily accessible.
5. Scrubs
Comfortable and stylish scrubs make practical gifts. Look for durable, easy-care options in their preferred colors and sizes.
6. Nurse Organizer Bag
A nurse organizer bag or tote with compartments can help keep their clinical supplies and essentials organized.
7. Coffee Mug Warmer
Keep their coffee or tea warm during long shifts.Add some coffee or tea packs while you're to complete the package.
8. Medical Equipment Organizer
A pocket organizer designed to hold medical equipment, such as scissors, penlight, and bandage scissors, can be handy during clinical rotations.
9. Lunch Box or Insulated Bag
A lunch box or insulated bag can keep their meals and snacks fresh during long shifts.
10. Nurse Watch
A nurse-specific watch with a pulsometer can be practical for tracking pulse rates.
Best Christmas gifts for medical students
1. Stethoscope
A high-quality stethoscope is a must-have tool for medical students. Consider top brands like Littmann for this essential item.
2. Scrubs
Comfortable and stylish scrubs are practical gifts. Look for ones made of breathable and easy-care fabric.
3. White Coat
A personalized white coat embroidered with their name or medical school logo can be a memorable and professional gift.
4. Medical Reference Books
Comprehensive medical reference books or clinical pocket guides are invaluable for their studies and clinical rotations.
5. Medical Equipment Kit
A kit that includes medical instruments like a reflex hammer, tuning fork, penlight, and scissors can be useful for their clinical practice.
6. Medical Scrub Jacket
A warm and comfortable scrub jacket for chilly hospital shifts.
7. Medical Bag or Backpack
A durable bag or backpack designed for medical professionals can help them carry their essentials, including laptops, textbooks, and equipment.
8. Study Aids
Consider gifting medical exam review books, flashcards, or subscriptions to online medical review courses to help them prepare for exams.
9. Personalized Lab Coat or ID Badge Holder
A lab coat or badge holder with their name or a personalized message adds a personal touch to their attire.
10. Coffee or Tea Gift Set
Coffee or tea gift sets, along with a travel mug, can provide the caffeine boost they need during long study sessions.
11. Digital Medical Resources
Subscription to medical databases, apps, or software for quick reference and research can be highly beneficial.
12. Anatomy Models
Anatomical models or charts can assist with their understanding of human anatomy and physiology.
13. Medical-themed clothing or Accessories
T-shirts, socks, or ties with medical-themed patterns or designs can add a touch of humor and style to their wardrobe.
14. Fitness Tracker
A fitness tracker can help them stay on top of their physical well-being during their demanding schedules.
15. Stationery Package
Medical students love writing their own notes and reviewers. Giving them some pens, highlighters, and sticky notes are definitely going to be appreciated.
Best Christmas gifts for law students
1. High-Quality Pen Set
A set of premium pens or fountain pens can make a law student's note-taking more enjoyable and sophisticated.
2. Leather Portfolio
A leather portfolio or padfolio adds a touch of professionalism and is handy for carrying resumes, writing samples, or legal documents.
3. Legal-Themed Books
Consider gifting books related to law, legal history, or famous legal cases. Look for engaging reads that can provide both knowledge and inspiration.
4. Noise-Canceling Headphones
Law students often need a quiet environment for reading and studying. Noise-canceling headphones can help them focus and block out distractions.
5. Legal-Themed Art
Decorate their study space with legal-themed art, such as a framed copy of the U.S. Constitution or a famous legal quote.
6. Legal Dictionary or Reference Books
A quality legal dictionary or reference book can be an invaluable resource for their studies and future legal careers
7. Ergonomic Chair or Cushion
Law students spend long hours sitting and reading. An ergonomic chair or cushion can provide comfort and support during those study marathons.
8. Professional Attire
A gift card to a clothing store where they can purchase professional attire or a tailored suit for interviews is practical for law students entering the job market.
9. Business and Professional Accessories
Look for legal-themed accessories like ties, cufflinks, or jewelry that can add a touch of legal elegance to their outfits.
10. Legal Document Holder
A document holder or briefcase designed for legal documents can be a stylish and practical gift.
11. Study Guides or Flashcards
Consider law-related study guides or flashcards to help them prepare for exams more effectively.
12. Legal Padfolio
A high-quality legal padfolio with space for notepads, pens, and documents can be a thoughtful and practical gift.
13. Subscription to Legal Journals
Some law students may appreciate a subscription to legal journals or law-related magazines to stay updated on industry trends.
14. Legal-Themed Mugs
Find mugs with humorous legal quotes or symbols to brighten their coffee breaks.
15. Conference or Seminar Registration
Consider covering the cost of registration for a legal conference or seminar related to their area of interest.
To sum up
We hope you've enjoyed this list of ideas for Christmas gifts for students. What matters when giving a gift is not the price, but the consideration for the other person. Remember to think of students' ages and hobbies, and you will give them the Christmas gifts they want.
If you have any other good ideas on Christmas gifts for students, please share them in the comments.
About Us
Originated from 2005, XPPen is now one of the top brands under HANVON UGEE, integrated with digital drawing products, content and service as a globally notable digital brand of digital art innovation.
Learn more
KNOWLEDGE
ROUNDUPS
ANIMALS
TIPS
FOCUSED
PLANTS
OTHERS
INTERVIEW
BEGINNER
Join Our Newsletter Today
Stay in the loop with our latest artistic innovations and special offers