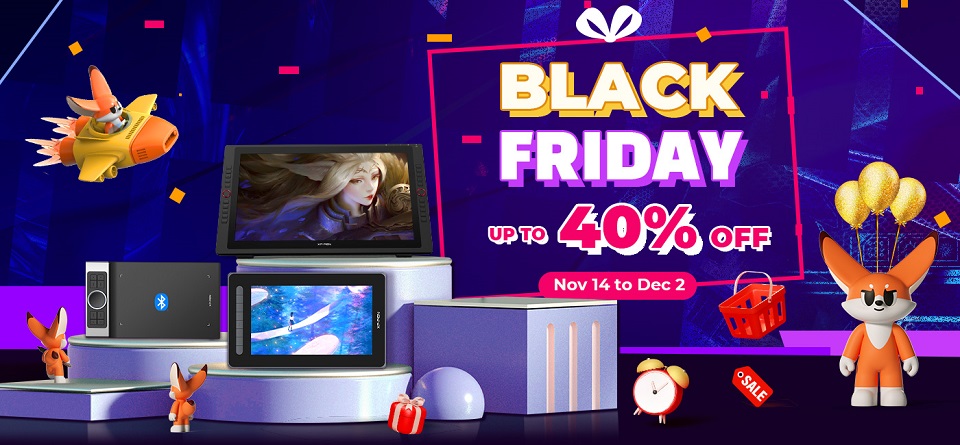 Best XPPen Drawing Tablet Black Friday 2023 Deals & Sales
ROUNDUPS
XPPen
2023-08-23 16:26:12
7 min read
Are you planning to buy an amazing gift for your techy friends or yourself during Black Friday sales 2023?

Black Friday deals are a great way to find Christmas gifts, birthday presents and more.
The best Black Friday deals start earlier and earlier each year. so if there's an item you really want, it may be wise to buy it as soon as a discount is announced.
Want to get the latest and new upgraded version of drawings tablets with exciting discount offers? With Black Friday just around the corner, this is the best time of year to pick up a new drawing tablet— or to upgrade your existing one.
XP-Pen Black Friday special sales 2023 allows you to get your own drawing tablet in the fantastic discount. You can Save up to 40% off deals on all tablets for a limited time from November 14th to December 02th 2023. including cyber monday. Don't miss it.
Considering these deals don't come along often, the XPPen Black Friday discount is a valuable opportunity for budget-conscious buyers to click 'add to basket'.
Why is a drawing tablet useful?
Graphics tablets and pen display monitors are extremely popular nowadays. which is committed to give digital artists 2D & 3D, illustrators, graphic designers, photo retouchers, teachers and students the best budget tools and solutions they need for work.
Similar to a mouse or keyboard, the drawing tablet with digital pen are computer peripherals that connect to your computer. usually the stylus does not require any batteries and you will never run out of ink!
Most of the drawing tablets connect to the computer using a USB cord so they are compatible with either Mac OS, Linux or Windows PCs. The newer models Having recently been upgraded to work with Chromebooks and Android devices.
Using a drawing tablet can help reduce the risk of repetitive strain injuries (RSI) or carpal tunnel syndrome. These tablets could work wonders for people that already have those sorts of wrist problems because it eliminates the repetitive clicking motion that comes with using a mouse.
A few other things worth mentioning would be the fact that the hotkeys on the tablet are programmable so one could set up quick keys specific to them, which would be useful and efficient.
You can use drawing tablet on all apps in your computer like a mouse, but also like a stylus pen on apps which support brush tools. A drawing tablet can make your work in Adobe Photoshop, Illustrator, Gimp, Inkscape and other graphics programs much easier and more effective.
A drawing tablet can be used for 3d art as it can utilize the tablet's pressure sensitivity to make tasks such as digital sculpting, modeling and texturing easier.
Using a classic nonscreen drawing tablet takes a little getting used to but once you do will allow you to do everything that you would use a mouse to do, but dramatically speeds up tasks like photo editing or masking, and gives you a lot finer control once you dial in the pen pressure settings on whatever software you're using.
The pen tool is the ultimate, precise tool for drawing paths. A pen tablet gives you much better control for the Pencil, or the Blob Brush, or the Brush tools (pressure control, angle control) that is speed and freedom in drawing - just like drawing with a marker.
Playing osu game with a pen tablet you get a better flexibility and a faster movement compared to a mouse. you can bend your wrist much faster and save time when doing jumps.
When paired with a compatible application, such as Microsoft Word, PPT, OneNote or the Whiteboard feature, the drawing tablet can simulate the traditional white board & dry erase marker but with the added advantage of saving your work for digital distribution. Annotating PPT slides or electronic documents or even replacing your mouse as a way to navigate through your computer are other common uses for the Pen tablet.
The wide compatibility of drawing tablets also makes them great for developing pre-recorded videos and lectures, in addition to real-time learning. Teachers can create interactive content, then use the tablets to write, edit, and annotate on the screen to make concepts clearer.
Is the XPPen brand worth it?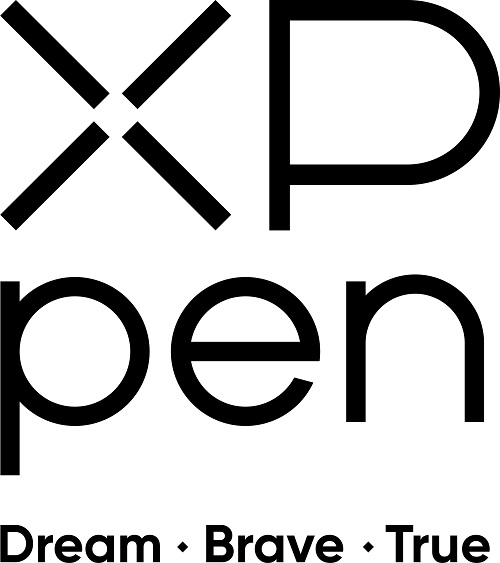 Founded in 2005,XPPen is specialize in manufacturing drawing tablets and graphics displays. It offers tablets in a variety of sizes, features, and prices to suit different needs and purposes. Depends what you want to do and what you need.
XPPen's extensive range of tablets offer professional build quality and excellent software compatibility whilst still being suitable for artists with a smaller budget.
The newest XPPen Artist (2nd generation) series are equipped with the most advanced X3 smart chip pen technologies. It offers 3g low initial activation force,8192 levels of pressure sensitivity and ±60° tilt recognition which will be able to assist you in drawing, sketching, painting, 3D sculpting & modeling, writing, taking notes and photo editing.
The benefit of the cheapest $145 10.1" IPS panel model - XPPen Artist 10 (2nd generation) allows you to work directly on the photos or drawings show on the display .
The most popular model of 15.6" XPPen Artist 15.6 Pro tablet is at the lowest price of its history, let it become the most affordable product. you can have a look.
This also allows you to draw on-screen without having to purchase a expensive standalone drawing tablets such as Microsoft Surface Pro, Smaung Galaxy Tab and iPad Pro.
Take a quick look at all XP-Pen USA official Store Black Friday 2023 Deals below:
1. XPPen Artist Series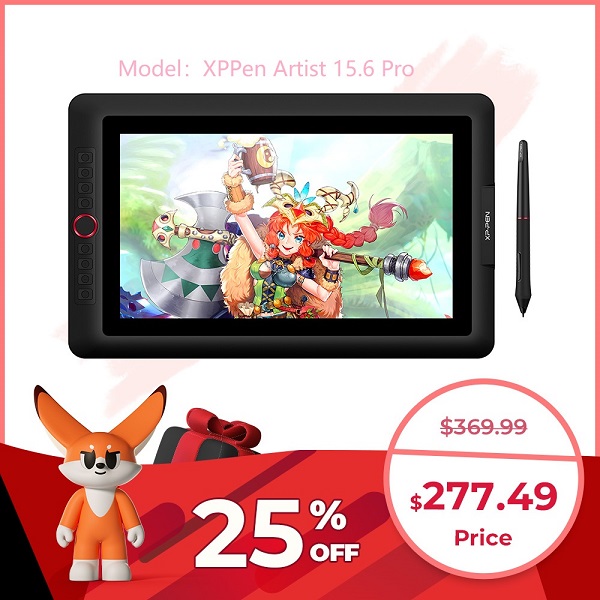 The XPPen Artist series provides great pressure sensitivity, high resolution and excellent color accuracy for graphics applications. it's well-equipped for young professionals and designers to use as their main device.
XPPen Artist comes with a built-in IPS panel display. The screen is fully laminated, which results in less parallax. An anti-glare coating blocks 99.5% of visible light from reaching your eyes, effectively reducing glare.
It will allows you to draw, write, sketch, take notes, sculpt and edit photo directly on the screen . The precision digital pen will provides you with a smooth and responsive writing or drawing experience.
It comes with 2 digital art software trials (Zoner Photo Studio X, Toon Boom) and 3 free drawing programs (ArtRage 6, openCanvas, Cartoon Animator 4), it's a lot of fun.
Artist 10 (2nd Gen) (10.1")
Artist 12 (2nd Gen) (11.9")
Artist 12 (2nd Gen) Gift Edition (11.9")
Artist 13 (2nd Gen) (13.3")
Artist 16 (2nd Gen) (15.4")
Artist 22 (2nd Generation) (21.5")
Artist 24 (23.8")
Innovator 16 (15.6")
Artist 12 Pro (11.6")
Artist 12 Pro Line Friends Edition (11.6")
Artist 13.3 Pro (13.3")
Artist 15.6 Pro (15.6")
Artist Pro 16 (15.4")
Artist Pro 16TP (15.6")
Artist 22R Pro (21.5")
Artist 24 Pro (23.8")
Artist 12 (11.6")
Artist 15.6 (15.6")
Artist 22E Pro (21.5")
2. XPPen Deco Series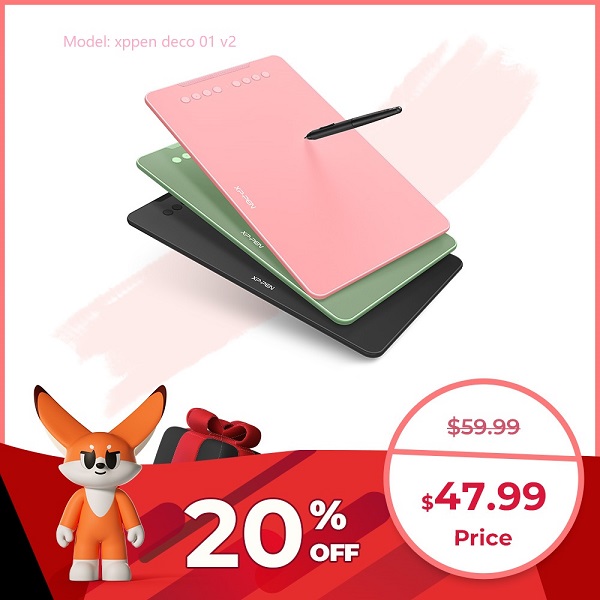 The XPPen Deco series is an easy entry into pen and tablet-based photo editing and illustration on a budget.
XPPen Deco use the most advanced pen technology that it supports 8,192 levels of pressure, 5080 LPI resolution, and 60 degrees of tilt recognition, the most to date.
Some XPPen Deco models can be run via bluetooth, so it's simple to use almost anywhere. But the fact that you can still use it while it is charging makes it worth it right there.
You can use your fingers to navigate, scroll, zoom your artwork with roller wheel. and enough customizable buttons allows you to put your favorite shortcuts like undo or copy/paste at your fingertips.
For creatives seeking a high-quality graphic tablet, XPPen Deco series helps you illustrate, edit images, or design with more natural creative control than ever before.
Deco Mini 4 (Active area: 4 x 3 inches)
Deco Fun XS (4.8 x 3 inches)
Deco Fun S (6.3 x 4 inches)
Deco Mini 7 (7 x 4.37 inches)
Deco Mini 7w wireless (7 x 4.37 inches)
Deco MW Bluetooth (8 x 5 inches)
Deco Pro S (9 x 5 inches)
Deco Pro SW Bluetooth (9 x 5 inches)
Deco L (10 x 6 inches)
Deco LW Bluetooth (10 x 6 inches)
Deco 01 (10 x 6.25 inches)
Deco 01 V2 (10 x 6.25 inches)
Deco 01 V2 Line Friends Edition (10 x 6.25 inches)
Deco 02 (10 x 5.63 inches)
Deco 03 wireless (10 x 5.62 inches)
Deco Fun L (10 x 6.27 inches)
Deco Pro M (11 x 6 inches)
Deco Pro MW Bluetooth (11 x 6 inches)
3. XPPen Star Series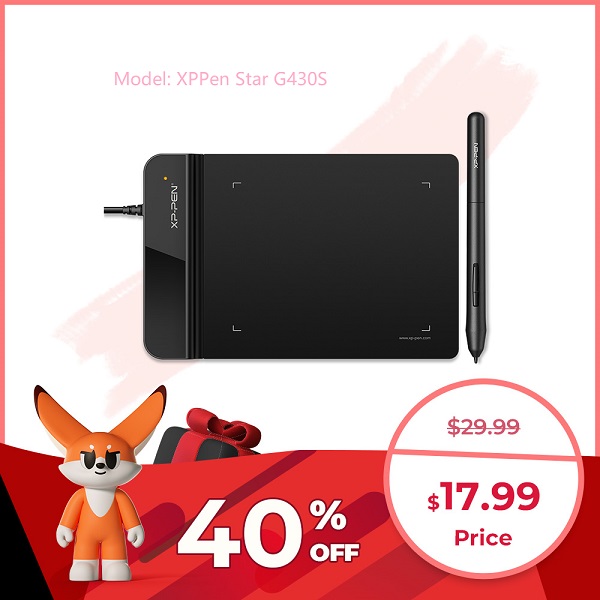 The XPPen Star Series entry level tablets are a great option for novices and hobbyists alike, if you do not need all the bells and whistles. which are good and affordable for doing sketches, illustrations, digital editing, taking notes, online teaching, playing osu,..etc.
With 8,192 levels of pressure sensitivity, the stylus is very responsive. It doesn't require charging, as it draws power from the tablet through XPPen's electro-magnetic resonance (EMR) technology, which eliminates the need for a battery.
XPPen Star may be a cheap choice but when it comes to real-life uses it is no less than any expensive tablet. The strokes are smooth with virtually no lag.
Star G430S (Active area: 4 x 3 inches)
Star G640 (6 x 4 inches)
Star G640 Line Friends Edition (6 x 4 inches)
Star G640S Android (6.5 x 4 inches)
Star 05 wireless (8 x 5 inches)
Star G960S (9 x 6 inches)
Star G960S Plus (9 x 6 inches)
Star 03 V2 (10 x 6 inches)
Star 06 wireless (10 x 6 inches)
Conclusion
The graphic tablet is a good choice for any type of designer who spends hours on image editing, illustration or design work.
It open up new horizons in your artistic path and it will be worth to try them if you wish to work on digital art.
Create & design your Imaginations with XPPen tablets! Don't miss this opportunity to get your tablet! you can save a lot of money!
More details about these fantastic deals at XPPen United States official store: https://www.xp-pen.com/store/
People from other regions can also get amazing black Friday deals 2023, but the date and deals may have some little difference. you need to visit the stores of other locations via the link below:
Australia Store : https://www.storexp-pen.com.au
Canada : https://www.xp-pen.com/ca-store/
United Kingdom : https://www.storexppen.co.uk
France : https://www.storexppen.fr
Germany : https://www.storexppen.de
Spain : https://www.storexppen.es
Italy : https://www.storexppen.it
Portugal: https://www.storexppen.pt
Poland: https://www.storexppen.pl
Japan : https://www.storexppen.jp
South Korea: https://www.storexppen.kr
Philippines: https://www.storexppen.ph
Malaysia: https://www.storexppen.my
Vietnam:https://www.storexppen.vn
Mexico : https://www.storexppen.mx
Brazil : https://www.storexppen.com.br
Middle East & Africa : https://www.storexppen.net
Southeast Asia ( include Singapore, Taiwan, Hong Kong.... ) : https://www.storexppen.sg
Northern, Southern, Central & Eastern Europe (include Sweden, Denmark...): https://www.storexppen.eu
About Us
Originated from 2005, XPPen is now one of the top brands under HANVON UGEE, integrated with digital drawing products, content and service as a globally notable digital brand of digital art innovation.
Learn more
KNOWLEDGE
ROUNDUPS
ANIMALS
TIPS
FOCUSED
PLANTS
BEGINNER
OTHERS
INTERVIEW
Join Our Newsletter Today
Stay in the loop with our latest artistic innovations and special offers