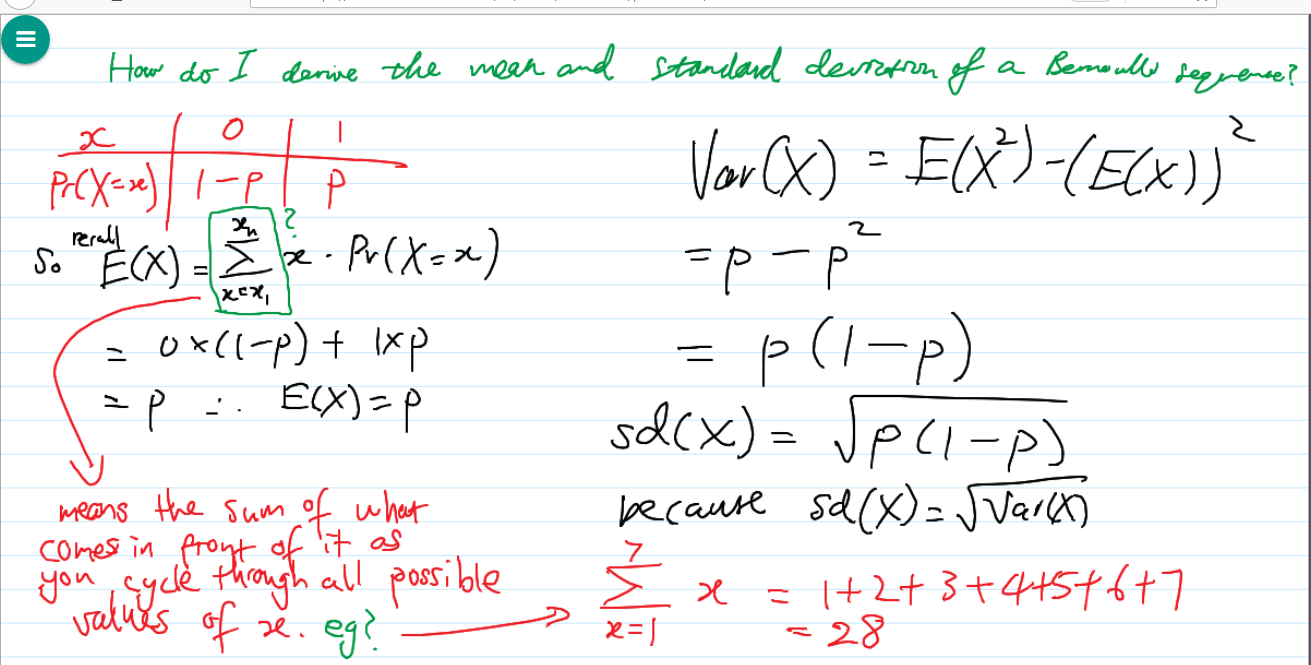 Best digital writing drawing pad tablet for online teaching, tutoring and distance e-learning courses
ROUNDUPS
XPPen
2023-08-23 17:13:54
12 min read
Online Tutoring/Teaching Tools
An unprecedented number of children, youth and adults are not attending schools or universities because of Coronavirus disease. Governments in lots of countries have announced or implemented the closure of educational institutions in an attempt to slow the spread of the disease . online tutoring will minimize the educational disruption and facilitate the continuity of learning .
Conducting lively classes with remote attendees is easy when you use HD video conferencing units for face-to-face connections, but what about those times when you want everyone to participate in a whiteboard session during a video conference? Luckily, there are plenty of online whiteboard apps for that.
Tutors will assist you with your questions or topics with step-by-step explanation on an interactive whiteboard apps . It's a zoomable canvas that can be shared in realtime. The intuitive online whiteboard app enables you to easily sketch or collaborate with others on a shared whiteboard.
The session will not just be the question and answer tutor will cover each topic and explain you the concept in detail.The tutor and student work on whiteboard and communicate using chat and audio . you can use online video tools (Zoom, Skype, Facetime, Google Hangouts, Google Meet ) to run the call .
When it comes to tutoring/teaching online, there are a couple of tools that every online tutor needs. A decent computer and fast internet are top of the list but if you want to take advantage of online whiteboarding apps like BitPaper , AWW , Miro ........ and tutor like a pro, having a drawing tablet is a must. A graphics tablet can be useful for drawing graphs, diagrams and equations on the shared whiteboard.
When the only tools at our disposal were the keyboard and mouse, this was really tough — there's nothing clunkier than trying to scribble math notation on a problem set with a mouse.
Combining a drawing tablet with the advantages of Computer offers students and teachers a valuable upgrade to their existing set up and provides schools with a worry-free solution – be it on premise, in hybrid scenarios or for teaching and learning from home.
Together they work with a wealth of online educational tools, so that teachers and students can easily connect, interact and collaborate from different locations and across multiple devices in real time.
Online Video Chat Solution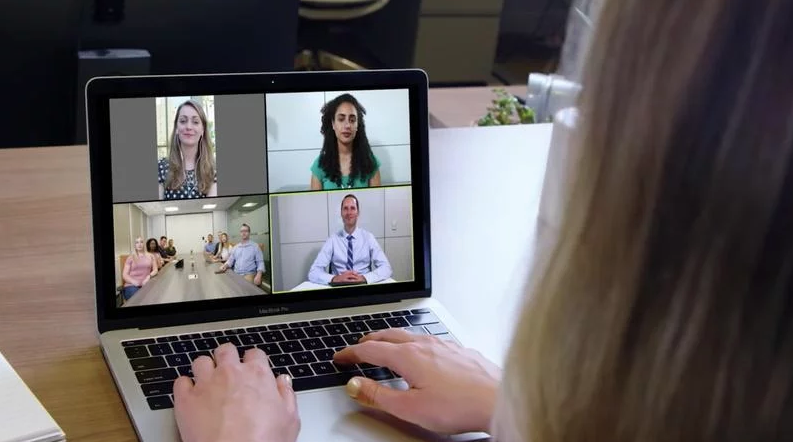 Interactive video chats take online learning to a new horizon. In recent times, interactive video chats have become an essential tool for learning. Virtual classrooms offer some of the best video conferencing solutions for education. This enables educators to communicate and teach students even more proficiently.
Interactive video chats eliminate barriers related to accessibility, geography, language, etc. With this tool, teachers can train various subject and connect with students anywhere in the world.
Start a video call using your preferred video call platform (Zoom, Skype, facetime ,Google Hangouts/Meet, etc.). Share your screen so students can see your whiteboard.
Use a screen recording tool to capture video you can share with students later. Use a tool like Screencastify, Loom, Snagit, the Game Bar app in Windows, etc.
With live audio chat (Skype for example) whiteboard sharing, image sharing and document sharing is ideal for online tutoring/teaching, design communication or having productive meetings and classes .
Skype : It is one of the most well-known virtual learning platforms that connect teachers to students effectually. You can make audio and video calls, hold audio and video conference calls and chats.
Zoom: It is the best interactive video platform in virtual learning. it even has a built-in digital whiteboard for an instructor to draw on and share with students in real-time.
Zoom provides virtual education systems and offers complete control to educators! This virtual learning solution has maintained the productive environment of a traditional classroom setting.
Typically, the free "Basic" version of Zoom has a limit of 40 minutes for three or more participants. But Now, K-12 students and teachers can get unlimited meeting minutes.
Facetime:Online music lessons via FaceTime work well. It produces a superior video quality and a good audio sound.
Google Hangouts : Google Hangouts is Google's free video-conferencing tool that is available for teachers to use as part of Google Apps for Education. It's a great way to connect your classroom with other classrooms anywhere in the world.
The video-conferencing will be recorded and available after the session for students to re-watch. but Hangouts only supports video calls with up to 25 participants.
This is a fantastic tool for online group tutoring — in a some weeks course, it's unlikely that every student will be able to make every session, but with Hangouts they won't fall behind.
Google Meet: Google's answer to Zoom! Google Meet is similar to the video chat service provided in the consumer Hangouts but supports far more participants.
Google Meet allows up to 250 participants and 100,000 live stream viewers on a call at once, and includes features such as scheduling, screen sharing and real-time captioning.
People can join your meeting with a web link through their laptops or the Meet mobile app. just register a gmail account you can use this service free.
Digital Whiteboard Applications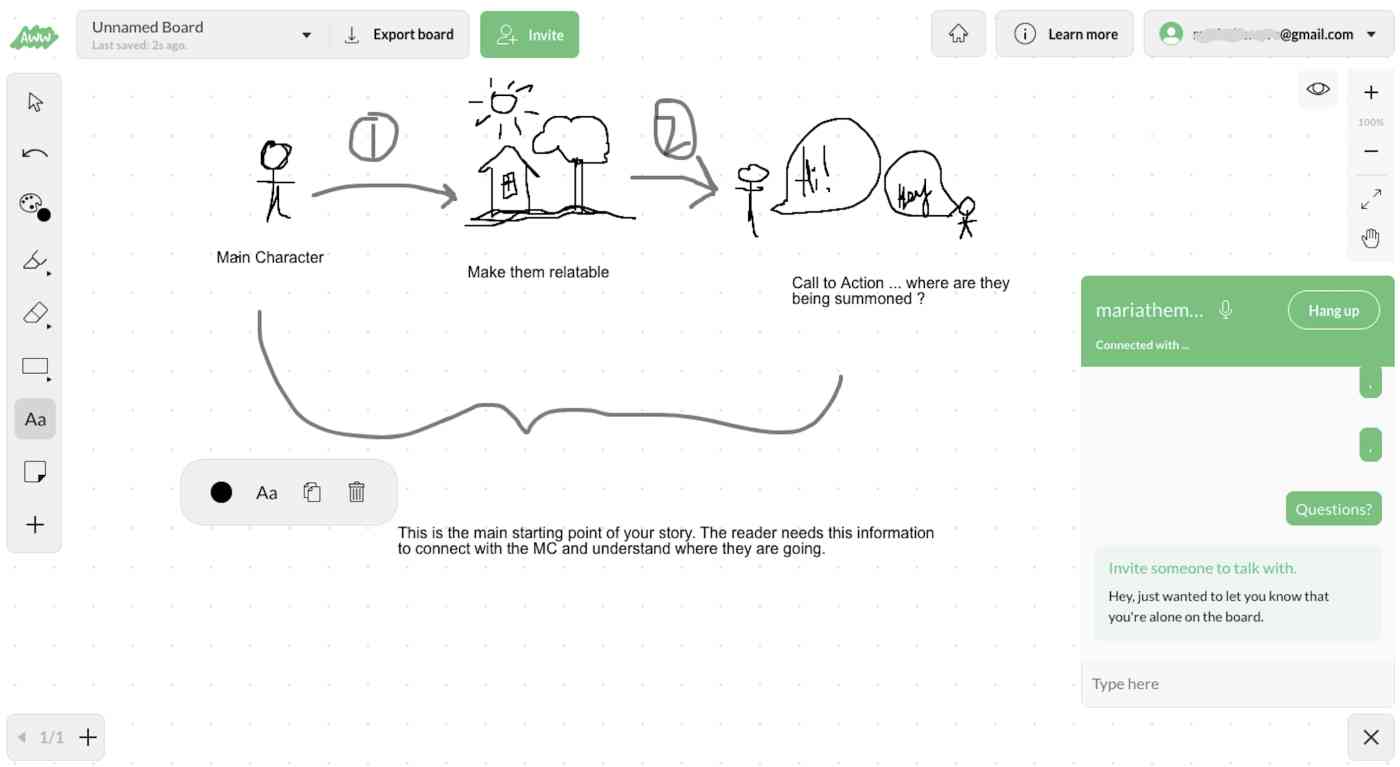 Armed with laptops and webcams, teachers around the world have quickly learned to replicate in-person lessons online. Tools like Zoom, Skype, Google Meet and Hangouts make delivering content, facilitating discussions, and building community so much easier.
But, once teachers get comfortable recording and presenting live lessons, the question that so often follows is, "How can I replicate the use of a whiteboard in a virtual lesson?" The whiteboard or smartboard is often a teacher's favorite classroom tool and there are several great options for digital versions that integrate well with whatever tools you're already using.
you can use whiteboard programs to write notes during lessons, draw diagrams, and interact virtually with your students. These whiteboards allow for tutor-tutee collaboration and help to maintain a student's concentration and interest during the session.
Need a fully interactive and easy to use Whiteboard? Does it have to be online and work on every device? I will show you the features of 8 digital online whiteboard applications which you can use for online teaching. All of these are free.
Aww : This online whiteboard app offers lots of the features you'd expect: a vareity of pens, shapes, notes and text. You can also upload PowerPoint slides and images. others can join your board and add to it in real time.
OneNote : If you have a Windows device, this is a fantastic option. It's my favorite notetaking app. Open a fresh note in OneNote to use as your online whiteboard. It's an infinite canvas, so it gets as big as you want. It integrates nicely with other Microsoft 365 products. Plus, OneNote has GREAT math options: symbols, an equation editor, and other math tools.
Note-taking in OneNote is as easy as writing in a paper notebook, but in OneNote you can easily create space and add pages when and where you need them, move and format text anywhere on the page, search and instantly find the information you need, and tag important notes for follow-up.
Whiteboard.fi : It is super simple. You create a class and let your students join, using a link, room code or QR code. Each student gets an individual digital whiteboard. They can draw, write text, annotate, add math equations, and more! As the teacher you get to see all of your students' work in realtime. Students can only see their own work and the teacher's whiteboard. No registration or log in needed!
Google Jamboard: Google Jamboard is well integrated with Google Meet! You can use this free Google tool for free on any device. It creates whiteboards that are a lot like slides. Add sticky notes, drawings, images, text and more.
Jamboard is a great tool for the teacher to use, especially if you are teaching synchronously. Students can be given access to "view" your Jam and you can use it just like the whiteboard in your classroom as you provide your lesson in whatever platform your school uses.
Miro: Combining great teaching tools such as a zoomable whiteboard, board templates, and integration with tools such as Dropbox and Google Suite, Miro is a slick, easy-to-use teaching platform. Tutors and students can add to the board individually, allowing for real-time collaboration, and use board tools such as sticky notes, flow charts, and inserted images. It is free to sign up and use 3 boards, but there are also premium memberships available.
BitPaper: It's a multi-functional online whiteboard tool, allowing you to use its audio and video chat functions whilst you use the site to create interactive 'papers'. Not only can you use the board to write notes, draw graphs and diagrams, and share educational videos, but you can also create art and play games too, keeping lessons fun and entertaining. An added bonus of BitPaper is that it also gives tutors the ability to reuse papers for numerous lessons, and also set students homework and check when it's completed.
Microsoft Whiteboard : It has good drawing, line straightening and shape recognition. It works best with touch screens. Teams can work together to have brainstorming sessions. Teachers can hold group lessons. Everything takes place in the cloud and gets autosaved. Microsoft Whiteboard also works great with other Microsoft apps like 365 and Teams.
You can use Microsoft Whiteboard for free with a Microsoft account on iPhone, iPad, Android device, desktop or web. You just need a Microsoft account which is free, for example, with Hotmail.
Openboard: It's a free and opensource online whiteboard which is best for teaching math classes online. Supported platforms are Windows (7+), macOS (10.9+) and Linux (tested on 16.04) .
Openboard whiteboard is extremely easy to use. It has math tools such as compass, protractors and ruler, and it can handle documents from within the openboard whiteboard application. You can create folders, you can record screen , organize documents and images in folders. It has a pen, a highlighter, an eraser, line widths of various thicknesses and erasers of various sizes. you can change the colors of pens.
The Ultimate Online Tutoring Tool-Graphics Tablets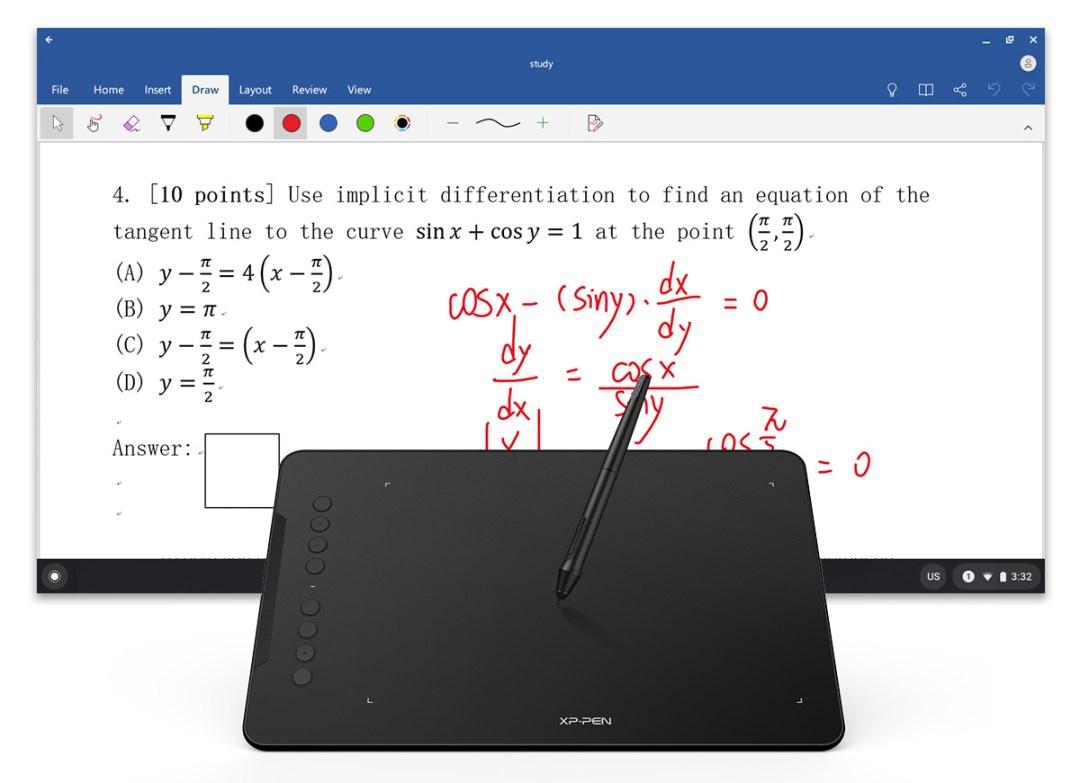 A graphics tablet is a computer input device that enables a user to hand-draw images, animations and graphics, with a special pen-like stylus, similar to the way a person draws images with a pencil and paper. These tablets may also be used to capture data or handwritten signatures. It can also be used to trace an image from a piece of paper which is taped or otherwise secured to the tablet surface. Capturing data in this way, by tracing or entering the corners of linear poly-lines or shapes, is called digitizing.
The device consists of a flat surface upon which the user may "draw" or trace an image using the attached stylus, a pen-like drawing apparatus. The image is displayed on the computer monitor, though many graphic tablets now also incorporate an LCD screen for a more realistic or natural experience and usability.
The Drawing Tablet can be integrated with computer or laptop. With the help of this interactive teaching tablet; a teacher can write remotely on interactive whiteboards, LED displays, projector screens etc. Typically, a teacher can write down a problem using this slate and just pass it on to student to solve the problem without having student to stand up in front of the class.
Drawing/graphics tablets are relatively cheap but make drawing on an online whiteboard apps a lot easier. you can using a graphics tablet to draw geometric shapes or write equations that are visible on your computer screen,and the free whiteboard software allows you to share your screen in real-time with the student.
Writing tablets allow both tutors and students to use handwriting on the lesson space, and mimics sharing a piece of work between student and tutor.
Which has become very much popular equipment in teacher community for its much useful usage in digital classrooms, distance learning sessions, e-learning lectures.
Digital pen come with graphic tablet is considered as one of the key tech tools for online learning. It lets you take notes on your laptop and have 2 buttons on the side .
The digital pen has a lot to offer in hybrid scenarios because it is a low-cost computing solution and one can easily claim its ownership.
Some optional features include mouse functionality and pressure sensitivity for those who want to draw with their digital pens.
Online teaching using your own handwriting . Write on interactive whiteboard softwares, MS Word, MS Powepoint , PDF , OneNote.....
Which Drawing tablet should I buy for teaching online?
Online tutoring/teaching provides many challenges, but also opportunities for access to new markets. Using the best tools available sets you up to be as successful as possible. We highly recommend the use of a graphics tablet input device for professional-looking writing in online sessions.
Using a graphics tablet allows you to get natural looking writing as a you write on the whiteboard apps . the freehand drawing function looks very ugly if used with a mouse: it resembles a child's chicken scratch. Not exactly the professional look you want as a tutor.
You can also use the freehand function on top of existing tools. For instance, you use the circle function to make the basic outlines of Venn Diagrams, and then fill in the details using your pen tool. Or if you are tutoring Calculus, you might graph an example function, and then draw the tangent function, or sketch the derivative by hand.
While there are many ways to get good-looking whiteboard content, like typing your equations in the editor provided, it's much faster if you can just write naturally. If you plan to do a lot of online tutoring, it is an investment worth considering.
XPPen is committed to give teachers, tutors and students the best budget tools and solutions they need for engaging online classes. In a XPPen Star or Deco series screenless tablet you have to learn how to separate your hand from your eyes. It takes some practice but you'll adapt. In xp-pen artist series drawing tablet with screen, It's much more smoother and relatable bc you can see what you are doing.
1. XPPen Deco 01 V2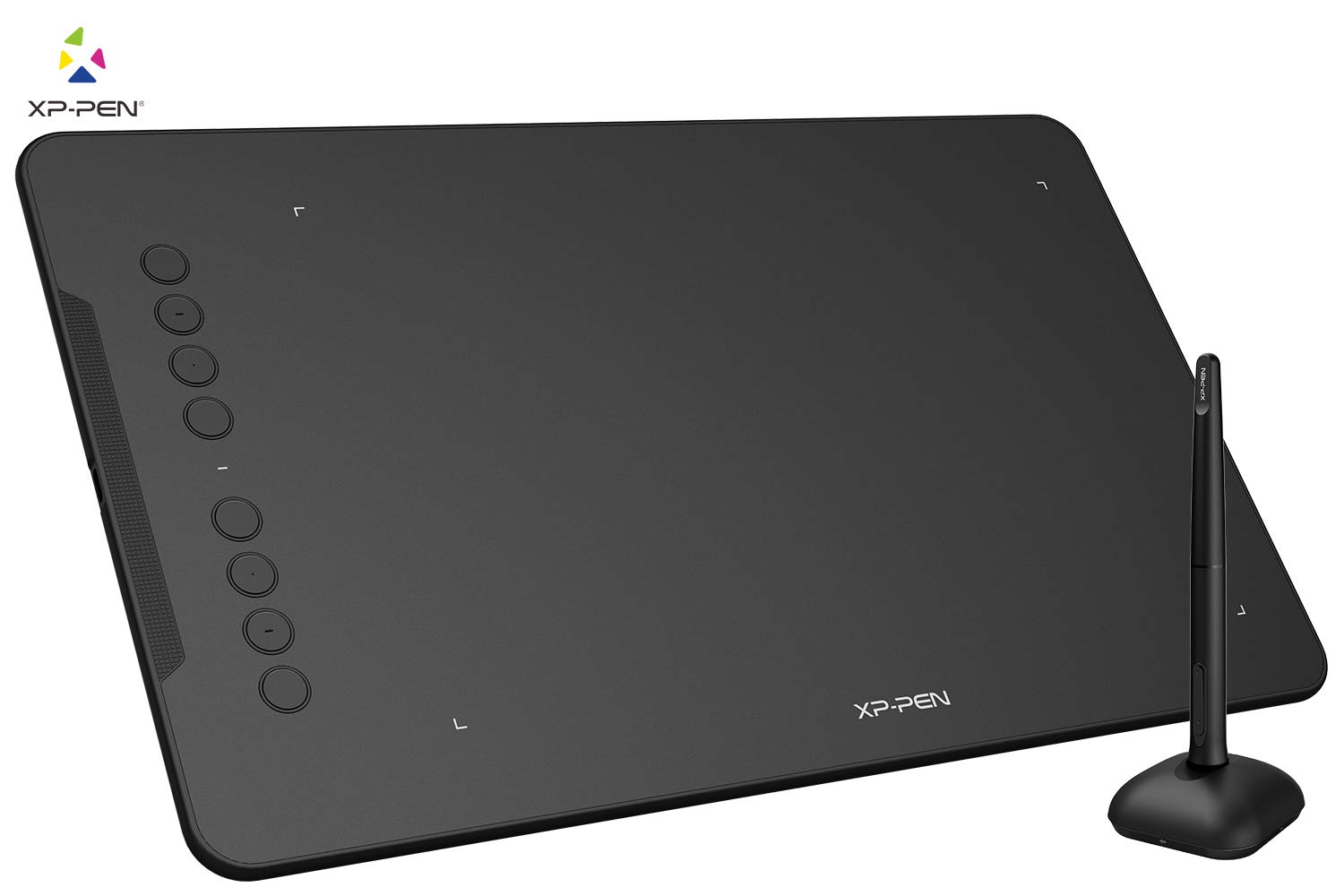 Although we do not recommend a specific tablet, but If you're after the best drawing experience, the XPPen Deco 01 V2 comes out top. It's got good sensitivity, it tracks the pen when it's held above the tablet (vital for easy drawing) and it's big Size ( working area: 10 × 6.25 inches ) is the primary strength over the other contenders. The drawing area is almost twice that of the Wacom intuos at the same price range, which makes neat handwriting so much easier.
the battery-free pen supports over 8000 levels of sensitivity . This pen has been created to feel as close to a real fountain pen or pencil as possible and achieves it by providing incredible tilt response all without that irritating lag.
At just around $60 , the XPPen Deco 01 V2 offers the best improvement to your drawing abilities. If you're serious about tutoring online, it probably pays for itself in a handful of sessions.
2. XPPen Star G430S/G640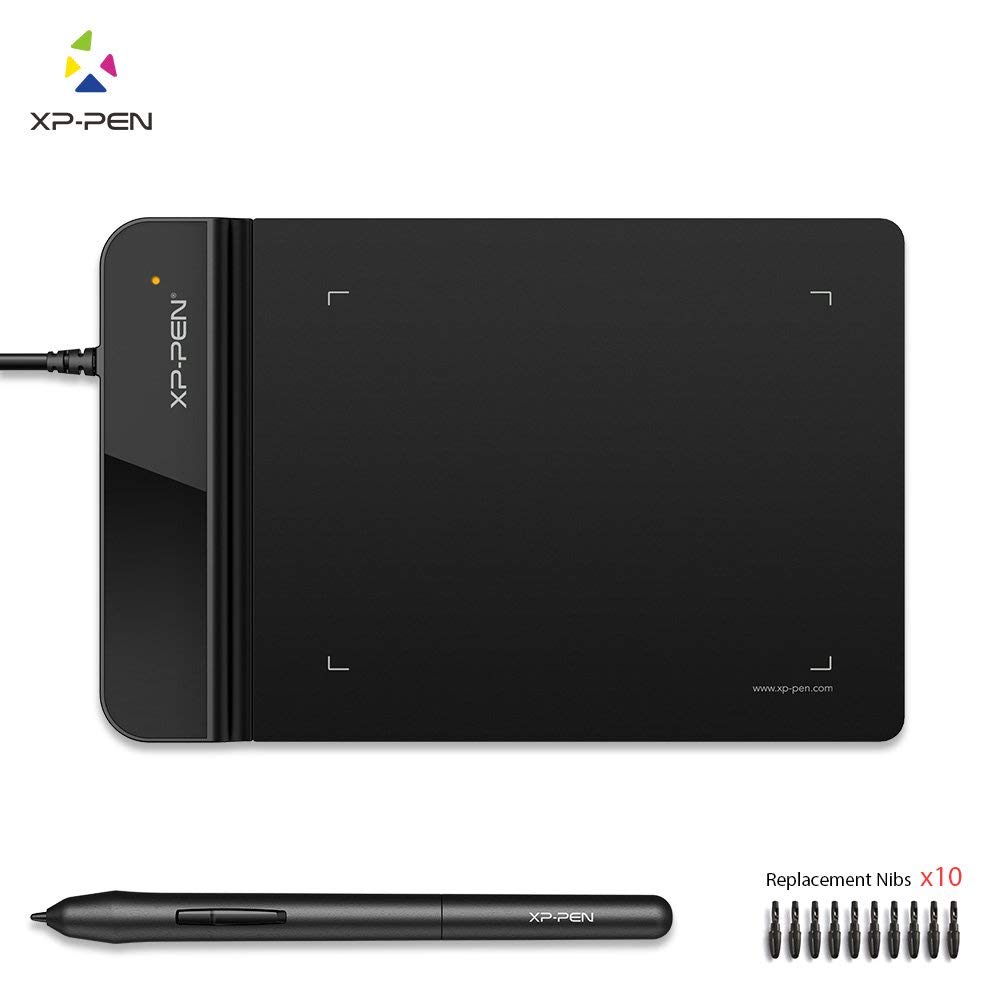 The affordable and compact XPPen Star G430S / Star G640 offers superb value, Once installed, it's reliable and flexible. It Still has the best drawing sensitivity of 8192 Levels and the stylus is battery-free.
At just around $30/$40 we still think it represents good value, given how much of a difference it can make. Size is the only issue. The active area is roughly that of 4 × 3 / 6 × 4 inches . That's reasonably small.
Small size drawing tablet is good for playing osu game, signing document in word / PDF, photo editing, taking notes and more.
But not really great for drawing because the small tablet is not good for doing detail work. Aside from that, the XP-Pen G430S / Star G640 isn't a bad choice.
3. XPPen Artist 12 Pro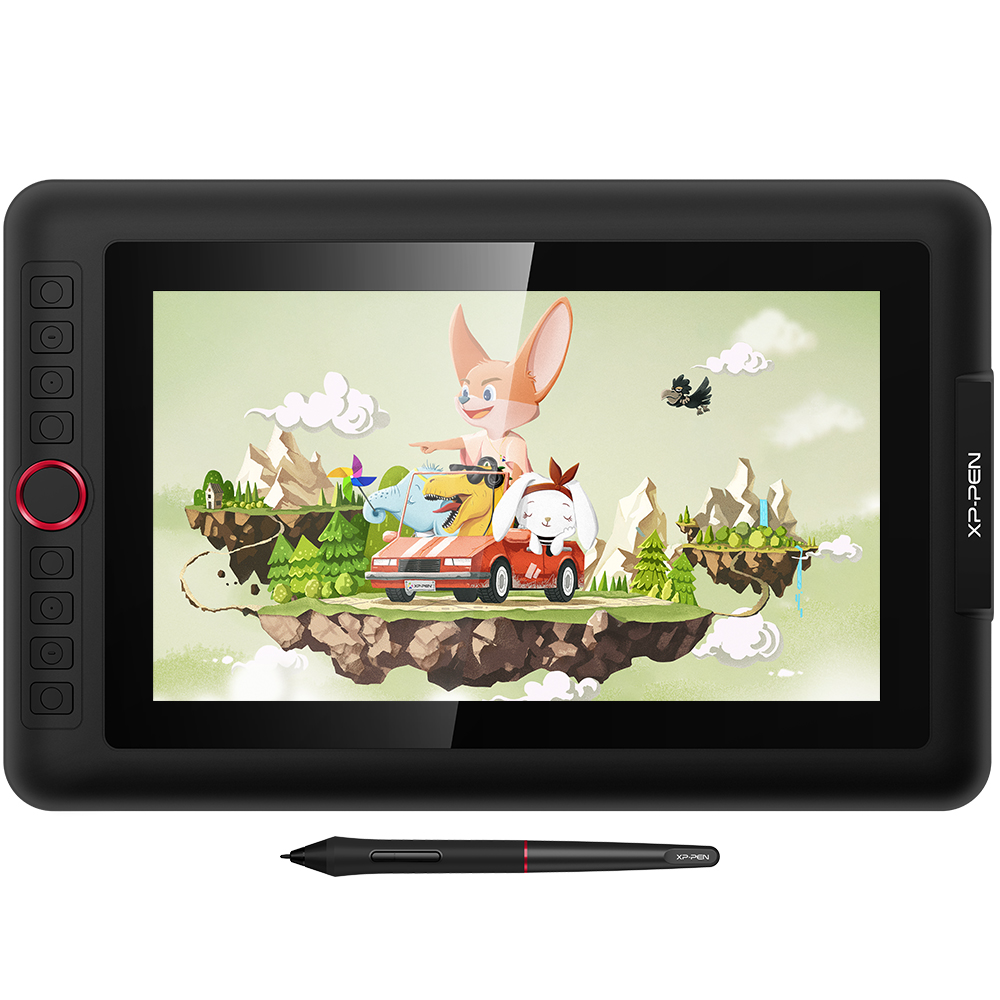 XPPen Artists come in many sizes in a variety of price ranges. They go from a 12 inches all the way up to a 24 inch display. Most artists would most likely go for the XPPen Artist 24 Pro.
If you are new to Wacom drawing tablets, and just need to annotate documents and draw graphs, then a smaller Cintiq will suit you just fine, like the 12 inch XPPen Artist 12 Pro or the Artist 13.3 Pro (13.3").
With XPPen interactive pen displays such as Artist 12 Pro , you can write directly on your screen and project it for all your students to engage with. No need to turn your back to class to write on a whiteboard or chalkboard.
11.6-inch display , 72% NTSC color gamut , 1920×1080 resolution . laminated screen reduces the parallax , tablet support senstivity of pressure and tilt function .
The PA2 battery-free Stylus not only looks like a pen, but it feels like a pen too. From the nib firmness, to the flared grip and side switches within easy reach. Super responsive. Seamless action with tablet.
And the Artist 12 Pro will function as a second screen you can write on while you share it to your students, leaving your main monitor for lecture notes or reference.
4. Ipad Pro or Surface Pro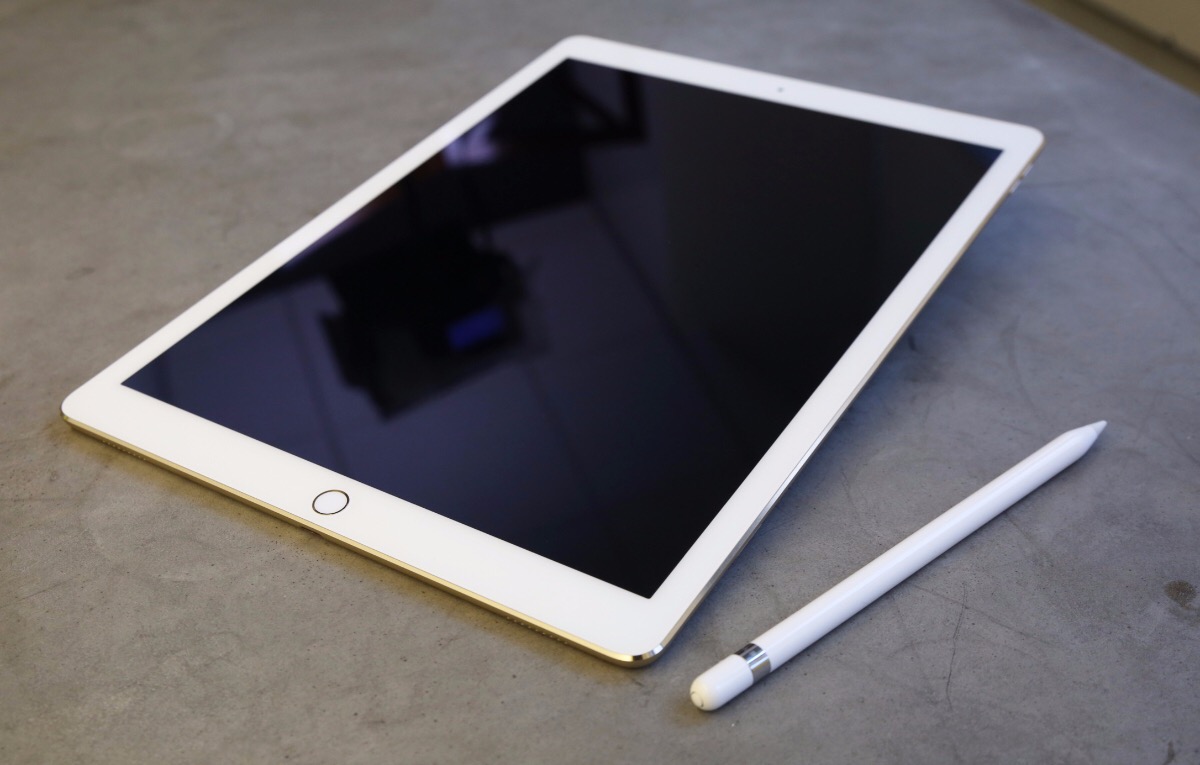 More expensive alternatives are iPad Pro, xiaomi Pad Pro, Lenovo Xiaoxin Pad Pro, huawei matepad pro, Microsoft Surface Pro and samsung galaxy tab...etc which Can use digital pen ( need purchase it separately ) drawing and writing directly on screen .
The portability is a huge plus. And Android or iOS has enough apps catering to both the tablet itself and to artists to make it possible to get real work done without a PC.
If buying a standalone drawing tablet of any kind won't have a significant impact money wise, go for it! The note taking is superb, and will also free up tons of space in your backpack in general. However it isn't necessarily going to be "game changing" for everyone.
further more, If you have an iPad and a Mac OS computer (macbook pro and iMAC), you can turn your iPad into a writing/drawing tablet using an app like Astropad, which is pretty handy!
Conclusion
In terms of the applications online tutoring recipients need most, the XPPEN is compatible with the big names in video conferencing, including Zoom, Skype, Microsoft Teams, Google Meet/Hangouts, and other online learning platforms. This tablet does boast whiteboard compatibility.
The XPPen Tablets are a reliable input device for teachers because it makes online teaching natural and interactive.
Students can use the digital pen across multiple devices in real-time for note-taking, solving math problems, and drawing accurate diagrams.
The XPPEN graphics tablet support both Windows and Mac OS! Please be aware that Chromebooks and Android devices sometimes have compatibility issues with old model graphics tablets, so check before you make any purchases!
About 10 XPPEN tablet models now works well with Chrome OS and Android OS devices .
XPPen models that compatible with Chrome OS: https://www.xp-pen.com/drawing-tablets-for-chromebook.html
XPPen tablets that compatible with Android OS: https://www.xp-pen.com/drawing-tablets-for-android.html
The most affordable XPPen drawing tablets can be purchased online global via the link below:
United States Store : https://www.xp-pen.com/store/
United Kingdom : https://www.storexppen.co.uk
Australia : https://www.storexp-pen.com.au
Canada : https://www.xp-pen.com/ca-store/
France : https://www.storexppen.fr
Germany : https://www.storexppen.de
Spain : https://www.storexppen.es
Italy : https://www.storexppen.it
Portugal : https://www.storexppen.pt
Brazil : https://www.storexppen.com.br
South Korea : https://www.storexppen.kr
Japan : https://www.storexppen.jp
Philippines : https://www.storexppen.ph
Malaysia: https://www.storexppen.my
Middle East & Africa : https://www.storexppen.net
Mexico : https://www.storexppen.mx
Southeast Asia (such as Hong Kong , Singapore ) : https://www.storexppen.sg
Northern & Eastern Europe (such as Sweden , Poland , Denmark .... ) : https://www.storexppen.eu
About Us
Originated from 2005, XPPen is now one of the top brands under HANVON UGEE, integrated with digital drawing products, content and service as a globally notable digital brand of digital art innovation.
Learn more
KNOWLEDGE
ROUNDUPS
ANIMALS
TIPS
FOCUSED
PLANTS
BEGINNER
OTHERS
INTERVIEW
Join Our Newsletter Today
Stay in the loop with our latest artistic innovations and special offers