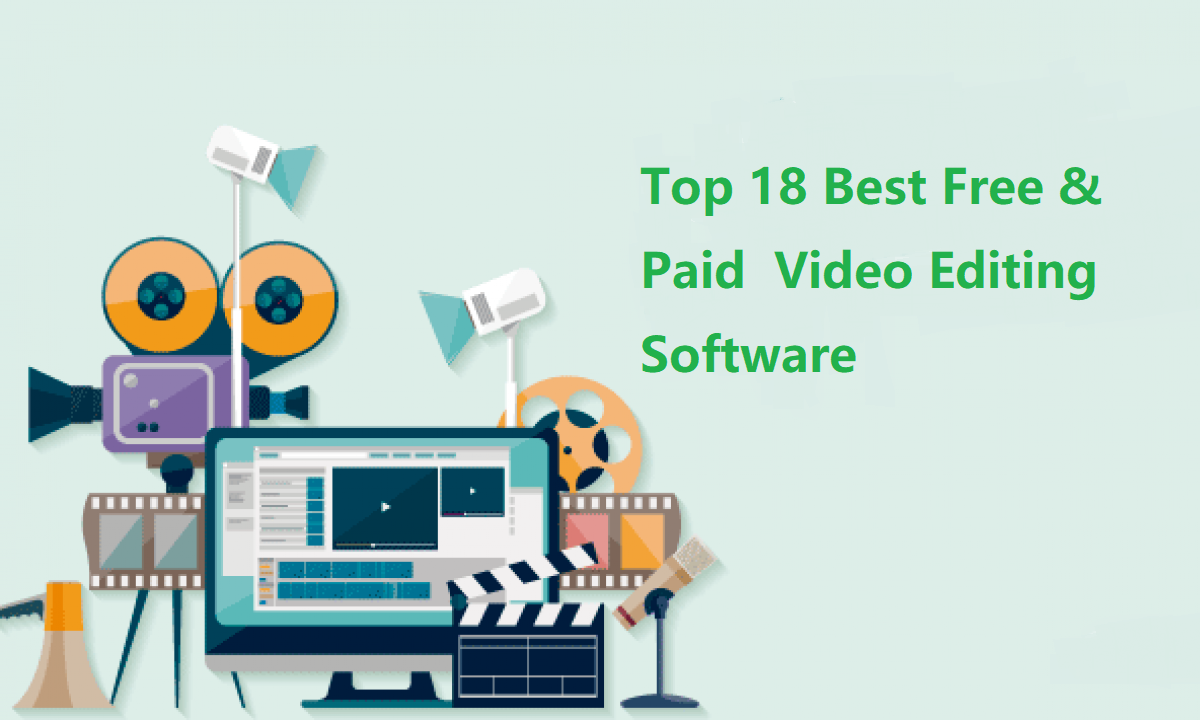 18 Best Free & Paid Video Editing Software for PC and Mac
TIPS
XPPen
2023-08-23 10:46:43
20 min read
To Find the best video editing software, you need to consider your editing skills, you budget and so on.
Usual video editing software includes tools that help to convert file formats, join clips, re-sequence clips, cut segments (trimming), rotate or crop footage, add sound, change brightness/contrast, or add transitions and special effects.
The five main stages of video editing include logging, first assembly, rough cut, excellent cut, final cut.
Most video editing software will edit video, allow titles and effects and allow you to export your project..
If this is a hobby, go the cheapest route… iMovie can produce great results.. do not require any photography, tech, or design skills. All you need to have is video footage from any device and a computer to edit the video. After all it's just a tool.. The editing software will not give you your creativity.
If you want to edit professionally then there is value in choosing a platform professionals use.. You're going to hear a lot about Final Cut and Adobe Premiere Pro . If you want to do commercials, business videos, weddings semi-pro movies etc etc these will be your go to..
If you want to edit major films in Hollywood you have to learn Avid Media Composer. A good 70–90% of major films for the last 20+ years have been cut on Avid. There is a bit of a learning curve here but not as big as it use to be.. Avid now has a really good free option called Media Composer First that is free though not fully featured. In fact, Final Cut and Premiere Pro have made great strides in offering a lot of Avid's feature set.
The industry demands most efficient tools and software and it's also essential to choose the best tablet for video editing for maximum portability and functionality. Software for video editing re the backbone for Post Production that includes Editing and all. There are lots of video editing software and many of them are paid.
There are lot more video editing softwares available in internet on different platforms. Here i will give you the list of most used softwares by industry professionals: Adobe Premiere Pro CC, Apple iMovie, Final Cut Pro X, Sony Vegas Pro, DaVinci Resolve, HitFilm Express, Filmora, CyberLink PowerDirector, Pinnacle Studio, Corel VideoStudio, Openshot, Shotcut, VSDC, Kdenlive, Lightworks, VideoPad, Adobe After Effects CC, Blender.
18 Best Video Editing Softwares list:
1. Adobe Premiere Pro CC
Available on Windows and Mac OS | Paid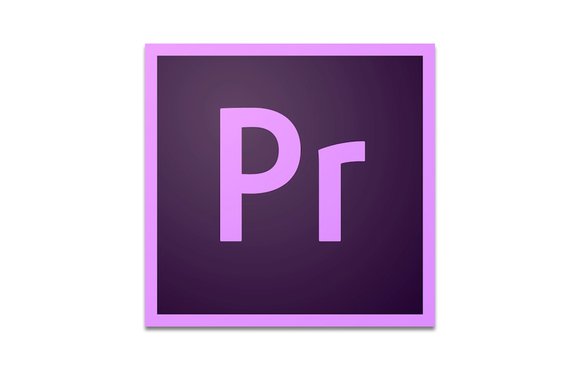 Adobe Premiere Pro deserves its place as the industry standard video editing software,vthanks to its familiar nonlinear editing interface, unmatched ecosystem of tools, and powerful set of capabilities.
It support for 360 VR content, 4K (and higher) and HDR video, and the Lumetri Color tool ( you name it ). It has also added class-leading collaboration capabilities.
All of this makes Premiere well worthy of an ditors' Choice award for professional-level video-editing software.
Those used to traditional nonlinear digital video editing will applaud Premiere's familiar approach .
The program supports a large number of formats and offers the widest set of settings for saving the video.
Project files open in Premiere Pro can be exported to other Adobe products for applying effects or audio processing.
Adobe's subscription model is high cost and it has a steep learning curve.
Premiere Pro CC is the continually evolving professional video editing program from Adobe. It's the sum of decades of design, feedback, and refinement.
Adobe does a stellar job of listening to its users and providing the tools and features they want. The result is a nonlinear editor that has the power, versatility, and depth to create any video project you put to it, whether it be a full-length movie, music video, vlog post or instructional demonstration. This professional video editor is one of the few names in the business that earns the title "industry standard."
2. Apple iMovie
Available on iOS and Mac OS | Free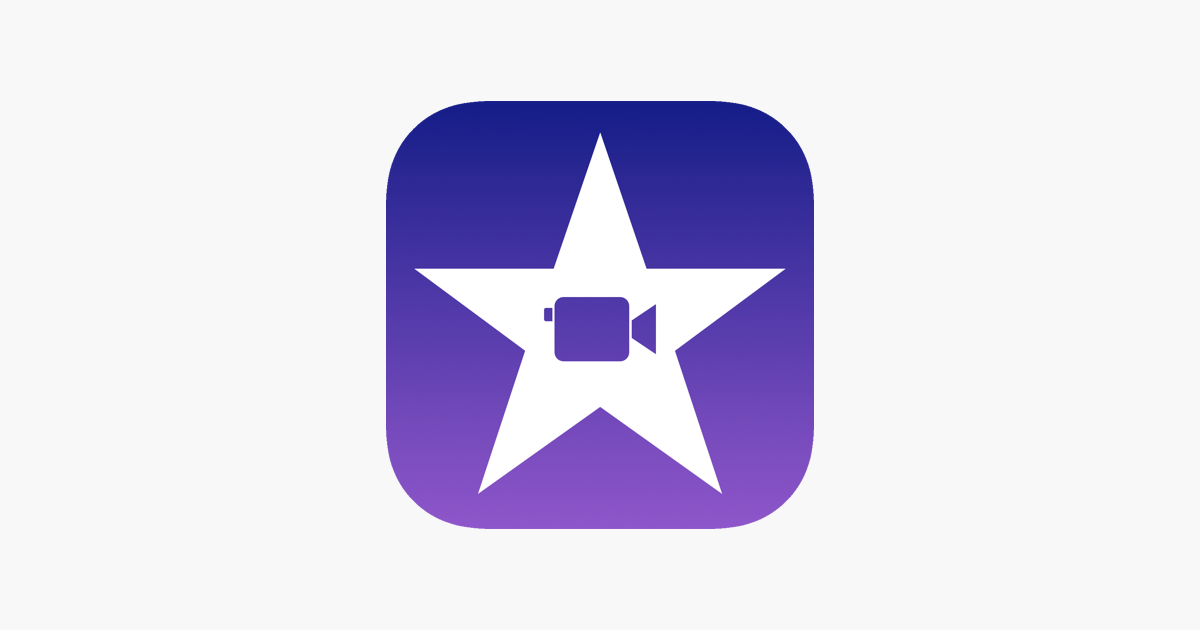 Your best choice would be iMovie, which is on all Apple Products ( iPhones, iPads and all Macs ). You can create good videos without the hard learning curve in iMovie. It's pretty good and free, and the layout is just like Final Cut Pro X, a professional editing software. Pretty capable for simple to mildly complex projects.
This is a very easy-to-use app, its function is very powerful, and general videos can be produced, now it extended handling to video shot at 1080p and 60 fps. It also supports 4K resolution , Split screen, Audio editing , Video trimming and Library of pre-made transitions . Recent updates tweaked the interface and added Touch Bar support for the latest MacBooks.
One of the other benefits of iMovie is that you can work on the same project on either a Mac laptop or desktop, then switch over to your iPad to continue your editing. It's a very handy feature for those who need the flexibility.
One of iMovie's most coveted features is its green-screen, or "chroma-key" tool, which allows you to place your characters in exotic locations—Hawaii, say—at a moment's notice.
3. Final Cut Pro X
Available on Mac OS | Paid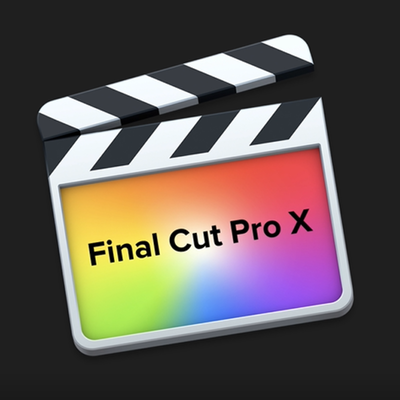 Final Cut Pro is the next step up. Apple's creative suite allows users to create motion graphics, edit audio, and integrate them on its video editing program.
If you have used iMovie, I'd definitely recommend Final Cut Pro. It has a hefty price tag but is basically iMovie with all those features you wished you had while in iMovie. Better greenscreen and chroma keying, amazing colour adjustments, downloadable plugins for transitions, generators and more, frame by frame editing instead of the editing based off of seconds that iMovie has , keyframed based animation and great sound adjustment.
The Final Cut Pro X is the very definition of a prosumer video editing program. it has helped filmmakers to edit some of your favourite movies including The Social Network and The Girl with the Dragon Tattoo. This editor is the only one that rivals the customizability of Adobe Premiere Pro. Professional video editors particularly love its innovative Magnetic Timeline, grouping tools, wide range of effects, good organisational features and the simple ways to add and edit audio.
Final Cut Pro has a number of noticeable features such as an impressive user interface, quite useful keyboard shortcuts & lots more. So, if you afford video editing in your Mac, Final Cut Pro is the best video editor for Mac, we assure.
4. Sony Vegas Pro
Available on Windows OS | Paid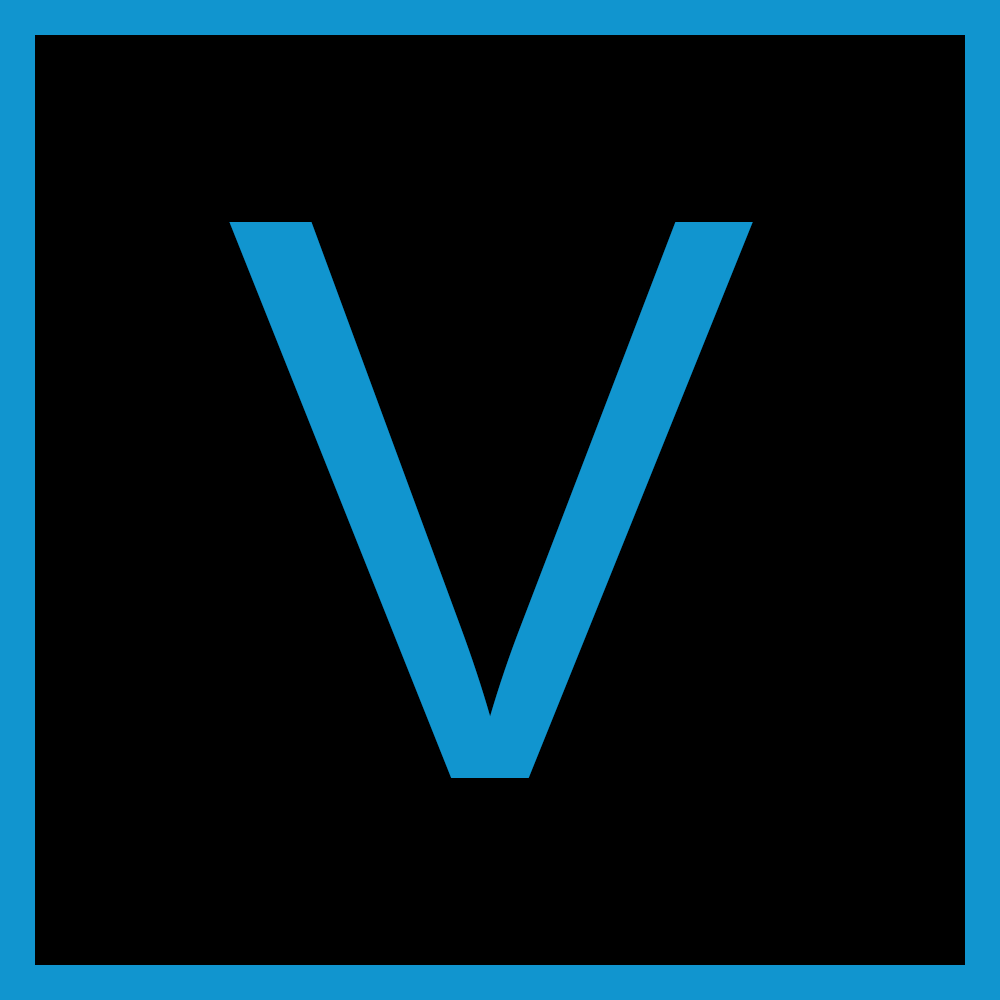 Sony Vegas was a fine video editing tool. It was very much like Apple's old Final Cut Pro 7. It's not as simple as many tools, but has all the features you'd need.
Sony ramped down development of it in 2014 and sold the application to Magix in 2016. Magix has made improvements and improved performance and the UI a bit since.
It doesn't take up too much space on your computer. It can runs on lower spec Windows PCs pretty well. It's reasonably simple to use. It's available in a variety of editions that cost different , depending on the features you want, so it can be very inexpensive (and you buy a license instead of paying a subscription fee), and it has a respectable number of transition and effect filters. Sun Burst, Glow, Masking, Chroma Key, Cookie Cutter….you name it.
Definitely, easy drag and drop editing timeline, bountiful formats presets designed specifically for the most common video sites such as YouTube, Vimeo, Facebook, etc. In fact most YouTuber's on Windows use Sony Vegas; if you need more advanced editing features then you move onto programs such as Adobe Premier Pro.
Overall, it is probably the best non-linear video editing software in the market. GO FOR IT!!!
5. DaVinci Resolve
Available on Windows, Mac and Linux OS | Free and Paid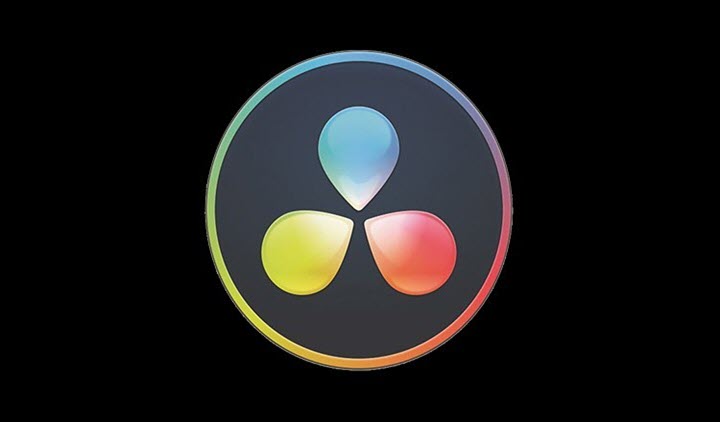 Another advanced editor that is commonly used in the industry. It has 3 versions : the free version , pro version and the console version .
The paid version of DaVinci Resolve features plug-in support and some additional features such as 3D video. Seriously check it out as it does everything from color correction to video editing.
And if you need animation software, it's baby brother Blackmagic DaVinci Fusion has the same pricing scheme and a competent free version. This software is ideal for anyone and as soon as you need to do 3D movies you upgrade. Also, it supports 4K.
It is primarily a video editor. Whereas DaVinci for example is primarily a colour grader. For editing use an editor - it will keep your life much more simple.
DaVinci Resolve supports fewer export formats than Premiere Pro and lacks some features such as captioning. But this program is considered the best tool for color correction.
For colour grading, Davinci Resolve is the best of everything an amateur might use and in fact it is used by pros as industry standard too.
It is quite simple to use and straightforward in its own way. It involves using several separate pages where important processes are achieved. There is one for organizing all the media that your grade will use, one for the actual color correction (where you will spend most of your time), one for tracking/masks, one for output, and so on.
If you rank top in terms of the number of features, it would be DaVinci Resolve. The free version has editing, special effects, audio , and industry leading colour grading features.
DaVinci Resolve 16 is the world's only solution that combines professional 8K editing, color correction, visual effects, and audio post-production all in one software tool! You can instantly move between editing, color, effects, and audio with a single click.
DaVinci Resolve Studio is also the only solution designed for multi-user collaboration so editors, assistants, colorists, VFX artists, and sound designers can all work live on the same project at the same time! Whether you're an individual artist or part of a large collaborative team, it's easy to see why DaVinci Resolve is the standard for high-end post-production and finishing on more Hollywood feature films, television shows, and commercials than any other software.
6. HitFilm Express
Available on Mac and Windows | Free and Paid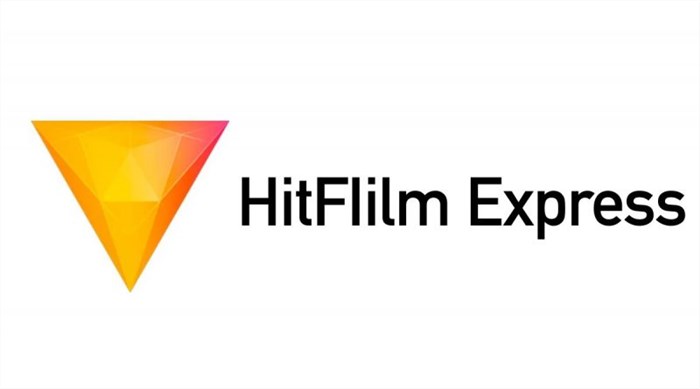 HitFilm Express is a free video editing software and it has professional visual effects and tutorials. You can call it all-in-one video editing software. it looks and acts fairly similar to Premiere Pro.
HitFilm come with professional-grade VFX tools and everything you need to make awesome content, films, or gaming videos. It features many of the features you'd expect only to find in expensive paid-for software, including 4K video support, 360-degree editing, and hundreds of special effects. supports discrete Nvidia and AMD GPUs for threaded rendering and decoding.
Hitfilm has some easy to use motion graphics capabilities which most of the video editing software don't have.
Our favorite new tool of Hitfilm Express is auto-stabilization, which helps smooth out shaky footage. Other new features include WAV audio exports, a crop and pan/zoom effect, a GoPro FX reference effect, a color adjustment effect.
Free version does not have text / title feature and limited colour correction. Also, this Software has a pro version to buy. But if you don't like to pay then you can use the free version without any watermark video editor. This Software is very high-quality graphics can load, you can edit your large file like a movie or more have lengthy videos throw this Software.
Nice video editor that is free with a social share. This software is Perfect for beginners, professionals, film students, gamers, YouTubers, or any creative without a budget. While Hitfilm Express can be a little intimidating for beginners, we like its low cost to entry and affordable and scalable features.
7. Wondershare Filmora
Available on Mac and Windows OS | Free and Paid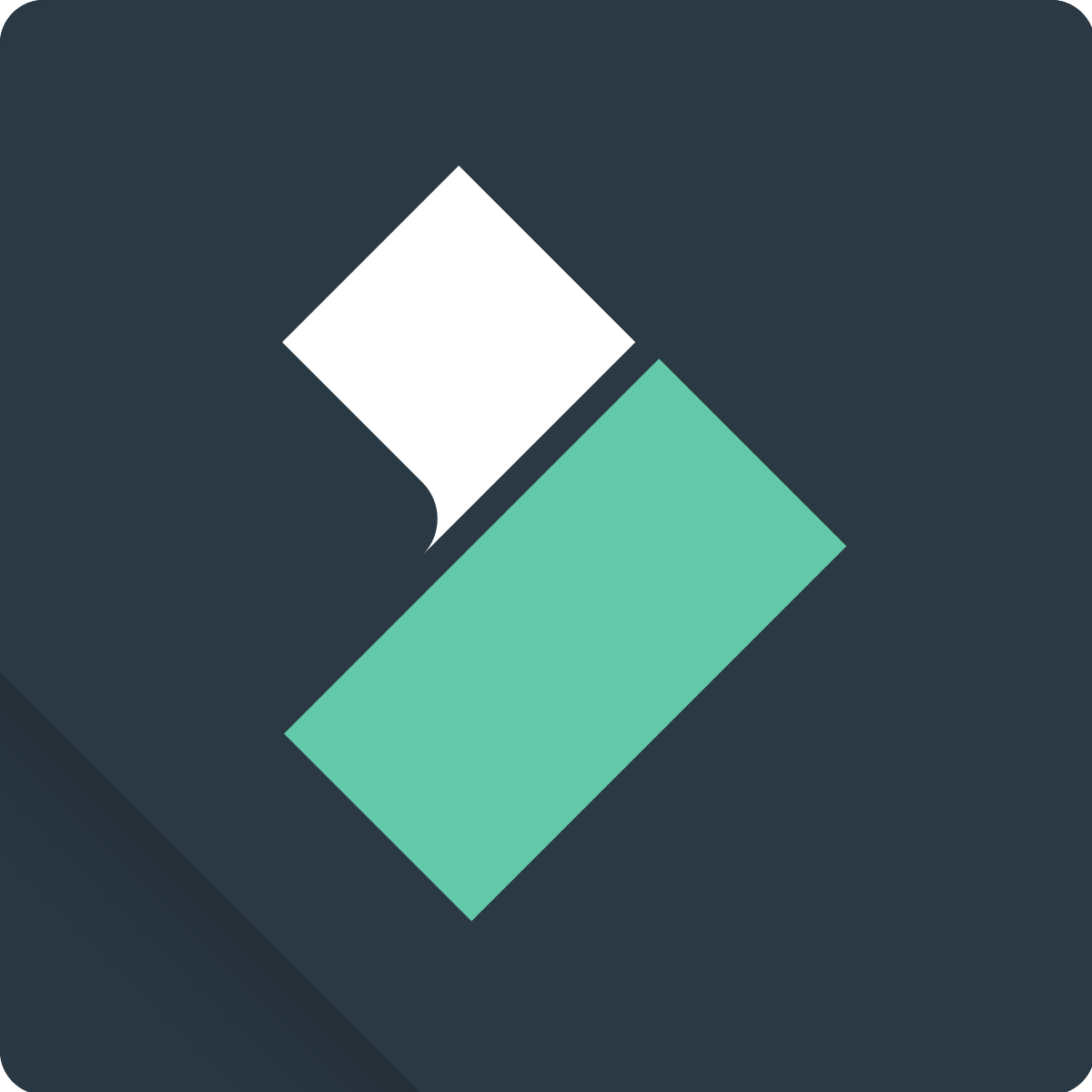 Filmora is Wondershare's standard, easy-to-use , high-quality video editing software for any one. the Wondershare also offers FilmoraGo (for mobile editing) and Filmora Scrn (for screen recording and editing).
The design is intuitive and easy to use and comes replete with filters, overlays, motion elements, transitions, and a small selection of royalty-free music. we can edit a video and create another in twenty minutes and with an excellent professional finishit has what it takes to carry out professional quality projects and create very eye-catching videos .
It lets you capture various type of input formats and edit videos in classic video editing interface with tons of effects and filters. The program also comes a long with 4K editing capability, chroma key and many other advanced features.
The best part of this program is that it allows the users to perform tasks with drag and drop functionality. It means that all can be done in a matter of seconds. Having this program means that you have the best in your arsenal. Filmora supports all common video file formats and allows you to edit footage recorded with a broad range of cameras.
This video editing software allows you to perform color correction, cut, trim or merge multiple video clips or apply visual and audio effects to the footage you are editing. Filmora lets you export your projects directly to YouTube, while it also offers preset profiles for videos you would like to upload to Vimeo or E-mail.
This program is completely free to use for Windows and Mac. However, it will leave a watermark at the center of your video if you use free version. The light interface is ok but the flat style of the UI brings along other issues like no depth in the controls.
8. CyberLink PowerDirector
Available on Windows , iOS and Android | Paid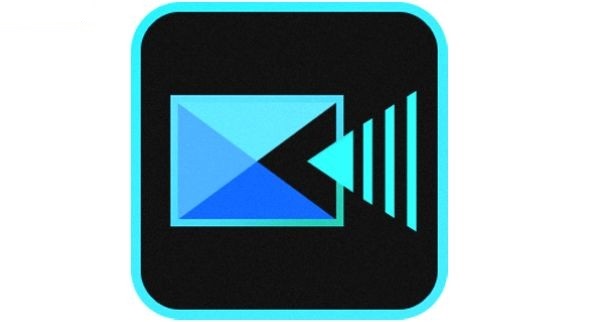 PowerDirector is a consumer level software that's got a reputation for fast render speed, and has a wide range of features. the Windows version has more features and tools than the Mac version. For example, there's no support for importing 360 photos and videos.
PowerDirector has robust editing features which are perfectly made for every user. Similar to the other programs mentioned above, this program is capable of cutting videos, splitting, adding texts, filters, transitions and so on an so forth.
There's 360-degree video editing as well, together with support for all the file standards and formats you can imagine. Then there's slideshows, screen recording, DVD menus, object design tools and more.
Get cracking on the 100-track timeline and you'll soon find yourself making the most of multitudes of stabilisation and video correction tools, professional effects, multi-cam editing, motion tracking and surprisingly easy trimming.
To be honest though, it's basically just that - consumer grade, and not necessarily the cheapest option. It will appeal to a crowd that wants easy to use options for multicam, 360 degree video, having access to templates and a stock library. However, there are options which are either or both — more cost-effective and/ or give you more creative control.
9. Pinnacle Studio
Available on Windows OS | Paid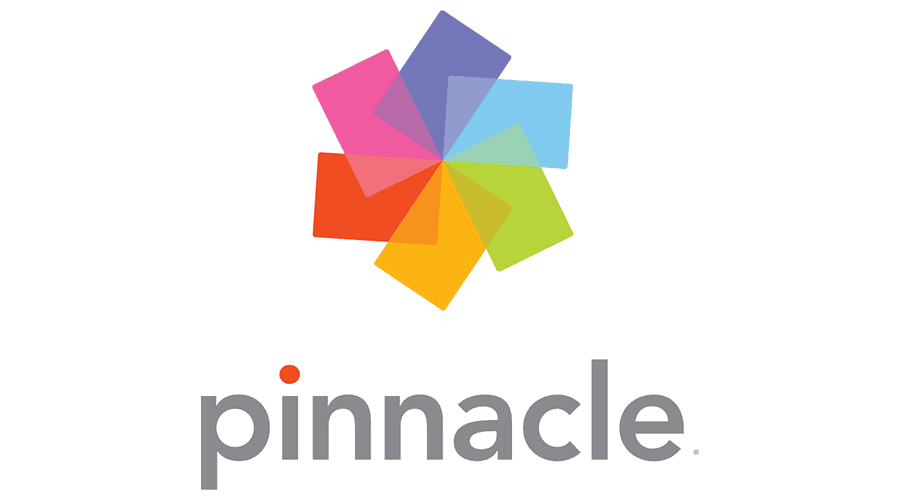 At the higher end of the Corel product line is Pinnacle Studio—which costs more than twice as much as VideoStudio.
not only does Pinnacle come readily equipped with all the features you'd expect from an upper-echelon product—motion tracking, 360-degree VR support, stop-motion video, motion tracking, 4k support, multi-cam, etc.—but you'd be hard-pressed to find a faster product on the market in terms of rendering.
It is a complete package that makes importing, editing, and finalizing to many different formats very simple. Professional editors will be happy to find a range of pro features, like video masking, clip nesting, LUT presets, and batch processing.
For all of its features, Pinnacle's interface is still as user-friendly and intuitive as anything on this list. Thus, is you have the need for speed, and you don't mind shelling out a few extra bucks for it, Pinnacle might be the product for you.
And if you try and like the Pinnacle way of doing things, you can always upgrade to one of the more fully-featured and professionally oriented packages, Pinnacle Studio Plus and Pinnacle Studio Ultimate.
I recommending it to many Houses of Worship that do not have a dedicated, professional video editor so that they can get their Media Ministry up and running in a short time. The learning curve for the product is not steep, the product is not expensive and you don't need any super high-end workstation to run it.
10. Corel VideoStudio
Available on Windows OS | Paid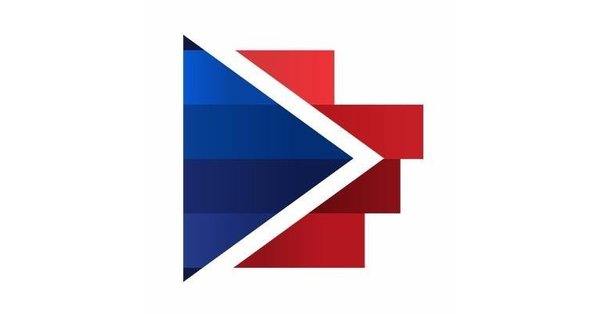 Corel VideoStudio Ultimate is also one of the best editing software for beginners which can be used on your computer. Users can try its 30-day free trial and then purchase it if you are satisfied with its features. With its 2,000¬¬+ filters and effects, users can make their own unique creations.
A well-designed interface means it's very easy to get going with straight away, and yet it doesn't lack in features. There's multi-cam editing, 4K video support, 360-degrees VR video support, a music library , multicam support, more than 2,000 effects, HTML5 video page creation, Stop-motion tool , enhanced lens-correction tools, and 3D text editing. Besides, it's the fastest product on the market in terms of rendering.
Wide selection of fun video-creation tools. Clear, simple interface. It has plenty of video editing features, such as video collage templates, which allow you to merge multiple videos into a single layout and eliminate distortion on action camera videos. and direct export to YouTube.
One of the knocks on VideoStudio is its speed, which lags notably behind some of the faster systems on this list, like CyberLink PowerDirector and Pinnacle Studio.
11. Openshot
Available on Windows,Mac, and Linux OS | Free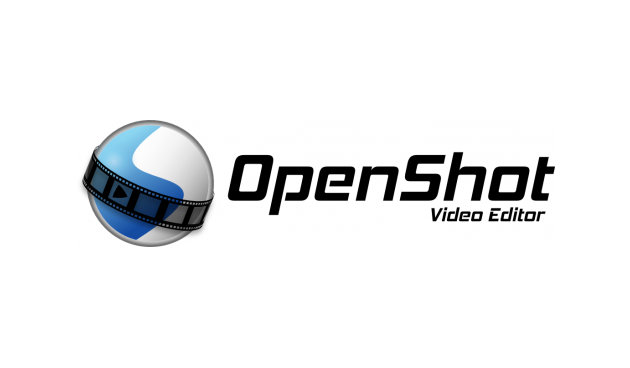 The simplest one in the list is Openshot. However, keep in mind that "simple" does not necessarily mean "lackluster." It simply means that the interface is designed for the regular user in mind, and everything is pretty easy to figure out. However, you still have a lot of features to use for your videos, from color correction, to compositing and rotoscoping, to various forms of transitions.
OpenShot is a free video editor for beginners that can be used on several platforms. It comes with a simple interface which surely beginners can operate. Users can change the screen into Simple or Advanced mode depending on what you need. Just like the other tools mentioned above, it has a number of features which include animation, keyframe, audio waveforms,Unlimited TracksVideo Effects,Title Editor ,Slow Motion & Time Effects , and 3D animations, and so on and so forth.
OpenShot is an efficient option for small businesses and is best for clip resizing, scaling, trimming, snapping, and rotation. It also offers credit scrolling, frame stepping, time mapping, audio editing, and real-time preview. For audio editing, you can use waveforms to visualize your audio. It includes more than 70 languages.
This free video editor is updated regularly, so you can always use the lasted video editing technology. However, you need to fix bugs or problems on your own as it is an open-source editor, and the video effects are also limited.
12. Shotcut
Available on Windows,Mac, and Linux OS | Free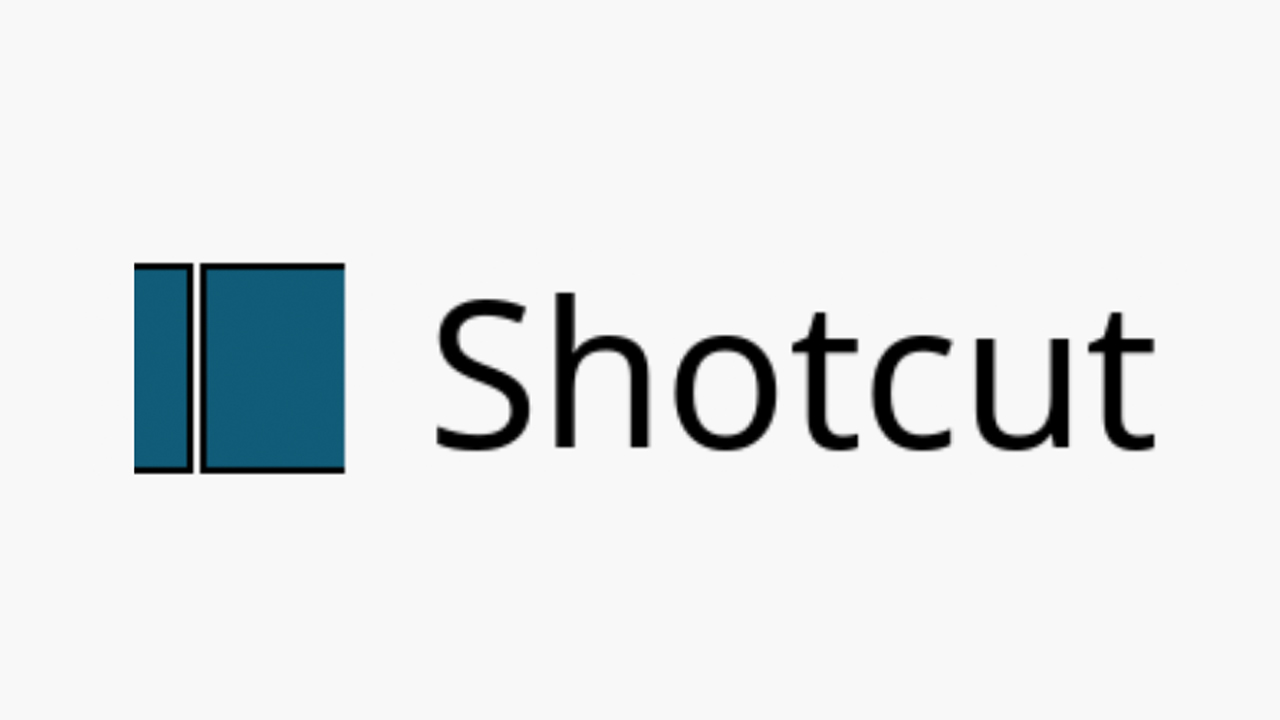 Shotcut is a free open-source option that's quite beginner-friendly as it doesn't look as complex and intimidating as other options, but isn't so over-simplified that it limits you too much.
Some of its workflows (e.g. colour grading, keyboard shortcuts, ripple insert & delete) give you a taste of the types of processes you'd use when working with a high-end pro software .
Efficient options for inserting / deleting / ripple insert & delete, with keyboard shortcuts provided in the right-click menus to help you remember.
Colour wheels (albeit simplified) and brightness adjustment can be customised for the shadows, midtones and highlights separately
Automatic creation of a cross-dissolve transition if you overlap clips in the timeline.
Two of Shotcut's most striking features are 4K HD resolution support and its timeline editing. Not many free video editors offer 4K resolution support. Plus, Shotcut doesn't require you to import your video into the editor: this can be a timesaver if you are dealing with large video files.
This video editor supports a wide range of video formats ( including FFmpeg, ProRes, and DNxHD ) and boasts a great collection of tutorial videos.
Shotcut also provides extensive audio editing options, making it ideal for audiophiles. Its host of fine-tuning audio tools allows users to make bass and treble adjustments, create bandpass filters, adjust gain, add dynamic compression, and much more.
13. VSDC Video Editor
Available on Windows OS | Free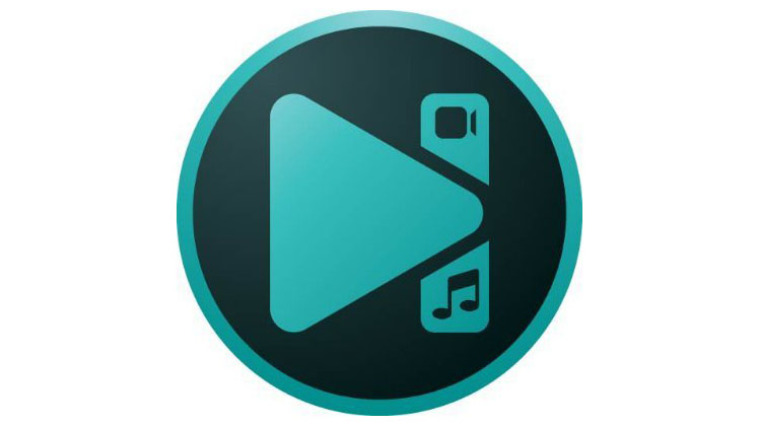 VSDC was designed to run on very low spec laptops. It is tied with Kdenlive for the position of being the most suitable for low end computers.
Like Lightworks, VSDC is a non-linear video editor that's able to compete with more expensive video editing packages. It also lets you apply audio filters and effects like echo, equalizer, volume correction, sound normalization and a lot more.
VSDC is the best for tutorials and presentations. Its workflow is just like PowerPoint for overlaying text and images and editing everything right in the viewer. It also has a feature to create and overlay data charts. The process for importing media is piecemeal, which is probably the worst drawback, but again suits the sequential nature of tutorial videos. You have a lot of creative control (albeit presented to you in a very geeky way) to make things visually appealing.
It comes in both free and premium editions, and there are pleasingly few prompts for free users to subscribe. Although the free version has reduced features, it still comes with VSDC's full video editing suite—including a mask tool and chroma key functionality for green-screen video effects.
the audio waveform is really the one basic feature that Free version is missing. Additionally, users can use it without any restriction since there is no trial period, watermarks on the exported video, or even ads.
If you have the funds to spring for the full version, the suite of tools expands to include video stabilization, robust post-production effects, slideshow/presentation capabilities, 3D diagram templates, and direct social media publishing.
14. Kdenlive
Available on Windows,Mac, and Linux OS | Free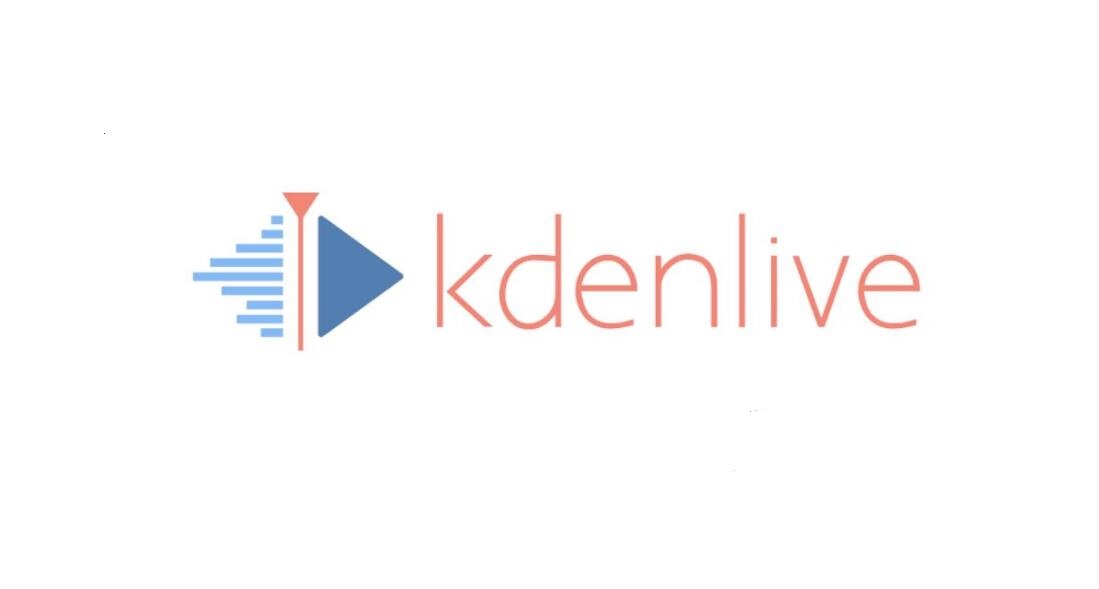 Kdenlive is the best for Linux or low spec computers. It's also open source, like Shotcut. The difference is that it has more advanced functions (eg vectorscopes and histograms for colour grading). Best for feeling like a pro while working on a low end system.
This video editing software combines the simplicity of entry-level video editors with advanced video editing tools frequently used by experienced professionals.
If you are prepared to spend some time learning the interface, Kdenlive provides a more complete toolkit for video editing, including color management tools like histogram and vectorscope, a truly massive library of effects (for both video and audio), and waveform display on the clips in the timeline. In essence, if OpenShot is like Movie Maker, Kdenlive is closer to Premiere.
If you're using Windows, you need to switch from DirectX to OpenGL back-end to make the colour scopes work. Text clips can handle simple titles, but not large amounts of text.
The colour wheels in Lift / Gamma / Gain are very sensitive, any move off-centre will give you a distinct cast in the colour that you increased your saturation. Not great if you are trying to correct rather than grade your colour (e.g. removing yellow light but not wanting to saturate in another colour).
Kdenlive isn't especially powerful or easy. It's good enough to get most ordinary jobs done, so serious foss enthusiasts who don't care for commercial or proprietary software will appreciate it, it's lightweight, and it's certainly several steps above underpowered like Windows Movie Maker , but that's about all it really has going for it.
15. Lightworks
Available on Windows,Mac, and Linux OS | Free and Paid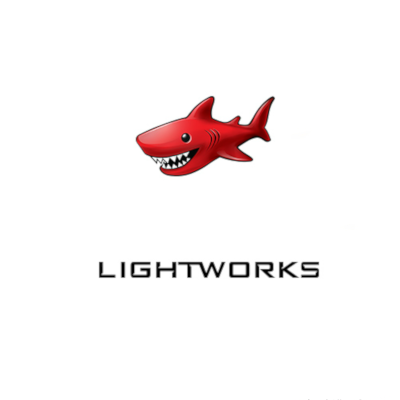 For advanced editing, Lightworks also works well. Lightworks is the best free option for anyone who wants to create professional-quality movies and videos without paying a penny. While it still can't be considered a match for a program like Adobe Premiere Elements, it supports multitrack video and is a non-linear editor, so the quality of your footage won't be reduced while being processed. and Lightworks really focuses on the cutting experience .
Lightworks is specialized primarily in editing, specifically to provide a visual and streamlined experience to video editing. Most editing software need you to mark an in point and an out point to a clip then bring it into the timeline.
Lightworks uses Mark & Park which saves you one keystroke by marking the in point, then viewing the clip and it will automatically set an out point where you "park", i.e. stop viewing. Then there are myriad ways you can tweak where you cut between clips when in the timeline.
The Flexible layout lets you configure anything you want in your workspace, remove items you don't need and bring in new ones. Do 2 edits in the same "room" to compare.
Lightworks is best for efficiency if you are already used to editing with keyboard shortcuts instead of a mouse and want the most efficient process. You never have to save because it constantly saves for you.
The free version can only export to 720p YouTube or Video, but the monthly licence plan allows you to edit in the free version during months that you don't buy the licence. You get all the editing tools in Free that are in Pro but export formats is where they restrict you, as well as the ability to render while editing. 4K video support only in paid version. Some users may find Lightworks too advanced.

16. VideoPad
Available on Windows, Mac , iOS, and Android OS | Free and Paid
VideoPad is a Video Editor and Movie Maker Software from NCH , With an intuitive and easy to use UI, VideoPad makes video editing fun. It's perfect for anyone starting to play around with video compositions as it is simple and easy to use. Advanced video editors may find it too basic though.
VideoPad features an intuitive drag-and-drop interface with a wide selection of video effects, transitions, filters and options. Adjust video speed in a snap, stabilize shaky clips, add background music or add text overlays to perfect your video project.
The only drawback is that it may be too simple for advanced video editors. It doesn't come with as many advanced features as some of the other free video editing software on this list.
Users can create and apply over 50 effects to their videos. Support for almost all file formats. In addition, videos created with this tool can be used on your DVD player, YouTube, Facebook, Instagram and more since it supports all popular video formats. In addition, this software has a free version that users can download without paying a single dollar as long as it's for non-commercial use only.
17. Adobe After Effects CC
Available on Windows and Mac OS | Paid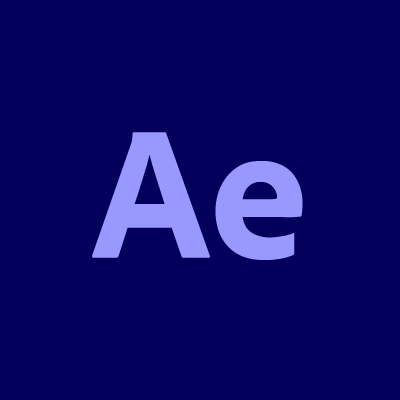 Adobe After Effects CC is an industry standard tool for visual effects and advanced animation ( Cartoon Animation ) kinda stuff . it's popular in the broadcast and indie film industry for VFX and motion graphics. It has tight integration with other Adobe products such as Adobe Premiere Pro as well as third-party programs like Cinema 4D and Mocha.
After Effects is mainly used to create motion graphics videos, do post production visual special effects, do innovative kind of text animation, video animation and anything that requires a special treatment.
It works just like photoshop in video editing ,but it not suitable for editing audios with videos for example sinking vocals with lips ,or any sound editing .
Adobe After Effects is contains awesome effects, they are for making intros, videos with effects and more… There are so many times that I've needed to comp in screens, key out green, do motion tracking, stabilizing, etc. and I could never have done it without After Effects. It's such a powerful tool, and the understanding of keyframes and layers will only help you be a better editor. Not only that, but you will become more valuable and be paid more, which is never bad.
if you are a beginner then you should start with Premiere Pro as your primary video editing tool and the afterwards you can turn to After Effects if you are in a need to do Advanced Animation . if money is an issue there are some amazing free ones like DaVinci Resolve or Hitfilm Express.
18. Blender
Available on Windows, Mac and Linux OS | Free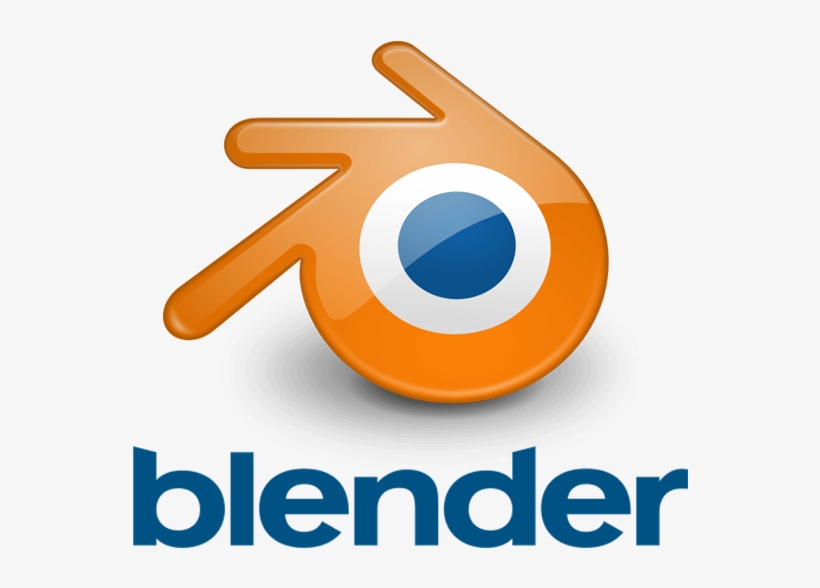 Blender is a famous 3D software that can be used for modeling, animation, visual effects and it also includes a video Sequence editor but is it really good for editing videos. It doesn't matter if you are a beginner or a professional, Blender will be enough for most of your needs in the process of video editing.
With this free video editing software you will be able to make video cuts, splicing and video masking. You will get up to 32 slots for adding video, audio, and effects. In this free video editing software you can adjust layers, transitions, keyframes, and filters.
Also, there are live previews, luma waveform, chroma vectorscope and histogram displays. Some of these features could take your time to understand, but once you figure out how everything works, you will be getting awesome results.
In the case of Blender, it can theoretically do everything that After Effects can . however the learning curve is enormous. The compositor can be the most powerful tool Blender has, but unlike AfterEffects, it is node-based, rather than timeline-based. This means you will have to make complicated node structures to accomplish what could easily be done in a timeline, such as what AfterEffects has.
Thanks to the proxy render and frame offset, Blender becomes one of the powerful free video editors that seldom freeze and lag. Blender renders videos only on 1 core, which makes the rendering quite a bit slower. But you can use this to your advantage by rendering multiple video files at once but it surely is a PAIN.
As an integral part of the VFX creating pipeline of video studios, Blender, performing at the same level as HitFilm Express, is used for modeling, animation, rendering for many movies. While editing, you are allowed to live preview the video, and also preview in the sequencer in which you can see the strips and timelines of the video material.
Conclusion
As stated above, there are free videos editor for beginners and paid versions that definitely can help you make creative videos. Whether it is for education, business, entertainment, instructional videos, etc., you can use all of them. However, when it comes to choosing a video editor, you have to consider which the budget-friendly one is and which program is the best for your needs.
The point of not using actually basic software is that if you decide to learn a little more advanced editing later, you already know the basics of a software and you just go on with it. Basic software will limit you to basic abilities.
In the end I would like to say this that I say to everybody, all the softwares available for video editing are good and do what they are supposed to do. It all depends how good you are at video editing. Softwares are just tools. Like for example, if a carpenter does not make a table properly he cannot put the blame on his tools. It was he who was not good at his work, his tools were just there to bring his imagination and his ideas into reality. Similarly, editing softwares are just digital tools, that help you bring your imagination and ideas into reality.
So learn to use the tools along with learning the art of video editing, use this lockdown phase to learn something new and productive that might help you with your career or bring new dimensions for your future.
Happy Learning!
About Us
Originated from 2005, XPPen is now one of the top brands under HANVON UGEE, integrated with digital drawing products, content and service as a globally notable digital brand of digital art innovation.
Learn more
KNOWLEDGE
ROUNDUPS
ANIMALS
TIPS
FOCUSED
PLANTS
BEGINNER
OTHERS
INTERVIEW
Join Our Newsletter Today
Stay in the loop with our latest artistic innovations and special offers