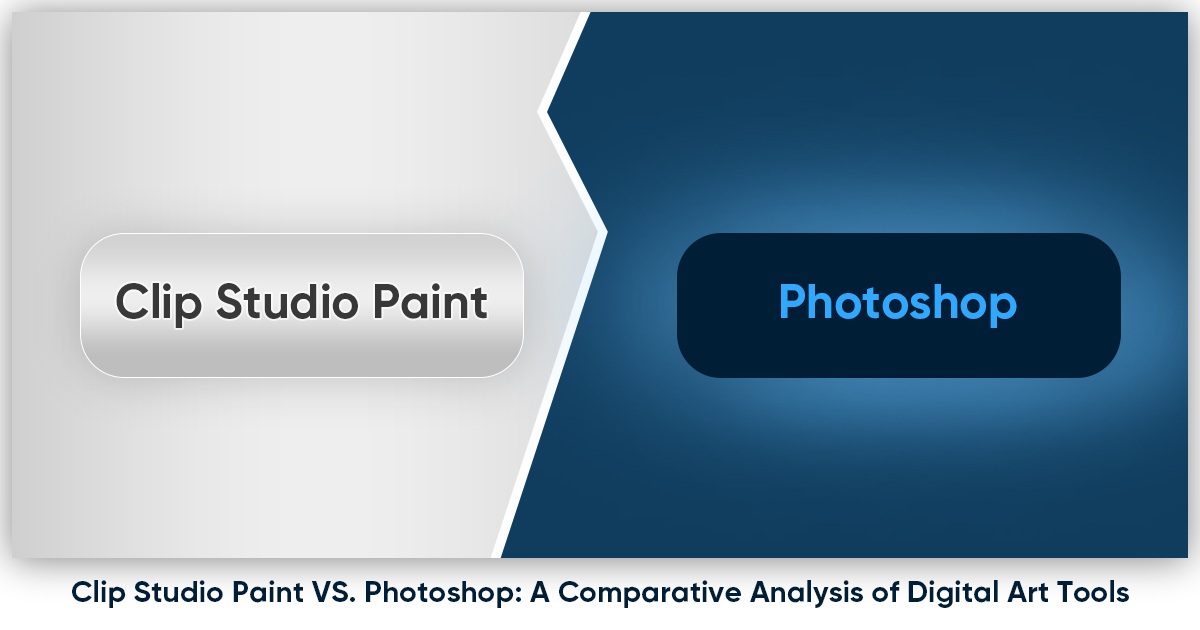 Clip Studio Paint VS. Photoshop: A Comparative Analysis of Digital Art Tools
KNOWLEDGE
XPPen
2023-08-11 14:53:25
4 min read
Clip Studio Paint and Photoshop are two of the most popular digital art software programs used by both beginner and professional artists, designers, and illustrators. Both have multiple functions and tools, suitable for different types of artists. Clip Studio Paint vs. Photoshop: which one is better? Let's take a look at the features and highlights of Clip Studio Paint and Photoshop together.
Say goodbye to limitations and hello to endless artistic exploration. Whether you're a seasoned artist or just starting out, the world of computer drawing awaits. So, grab your tablet, and let's embark on this exciting journey together!
What is Clip Studio Paint?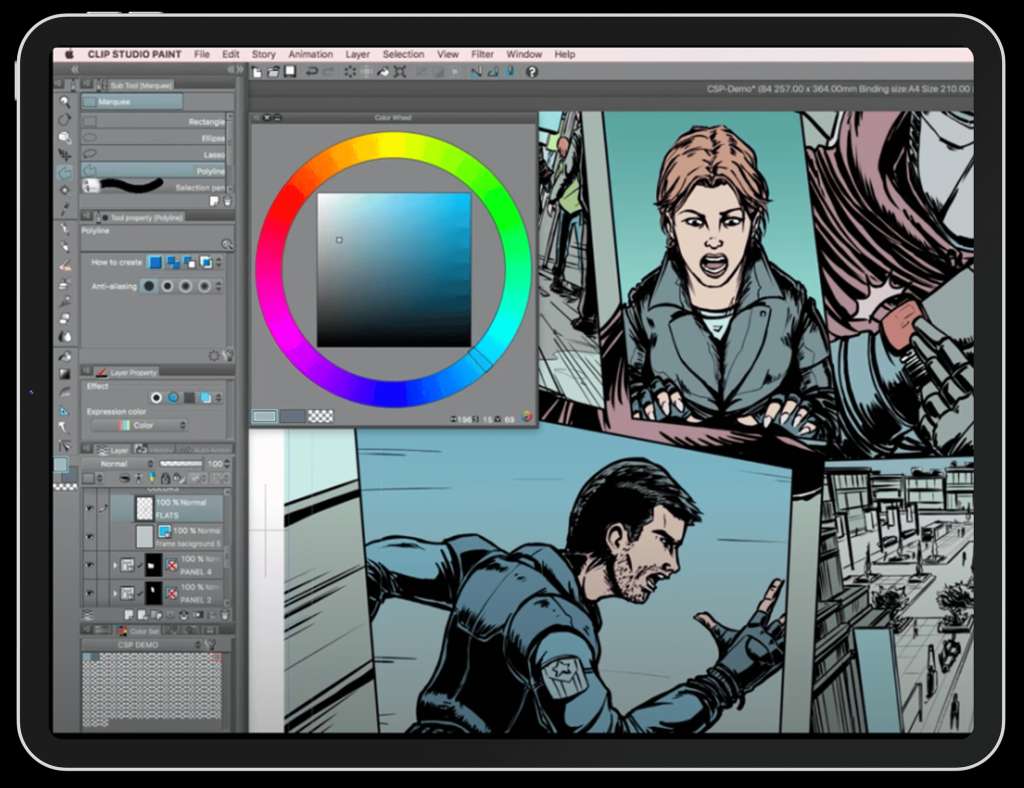 (Source: https://astropad.com/)
Clip Studio Paint is a popular digital art software used by comic artists, manga artists, and illustrators. The software program provides specific tools and features that meet the needs of artists, such as Real Pencil and G-Pen. You may think of Clip Studio Paint as a program focusing on painting and animating based on its key features and tools. It is best used mainly for sketching and drawing, as well as painting and animating designs. This is why it's a popular among artists and comic illustrators.
It was initially launched by the graphic software company Celsys in Japan as Comic Studio in 2001. The software later entered the US market in 2007 as Manga Studio to appeal to emerging artists in the US.
From its origins of black and white art with only spot color, the application evolved into a versatile resource for comics creation and animation artists enjoy today.
What is Photoshop?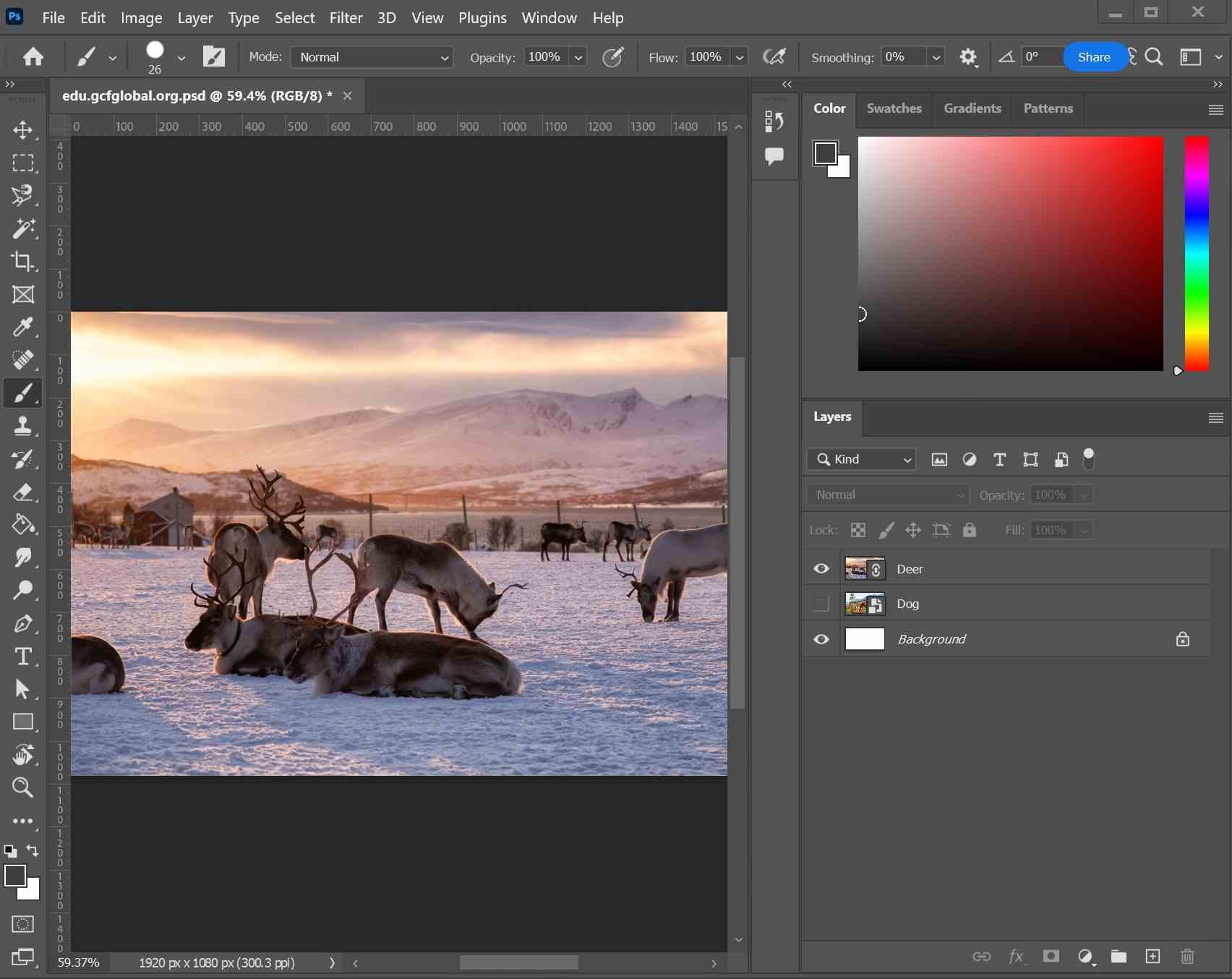 (Source: https://edu.gcfglobal.org/en/)
Adobe Photoshop is one of the most popular design software globally and for good reason. It has been a staple for photographers and graphic designers for decades, offering the raster-based program since 1990.
Over the years, Adobe Photoshop has integrated its features along with other notable Adobe programs like Illustrator, Premiere, and Lightroom, to help artists and designers from illustrations and graphic design to video and animation assets.
Clip Studio Paint vs Photoshop: Quick view of the differences
| Item | Photoshop | Clip Studio Paint |
| --- | --- | --- |
| Website | https://www.adobe.com/products/photoshop.html | https://www.clipstudio.net/en/ |
| Company | Adobe | Celsys |
| Initial release | 1990 | 2001 |
| Operating system | Windows 10 version 20H2 and later; macOS 11.0 and later; iPadOS 14.0 and later; Android 7.1 and later | macOS, Windows, iPadOS, iOS, Android, ChromeOS |
| Type | Raster graphics editor | Graphics editor |
| Focus | Photo editing, graphic design, and 3D modeling | Digital painting and illustration |
| Best for | Professional artists; photographers | Comic, manga artists; animations |
| Interface | Dark gray | Pure white |
| Tools | A dedicated section for 3D shape tools and spong tool | A dedicated section for ballon and frameborder tool |
| Exporting files | BMP, JPEG, PNG, TIFF, TGA, PSB (Photoshop file), PSD (Photoshop file), PDF, GIF, DCS 1.0 and 2.0, RAW, Portable Bitmap, SCT, Dicom, MPO, EPS, PCX, IFF, PXR, etc. | BMP, JPEG, PNG, TIFF, TGA, PDF, GIF, Clip (own format), MP4 (animation video), QuickTime (only on Apple products), etc. |
| Support | Cloud support with multiple equipment | Cloud support only and available for iPad |
| Drawing background | Left side | Right side |
| Blending modes | Exclusive blending mode dissolve | Glow and glow dodge have been introduced, similar to PS |
| Payment | Monthly payment | Monthly payment; One-time payment |
Clip Studio Paint vs. Photoshop: Learn about the key differences
1. Clip Studio Paint vs. Photoshop-User Interface
Clip Studio Paint:The software's user interface is entirely white. Clip Studio Paint's user interface is tailored to artists, with an emphasis on simplicity and customization. It offers a simple and straightforward layout, with tools and panels easily accessible. With its easy-to-use interface, the Clip Studio Paint tutorial is simple. The tool also enables us to design our own unique size with an image log resolution.
Photoshop:The program offers a fairly traditional black interface that displays all of your saved documents and folders. In Photoshop, you can choose any color mode and advanced parameters such as color profile, among others. Photoshop's interface is more complicated and feature-rich. It provides a large range of tools and options, which might be overwhelming for novices. Photoshop's interface, on the other hand, may be customized to suit individual preferences.
2. Clip Studio Paint vs. Photoshop-Vector Tools
Clip Studio Paint: With its extensive selection of vector tools, Clip Studio Paint excels at creating vector-based illustrations. It enables artists to produce exact and scalable artwork, which makes it perfect for producing graphics, icons, and logos with precise lines and contours.
Photoshop: Photoshop is useful for a variety of creative projects, including picture editing and compositing, digital painting, animation, and graphic design. The majority of Photoshop work is raster files by default. However, you may also use Photoshop to produce vector files and convert raster files to vectors. Although its vector capabilities are not as comprehensive as those of Clip Studio Paint, it nevertheless provides adequate functionality for basic vector editing.
3. Clip Studio Paint vs. Photoshop-Brush Engine
Clip Studio Paint:
Photoshop: Clip Studio Paint is well-known for its powerful brush engine, which includes numerous brush kinds and customization options. This software has its own brush system with the extension ".TDF". It categorizes its brushes into six main groups. The six different categories include Ink Brushes, Dry Media, Painting Brushes, Airbrushes, Effects, and Blenders. It enables artists to generate distinctive and lifelike brush strokes, making it a popular choice among digital painters.
4. Clip Studio Paint vs. Photoshop-Animation features
Clip Studio Paint: How to use Clip Studio Paint? Clip Studio Paint has powerful animation tools, including onion skinning, timeline-based animation, and a dedicated animation workspace. It includes a timeline as well as frame-by-frame animation features, allowing artists to swiftly create complicated animations.
Clip Studio Paint PRO and Clip Studio Paint EX are the two programs available in Clip Studio Paint. The PRO edition allows for up to 24 frames per animation, while the EX version allows for an unlimited number of frames. When you're through with the animation, you can select an export format. Exporting as a gif (picture) may be a suitable option for social media, but video formats such as mp4 or avi are also accessible.
Photoshop: Although Photoshop has animation capabilities, its functions are more limited than Clip Paint Studio. It is focused mostly on creating GIFs and basic animations. You may consider Photoshop if you're aiming for simple animations and GIF creation.
5. Clip Studio Paint vs. Photoshop-Customization options
Clip Studio Paint: Brushes, tools, and workspaces can all be customized in Clip Studio Paint. New color sets can be created by selecting the tool icon ("Edit color set") and then [Add new settings] to create a new empty color set. My shortcuts can be configured in the [File] menu > [Shortcut Settings] > [Setting area: Options]. You can also modify the pen pressure settings for each brush independently.
Photoshop:The left side of the screen is where you'll see the Photoshop toolbar. Either select Toolbar from the Edit menu or click the symbol with the three dots to bring up the Edit Toolbar dialog. Any tool on Photoshop's Toolbar can be given a letter as a keyboard shortcut to make it easier to access. Another great thing about Photoshop is its larger selection of third-party plugins and add-ons which can be utilized to increase its capability.
6. Clip Studio Paint vs Photoshop-Price
Clip Studio Paint: Clip Studio Paint comes in two kinds: Pro and EX. The Pro version is less expensive, with a one-time cost. Clip Studio Paint Pro Ver. 2.0 one-time purchase is $49.99. The EX edition contains more capabilities such as animation and 3D modeling but is more expensive. Clip Studio Paint EX Ver. 2.0 one-time purchase is US$219.
Photoshop: Photoshop is accessible on a subscription basis, with a monthly or annual price. You can get Photoshop Plan for $20.99/month; Photography Plan (1TB) for $19.99/month; All Apps Plan for $54.99/month. This may be more costly in the long term, particularly for artists who do not use all of the sophisticated features.

Choose a high-quality drawing tablet for your software
Whether you prefer Clip Studio Paint or Adobe Photoshop, choose the program best-suited to your creative needs. After choosing the right drawing software, don't forget to choose a high-quality drawing tablet to help achieve a higher level of drawing. Choosing the finest tablet for Photoshop or Clip Studio Paint can be challenging since we must consider not only its performance or screen resolution, but also its portability, software compatibility, and supported devices. With a wide range of products on the market, recognizing a reliable brand like XPPen can save you a lot of time.

XPPen drawing tablets you can't miss
XPPen has always paid attention to product quality and is committed to providing better drawing tablets and drawing displays for painters and artists to help them have a more enjoyable drawing process. Two high-quality drawing tablets are recommended below.
Star G640

Artist 24 Pro

Conclusion
Dedicing between Clip Studio Paint and Photoshop depends on your personal needs and creative preferences. If your main focus revolves around drawing, illustration, and animation, Clip Studio Paint presents a range of potent tools designed precisely for those purposes. However, if you would need a comprehensive photo editing tool, seamless integration with other programs, and a bigger library for plug-ins, Adobe Photoshop is your best bet.
Take into account your workflow, budget, nature of your creative projects, and your reliable drawing tablet in choosing the best creative program for you.
Related Posts
About Us
Originated from 2005, XPPen is now one of the top brands under HANVON UGEE, integrated with digital drawing products, content and service as a globally notable digital brand of digital art innovation.
Learn more
KNOWLEDGE
ROUNDUPS
ANIMALS
TIPS
FOCUSED
PLANTS
BEGINNER
OTHERS
INTERVIEW
Join Our Newsletter Today
Stay in the loop with our latest artistic innovations and special offers