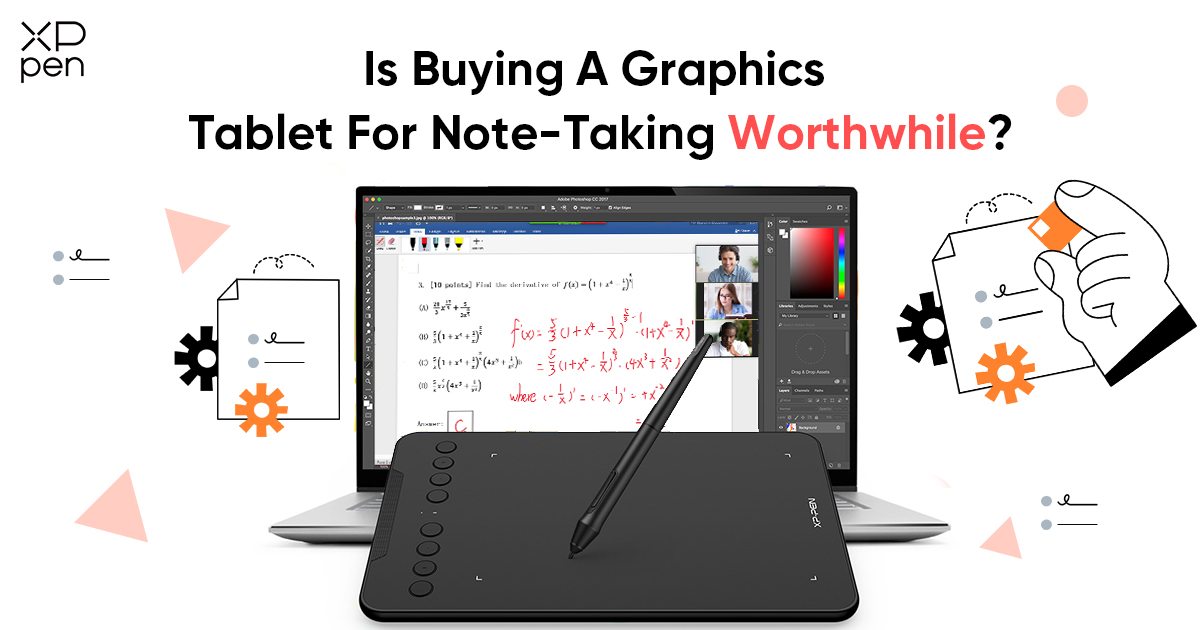 Is Buying A Graphics Tablet for Note-Taking Worthwhile?
FOCUSED
XPPen
2023-11-16 16:09:25
7 min read
Many people are replacing paper notebooks with digital note-taking tablets in lieu of pen and paper at school and in the workplace. Digital note-taking makes it easier to transfer and share information with colleagues and friends, through swift updates and attachments of images, videos, and links to create presentation-ready documents.
Authors can also make their notes available for collaboration and commentary while keeping a close eye on access control and version history. Digital notes are easy to name, organize, sort, search, modify, and store without creating any paper waste.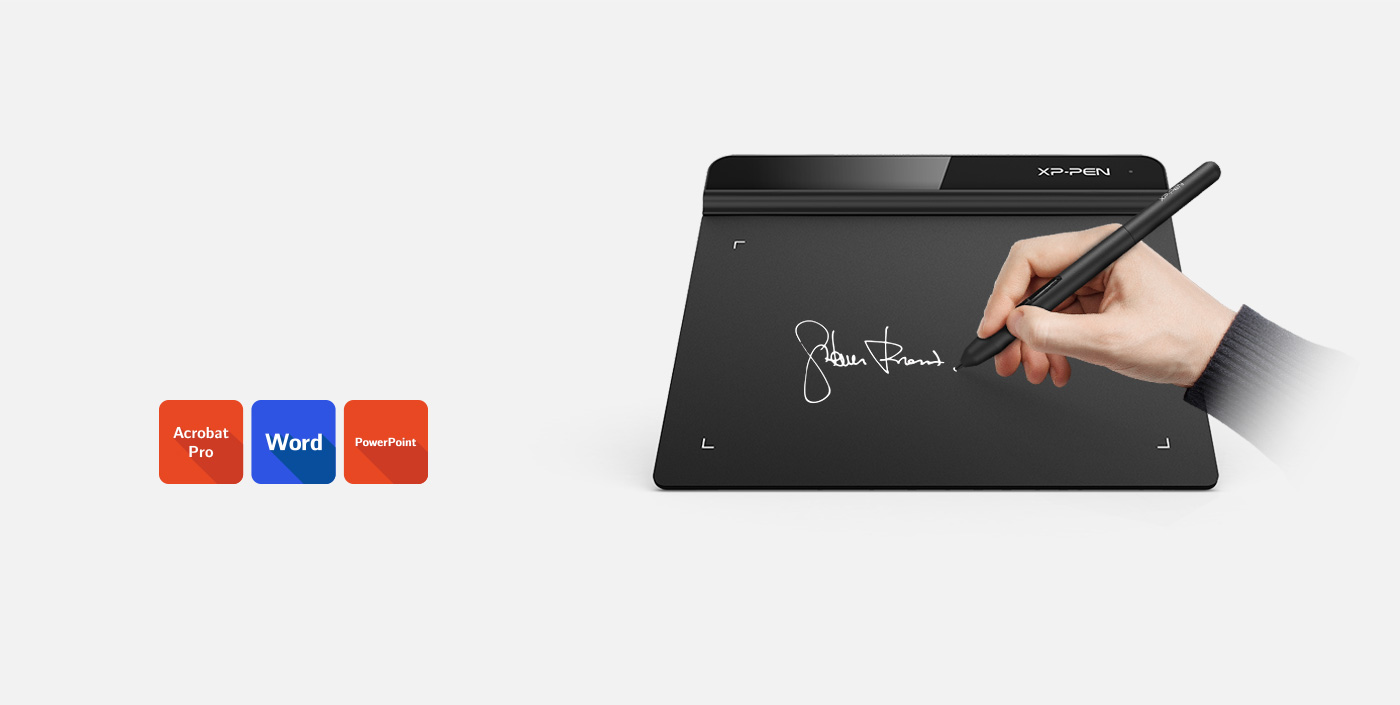 Note taking tablets allow people to use a stylus to handwrite digital notes and bypass the need for a keyboard, trackpad, or mouse to record information. Writing on a pressure-sensitive graphics tablet feels natural after a bit of practice. Think of it as a more techie version of your notebook or journal.
What Is A Graphics Tablet?
A graphics tablet is a flat, pressure-sensitive device that allows a user to press the tip of a handheld, pen-like stylus on its surface to trace, draw, write, or manipulate existing information. When the stylus touches the tablet, it creates an image that is displayed on a computer monitor.
Graphics tablets can sense the amount of pressure you apply with a stylus and translate those strokes into lines of varying thickness that will appear on your computer screen in real time. Some of the best note taking tablets include programmable buttons and touch rings that make it easy to access tools quickly. Many software programs, including note-taking and digital painting programs, support graphics tablets.
Types of graphics tablets include:
Pen Pads
Pen pads are inexpensive rectangular graphics tablets that connect to a computer with a cable suitable for beginners and experts alike. Some newer, battery-powered models are wireless which offer portability and flexibility for users.
Pen Displays

Pen-display tablets feature pressure-sensitive LCD displays. They must be connected to a computer to power up and run the device. A note taking tablet with pen and an integrated display will cost more than standard pen pads.
Standalone Tablets
Conventional tablets have capacitive glass touch screens that respond to the touch of a stylus by locating the associated change in the electrostatic field on the screen. The tip of the stylus creates a small electrical current that causes the pixels underneath it to light up, which allows the user to trace lines on the screen.
Standalone tablets have their own batteries, processors, and operating systems and can be used as on their own and on-the-go, but they lack the pressure sensitivity of graphics tablets.
Advantages of Using a Graphics Tablet for Note-Taking
Professionals and students who spend their days working with research and writing information use graphic tablets for note-taking because writing on a pressure-sensitive surface can feel similar to using a pen on paper.
Graphics tablets can accurately and precisely reproduce their handwriting because the pad responds quickly to small changes in movement. It's designed to mimic how you usually use a pen; the varying pressures will dictate the thickness of your lines. Generally, the heavier the touch, the thicker the line. It's like how you use a pen to create different thicknesses and strokes with different pressures applied to the tip of the pen.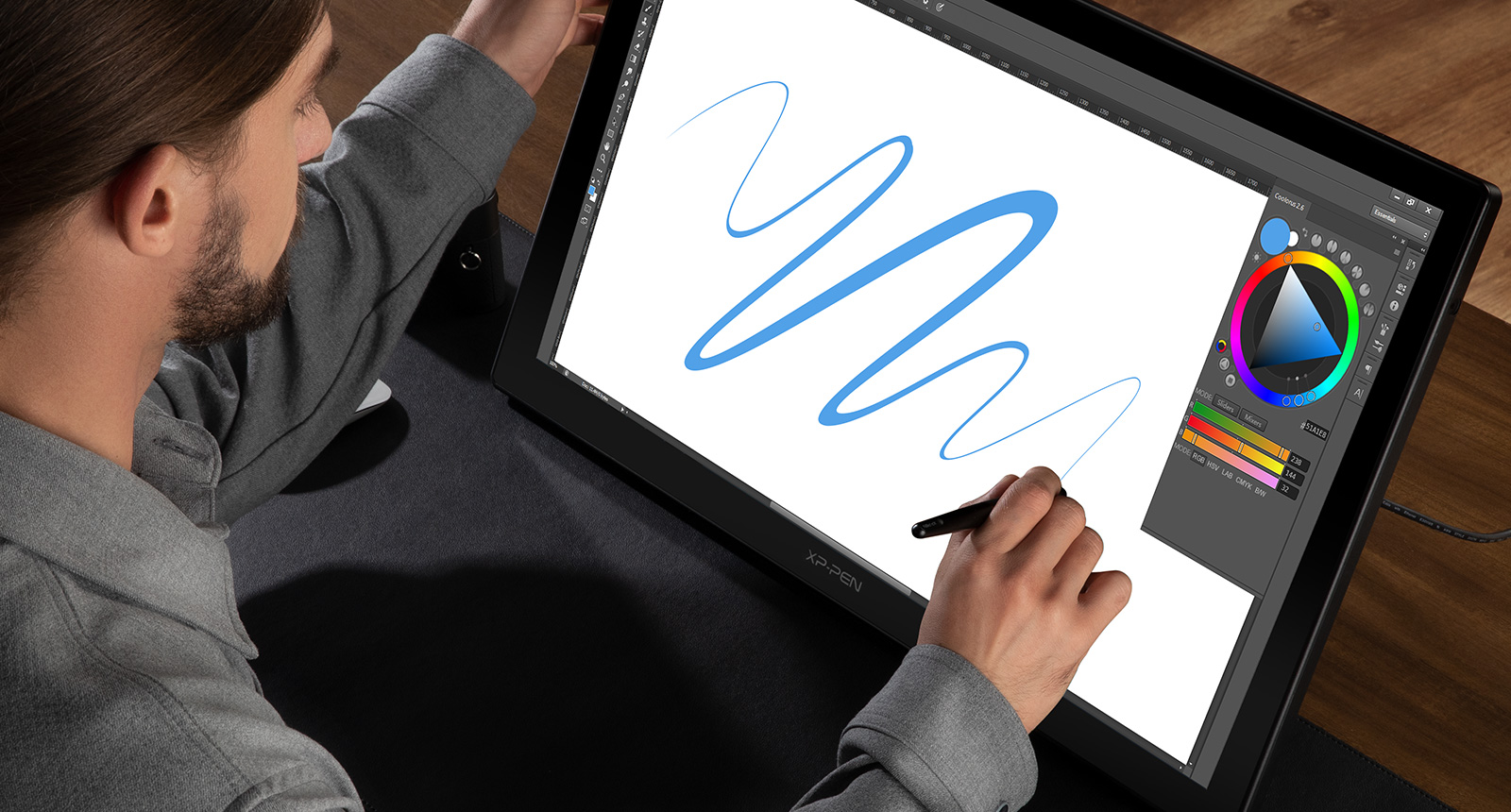 Customization and Creativity
People who use a note-taking tablet can set up the stylus to act like a pencil, pen, marker, brush, or any number of other writing instruments. The input setting will affect how handwriting looks, and the user can adjust their software settings to create a variety of line types in a range of sizes and colors. It's easy to control properties like the size, flow, and opacity of your lines by linking them to the pad's pressure sensor, which means that pushing the stylus harder into the pad will change the quality of the line.
Creative and visual thinkers need an intuitive and precise digital tool for writing, sketching, painting, blending, erasing, and more. That's why having a reliable graphic tablet is just as crucial as other art tools. Some software will also allow you to edit photos and videos, sign documents digitally, and switch from application to application.
Organization and Efficiency
Digital organization features will allow you to quickly name your note files and organize them into folders for easy retrieval. Many operating systems support handwriting recognition and indexing, so you can easily store your handwritten notes and diagrams or convert them to text and search through them.
Disadvantages of Using a Graphics Tablet for Note-Taking
When a pressure-sensitive plastic surface transfers inputs from a stylus to a monitor, the position of the stylus on the graphics tablet maps to the position of the cursor on the screen. Sometimes this mapping feels unnatural, and it can take a few days or weeks to develop the hand-eye coordination you need to take notes you can read as you view the screen.
Writing on a note-taking tablet with pen may initially feel less immediate than writing on paper, but with practice, you'll be able to make accurate lines and letters without moving your hand on the tablet.

Cost
Screenless, pressure-sensitive graphics tablets can be purchased for as little as $35, while larger models with higher sensitivity cost about $160. A high-quality pen or pencil set and notebook can set you back at least $20, and these items will need to be duplicated or replaced periodically, especially if you take notes frequently or use different notebooks for different tasks.
Depending on your needs, you may want to get additional accessories and software to maximize your note-taking to the fullest. Many graphics tablets are compatible with optional cases, stands, screen protectors, and gloves.
They tend to be optimized for Windows or OSX, but several models are also compatible with Linux, Android, and Chrome OS operating systems.
You will also need to determine whether free note-taking software will meet your needs or if you would rather purchase standalone or subscription-based note-taking software to make the most of your tablet.
Battery Life
The battery life of a digital drawing tablet can vary depending on its size, battery capacity, and how often and intensely it is used. Graphics tablets without screens don't require batteries and you don't have to charge them, which contributes to their reliability as tools for digital drawing and other graphic tasks. Advanced graphics tablets may come with internal batteries or may need to be charged externally. Certain tablets have the ability to be recharged, which may be advantageous as it will reduce the cost of batteries. However, you will need to remember to charge the tablet and its use time will be restricted by its battery life.
Since note-taking tablets use a cable or a wireless or Bluetooth connection to transfer data to computers, they can experience technical glitches from time to time. When this happens, you can resolve this by restarting the computer, disconnecting and reconnecting the hardware, plugging the cable into a different port, checking the device and software settings, checking the wireless connection, updating or reinstalling the driver, or replacing the stylus nib.
If the problem persists, you should try to connect the tablet to a different device or computer.
Comparing Graphics Tablets with Other Digital Note-Taking Devices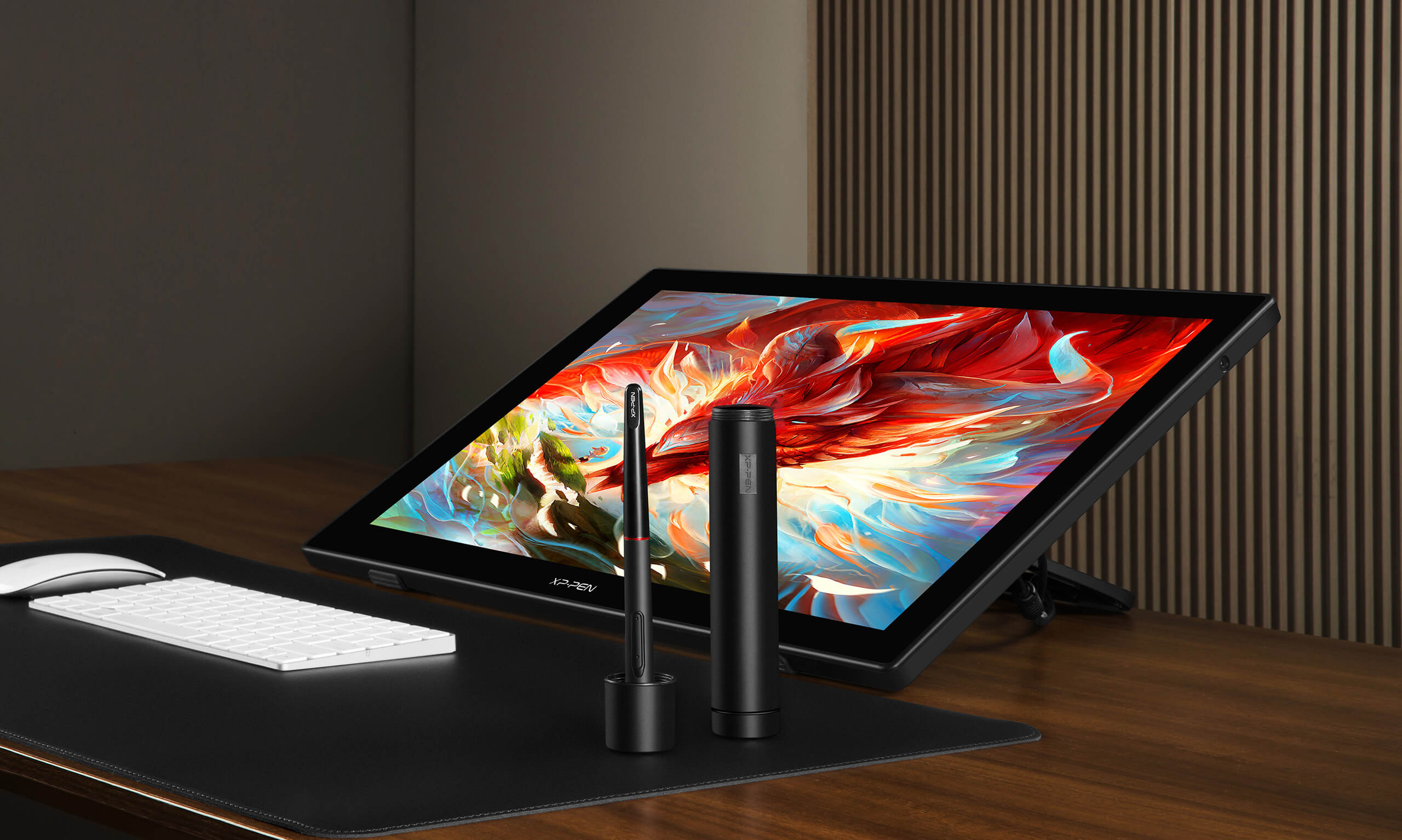 Choosing the best note-taking tablet is a subjective decision that depends on a user's needs. Check out how these different types of devices compare to one another so you can choose which one's best for you.
iPads
iPads are general-use tablets that also function as light-duty computers. They are less pressure-sensitive than graphics tablets, but many people find the surface to be suitable for writing using Apple Notes or on compatible apps.
To take handwritten notes, you would need to get a stylus separately. iPads are user-friendly, convenient, and portable. You won't have to be near a desktop or laptop to use the tablet, but they are relatively expensive priced at around $1000.
E-Ink Tablets
E-ink tablets are lightweight, standalone tablets with limited processing power that support taking digital handwritten notes on a black and white screen. You can experience an intuitive writing experience on a low-energy, pressure-sensitive display, but these gadgets can cost hundreds of dollars each, which are relatively expensive for their limited functionality. Most e-ink devices support PDF, ePUB, and other text-friendly file formats.
Graphics Tablets
Graphics tablets include a stylus but must be connected to a computer to access programs and software. They have far higher pressure sensitivity levels than iPads, which enables users to have more control over the look of their handwriting. You can even fine-tune the input settings to produce notes and drawings with finer detail. Although note-taking tablets can be bulky and cumbersome to carry, they are compatible with the most sophisticated drawing and note-taking software. They have a steeper learning curve than iPads or e-ink tablets, but they are also relatively affordable and versatile tools.
Software Options for Note-Taking
Note-taking apps have been developed for every need, whether you need to jot down reminders or takeaways, brainstorm, or create an outline. Many note-taking apps will automatically sync your notes across all your devices, and you can also store your notes in the cloud. Note-taking software is available for all operating systems, including Windows, OSX, Linux, Android, iOS, and Chrome OS.
Some apps are dedicated to taking very basic handwritten notes, but many programs allow you to annotate PDF files, create and organize lists and reports, and make sketches. Some software is sophisticated enough to allow you to bring audio, image, and video files into your notes while facilitating collaboration with colleagues and teams.
You should choose a note-taking app based on their needs and the limitations of their graphics pad and computer system. You may choose from many wonderful free apps that provide a simple, minimalist experience, but paid subscription apps are worth a look for people who frequently create multimedia presentations or collaborate.
Budget-Friendly Graphics Tablet Options for Note-Taking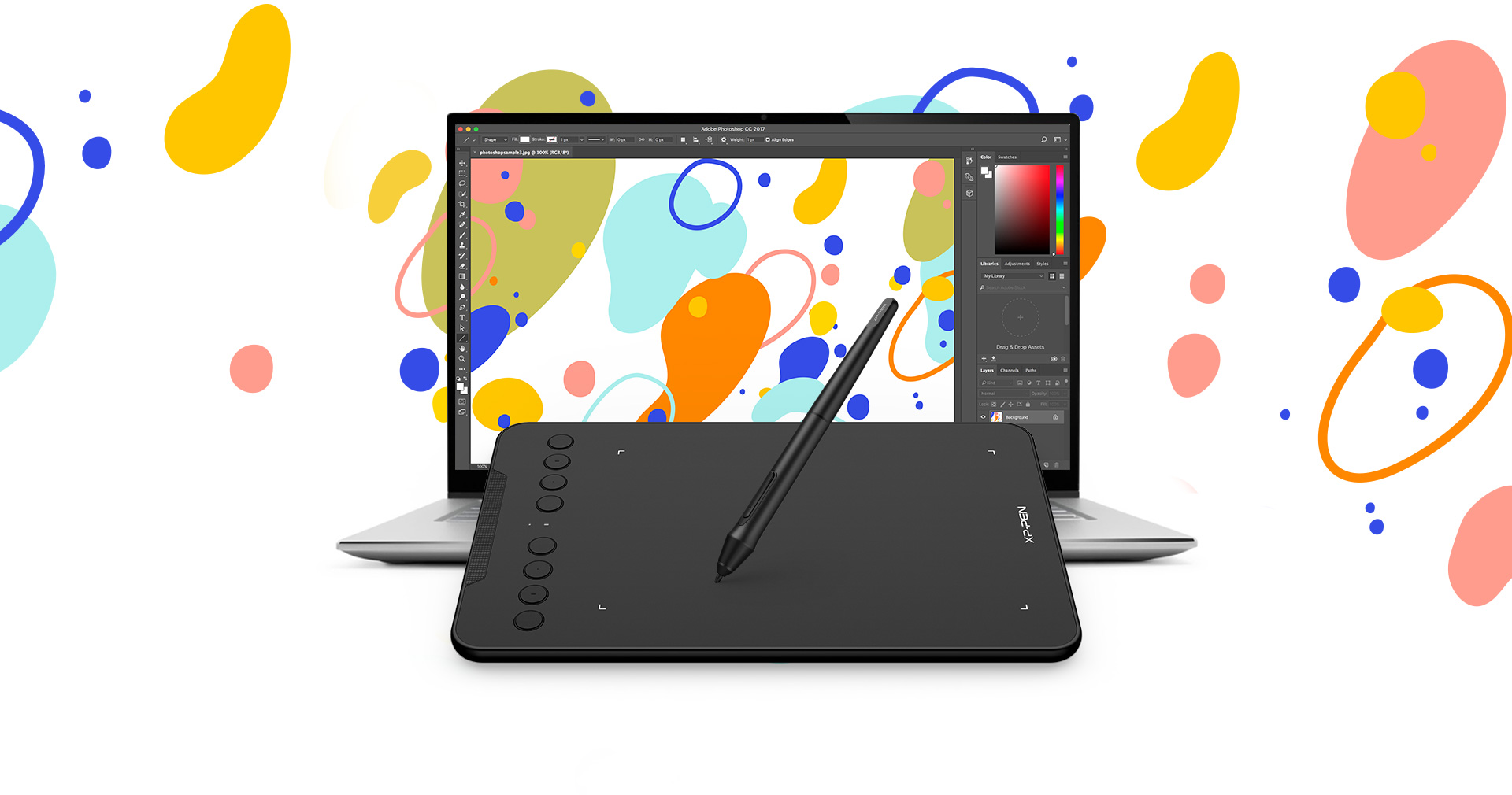 If you're looking for a sleek and budget-friendly note-taking tablet, XP-Pen has several options that will suit your needs: Star G640, Deco Fun L, Deco Mini4, and Deco Mini7 Wireless, featuring enhanced pen technology, sleek and ergonomic design, and full compatibility with a broad range of software applications. The tablets come in a range of sizes, ranging from petite 4-inch surfaces to generously-sized 10-inch-wide pads.
Graphics Tablets Is Your Reliable and Affordable Note-Taking Buddy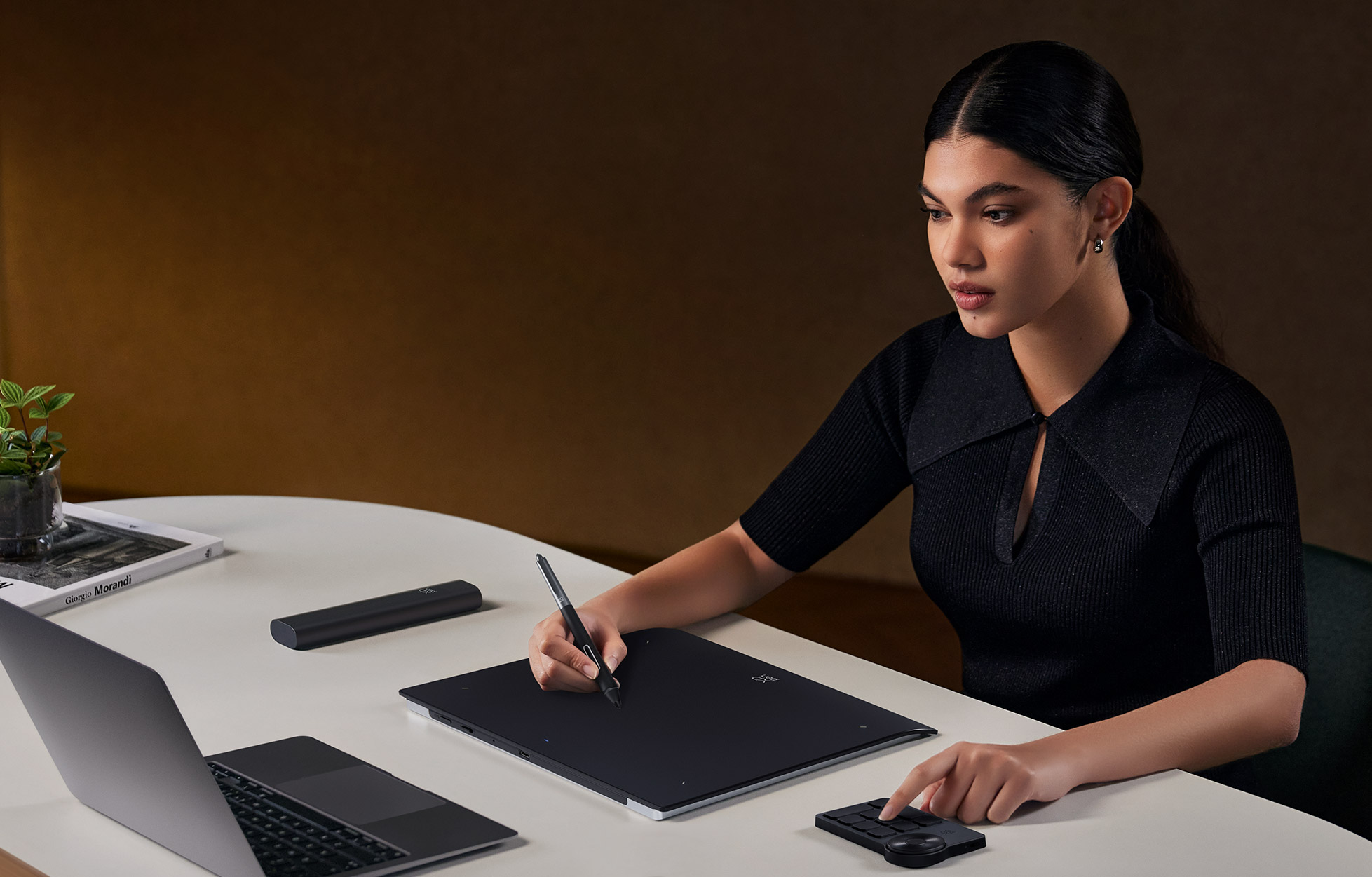 If you're looking to get the benefits of digital note-taking, having a note-taking tablet with pen may be a great choice for you.
With minimal investment and a bit of patience, you can be on your way toward mastering a device that can make your school and work lives more efficient and pleasant.
Before you dive in, consider how often you'll be writing, how portable you need your tablet that takes notes to be, and how much surface area you require to write comfortably. Once you account for these factors, you'll be ready to choose a tablet that's right for your needs and get started on your note-taking experience.
About Us
Originated from 2005, XPPen is now one of the top brands under HANVON UGEE, integrated with digital drawing products, content and service as a globally notable digital brand of digital art innovation.
Learn more
KNOWLEDGE
ROUNDUPS
ANIMALS
TIPS
FOCUSED
PLANTS
OTHERS
INTERVIEW
BEGINNER
Join Our Newsletter Today
Stay in the loop with our latest artistic innovations and special offers