How Do LCD Writing Tablets Work and Should I Buy One?
KNOWLEDGE
XPPen
2023-08-18 18:20:45
5 min read
Whether you like taking notes, sketching ideas, or brainstorming concepts, LCD writing tablets got your back. These versatile devices are becoming increasingly popular because they are easy to use and create a paper-like writing experience for users. But how do these LCD writing tablets actually work? Let's take a deep dive and learn how they work.
What is LCD writing tablet?
Liquid Crystal Display (LCD) dates back as early as the late 19th century when the first liquid-crystal display had been invented at the RCA David Research Center. This marks the first commercial success of LCD technology, according to The history of liquid-crystal display and its industry.
E-writers like LCD writing tablets use liquid crystal display technology to create a digital writing surface that can be easily used with a stylus or other writing tool. Moreover, these digital surfaces can be reused multiple times because of the integrated erase function.
How do LCD writing tablets work?
Before we delve into how LCD writing tablets work, let's first know what is inside and its components.
What's inside an LCD writing tablet?
An LCD writing tablet is usually made up of a transparent or semi-transparent plastic display screen, a liquid crystal layer, a black background placed behind the LCD layer to prevent lights from reflecting, a circuit board, and a back and front housing.
The critical component of a typical LCD writing tablet is its liquid crystal layer laminated between two layers of plastic. This LCD layer allows the transparent plastic display screen becomes a pressure-sensitive screen where a user can apply pressure with a stylus or other writing tool to write.
What is Liquid Crystal?
At this point, you may have asked, what is a liquid crystal? Liquid crystal is a unique state of matter that shares both properties of liquid and solid crystals due to its molecular structure--it behaves similarly to a solid but also flows like a liquid.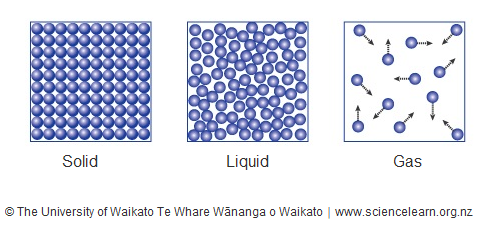 How do LCD writing tablets work?
When you are writing on an LCD writing tablet, you're applying pressure on the pressure-resistive screen and generating electrical current with a stylus or other writing tool, so the order of molecules of the Liquid Crystal materials will change correspondingly to make the area light-reflective. For example, when you draw a line, the molecules in the pressure-applied area will move in a way to become reflective of lights and make the line visible.
When you are not using it, the display detects no pressure, and no electric field is applied so the molecules remain in a stable state. In this case, the LCD panel reflects very little light, which makes the screen appear dark.
Should I buy an LCD writing tablet?
It depends. If you are a student or an adult who needs to take notes, loves to track inspirations on the go, or are a parent who wants to help children explore their creativity with this tool, an LCD writing tablet may be just what you need. LCD Tablets are lightweight, so they are easy to carry around for sure, and they are also environmentally friendly because of the replacement of paper.
However, keep in mind that LCD writing tablets are not designed for complex drawings or detailed note-taking. They're best for quick notes or simple sketches, and you'll need more advanced equipment such as XPPen Smart Notepad and XPPen drawing tablet, or a computer for more in-depth work.
Better choices for students and adults
For students and adults who need to do more in-depth work, I'll recommend XPPen Smart Notepad or drawing displays/tablets like XPPen Artist 12 Pro and XPPen Deco Pro 01 V2.
XPPen Smart Notepad
The XPPen Smart Notepad is a digital notepad that uses electromagnetic resonance (EMR) technology to track your handwriting and sketches. While it has some similarities to LCD writing tablets, there are some significant differences.
Here are a few things to consider:
EMR Induction Technology: With this technology, even a slight variation will be easily sensed when the stylus is close to the tablet. It gives sensitive handwriting perception and accurate presentation.
More brush and color options: Supports 3 brushes, 12 colors and 5 thicknesses, flourishing your work better than ever.
Battery-free stylus: Battery-free Electro-magnetic Resonance technology effectively reduces the stylus weight. Free of charging.
Syncing your work: XPPen Smart Notepad is designed to sync with your devices via Bluetooth, so you can save your notes and sketches to your phone or computer. LCD writing tablets typically don't have this feature.
Precisely convert your handwriting into text: The XPPen Smart Notepad has some additional features, like the ability to convert your handwriting into text and search your notes for specific keywords, which greatly improves your productivity in both life and work.

Drawing Display
If you work on digital art and graphic design, a drawing tablet is an all-in-one solution for you. It has a wide drawing display that enables you to turn your ideas into reality.
Check out the XPPen Artist 12 Pro, the all-around best budget display for your drawing needs. It features an 11.6-inch full-HD display with a 179-degree viewing angle, the perfect size that suits most people's needs and is easy on the eyes. The XPPen Artist 12 Pro also has a tilt function up to 60 degrees, which means you don't need to adjust the brush direction in the software over and over again to transit between lines and strokes. Nonetheless, it has a high level of precision, sensitivity and color accuracy that can beat LCD writing tablets easily.
XPPen Artist 12 Pro is compatible with the following programs:
Adobe Photoshop, Illustrator, SAI, CDR, GIMP, Krita, MediBang, FireAlpaca and Blender3D

Drawing Tablet
If you want a cheaper option, XPPen Deco Pro 01 V2 is worth considering. It has a larger writing area but is ultra-thin and ultra-portable, and comes with a no-battery and no charging required stylus.

Frequently Asked Questions
1. Is an LCD Writing Tablet Good for Drawing?
The answer could be tricky. It depends on your needs and preferences. If you want an LCD writing tablet to sketch on the go or for kids to play around, then it would be a good choice, because it's portable, lightweight, easy to use and affordable. But if you want to draw professionally or for detailed illustrations, An LCD writing tablet is not a good choice at all. Here are several reasons why:
Limited pressure sensibility: Unlike dedicated drawing displays/tablets, an LCD tablet's screen is just not pressure-sensitive enough to create detailed drawings.
Limited software compatibility: Most LCD writing tablets are not compatible with drawing apps like Photoshop.
Limited color options: You can't change the pen color.
Lack of functions: You cannot undo or have an eraser on the tablet.
Lack of Backlight: You're not able to draw in the dark.
Overall, if you are looking for more advanced features and functionality, a dedicated drawing tablet may be a better choice.
2. How to erase LCD writing tablets?
When you want to erase, press the erase button, and then the electric circuit will be activated to send a small signal throughout the liquid crystal layer of your tablet. This will reset the order of liquid crystal molecules to make them transparent, in other words, your screen will become blank.
3. Do LCD writing tablets have a save function?
The short answer is no. Most LCD writing tablets do not have a built-in save function. They are designed for temporary writing or sketching to take down quick ideas on the go. If you need to save your notes or sketches, please consider XPPen Smart Notepad for more advanced features like multi-page storage, syncing capability, higher accuracy of the stylus for the electromagnetic technology, and so on.
About Us
Originated from 2005, XPPen is now one of the top brands under HANVON UGEE, integrated with digital drawing products, content and service as a globally notable digital brand of digital art innovation.
Learn more
KNOWLEDGE
ROUNDUPS
ANIMALS
TIPS
FOCUSED
PLANTS
BEGINNER
OTHERS
INTERVIEW
Join Our Newsletter Today
Stay in the loop with our latest artistic innovations and special offers