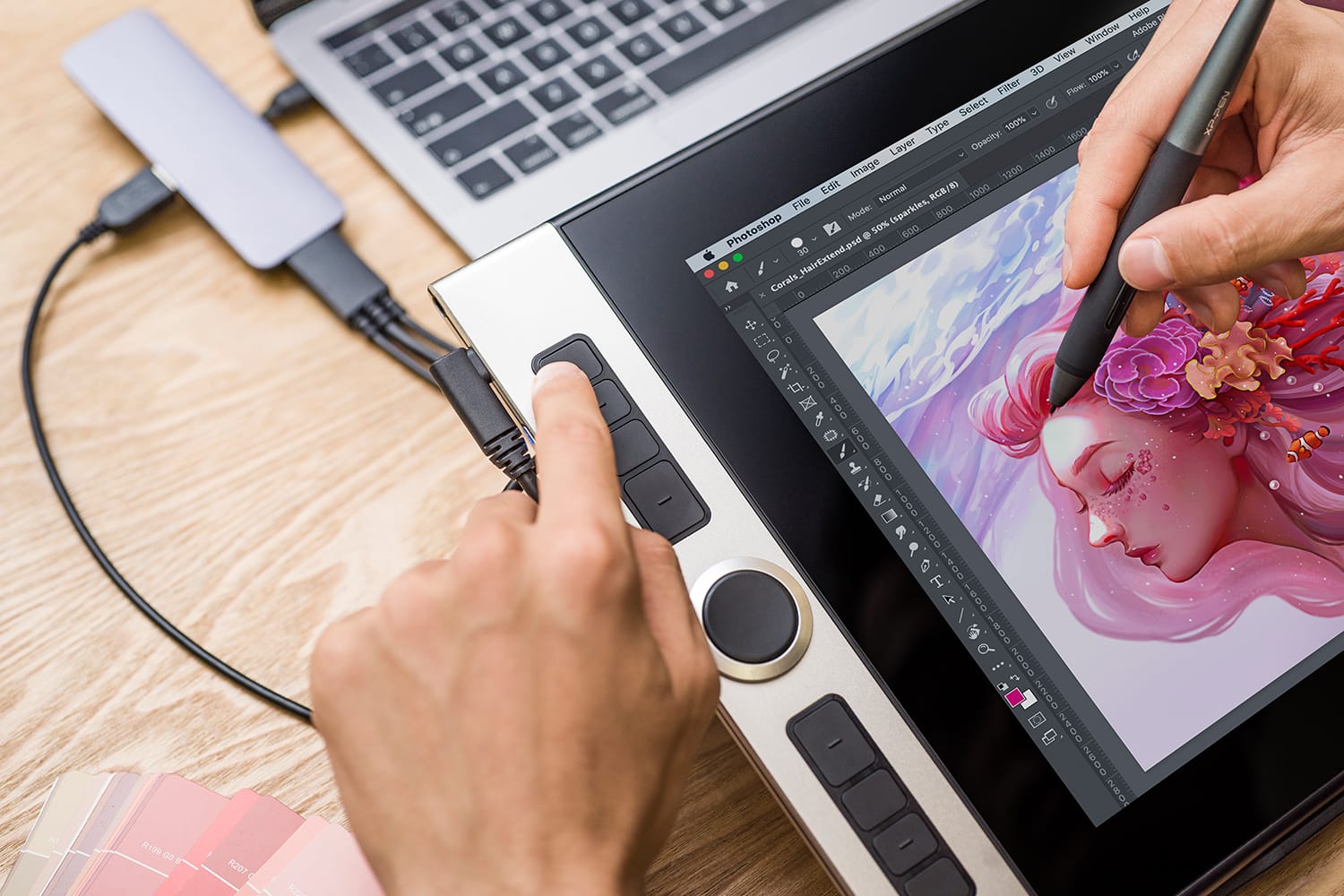 7 Best Drawing Tablets for Photo Editing, Retouching and Photoshop
ROUNDUPS
XPPen
2023-08-22 12:07:58
16 min read
Photographers, Graphic designers and digital illustrators would agree that a drawing tablet makes the work easier and more fun.
When looking at photos taken by professional photographers, it's important to understand that they were post-processed.
Experienced photographers know how to fine-tune colors, edit the background or remove unwanted objects.
Today, almost all professional photo retouchers and graphic designers use graphic tablets for editing photos.
I have been using a 15.6" XPPen Innovator 16 display drawing pad for about 3 years now. The degree to which it has impacted my Photoshop work is so high that I just couldn't go back to using a mouse.
I love my graphics tablet and as much as I'd like to encourage all photographers and creative professionals to run out and buy one.
Whether you're looking for a drawing tablet with a large drawing area, or one that's smaller and lighter; an expensive tablet or one that's most affordable, you're sure to find the best fit in this article.
Popular Photo editing software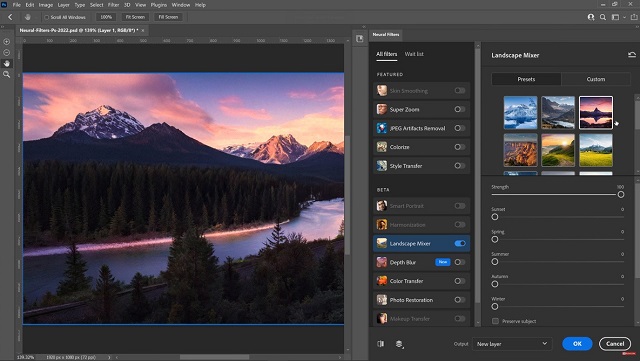 If you stick with photography for any length of time, even as a beginner/hobbyist, you'll eventually end up with Lightroom and Photoshop.
Adobe Photoshop and Lightroom are the best-in-class photo editing software, but it also comes with a hefty price tag and an annoying subscription model.
If you are a graphic design professional, that price might be negligible considering how much your time is worth, but for people who are more of a hobbyist, the Adobe subscription is a bit much.
Photoshop may be the most advanced image manipulation tool in the market, but the fact remains that most people end up using less than half of the features it offers.
Adobe Photoshop Elements (one-time payment at about US$. 99.99) is a less expensive and simpler program also made by Adobe. It contains most of the features of the professional version but with fewer and simpler options. The program is designed to be easy to use and provides step-by-step tutorials for users who do not have experience with image editing software.
Affinity Photo is a very capable Photoshop alternative with very decent tools for digital painting, raw editing and retouching. However, its main advantage is its affordable one-off price (about $50) with no subscription needed. The compatibility across Windows, Apple Mac and iPad OS.
Corel Paintshop Pro (about $80) is a budget-friendly alternative that focuses on the essentials of image editing and offers an assortment of textures, backgrounds, and brushes for you to work with. It does an excellent job of delivering the essentials in a user-friendly format for beginners. but it runs only on the Windows operating systems.
For beginners and amateurs who do not wish to invest in a paid software, they can turn to Gimp, PhotoScape X, PhotoFiltre and Paint.net:
Gimp is a free and open source editor which allows you to retouch your pictures with a really specialized software, as you would do with Photoshop. It's a cross-platform image editor available for GNU/Linux, macOS, and Windows.
GIMP is a capable, adjustable and responsive tool. GIMP's brush based tools such as clone/healing , burn/dodge tool are the excellent , even with high resolution images it works like a charm. It allows a large degree of customization which is quite impressive. but the lack of cmyk support does kinda get in the way.
PhotoScape X is a collection of features for photo viewing, photo editing, and photo converting. You can get many photo-related features for free. There are hundreds of filters and effects that are free to use. If you upgrade to its paid version (about $40) – PhotoScape X Pro, you can explore more functions. It's compatible with Microsoft Windows and Apple Mac operating systems.
PhotoFiltre is a free image editor that makes a great lightweight alternative to Photoshop for users who want something more simple and easy to use. It allows you to do simple or advanced adjustments to an image and apply a vast range of filters on it. This image editor is compatible only with Windows PCs.
Paint.net is a free photo editing software compatible with any Windows version and can be a good alternative to Photoshop. The interface is intuitive, it offers a series of editing tools that allow you to edit and enhance images, remove flaws and add filters and effects.
There are plenty of freemium model online photo editors like Pixlr, Photopea, Fotor, Befunky and Canva available, which lets you edit photos, apply effects, filters, add text, crop or resize pictures. but the best one for you depends on your needs.
You can also check out Darktable and RawTherapee. Both are free open source Raw editors, and have almost the same functionality as Lightroom.
What is Photoshop?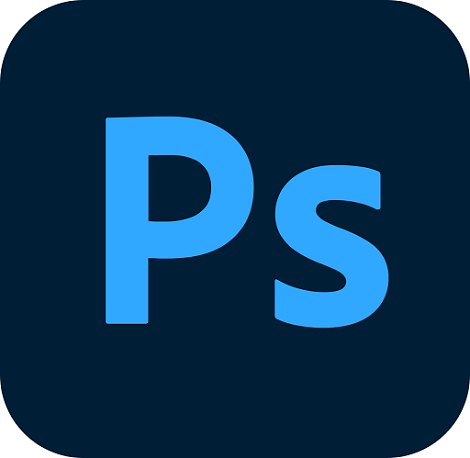 If you need layered image editing, typography, drawing, and a multitude of effects, you need Photoshop. It is great for creating professional graphics, paintings, 3D artwork. There is no limit to what you can create with Photoshop.
Adobe Photoshop is a raster graphics editor developed and published by Adobe Inc. for Windows and macOS. It was originally created in 1988. Since then, the software has become the industry standard not only in raster graphics editing, but in digital art as a whole.
Photoshop can edit and compose raster images in multiple layers and supports masks, alpha compositing and several color models including RGB, CMYK, CIELAB, spot color, and duotone. Photoshop uses its own PSD and PSB file formats to support these features.
Using Adobe Photoshop's pen tool, users can draw paths closely attaching the object outline for isolating them from the background.
Its feature set can be expanded by plug-ins; programs developed and distributed independently of Photoshop that run inside it and offer new or enhanced features.
It offers a variety of other features such as project tracking, live streaming, offline access, data storage management and more. The application enables employees to collaborate with team members for various projects, configure workflows and render text, vector graphics and 3D graphics.
Adobe Photoshop integrates seamlessly with the other products in Creative Cloud, which includes other popular tools such as Adobe Illustrator CC, Lightroom CC and Dreamweaver CC.
Because of the CC libraries and the seamless process between Adobe programs, you encounter very few obstacles that can not be solved easily between the Adobe CC programs.
Adobe promotes Photoshop as a tool for professionals. However, beginners can use Photoshop as well with many helpful tutorials on the market that train users in how to use Photoshop's various features.
Pricing is available on a monthly or annual subscription, While this alienates those who would rather pay for their software upfront, the advantage of this model is that users get the latest version and features every time they are released, rather than having to pay any upgrade fees.
Designers and photographers alike find the most—and the most advanced—tools available for their crafts in this application. If you are not worried about price, this is the best photo editing software in the market.
What is a graphics tablet?
A graphics tablet (a.k.a pen tablet or drawing tablet), just like a mouse, is an alternative input device that allows the user to interact with a computer using a stylus.
The device consists of two main parts: a flat surface that is mapped to your screen and a stylus. The image is shown on the computer monitor.
Drawing on a tablet while looking at a screen in a different direction is all about hand-eye coordination. it's disorienting at first but everyone eventually gets used to it.
The drawing tablet with screen, also known as a pen display monitor, is a tablet that has the obvious benefit of letting you draw directly on the screen. While this arguably gives the most control (and also cuts the learning curve of the new interface), these are more expensive products.
Standalone drawing tablets are a combination of a Stylus, a Screen and a computer, that allows them to work independently without needing to be connected to an external computer like the traditional drawing tablets.
There are so many good standalone tablets out there like Ipad Pro, Samsung Galaxy Tab, Microsoft Surface Pro, Wacom MobileStudio Pro... it's great for Portability and Mobility,but the price are sits at the very top of the drawing tablet price pyramid.
Advantages of drawing tablet for photo editing
It provides a more natural input for activities like photo retouching, drawing and digital painting because it emulates the way you draw with pencils on paper.
graphics tablets unlock new potential with the brush tool in Photoshop. Rather than having to continually change brush sizes, a tablet uses pen pressure. Just like when you are drawing on paper, the harder you press will alter the look of the brush stroke. This is exceptionally efficient when making adjustments to layer masks or dodging and burning.
If you dodge and burn or use luminosity masks its a must have to use a pen not a mouse. You will be able to target the important points of the photograph with your stylus, and correct the image, not in a global way, but by selecting each element independently of the others, in order to lighten, darken, or perform any advanced effects, on a fragment of the shot in particular. This makes image editing easier and faster.
For drawing paths with the pen tool or lasso tool a tablet is a hand saver so much faster, personally I wouldn't even begin to edit without one.
Think of making smooth Unnoticeable transitions of light vs stamped circles of light. even using LR filters with a pen is less effort.
Pen Tablets are absolute positioning devices while mice are of the relative positioning variety. Simply put, this means is that you may have to move your mouse several times to get the cursor from one side of the screen to the other. With tablets all you have to do is just place your pen on the device's surface and your cursor position will be mapped precisely to your screen.
Drawing tablets are more intuitive and ergonomic, offering for a more pleasant experience for those not only wanting to reduce the chance of developing repetitive strain injuries but especially for individuals who already have carpal tunnel syndrome, for example.
Most drawing tablets enable you to customize buttons on the tablet and on the stylus to perform certain actions. This can be a huge time-saver, especially when you need to frequently switch back and forth between tasks.
For these reasons, professional photographers, as well as experienced amateurs, can no longer do without their drawing tablet for image processing.
And so whether you're using Photoshop, Affinity Photo, Paint.Net, Photofiltre or Gimp, you'll probably find it surprisingly intuitive.
How to choose a drawing tablet for photo editing and photoshop?
Display vs Non-Screen
The distinction between display drawing tablets and graphics drawing tablets is pretty much self-explanatory. You may don't need a graphics tablet with a screen, but they can improve the accuracy of your Photoshop work, depending on your technique.
While many of us who've been retouching for a long time have worked with normal pen-tablets, the graphic display pen tablets let you edit directly on your images! Letting you see and exactly where you're making adjustments, adding an extra level of precision to your edits. Plus it's just a great feeling and fun to use while you're retouching!
If you do want one, you will be looking at a significantly increased cost, although it is possible to get a relatively cheap drawing tablet with screen, such as the XPPen Artist 12 Pro , if you are more budget limited.
For tablets with a screen, pay attention to the size, the resolution, and the color gamut:
A big screen is the ideal solution that lead to more immersion. An image that fills a greater amount of your field of vision has the potential to really draw you into whatever you're doing. but the smaller, the cheaper.
The colour gamut dictates the range of colours that a monitor can display and defines its limits of saturation. a wider color gamut is always better. The most regular gamut are sRGB, AdobeRGB, NTSC and DCI-P3.
monitor resolutions refers to the amount of pixels that are displayed on the screen. These pixels are tiny squares of colours that, when shown on screen together, form the images that you are looking at.
The higher the PPI (pixels per inch), the sharper the screen. The higher the number of pixels that you can display on your screen and the more densely that you can get those pixels means the sharper and clearer the image is that you can see.
Size
Large nonscreen drawing tablets provide a larger drawing surface to work with, however as their size grows larger, the device's portability suffers.
You have more portability with compact tablets. If you're searching for a tablet that's small and portable, these may well be the ones for you. There are also medium-sized drawing tablets to choose from.
For most photographers, a smaller tablet is more than sufficient. as it means you can move the cursor with smaller strokes of the pen. You can always zoom into a photo for higher drawing accuracy.
However, if you have space (and the money), then perhaps you might see an advantage in using a larger tablet.
Pen Pressure sensitivity
The sensitivity of the pen ranges from 2048 to 8192 levels. the harder you press on the stylus, the greater the pressure level identified and the thicker the line.
Beginners should look for a tablet that has at least 2048 pressure levels.
You may have a more natural and hands-on photo editing experience with higher degrees of pressure sensitivity, but for some people, it might not be as noticeable.
Tilt sensitivity
It is a vastly more precise input mechanism , Tilt Sensitivity is a digital tablet feature that allows the device to perceive the angle of the digital pen over the tablet surface.
The tilt function replicates what you get with a real world brush or pencil. The pen angle is useful when using certain brushes. In general use such as photo editing & retouching, the tilt function will not affect your work.
Stylus Type
Battery-powered styluses are usually thicker so that they can accommodate the battery, which can make them feel too large for small hands.
Rechargeable styluses need charging like your phone or laptop.
EMR styluses employ an innovative electromagnetic frequency that transfers power to the pen wirelessly right from the tablet, so there's no need to charge it.
EMR powered digital pens are more common than you think. This technology could be seen in stylus from all the major brands such as Wacom, XPPen, etc.
Resolution
Resolution refers to how many lines per inch (LPI) the tablet's display has & how much it can detect from the stylus. The higher the LPI, the more detail you can add to your drawings.
Responsiveness
Responsiveness refers to the speed at which the lines that you're drawing show up on the screen. In most cases this is instantaneous. But it all depends on the tablet's drivers and your computer's specs (CPU, GPU, RAM).
Controls and shortcut keys
Shortcut keys are helpful for digital artists of all skill levels. With these buttons, you have a more efficient workflow as they allow you to quickly browse any software or feature you use regularly. Shortcut buttons also allow you to change the size of the brush.
These buttons are often adjustable and may be modified. The more shortcut buttons, the more navigation options you get and that in turn results in a smoother workflow.
The best drawing tablets for photo editing & retouching
Choosing the best drawing tablet for photo editing, though, isn't easy, because there are so many of them about. In this article, then, I'll narrow your choices down to the absolute best buys.
If you are not familiar with XPPen yet, you should know that the brand is one of the most popular manufacturers of graphics tablets and pen display monitors.
XPPen has become very popular with designers and photographers in recent years. They create quality products at affordable prices.
Whether you're a beginner, a professional graphic designer, or a photographer retouching headshots in photoshop the best XPPen tablets are listed below and consist of various models. Consider these options if you're in search of the best tablet for Photoshop.
1. XPPen Deco Mini7w Wireless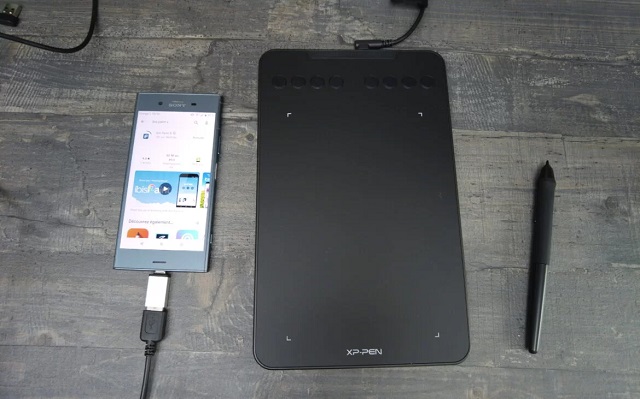 XPPen Deco Mini 7w is currently one of the most value for money drawing tablets in the market.
The tablet is available in two variants – wired and wireless ( via 2.4 GHz wireless receiver ). XPPen Deco Mini 7 is the wired version, whereas the Deco Mini 7W (wireless) works in both wired and wireless modes.
This digital drawing tool comes with a 7 x 4.37 inches active drawing area and 9.3mm thick. The tablet feels more on the premium end and has a nice surface-like feel to it.
The battery-free Stylus has 8192 levels of pressure sensitivity with tilt function support, a silicone grip, and 10 durable pen nibs. Now you can forget about having to charge your tablet before use!
It has 8 customizable express key shortcuts along the top of the tablet that can be customized as you see fit. For example, you could map the 'undo' or 'export' command to an express key on the tablet.
It connects to your Mac, Windows, Linux, Android or Chromebook via USB and is fully compatible with such photo editing software as Gimp, Photoshop, Lightroom, Affinity Photo, Paint.Net, and Photofiltre.
This tablet is a perfect starting ground for any photo editor or digital artist. Its small size is ideal for travel or limited desk space.
2. XPPen Deco L & Deco LW Bluetooth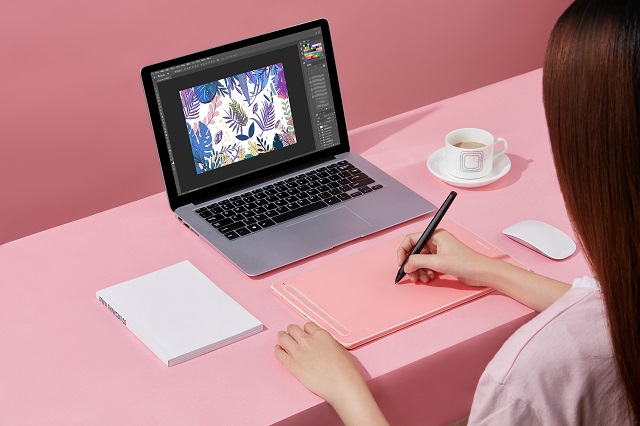 This is one of the most advanced pro-spec tablets XPPen has ever introduced which has a very slim profile with a stylish design.
XPPen Deco L & Deco LW comes in four gorgeous colors to fit your personal style: Black, Blus, Green, and Pink.
Additionally, the manufacturers have provided you the option of selecting between plain ( Deco L ) or Bluetooth ( Deco LW ) featured models.
Its 10 x 6 inches drawing area enables you to have more space to edit your photos and create your drawings.
This Stylus uses the new X3 Smart Chip, It draws smoother, more accurate lines, and the initial activation got upgraded significantly force to just 3g as it takes less pressure to initiate a line.
The eight buttons are entirely programmable and can be customized to control whatever function you want to in whatever apps you use.
The tablet enable superior pen input action for Windows, Mac, Linux, Android and Chromebook devices.
This tablet is very well suited to be used as a photo editing tablet, with its support for the most-used photo editing software Adobe Photoshop as well as several other photo editing softwares that photographers use.
The XPPen Deco M & Deco MW tablet features 8 x 5 inches active area, Other than size there is no difference between the two models of tablets. You get all the same features all these two tablets.
3. XPPen Deco Pro MW & SW Bluetooth
This drawing tablet is the best non-screen tablet from XPPen!
Slim, stylish design. aluminium build, which let it feels extremely durable.
It provides wireless capabilities in models Deco Pro MW & SW that have Bluetooth support.
The drawing tablet comes in two sizes, i.e., small and medium. The active area for small and medium variants is 9 x 5 inches and 11 x 6 inches, respectively.
It's easy to configure the 8 Shortcut Keys and 2 innovative dial wheels to your preferred workflow setup.
It comes with a battery-free stylus PA1 with an impressive 8192 pressure sensitivity.
Moreover, the tilt function support makes the digital stylus draw as natural as a normal pencil.‍
When you use the pen at a slant angle, it changes the behavior of the strokes from a normal line to shaded ones.
This tablet for photo editing and color grading may become an indispensable device for professional designers.
4. XPPen Artist 12 (2nd Gen)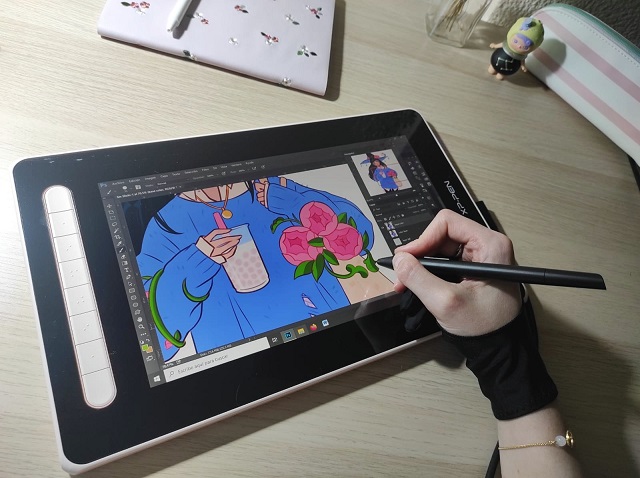 If you need a budget drawing tablet with a built-in screen that offers a premium experience, XPPen Artist 12 (2nd Generation) might be for you.
The Artist 12 (2nd Gen) comes in four interesting color options, including Black, Green, Pink, and Blue.
The XPPen Artist 12 (2nd Gen) features a gorgeous 11.6-inch display plus a Simple and stylish body, light and portable. It also available in three different variations of screen size: 10.1" , 13.3" and 15.6",which depends on your needs.
Its 1920x1080 FHD IPS-display boasts 16.7 million colours and a colour gamut of 94% Adobe RGB, allowing you to view and edit your images in crisp, lifelike detail.
The lack of parallax combined with a fully laminated display was very appealing to designers and photographers.
Artist 12 (2nd Gen) is equipped with the latest X3 chip, this chip makes the pen more sensitive to your strokes by increasing IAF sensitivity.
It also makes the overall experience more realistic as the X3 technology reduces the response distance to 0.6mm. That's two times better than the regular XPPen and most active pens on the market.
Finally, the eight additional shortcut keys allow you the flexibility to quickly access commonly used functions.
5. XPPen Artist Pro 16TP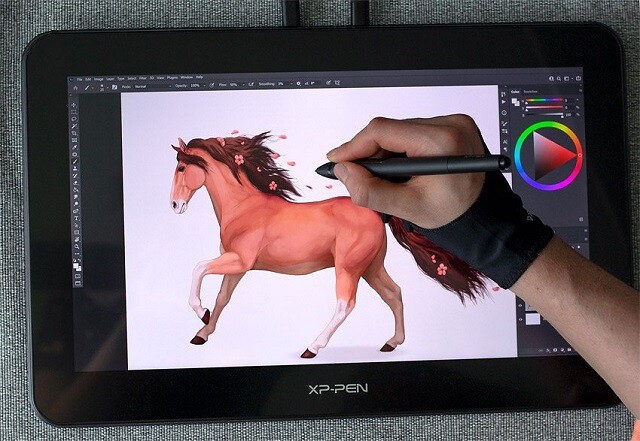 That high-end tablet features a beautiful 15.6-inch 4K UHD display, delivering images on a new level of detail and clarity.
Its IPS display provides class-leading color accuracy of 92% Adobe RGB, allowing you to fuel your creativity with vibrant colors and stunning visuals as you edit.
XPPen Artist Pro 16TP is manufactured with matte, anti-glare screen surface that are easy to use in bright light.
The display is laminated so there's no gap between the pen tip and the line it creates.
It has an additional multi-touch feature and gesture support.
Battery-free stylus with a digital eraser at the end: XPPEN advanced PH2 passive pen was made for a traditional pencil-like feel.
The pen has 8192 levels of pressure sensitivity with 60 degrees of tilt, which allow you to create fine and hard strokes with ease.
What all this means is that the Artist Pro 16TP is the best premium 4K XPPen tablet there is right now. And while that may or may not be overkill for your photo editing needs, it is a very, very nice tablet.
6. XPPen Artist 22R Pro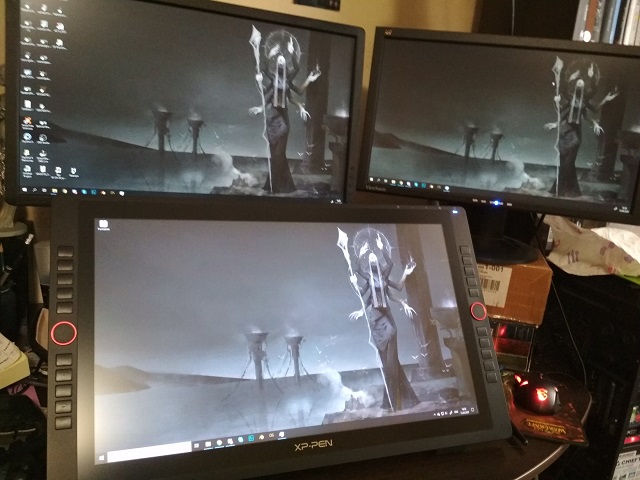 The XPPen Artist 22R Pro tablet is an absolute powerhouse for all photographers.
Enjoy 21.5 inches of space to create your masterpieces when you use this impressive tablet.
With a color accuracy of 88% NTSC and a FHD resolution of 1920 x 1080, this tablet fully meets the boldest expectations.
It include a PA2 pen which has 8,192 levels of pressure sensitivity and tilt recognition, allowing for ultimate creative control and instant reproduction of your movements.
This stylus offers an integrated and ergonomic grasp. The pen is battery-free and doesn't require charging since it's a EMR tablet.
It includes 2 red dial wheels and 20 hotkeys. The touch ring can be adjusted to canvas zooming, page scrolling (zoom in/out), and brush adjusting.
The 20 shortcut keys allow you the flexibility to quickly access commonly used functions.
This tablet also comes with a stand that helps to prevent the screen from shaking.
7. XPPen Artist 24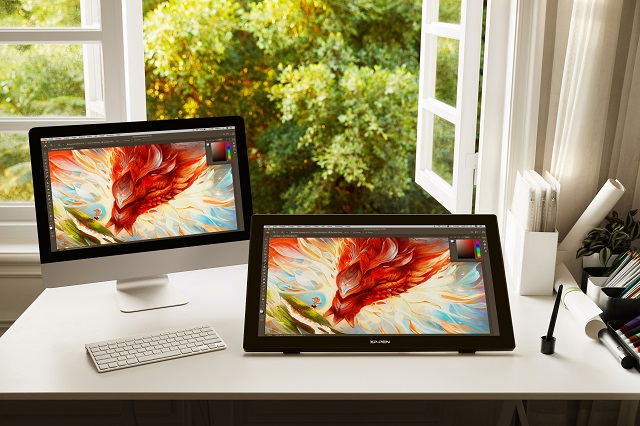 XPPen Artist 24 offers the ability to sketch and edit directly on its built-in screen.
The 23,8″ display is a great size, as it will make you feel like editing on a sheet of large canvas.
The Resolution is 2K resolution, 2560 X 1440, which means you have amazing details while drawing even with such a big display size.
Colour reproduction is excellent with support up to 94% Adobe RGB. So this tablet is definitely fit for high end print production work where you need to compare printed proofs.
Moreover, XPPen has included a great PA6 battery-free stylus that you can easily set up to mimic multiple pens and brushes in a vast amount of colors.
The pen utilizes first-class accuracy and pressure sensitivity to make you feel like using a real pen. This is very important for photographers.
The Artist 24 proves to be a great editing tool for photo-editing with software like Photoshop, GIMP, or Affinity Photo.
The Artist 24 has a lot to offer to anyone who uses it. Although this device is perfect for students and beginner photographers, it is also an excellent choice for professionals.
Conclusion
Drawing and graphics tablets are very useful for creatives. Whether you are a photographer, designer or artist, the XPPen drawing tablets could be the device you need.
The drawing tablet has to be connected to a Linux, Windows or Mac device. However, you can also connect some special models to your Android smartphone or tablet via an OTG adapter. For this reason, it could be portable to use on the go.
My main tools are Illustrator and Photoshop, and the way these two overlap each other makes everyday life productive and predictable.
Photoshop works as well as a drawing tool as it does for photo editing. I use Photoshop for all types of tasks. Be it editing images, illustrations, small animations or complex image compositions.
I use my XPPen Innovator 16 graphics tablet for all my Photoshop stuff because it makes my work so much easier and fun and just gives me that great feeling of human to pixel connection (similar to how painters feel the connection to their brushes, painting surface and paints).
As an artist this just goes a long way, at least for me. Masking, making selections, painting etc with a graphics tablet is an amazing experience. I love it!
I'd love to hear from you guys, so let me know down in the comment section what you use, what your experience is, how these devices have benefited you etc. Of course questions are more than welcome!
About Us
Originated from 2005, XPPen is now one of the top brands under HANVON UGEE, integrated with digital drawing products, content and service as a globally notable digital brand of digital art innovation.
Learn more
ANIMALS
TIPS
KNOWLEDGE
ROUNDUPS
FOCUSED
BEGINNER
PLANTS
OTHERS
INTERVIEW
Join Our Newsletter Today
Stay in the loop with our latest artistic innovations and special offers