What is the Best Graphic Tablet for Roblox?
FOCUSED
XPPen
2023-09-11 16:27:43
7 min read
Are you tired of the traditional mouse and keyboard setup for playing Roblox games? Do you want to take your gaming experience to a whole new level?
Look no further! In this blog, we're diving headfirst into the world of gaming with graphic tablets to find the best tablet for Roblox.
Get ready to immerse yourself in a world where precision and creativity collide, where your every move is a stroke of genius, and where gaming becomes an art form. Buckle up, because we're about to explore how the best graphic tablet for Roblox can turn you into a Roblox legend.
Advantages of using a graphic tablet for Roblox
In the eyes of many Roblox gamers, using a graphic tablet for gaming may seem unconventional, with most being accustomed to using a PC, there's actually a lot to consider.
When we use a PC, we rely on a mouse and keyboard to control our games. In contrast, using a graphic tablet, the stylus essentially functions as the mouse on a PC, and the touch screen serves as both a keyboard and a more versatile input device.
Working with a keyboard and mouse demands precise hand-eye coordination, whereas a stylus on a graphic tablet enables incredibly accurate operations.
Moreover, the hands-on interaction with the graphic tablet's surface during Roblox gameplay provides a heightened sense of immersion, making you feel like an active participant in the game rather than just a player.
Gamers know that spending hours gaming with a traditional keyboard and mouse can be tiring and detrimental to your wrists, but using a graphic tablet alleviates this issue considerably.
You might be thinking this sounds somewhat similar to using a smartphone or tablet, but there are significant differences. Graphic tablets are generally larger in size than mobiles and come in various sizes to cater to different needs. Additionally, when compared to tablets like iPads, graphic tablets are typically more cost-effective. For the same price, you can get a more robust graphic tablet.
Let's not forget that graphic tablets can also serve as your canvas for developing game ideas! We'll delve into the specifics of what graphic tablets can bring to the table when it comes to creating Roblox games in more detail shortly.

Key factors for choosing graphic tablets for Roblox
There is a dazzling variety of graphic tablet models available in the market today. Before selecting a graphic tablet, it's essential to understand the following key elements to ensure a smooth and enjoyable gaming experience.
1. Compatibility: Currently, Roblox supports Windows, MacOS, iOS, Android, Xbox One, Xbox Series X/S, Amazon Devices, and Virtual Reality (VR). If you plan to design Roblox games with a graphic tablet, also consider whether your tablet is compatible with graphic design software such as Adobe Illustrator, Photoshop, or 3D modeling software.
2. Size: A larger size generally provides more comfort during gameplay, but it should not excessively impact the tablet's feel and weight. The size mentioned here specifically refers to the effective drawing area. Some graphic tablets may have large physical dimensions but substantial borders, resulting in a smaller effective drawing area.
3. Resolution and Accuracy: Higher resolution is preferable, and accuracy depends on the quality of the stylus. Advanced styluses like the X3 Pro Smart Chip can achieve precision as fine as 0.4mm.
4. Price: Aim for cost-effectiveness. Tablets without screens tend to be more affordable than those with screens of similar specifications. Adapting to a tablet without a screen can save you a significant amount of money.
5. Connection Type: Wireless connections using Bluetooth offer convenience, but wired connections typically have lower latency and greater reliability.
6. Battery Life: Wireless drawing tablets and some styluses require charging or come with built-in batteries. If you prefer not to charge frequently, consider a wired drawing tablet or a stylus that doesn't require charging.
Best graphic tablets for Roblox
Here are some recommendations for graphic tablets that cater to both budget-conscious users and those with high-end professional requirements when it comes to enjoying Roblox games.
✔ Ideal for OSU! & Roblox enthusiasts: If you're into both OSU! and Roblox, the Star G430 Game Play graphic tablet is your go-to choice. It's tailor-made for OSU! players, requiring no driver installation for OSU! gameplay.
✔ User-friendly: It's also great for enjoying Roblox games. Think of it as an external touchscreen display. Just connect it to your PC or mobile device via USB cables, and you're ready to dive into Roblox.
✔ Compact dimensions: With its 4x3-inch active area, it conserves desk space and is easy to carry around in one hand.
✔ Battery-free stylus: Comes with the P01 passive stylus and 10 pen nibs. No need for batteries or charging—just toggle between pen and eraser with a single click.
✔ Suitable for both right and left-handed users.
✔ Price: Originally $29.99, now only $17.99 during the XPPen 18th-anniversary sale.

Premium professional choice: Artist 24 FHD
✔ Spacious display: Featuring a 23.8-inch screen with a 1920x1080 resolution, every gaming detail comes to life in crystal clarity.
✔ Optimal visuals: Utilizing fully laminated technology and an anti-glare matte texture, the screen's clarity is further enhanced.
✔ Pen holder: In addition to the included P05R stylus and extra pen nibs, the Artist 24 FHD includes a sleek pen holder to keep your tools organized and accessible.
✔ Adjustable stand: Easily adjust the tablet's angle from 16° to 90° to support extended gaming sessions.
✔ User-friendly setup: Simply connect the tablet to your PC or mobile device using a USB-C to USB-C cable, download the driver, and launch Roblox.
✔ Price: Originally $569.99, now available at the discounted price of $455.99 during XPPen's 18th Anniversary Sale.

How to make drawing tablet work on Roblox
A drawing tablet functions much like an external display, and you interact with it using a stylus. This means it isn't a standalone tablet; you need to connect it to other devices to make it work.
You don't need to worry about the tablet's performance, chipset, RAM, or other specs; it all relies on the capabilities of your connected device. If your device can run Roblox smoothly, then the drawing tablet will work seamlessly with it.
Understanding this principle makes the setup process straightforward:
Step 1: Connect your drawing tablet to your PC or other devices using the provided USB cables (usually included in the package). If the tablet has a screen, it will light up upon connection.
Step 2: Install the required driver on your device. You can download the suitable XPPen drivers for your product model from our Driver Download page. Once the driver is installed, open it. If the drawing tablet is successfully connected to the computer, you'll see the tablet's image and name displayed in the upper left corner of the driver.
Note:
Before installing the driver, please close all antivirus software and graphics-related programs.

Uninstall any other graphic display/digital tablet drivers (if any) before proceeding with the installation.

After the installation is complete, restart your computer.
Step 3: Configure all the display and pen settings you require within the driver.
Step 4: Launch Roblox on your computer, and you can start enjoying Roblox games on your drawing tablet.
Graphic tablet for Roblox game creators
A graphics tablet isn't confined to a single role in the world of Roblox; instead, it's a versatile tool that expands your horizons, offering opportunities not only for gaming but also for game creation.
Roblox goes beyond being just a gaming platform; it empowers you to become a game creator. It's a platform that allows you to unleash your creativity and programming skills. And here's the exciting part—your graphic tablet is your gateway to unleashing your inner developer.
Whether you aspire to craft distinctive game worlds, fashion custom characters, or script interactive adventures, the graphic tablet grants you the creative authority you crave. The tablet's pressure sensitivity and intuitive drawing surface bring your visions to life in the digital realm. Think of it as having a canvas for your imagination, with the stylus serving as your brush.
When equipped with the right tablet, you cease to be merely a player; you transform into a creator, molding the Roblox landscape with your unique vision.
What drawing tablets can do for Roblox game creation
Having a solid understanding of programming fundamentals is a requirement for making games in Roblox. You must be skilled in programming in Lua and using Roblox Studio.
But today, instead of diving into game programming, we're going to concentrate on the graphic design aspect of game development, which calls for the use of a drawing tablet.
Drawing tablets not only makes it convenient for you to create game elements but also provides unexpected benefits to your learning process. These include:
1. Building 3D Worlds: Captivating world backgrounds can leave a lasting impression on first-time players. You can shape these worlds by manipulating terrain, buildings, and landscapes which requires creators to have spatial awareness and architectural design skills.
If you have a drawing tablet, you can sketch architectural drafts and orthographic views on your own tablet before modeling them in the software.
If you don't have a foundation in 3D modeling, you can use the drawing tablet to follow tutorials for 3D modeling software.
2. Character Design: Design original, customizable appearances for your game characters, including their looks, clothing, and personality traits—all based on your preferences.
3. Animation Design: Once characters are created, adding animations can make their movements more natural. You can also use the drawing tablet to learn the basics of 2D animation.
4. UI Design: Creating an intuitive and seamless User Interface (UI) is crucial for the player experience. This involves vector graphic design for menus, buttons, icons, and other interface elements.
Find Roblox wallpaper in the community
If you're an avid Roblox gamer, you should certainly connect with fellow enthusiasts at Roblox Group and the vibrant Roblox Community. These groups cover a wide array of games, offering a treasure trove of game-related resources and experiences.
And if you happen to be a Roblox game creator, there's no better place to connect with fellow creators than in the Roblox Developer Forum and Talent Hub. Here, you'll encounter a community of individuals who share your passion and enthusiasm.
For instance, some artists generously share Roblox Studio wallpapers within the developer forum: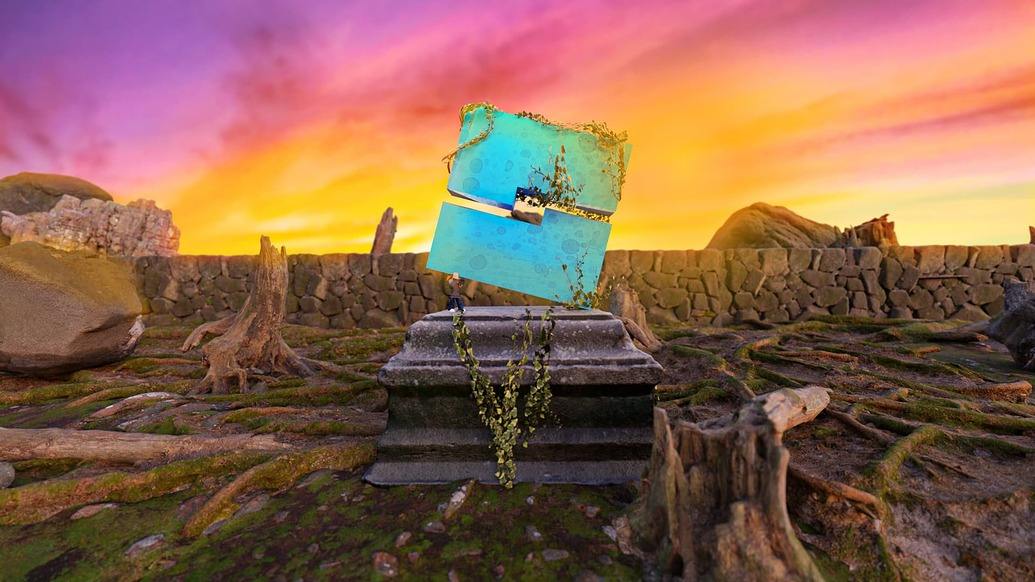 Wallpaper from Artist evqvis in Roblox developer forum
Graphic tablets are not confined to a single purpose within the Roblox ecosystem. Drawing tablets are multifaceted tools that enhance both your gaming experiences and your potential as a game creator.
So, whether you're immersed in the adrenaline-pumping action of a Roblox game or actively shaping the future of Roblox through your creations, XPPen graphics tablet stands by your side as you unleash your complete potential in the vibrant Roblox universe.
About Us
Originated from 2005, XPPen is now one of the top brands under HANVON UGEE, integrated with digital drawing products, content and service as a globally notable digital brand of digital art innovation.
Learn more
ANIMALS
TIPS
KNOWLEDGE
ROUNDUPS
FOCUSED
BEGINNER
PLANTS
OTHERS
INTERVIEW
Join Our Newsletter Today
Stay in the loop with our latest artistic innovations and special offers