How do I use pen pressure on Mac GIMP 2.10.6?
Applicable Model:Star 01,Star 02,Star 03,Star 04,Star G430,Star 05,Star G540,Star 06,Star 06C,Star 03 Pro,Star G640,Star G430S,Star G640S,Artist 10S,Artist 22,Artist 22E,Artist 16,Artist 13.3,Artist 15.6,Artist 16 Pro,Artist 22 Pro,Artist 22E Pro,Artist 12,Artist 15.6 Pro,AC 19,Deco 01,Deco 03,Deco 02,Star G540 Pro,Deco Pro S/M,Artist 13.3 Pro,Artist 12 Pro
1. To make sure you can use pen pressure functionality with your tablet, download and install the most recent tablet drivers.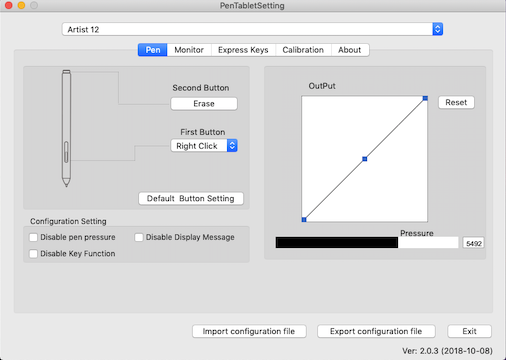 2. Open GIMP and set Dynamics to "Pressure Opacity". Then test functionality with pen stylus.