How to install XPPen Linux driver in Ubuntu 16.10?
Applicable Model:Star 03,Star 04,Star G430,Star 05,Star G540,Star 06,Star 06C,Star 03 Pro,Star G640,Star G430S,Artist 13.3,Artist 15.6,Artist 12,Deco 01,Deco 03,Deco 02,Star G540 Pro
Note: This is Linux Beta driver so doesn't support all of XP-Pen products and express keys yet.
1. Connect your XP-Pen product into computer.
2. Download Linux Beta driver from XP-Pen office website. (www.xp-pen.com)
3. When download complete, double clicks Linux driver then Extract it.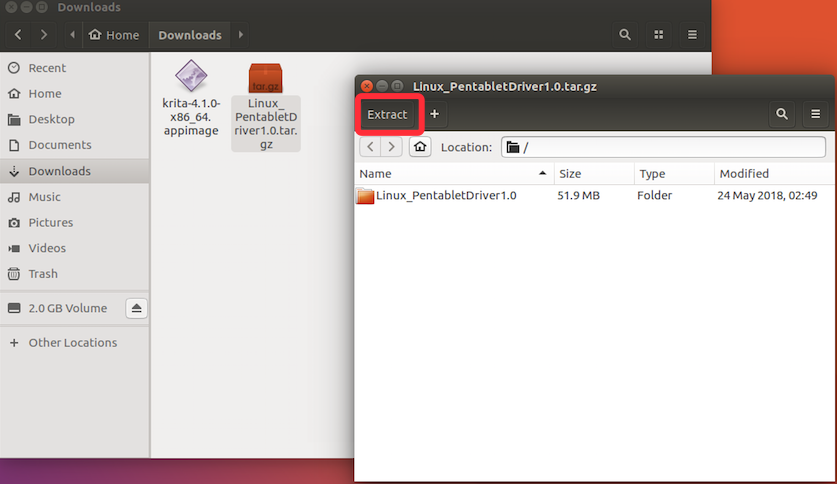 4. Open driver folder then click right button – Properties on Pentablet_Driver.sh.
5. Go to Permissions tab then make sure enable "Allow executing file as program" function.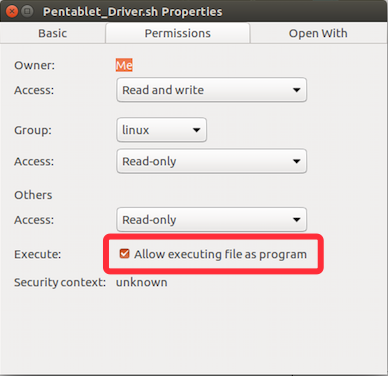 7. Open Terminal. (CTRL+ALT+T)
8. Type sudo (space) then move Pentablet_Driver.sh on terminal.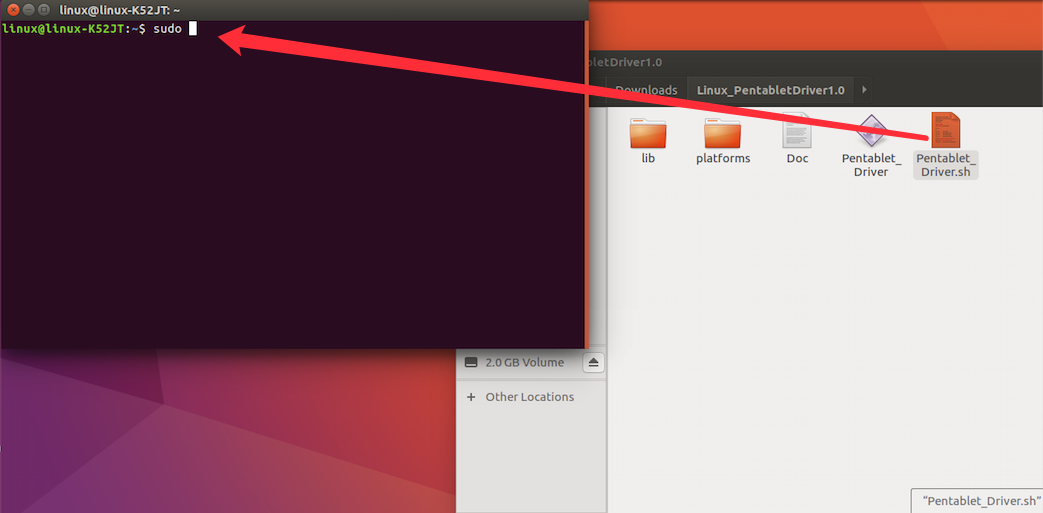 9. Type password to complete.