How to solve "Failed to import configuration" and "Save XML. failed" error message
Applicable Model:Star 03,Star G430,Star 05,Star G540,Star 06,Star 06C,Star 03 Pro,Star G640,Star G430S,Star G640S,Artist 13.3,Artist 15.6,Artist 16 Pro,Artist 22 Pro,Artist 22E Pro,Artist 12,Artist 15.6 Pro,Star G540 Pro,Deco Pro S/M,Artist 13.3 Pro,Artist 12 Pro,Star G960,Artist 22R Pro,Star G960S,Star G960S Plus,Artist 24 Pro,Artist 22 (2nd Generation),Deco Pro SW/MW,Artist Pro 16TP,Artist 24,Artist Pro 16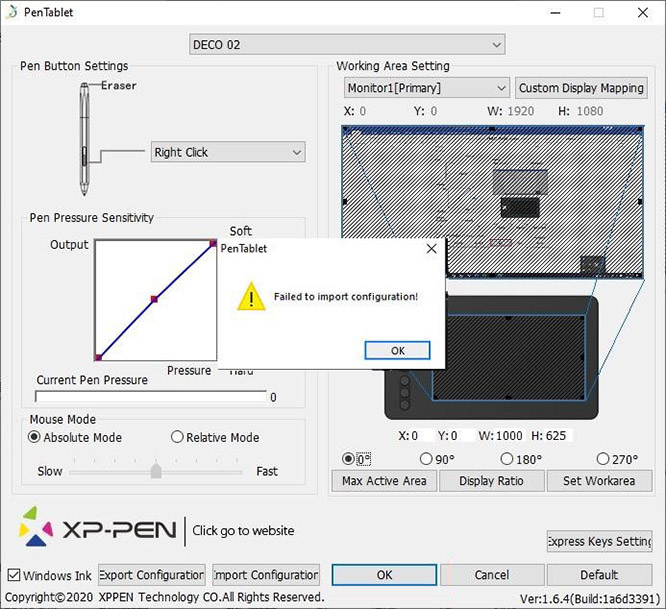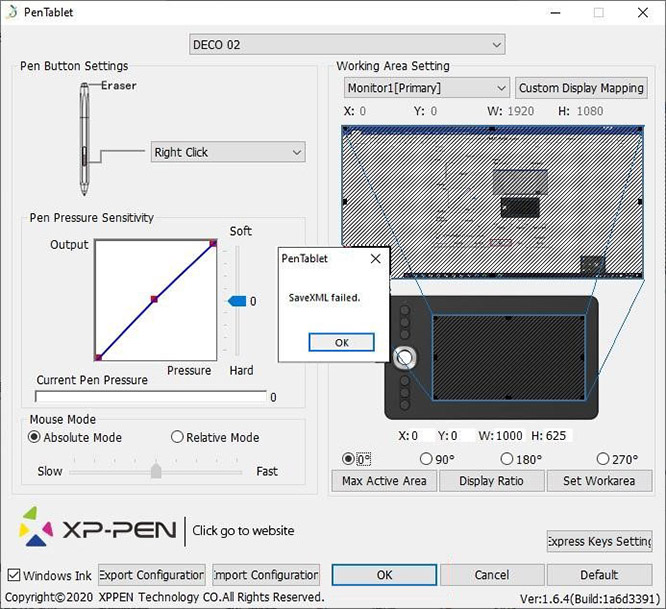 1. Open "Task Manager" then select "PenTablet" &"Pentablet Service(32bit)" click "End task" to close them.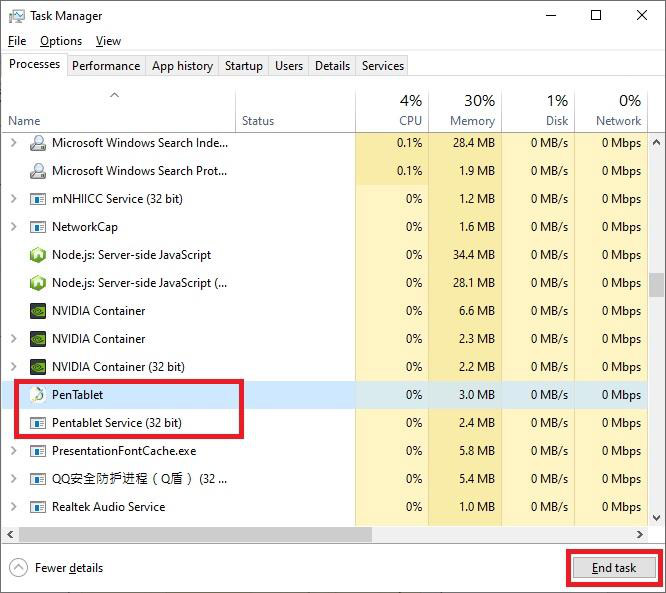 2. Open "File Explorer" and go to "C:usersuser nameAppDataRoamingPentabletxml" folder, then delete "pentablet" files.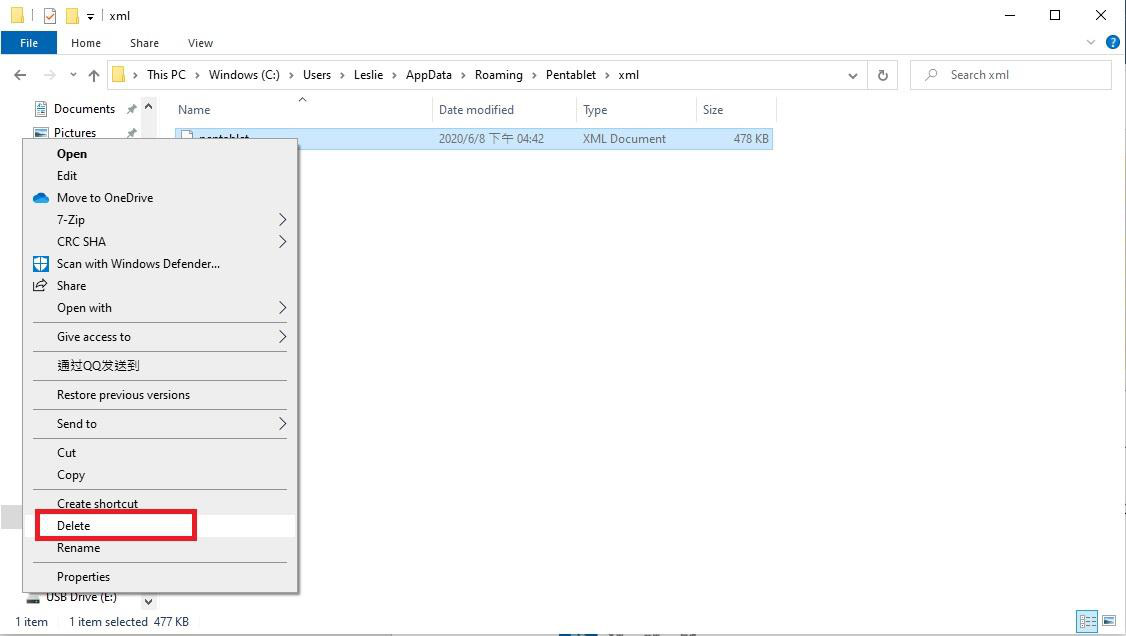 3. Reboot the computer. Once it has restarted please open the tablet settings and click the "OK" button to save the pentablet file again.